Giải trí
Khanh Thi burst into tears because of Phan Hien, netizens simultaneously congratulated the couple with good news
A few hours ago, Khanh Thi posted a clip on her fanpage, receiving more than 600,000 views and more than 2,000 comments from the audience. In it, the female artist burst into tears and shared her joy when her husband was young Phan Hien Together with his dance partner, he won 3 gold medals at SEA Games 31.
"Congratulations to my husband and dance partner for creating new history for Vietnamese dancesport. Phan Hien – Thu Huong won 3 Gold medals in 3 participating categories: 5 latin almighty dances, paso singles and jive singles. "Khanh Thi excitedly talked about her husband's victory.
WATCH VIDEO: Khanh Thi burst into tears at Phan Hien's achievements at SEA Games.
In the burst of joy, Khanh Thi could not hold back her tears and burst into tears in the middle of a crowd. Young husband Phan Hien immediately embraced and coaxed his wife to suppress her emotions. On his personal page, he sweetly declared: "Bring the medal back to the wife".
Before Phan Hien's victory and the couple's series of sweet actions, netizens simultaneously congratulated: "Awesome! Congratulations to you two", "I like this couple very much, despite the age difference, they are very happy", "It's great. Congratulations to Khanh Thi – Phan Hien", "I watched it but still I'm so moved that I want to cry Khanh Thi. Congratulations Khanh Thi – Phan Hien and teammates, the pride of the country's sports"…
The moment Khanh Thi shared quickly received thousands of congratulations from netizens.
This is not the first time Khanh Thi shed tears for Phan Hien. In June 2018, the female artist secretly celebrated the birthday of her young husband. Khanh Thi said that she was told by a person that she looked at Phan Hien so guilty, while taking care of the whole team competing, taking care of herself during the match, and taking care of her new wife giving birth to the second child without complaining. word. The "dancesport queen" admits she loves and feels sorry for her husband because she doesn't have time to rest to take care of everything.
During the party, Khanh Thi made people around her cry when she hugged Phan Hien and sobbed. Although she is still in confinement and just discharged from the hospital after giving birth to her second child, Khanh Thi still spends time celebrating her husband's birthday.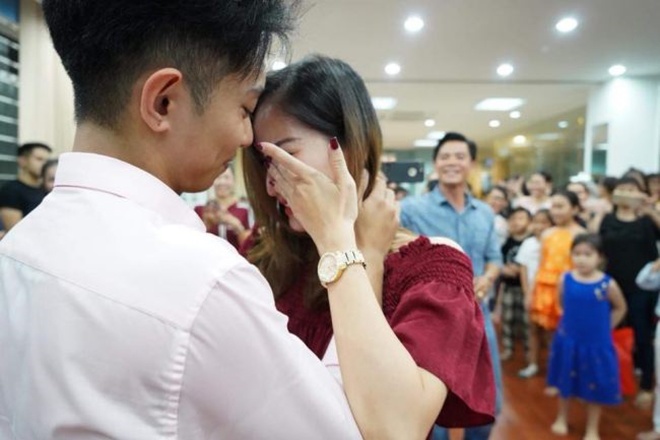 Khanh Thi was in tears, pitying and pitying her husband because he worked tirelessly to take care of everything while his wife was in confinement.
On International Women's Day 2019, Khanh Thi also shed tears when she received a gift from Phan Hien. Specifically, when the couple was resting after practice, Phan Hien suddenly took out a pair of earrings he had prepared and put on the "mother of two children" with his own hands.
Phan Hien's action made everyone present in the gym at that time cheered with excitement. At first, Khanh Thi kept smiling. But then, she couldn't hold back her emotions and burst into tears. On her personal page, "dancesport female grandmaster" expressed her happiness: "Trying to act normal, but inside it's not normal. Thanks to Kubi and Anna's father".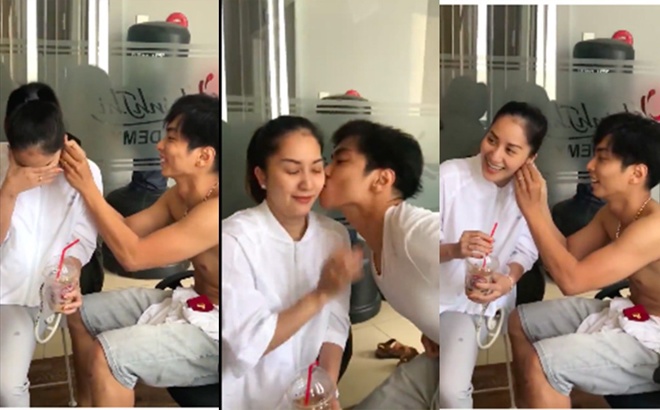 Receiving her husband's gift, Khanh Thi smiled and then shed tears of happiness.
Not long after that, Khanh Thi also cried when she was given a birthday present. Her students have quietly prepared an early birthday for their teacher before a long business trip. "The mother of two children" was in tears again, confiding that she often celebrates birthdays for her husband, children, students …, but this is the rare time she has someone else's birthday celebration.
Being there and witnessing the moment when his wife cried and blushed, Phan Hien smiled happily. He also playfully posed for a "silver" pose when he got into the camera, talking about his wife:I'm so wet, crying all the time."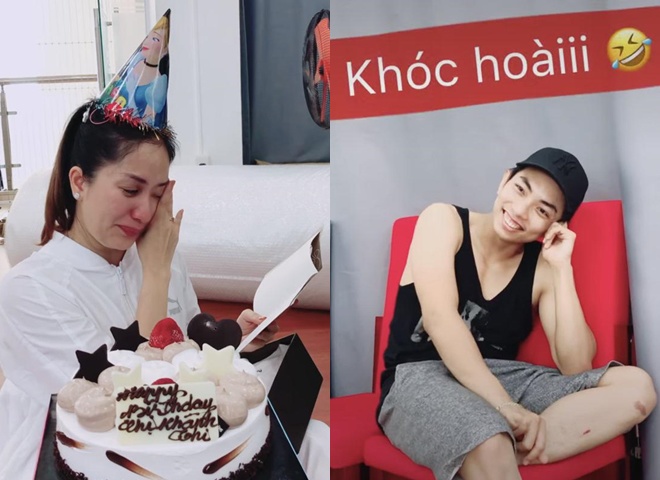 Khanh Thi many times shed tears in front of Phan Hien, being teased by her husband "wet".
Phan Hien was a student of Khanh Thi. 11 years younger than his wife, but the couple still has a perfect marriage that makes many people admire. On social networks, the couple "dancesport grandmaster" often post simple and happy moments with two young children, receiving the attention of the public.
Phan Hien once confided: "When Thi came to me, she suffered a lot. So I made a promise to myself, to try my best to make up for her. Because for me, Thi always occupies an unfathomable position. Especially when she has sacrificed so many things for me, and I don't know how to make them happy and happy, that man certainly cannot succeed in the future."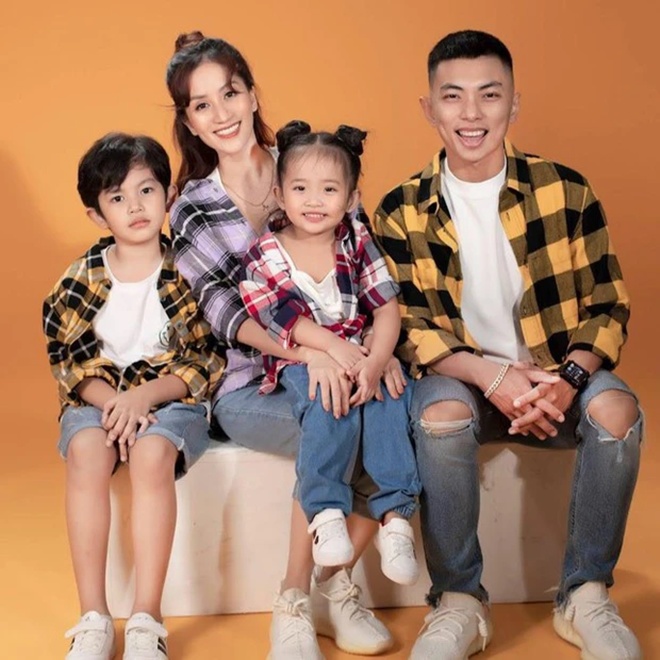 Despite the 11-year age difference, Phan Hien – Khanh Thi has a happy and fulfilling marriage that makes people admire.
As for Khanh Thi, she always feels lucky and happy when she finds the true man of her life after many ups and downs. "My husband loves and pampers his wife very much! I don't know why, but he always has a special affection for me." "dancesport female grandmaster" confided.
Revealing the secret to being loved by a young husband, "a mother of two children" once revealed: "At work, I always proved to be very strong and decisive, making my husband sometimes proud of his wife's hot temper. However, every time I go home, I'm 'as good as a cat', he doesn't listen to anything he says. That's it for the afternoon."
You are reading the article
Khanh Thi burst into tears because of Phan Hien, netizens simultaneously congratulated the couple with good news

at
Blogtuan.info
– Source:
Eva.vn
– Read the original article
here