Giải trí
Life Style
"One day, I fell like a banana tree, unlocked the house and fell unconscious"
Recently, the program Artist's Life aired with the participation of singers Hai Yen Idol. At the show, the singer talked about her life and career.
I never intended to be a singer
Not every road to success is strewn with roses, and artists don't always live as they want, and I'm no exception.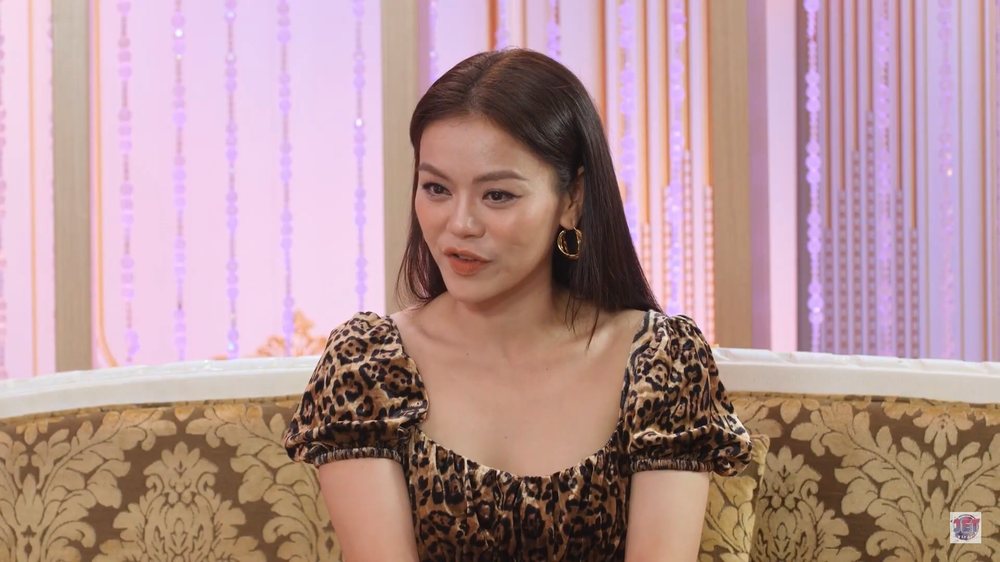 When I first started my career, I was still a girl with a full, round and less slim body.
Because of my unattractive appearance and often being labeled by the audience under the name of another senior singer, I was determined to lose weight to change with my current image.
My personal change story has always been considered a miracle and is often cited as a typical example by the artist world.
I started out as a Taekwondo athlete, so the time to exercise when on the professional team can be from 6 to 8 hours a day.
Therefore, the amount of food that I put in my body must be equal. My appetite for training is also terrible, I have to eat to gain strength.
After injuring my right knee, I had to stay at home for 6 months to recover. This is the time when my body weight increases dramatically.
An athlete who is used to a training schedule like me, when I rest, I'm already fat. In addition, at that time I was still a teenager, so my body developed strongly in all aspects, plus the control of my eating habits was also not good, which led to obesity.
With such an unattractive appearance, I never intended to become a singer, even though I consider myself a very good singer.
I think I will become an actor, but a comedian with the same appearance as Meritorious Artist Minh Vuong.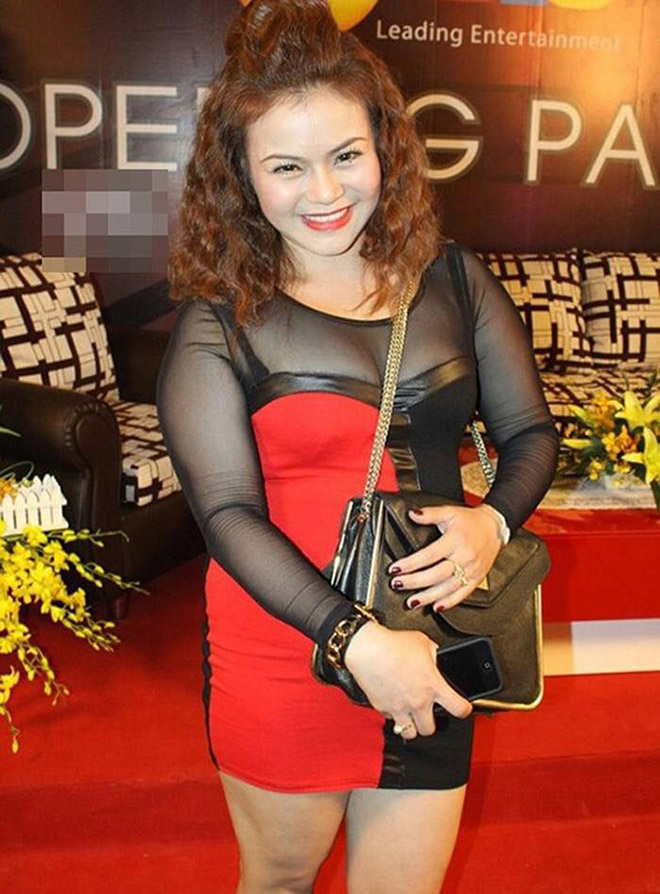 So I applied to the School of Theater and Cinema. There, I met Minh Vuong of the M4U group and was persuaded to submit another application to the Vocal Department.
He said, I sing this well, not going into the vocals and back on the stage. I immediately said, who sings well but is this fat, who would want to accept it? But in the end Minh Vuong convinced me.
Listening to Minh Vuong's persuasion, I rushed to learn everything related to vocals, 6 days a week and 3 times a day.
As a result of taking the exam, my professional score was very high, ranking third after singer Cao Thai Son.
After studying, I realized that I have a talent for singing but forgot about it. This is also a charm in my life, when I applied for this major but passed to study another major. Everything took a new turn.
Standing to unlock the house, I fell unconscious
After the exam Vietnam IdolI was criticized by many people for my appearance with terrible words such as: "A singing pig", "Why is its face so pretty but its body is disgusting", "It looks like a stick, but its body looks like a fruit." shadow",…
After reading those comments, I was also very psychologically and pressured because I have not encountered much in the art environment. Not to mention that I was an athlete in the past, but now it's embarrassing to let my body become like that.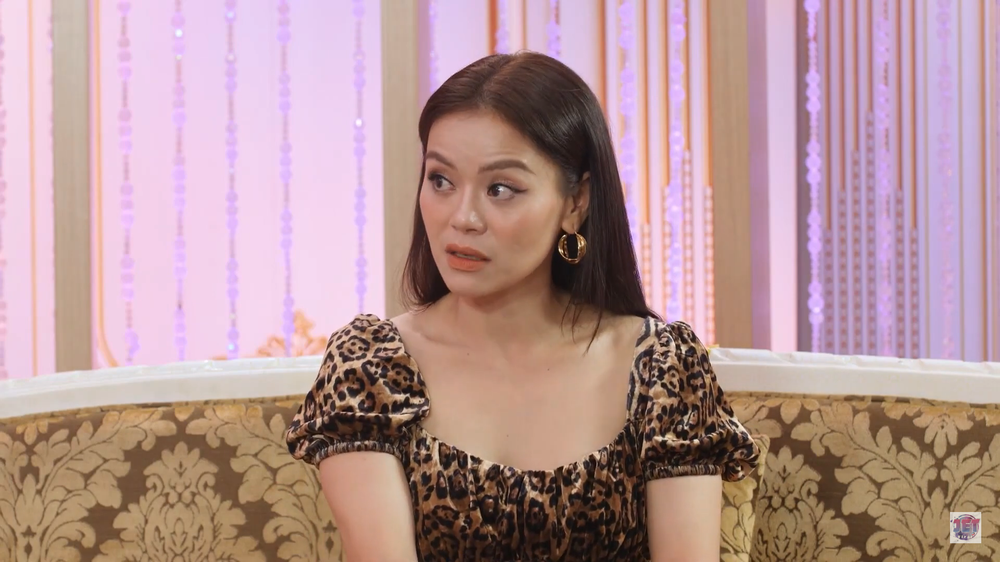 I started to lose weight by wearing a raincoat like when I was an athlete. I put on terrible weight.
Normally, before the competition, athletes will wear a raincoat to press for weight for about 2 to 3 days, I only wear a raincoat for a month.
Every day I wear a raincoat to jog in the park, even at 12 o'clock at night, I still run until 1 am. Obsessed with weight makes my mind tired in daily activities.
I lost weight very quickly even though the wrong way, in 3 months down to 16 pounds. But then one day I fell like a banana tree, stood unlocking the house but fell unconscious when I didn't know.
Realizing the harm, I then found myself a more reasonable diet and exercise. That is why until now, if you want to be thin, you are thin, if you want to be fat, you are fat.
The successful weight loss has brought many advantages in my life as well as my singing career.
My husband is all skin and bones, 49 pounds
In particular, good looks give me confidence when standing next to my husband even though my husband is not beautiful.
When I first met, I had no impression of my husband because he was not my type.
My husband is all skin and bones, 49 pounds. I will forever remember the historic day of wedding photography. Normally, the groom often holds the bride very romantically, on the contrary, I carry him.
Ignoring the appearance factor, after interacting and spending many years together, I have found the factor that makes me always respect and love my husband. That was the manliness in him.
Although my husband is small in stature and does a normal job, he is tolerant and generous. The way he treats his family or friends has never let me down.
To his family, he is a filial and ethical son. Besides, there is morality with outsiders in society.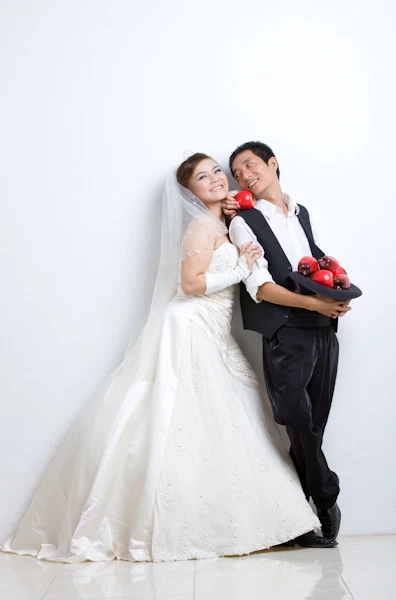 He may be very busy with being out and about, spending little time with me but I always think that all the rest of the time he will be spent with himself and there is certainly no evil in it.
Most importantly, he always supports his wife on all fronts no matter what job I do.
My wife and I are economically independent, but my husband always has questions for me such as: "Do you need more money?", "Do you need to use anything more?", etc.
Although I didn't take it, he was always proactive in this, I think it was also a concern.
My husband and I live together, there are times when there are conflicts, but we both have our own principles from the beginning.
I'm younger than him, so I never used disrespectful words because I married this man with respect.
On the contrary, he understands that I am a woman who takes care of my family and works hard in society, so he always has a certain respect for me.
After 14 years together, my husband and I go to coffee every morning, except when I go to the show.
Photo: Internet
https://soha.vn/hai-yen-idol-mot-hom-toi-do-nhu-cay-chuoi-dung-mo-khoa-nha-ma-nga-bat-tinh-20220513173704195.htm
https://kenh14.vn/hai-yen-idol-mot-hom-toi-do-nhu-cay-chuoi-dung-mo-khoa-nha-ma-nga-bat-tinh-20220514102854043.chn
You are reading the article
"One day, I fell like a banana tree, unlocked the house and fell unconscious"

at
Blogtuan.info
– Source:
Afamily.vn
– Read the original article
here