Giới trẻ
The love story of the 31st SEA Games champion has just had a marriage proposal causing a 'storm'
On the afternoon of May 15, in the men's long jump at the 31st SEA Games, Nguyen Tien Trong for the first time in his career brought home a gold medal for Vietnamese athletics with a record of 7.80m.
"At that time, I burst into tears at the stadium because I was so emotional when I kept the gold medal in the long jump at home. Although this result still shows my maintenance of form, this is not a good achievement. The most that I want", Tien Trong shared his feelings.
As soon as he stepped down from the podium to receive the medal, the young man knelt down, pulled out a ring to propose to his girlfriend Nguyen Thi Phuong Trinh in front of a large number of fans in the stands.
Phuong Trinh is an athlete of the Vietnam rattan team and has just returned from Hoang Mai gymnasium to cheer and witness Tien Trong's achievements.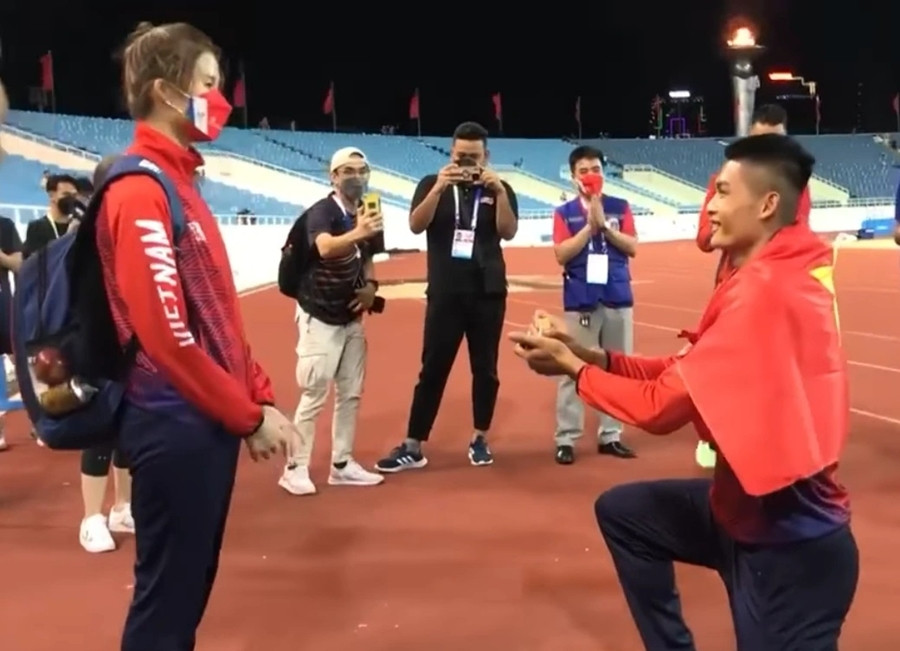 "After all the hard work I've been through, I'll accept to be your wife" – Tien Trong said. In the sound of cheering and cheering, Phuong Trinh asked again: "Have you consulted and asked your parents' permission?"… The young man smiled and replied that he would ask his family's permission later. Then the two hugged each other instead of words and thoughts mixed with embarrassment in a special moment.
"At that moment, both me and Phuong Trinh were frozen in front of the eyes of many people around. Trinh was still very surprised and a little overwhelmed. When she got home, she texted me and said, not yet. I never thought of and imagined such an emotional proposal," Tien Trong recalled.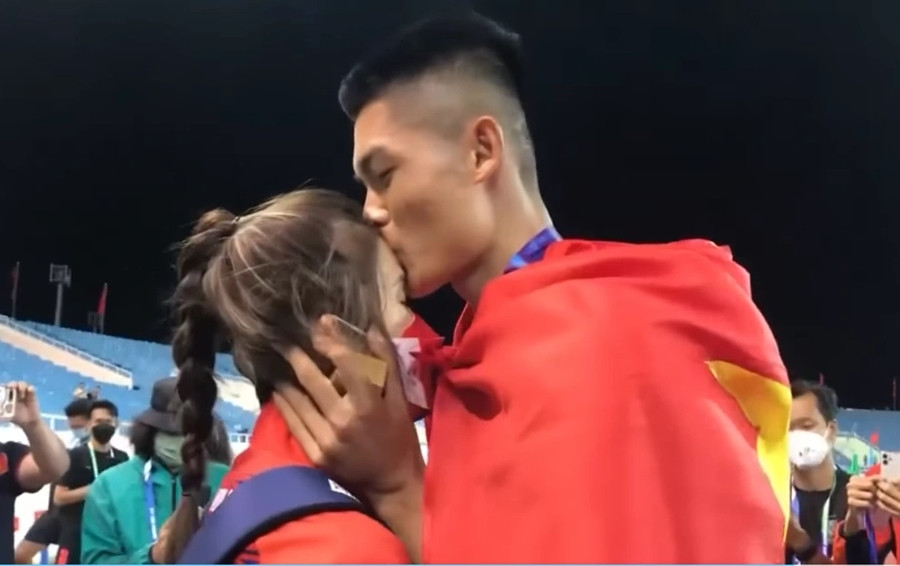 Tien Trong said, he planned to propose two months ago but did not think it would happen or do in this special situation. The long jump goalkeeper told himself that after winning the gold medal, he would propose to his girlfriend. The small ring was also prepared by him in advance, carefully stored and always carried with him.
After successfully proposing to his girlfriend, Tien Trong quickly ran to his biological parents in the stands to announce, consult and receive enthusiastic support and encouragement. Before that, his family had rented two car trips from Hai Duong to Hanoi to support their talented son.
"As soon as I finished proposing, I also called my girlfriend's parents to ask for permission and received consent. In fact, we have made our relationship public and gone back and forth between our families many times, so our parents also know. understand the situation, create the best conditions for them to learn," said the 31st SEA Games champion in long jump.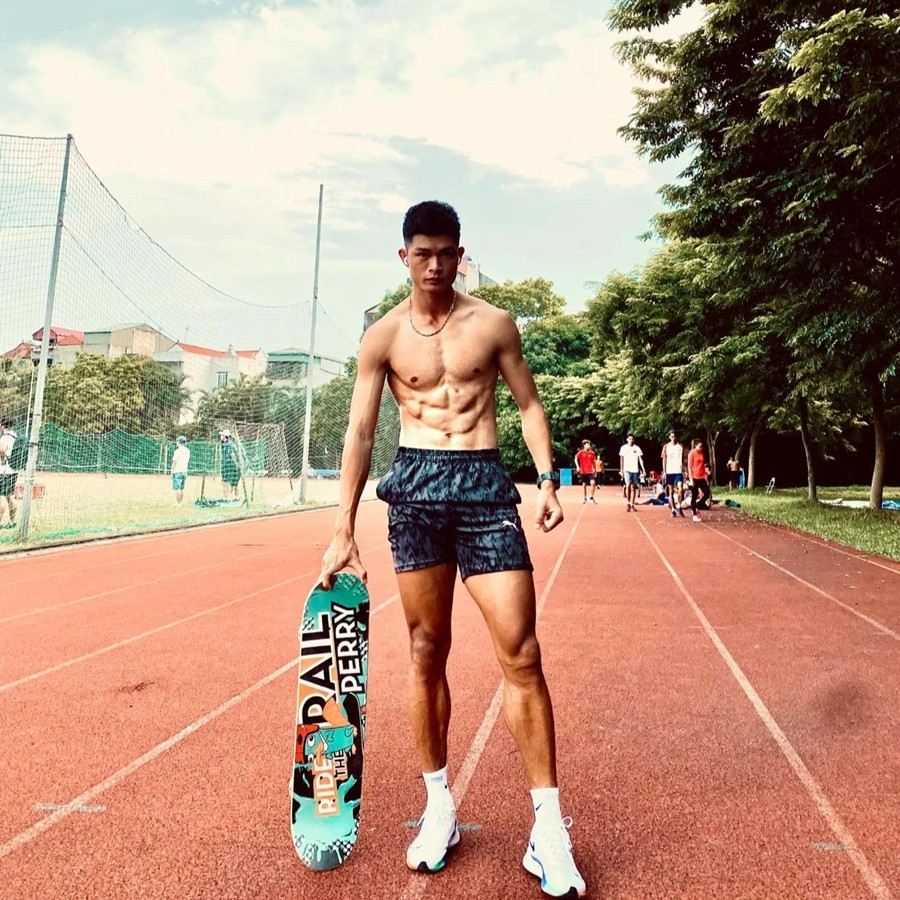 Referring to his "half", Tien Trong said, the couple knew each other a year ago when they joined the center's camping trips. From the first impressions, the two boldly became friends and learned.
Because Tien Trong and Phuong Trinh are both busy practicing, often having to train far before the 31st SEA Games, so the couple can only care about each other from afar and with the smallest actions.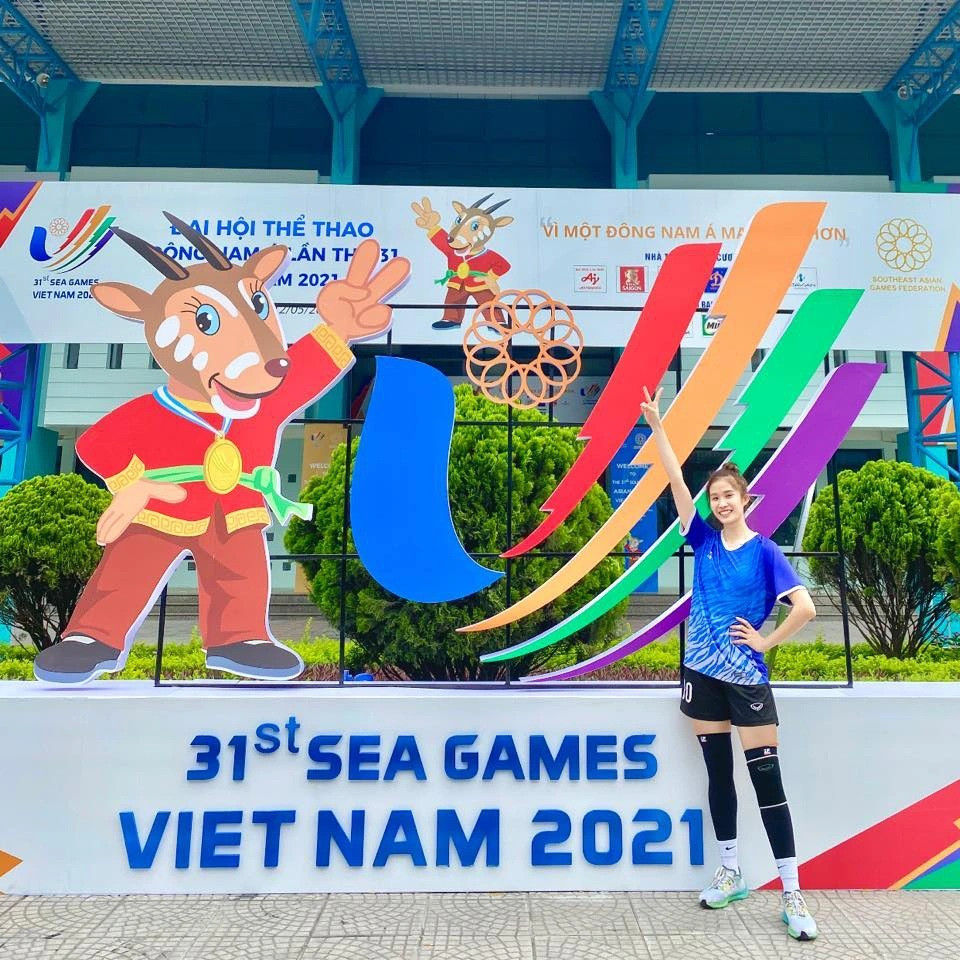 "After each training session, we take advantage of our free time to text, call, and encourage each other to work together to achieve the best results. Occasionally, we both buy flowers. Fruits or nutrients, complementary foods to send to each other, advice to eat well to ensure and maintain health.Although we are far away from each other, we are not separated thanks to the regular technological connection. often", Tien Trong humorously said.
The young man also expressed that, during the dating period, the couple rarely quarreled or contradicted, only a few times of aimless anger but quickly made up. What he likes most about his girlfriend is understanding, sympathy and sharing.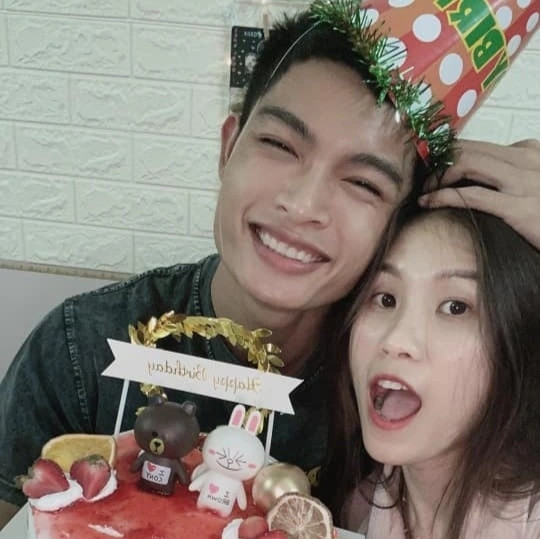 Returning to his room after an emotional afternoon with a "holding his breath" proposal, Tien Trong admitted that he was still trembling and filled with overwhelming happiness. Not only did he excel at winning the gold medal for the Vietnamese sports delegation at the 31st SEA Games held at home, he also scored an important "goal" for his beautiful love story.
He also sent wishes and messages to Vietnamese athletes preparing to participate in the remaining sports that they should be confident and calmly compete to achieve the highest results and bring glory to the country.
The player born in 1997 is considered the athlete with the best physique in the Vietnamese track and field team with a height of 1.93m. He is currently an athlete in the Army and wears the rank of second lieutenant.
Before this year's SEA Games, Tien Trong set a goal to win a medal and work hard to practice and compete to achieve the highest achievement. This is also a "special SEA Games" for a young athlete from Hai Duong when playing at home and especially with a companion who "always understands and listens".
According to Dan Tri
You are reading the article
The love story of the 31st SEA Games champion has just had a marriage proposal causing a 'storm'

at
Blogtuan.info
– Source:
vietnamnet.vn
– Read the original article
here