Giải trí
Using a smartphone for a long time can cause young people to have suicidal thoughts-Hi-tech Fashion
Recently, Sapien Labs released a report that caused a stir in the online community and may make many people reconsider giving smartphones to their children.
According to the academics who conducted the study, the use of smartphone may be responsible for the continued decline in mental health among 18-24 year olds. In the report, we can read that before the internet, 18-year-olds used to spend "15,000 to 25,000 hours interacting face-to-face with friends and family." However, after the internet, this equates to 1,500 – 5,000 hours.
Tara Thiagarajan, who led the research at Sapien Labs, sees serious problems behind these numbers. According to him, the reduction in social interaction does not allow people to learn important skills, including reading facial expressions, body language, touching the body, responding appropriately emotionally and resolving conflicts. . As a result, people who lack these skills may become socially isolated and feel suicidal.
On the scientific basis, the academics took data from 34 countries. More interestingly, the academics did not include data during and after the Covid-19 pandemic into the study. Looking at the data obtained, we can see that the decline started after 2010. This is the year when smartphone prices become cheaper. It is not surprising that before this date, young people had the highest levels of psychological well-being. Since 2010, this trend has decreased.
Research data shows that long-term smartphone use can cause the following symptoms for young adults aged 18 to 24.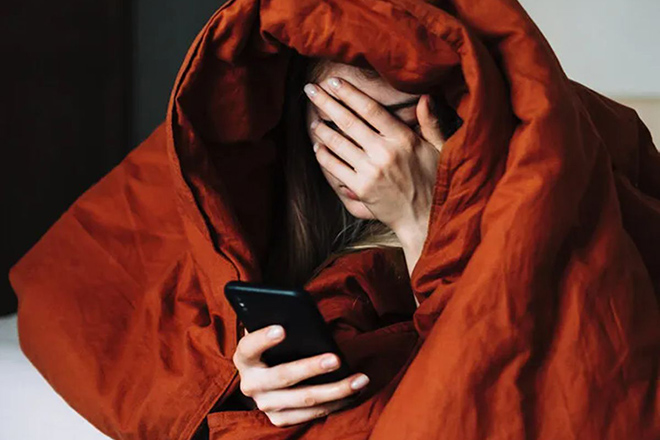 – Obsessive, strange, or unwanted thoughts.
Feeling a lack of confidence in your self-image and worth.
– Feeling far away from reality.
– Stay away from relationships with others.
– Having suicidal thoughts.
– Or worry and fear.
– Feelings of sadness, distress or hopelessness.
The author of the paper also said, "The data shows that people now spend 7-10 hours online. This leaves very little time for face-to-face social interaction, highlighting the importance and nature of the challenges of social isolation and digital interaction at the expense of face-to-face social interaction. next".
The symptoms in the report indicate a decline in the user's self in society, a composite measure of how we see ourselves, and our ability to form and maintain relationships. Essentially the way an individual associates with the fabric of society. The above symptoms are not related to any single disorder as defined by the DSM – a standard classification system for mental disorders used by mental health professionals in the US.
In addition, experts recommend that users check how long they use smartphones each day to prevent long-term mental health effects.
You are reading the article
Using a smartphone for a long time can cause young people to have suicidal thoughts-Hi-tech Fashion

at
Blogtuan.info
– Source:
24h.com.vn
– Read the original article
here