On Monday (May 15), after a break, the trial of the defamation lawsuit between Johnny Depp and Amber Heard continue to take place. In the role of a witness, the actress born in 1986 answered questions related to the allegation of defecating in her bed in April 2016.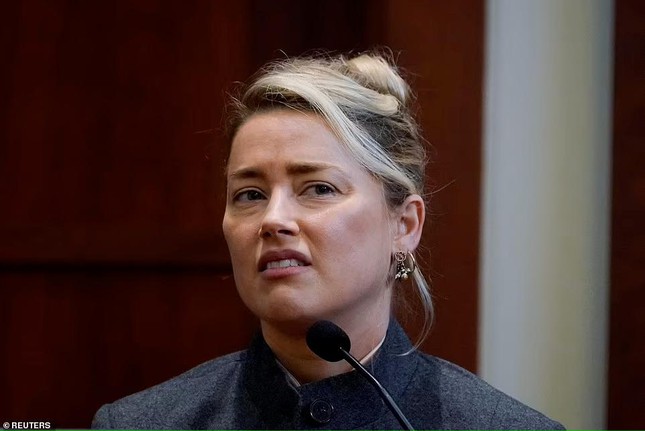 Amber Heard continues to testify in court after a break.
Before that, when testifying in court on April 20, Johnny said he saw a photo of human feces on his bed and Amber in the house in Los Angeles after an argument on Amber's 30th birthday. The U60 actor dismissed the possibility that it was a "product" of pet dogs because he had lived with them for many years, distinguishing between humans and dogs.
On April 28, Johnny Depp's longtime driver and bodyguard, Mr. Starling Jenkins III, confirmed that Amber admitted to defecating in bed with him when the two went together to the 2016 Coachella music festival. Mr. Jenkins, Amber called the incident "horribly false joke".
Responding to the above allegation, Amber Heard firmly denied that it was a deliberate joke and insisted that she did not remember ever talking to Jenkins about the incident.
Beauty 8x said, the "culprit" soiled her and Johnny's bed is a Yorkshire pet dog, named Boo. According to Amber, due to ingesting Johnny's marijuana as a child, Boo had problems with bowel control. The dog often climbed into the couple's bed, and so did the day of the incident.
Amber explained, at that time she was packing to go to the Coachella music festival, so she didn't notice what had happened. Then she and her friends left without looking over the bed.
Amber insists her dog is the "culprit" of the waste in her bed, not her or her friends.
When her lawyer Elaine Bredehoft asked if she was "playing a prank" on her ex-husband, the blonde beauty insisted: "Absolutely not."
"First of all, I don't think it's funny. I don't know what adult women do. I'm not in the mood for pranks either because my life is falling apart. I'm at a crossroads in my life. I'm real. serious . I don't think it's funny. It's disgusting," Amber said.
Referring to Johnny accusing her of letting one of her friends leave poop on the bed as a joke, Amber claimed her friends never did that. Moreover, the beauty emphasized, even though she intended to provoke Johnny, it was pointless to defecate on the bed because every time he argued, Johnny would move to another house in Los Angeles, so he would not be able to see the difficult image. consider that.
Star "The Rum Diary" also mocked her ex-husband for "chewing on and on" that incident. According to Amber, the couple have not seen each other for more than a month since the controversy over her 30th birthday. Until the reunion on May 21, 2016 – the day of the last argument before Amber filed for divorce and asked for a ban on contact with Johnny – the actor. "Pirates of the Caribbean" still haunted by the idea of ​​her "peeing" in their bed.
Amber said, at first, Johnny called her when his mother died and said he "need" her. But then he talks about scientists, DNA and human feces. "I think he's lost his mind. Obviously drinking and drugs hasn't improved. It's clear that the paranoia hasn't subsided," she stressed.
However, Amber still agreed to let Johnny come to the penhouse to talk because she was "affected" by the fact that her mother-in-law had passed away.
"At first he was drunk but relatively quiet. He was incoherent and started talking about poop again. He said this joke was made by a friend of mine. I pointed out that this was a joke. it was pointless and my friends wouldn't. We've met for more than a month, his mother has just passed away. I can't believe he wants to talk about waste…", she testified.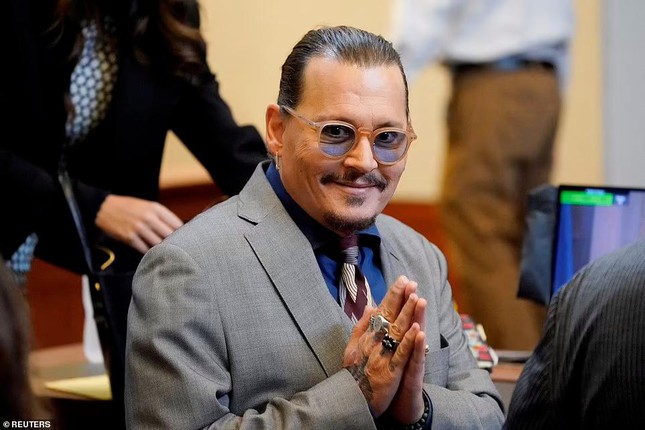 Amber Heard mocked ex-husband "chewing back and forth" about waste in bed.
Amber added, tried calling a friend to clear up the misunderstanding but to no avail. She then called another friend, iO Tillet Wright, who also tried to explain. However, Johnny became even more "furious", snatched the phone and scolded iO with obscene words.
"He dropped the phone on the couch and went upstairs. I picked up the phone to apologize. iO said something to me on speakerphone and reminded me I wasn't safe, get out of the house. Johnny heard. this. He was on the stairs and turned around, grabbed the phone from my hand and yelled," Amber said.
The actress also accused her ex-husband of throwing the phone at her face, causing her to be afraid to hold her head and cry. Not stopping there, Amber claimed Johnny hit her head, grabbed her hair and pulled her off the couch and dragged her around the room. The incident only stopped when Amber's friend, Rocky Pennington, intervened. Johnny Depp was escorted out by bodyguards, and Amber's friend called the police. However, when the police arrived, Amber refused to cooperate with the investigation. "I want to protect Johnny. I don't want him to be arrested. I don't want the world to know," she explained.
Also during the trial, Amber Heard changed her testimony. She said that the first time she experienced physical violence was in 2012, not 2013 as she had previously stated.
According to Amber, her ex-husband slapped her multiple times because she laughed at his 'Wino Forever' tattoo. This is the tattoo Johnny fixed from his previous tattoo "Winona Forever" after breaking up with his ex-girlfriend Winona Ryder.
In addition, Amber's lawyer also provided the court with a series of photos of the actress at red carpet events with injuries believed to be from fights with Johnny Depp.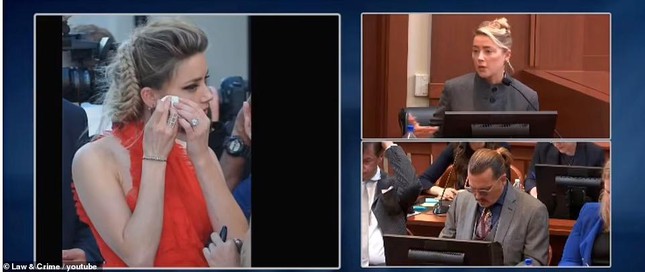 The image is said to be Amber carrying the wound from being beaten by Johnny on the red carpet.
Regarding the controversy while on honeymoon in Australia in July 2015, Amber Heard testified that the trip was inherently peaceful until Johnny drank "brown wine" and abused her.
According to Daily Mail, People
You are reading the article
Amber Heard denies pooping in bed

at
Blogtuan.info
– Source:
Kenh14.Vn
– Read the original article
here