Life Style
Thế Giới
Don't think that the 21st century has just appeared a dating app, Harvard students created something similar almost 60 years ago!
The explosion of dating apps in the 21st century has contributed to creating a market worth $9.05 billion by 2020 and the future promises to grow many times over.
Today, we have all kinds of dating apps for each object and purpose. Regardless of how people argue about its positive or negative effects, it is undeniable that these applications have contributed to revolutionizing the way people communicate, learn or enter into relationships with each other. .
However, it is not only this century that the same idea has been realized. Throughout human history, dating has always been an exciting yet challenging business.
As outstanding individuals of society, it is perhaps not difficult to understand that Harvard students have realized this fact and know that they can apply information technology to simplify the search for like-minded souls.
From a late night idea
In 1965, two Harvard students Vaughan Morrill and Jeff C. Tarr came up with a unique idea during a late-night discussion. The idea is: use computers to help people date each other.
At that time, female students were still not allowed access to some campus spaces such as Harvard's Lamont library. Mixer parties (when the boys' and girls' unions hold a party to socialize) are one of the rare opportunities to find friends of the opposite sex.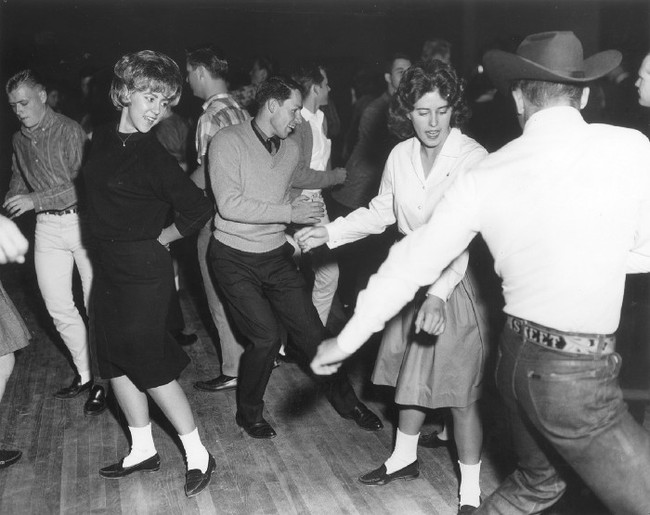 A dance at Arlington State University.
However, these mixer parties can be rigid and restrained. Not to mention, being held in locations far from the dormitory further reduces their motivation to participate.
From these problems, Morrill and Tarr came up with the idea of ​​​​relying on computers to find solutions. In fact, it was Joan Ball who first started this initiative with the St. James in England. But at a time when the concept of the internet was still very young, it was still a unique invention on the other side of the Atlantic.
Operation Match (roughly translated: "Compatibility campaign" – sounds familiar, right?) was chosen as the name of the project that is gradually taking shape. The two new additions are David L. Crump – a chemistry student, Tarr's roommate, and Douglas H. Ginsburg – a Cornell University dropout. Then they sat down to discuss and draft a questionnaire to collect information about potential users.
David L. Crump on how they designed the questionnaire: "What people knew at the time was that opposites weren't attractive, similarity of opinion and expected physical attraction were there – we got that. However, attraction (gender) is an imperfect science. (Thus) the questionnaire that we built is both scientific and fun for users to fill out".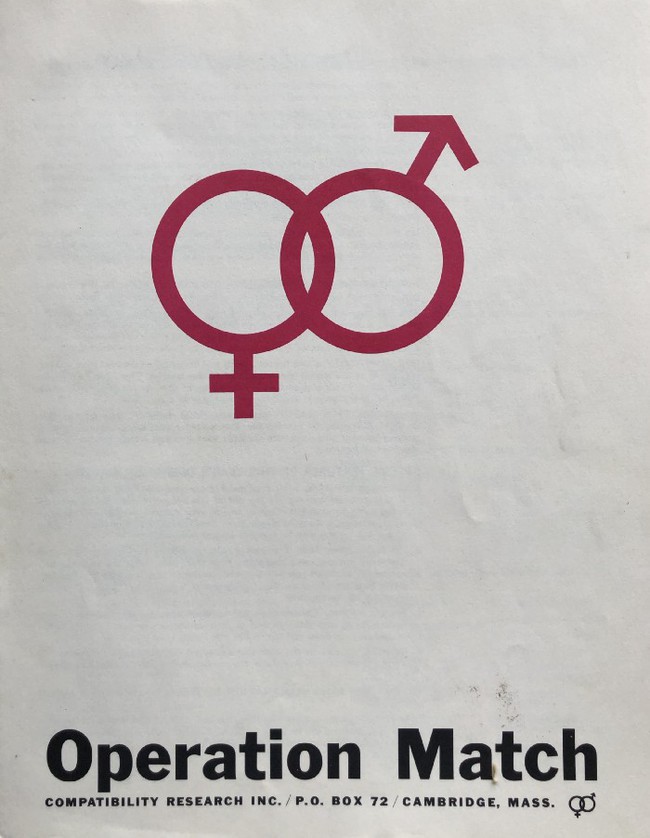 Operation Match survey cover of 1966.
In the survey, the customers of this "startup" answered 75 questions about themselves and wrote 75 corresponding answers that they envisioned the person of their dreams could use. The hopeful singles then sent the completed questionnaire for a fee of $3 to Cambridge, Massachusetts.
Successful "Startup" with more than 1 million customers
When the questionnaires are sent to Operation Match, staff will "transform" the answers into punched cards. Then they put the cards into an IBM computer to process the data. A machine the size of a room then prints out the analysis results on a large printer.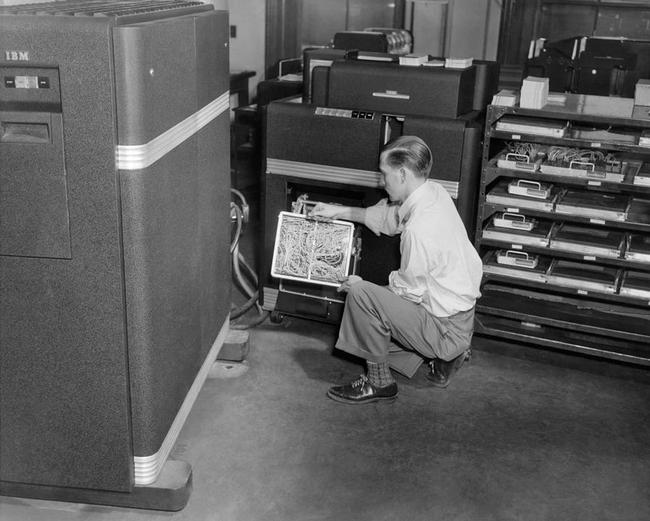 A machine using IBM punch cards.
After a few weeks, the user will receive a letter from the top matchers and their phone numbers. The questions on the survey can be as simple as SAT scores or personal preferences. During the date, it becomes the topic to start the conversation and make the meeting atmosphere very carefree.
Initially, Operation Match carried out advertising through local newspapers. Very soon, an opponent appeared but was quickly "played". In September 1965, the founder of this rival company distributed a survey near Winthrop House, the Harvard dorm. Knowing the incident, Operation Match informed campus security to "evict" him from the area.
In fact, Operation Match has managed to develop a much larger user base than its competitors. Over time, this service spread to dormitories in California – across the country. They also appear in major magazines, radio and TV.
Successful advertising helped the company quickly reach 100,000 registrations. Computer-aided dating has become a popular cultural phenomenon. A publication of LIFE magazine in 1967 noted "Of course, the singles game that has taken advantage of computer dating technology and services is growing as steadily as IBM's stock price.".
Operation Match became increasingly popular and opened an office in New York. However, they did not have much success when expanding to non-student audiences. Either way, the service has helped more than 1 million people by 1968, and many matches eventually lead to marriage.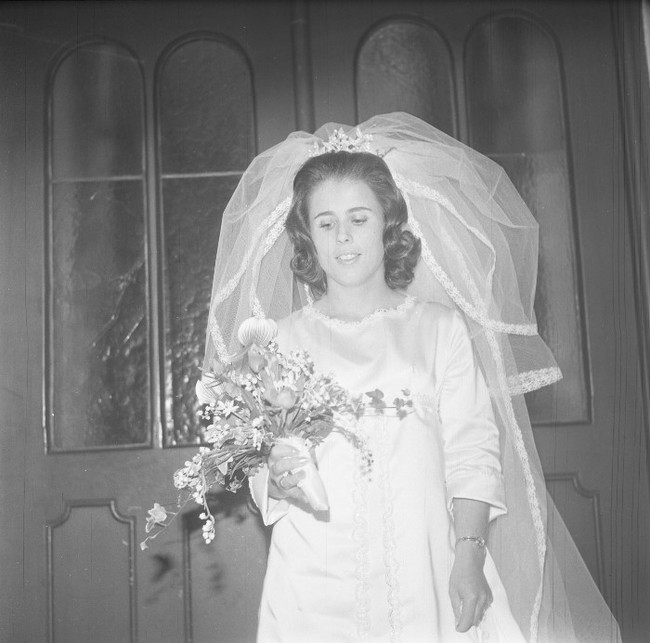 A bride in her 1968 wedding dress.
Finally, founders find it increasingly difficult to balance school and business. They decided to sell the company to a large corporation and another hotel matchmaking campaign.
The legacy of Operation Match is still there. Many dating services continued to emerge in the 1960s and 1970s. By the 1980s, the internet had revolutionized online chat dating. Despite their humble beginnings, dating apps gradually became an irreplaceable part of dating culture in the 2010s and probably years beyond.
Source: HOY
https://afamily.vn/dung-tuong-the-ky-21-moi-xuat-hien-ung-dung-hen-ho-sinh-vien-harvard-da-tao-ra-thu-tuong-tu- tu-gan-60-nam-truoc-roi-20220516181414442.chn
You are reading the article
Don't think that the 21st century has just appeared a dating app, Harvard students created something similar almost 60 years ago!

at
Blogtuan.info
– Source:
Kenh14.Vn
– Read the original article
here