Giới trẻ
Expert 'drawing lines' helps teenage students relieve life pressure
Many 9th graders, who are about to enter the 10th grade entrance exam in Hanoi this year, share that what they find most stressful is that there are times when they feel that their parents don't understand them.
Experiencing at the forum "What I want to say" held at Giang Vo Secondary School (Hanoi) on May 16, many students shared that they often feel that their parents do not understand them, there are many things. I told my parents, but my parents didn't pay enough attention, especially after a long time of studying online before I could go back to school.
Tran Minh Tam, a student at 9A1 (Giang Vo Secondary School), shared that at first, studying online was quite comfortable, free and not controlled like face-to-face learning, so she had a looser learning curve. As a result, when returning to face-to-face learning, the scores on the test scores decreased, and she withdrew, feeling bored and boring.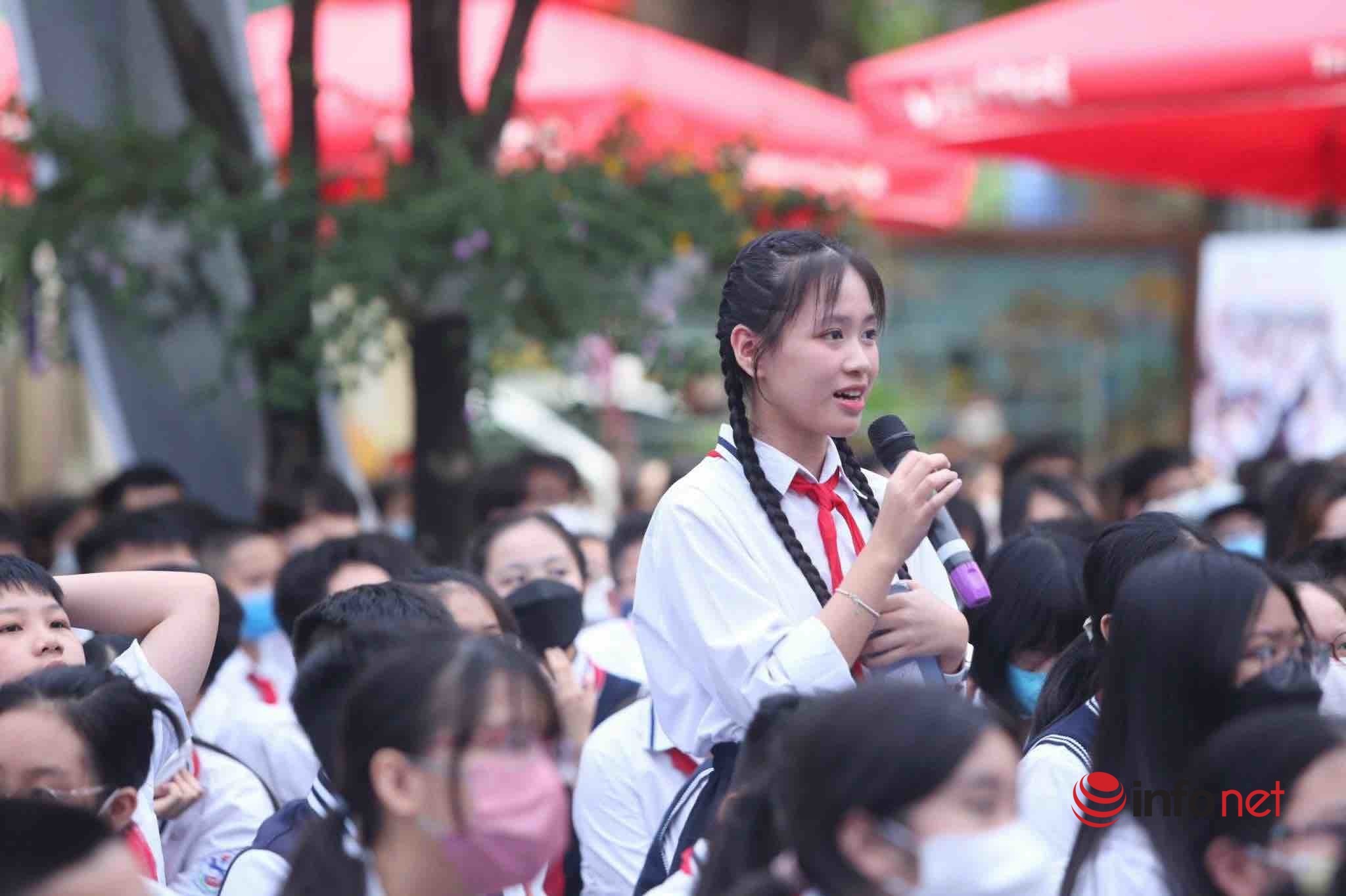 Students at Giang Vo Secondary School share the pressures of life.
Acknowledging the pressures faced by students, Ms. To Thi Hai Yen – Principal of Giang Vo Secondary School said that when welcoming students back to school directly after a long time of online learning, teachers noticed that students had many difficulties such as the ability to concentrate in study, to perform learning tasks is not good.
Some experts also pointed out that the children's ability to manage their emotions is not good, they are easily angered, stressed and pressured, especially when they do not receive the sympathy of their parents. They do not know how to transform stress and anxiety, easily forming spontaneous thoughts and actions.
According to Dr. Nguyen Thanh Son – Vice President of the Hanoi Association of Educational Psychology, students themselves also face a lot of pressure and they must know how to overcome it.
"The biggest pressure is probably pressure from the family, so parents should not force their children to be good at anything. In fact, it is a legitimate wish, but parents do not know it, inadvertently creating pressure for their children.
In addition, students also face pressure from the school, because every school has standards, so it requires students to be good, study well… they have to strive to meet the school's standards as well. problem, they have to adjust themselves to the requirements of the school.
The third pressure comes from friends, there are students who always see that you have more features than me, study better than me and have better living conditions than me… When you can't solve the pressure, you will create a deadlock for yourself. that student.
In addition, every day there is too much information, too much fun to attract children that sometimes the bad attracts more than the good. Therefore, if they do not have the courage, it will be difficult for them to overcome temptation."
According to Dr. Nguyen Thanh Son, the children themselves must be calm, fully see the problem, see where the pressure is and find a solution.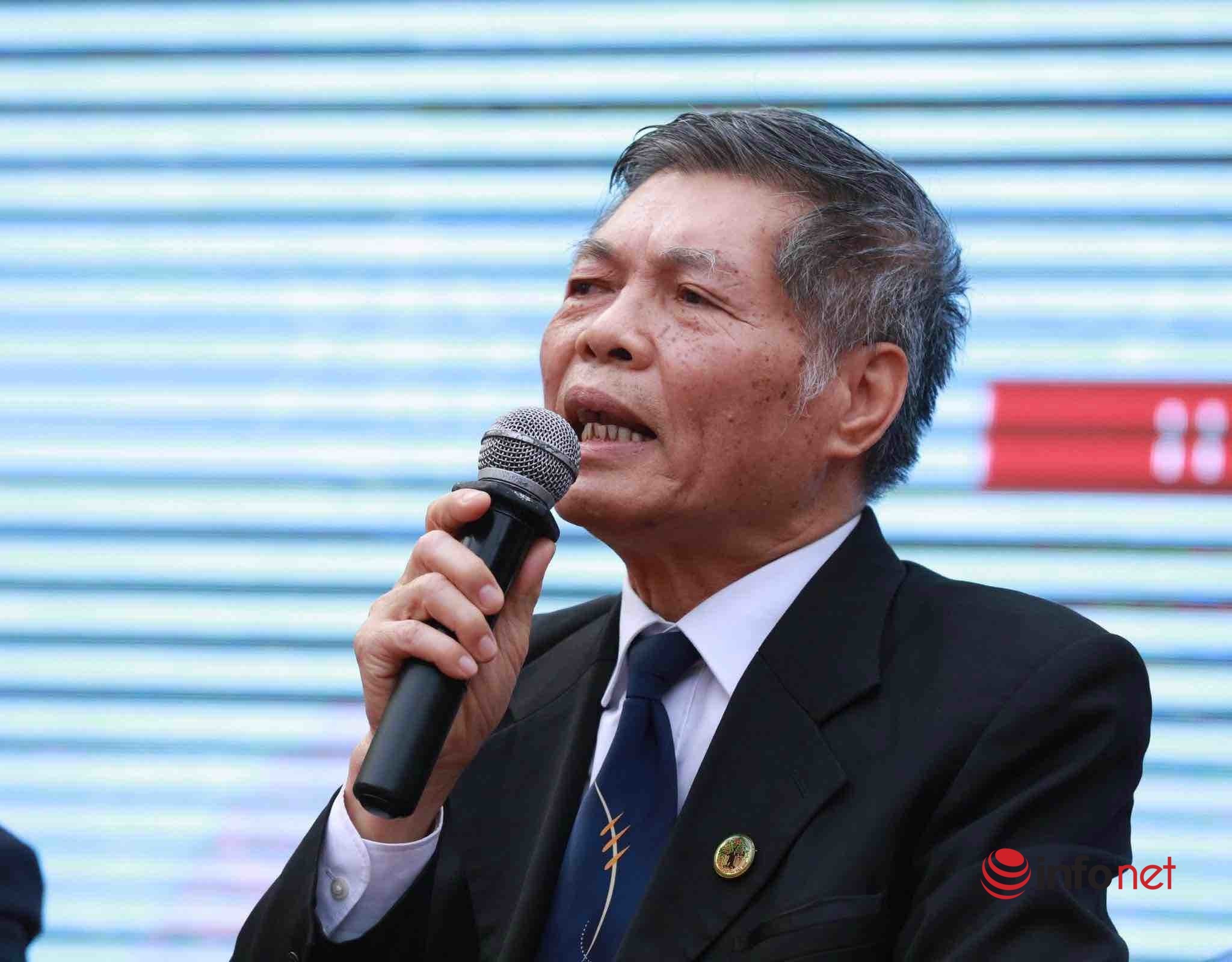 Dr. Nguyen Thanh Son
"I advise you, if it is pressure from your parents, then boldly express your will to your parents, say it once, then say it many times because no one loves you as much as your parents in this life. Parents are the people closest to children, parents are the ones who always love their children, creating opportunities for their children to achieve their dreams.
At school, the teachers are very close, you can choose a teacher to confide in, share, boldly say your thoughts so that the teacher notices and orients us to the good.
With today's living conditions, they have many advantages from technology, which helps them have better conditions, avoid negativity to succeed. Your youth is very beautiful, I hope you study, work hard, open your heart to accept the good of those around you.
There are some students who also admit that they are under pressure in studying, but they do not give themselves the right to be born and their parents must serve. Let me have the right to love, share with my parents, see my responsibility for my parents' hard work, for my mother's hardships every hour at the end of the day", Dr. Nguyen Thanh Son reminded the students. born.
Hoang Thanh
You are reading the article
Expert 'drawing lines' helps teenage students relieve life pressure

at
Blogtuan.info
– Source:
infonet.vietnamnet.vn
– Read the original article
here