Thị trường
Get a salary of more than 100 million VND/month, meals, travel around the world
Emery Wallerich learned about her job as a yacht attendant when she was on a trip back home to Tacoma (Washington, USA) in her senior year of college.
At that time, a woman was working as the chief flight attendant on a superyacht, staying at the rental house of Emery Wallerich's parents. As soon as that woman shared her career, Emery Wallerich's mother immediately said: "Don't tell my children about this job. They will not hesitate to follow it".
What Emery Wallerich's mother said was not wrong. Emery Wallerich got information from the other hostess. After graduating, Emery Wallerich moved to Florida, starting her career as a yacht attendant at the age of 22.
However, mother Emery Wallerich worries that her daughter will rarely come home to visit because of the nature of work. She asked her daughter to visit her family every few months.
Currently, Emery Wallerich's main job is to work for a family on a 3-deck, 141-meter yacht in South Florida. However, they are circling the Caribbean. In addition, she also has a side job on a number of other yachts, lasting from 3 weeks to 6 months.
As second flight attendant, Emery Wallerich is responsible for serving the yacht's owners and keeping the interior tidy (Image: Emery Wallerich)
Cruise attendant's daily work
The crew consists of 3 people, including the chief flight attendant, the second flight attendant (Emery Wallerich) and the third. They work in shifts and alternate breaks.
Emery Wallerich is in charge of the night shift. She rests when the family goes to bed (around 1-2 am) and wakes up after 8 hours. She had a two-hour break after serving lunch, then helped the chief flight attendant run dinner.
Emery Wallerich makes beds, serves meals and drinks, brings sunscreen and towels… to yacht owners. Overall, her job is to make sure the yacht is clean and tidy and that the family (yacht owner) and their guests are well taken care of.
During the shift, Emery Wallerich needs to be near and ready to serve the yacht owner. "If they have to find me, it means I'm not doing a good job," said Emery Wallerich.
Along with the chef, the yacht also has interior care staff, captain, deck staff, engineers. They keep the exterior of the yacht clean, take the family to the beach or go on excursions into town. All employees use walkie-talkies to communicate with each other continuously.
Emery Wallerich lived and ate on a yacht while working as a flight attendant (Image: Emery Wallerich)
There are many benefits to being a cruise attendant
Thanks to her job as a yacht attendant, Emery Wallerich can save a lot of money because housing, meals and even toiletries are completely free.
Emery Wallerich says each position has a different salary. For example, the chief flight attendant, the most senior and experienced person among the flight attendants, can easily earn 100,000 USD (more than 2.3 billion VND)/year. Some captains can earn up to 360,000 USD (more than 8.3 billion)/year.
Meanwhile, Emery Wallerich usually earns about 4,200-5,000 USD (nearly 97 million VND to more than 115 million VND) per month. She spends about half of that on savings and investments. After several years of working, Emery Wallerich said he received a raise.
More than 2 years ago, Emery Wallerich set up a social networking site to share her love of yachts. It has grown to over 337,000 followers. Thanks to that, the sharing channel becomes part of Emery Wallerich's income.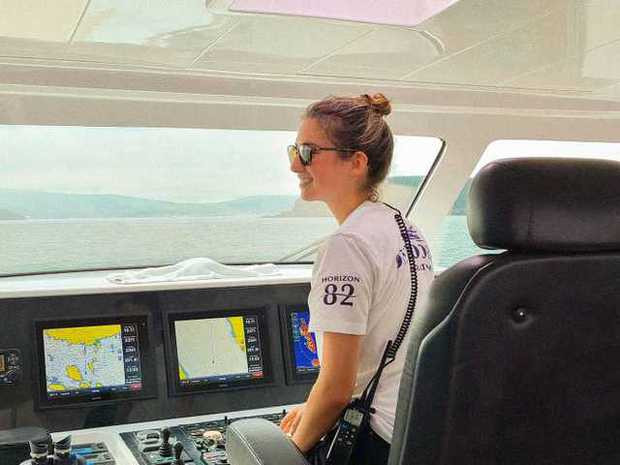 Emery Wallerich sits in the captain's cabin, where the captain steers the yacht (Image: Emery Wallerich)
Emery Wallerich has been to 6-7 countries thanks to her work on yachts. The family of yacht owners are planning to cruise around the Caribbean, Atlantic and Mediterranean this year.
The 24-year-old flight attendant shared that she enjoys meeting and working with crew members from different cultures, countries and backgrounds.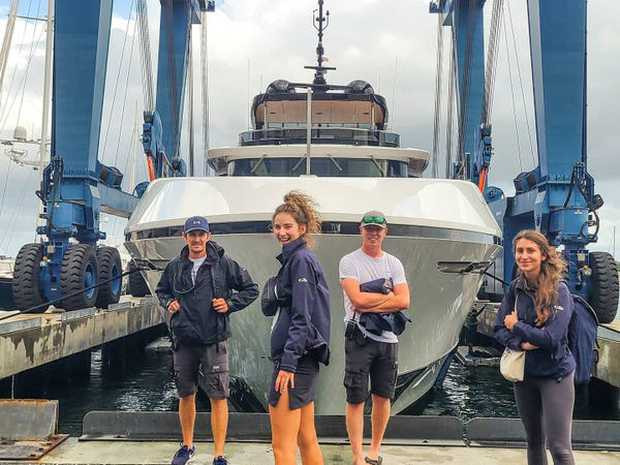 Emery Wallerich says that meeting crew members from around the world is one of the fun things about the job (Image: Emery Wallerich)
(According to the Country)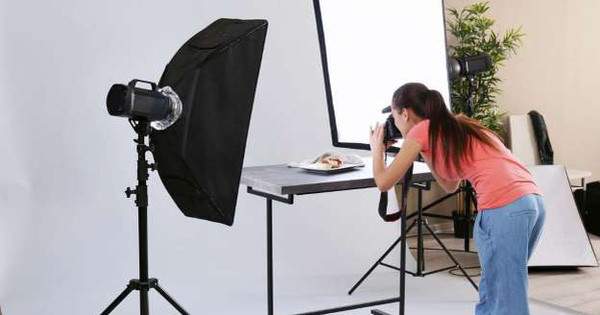 You are reading the article
Get a salary of more than 100 million VND/month, meals, travel around the world

at
Blogtuan.info
– Source:
vietnamnet.vn
– Read the original article
here