Giải trí
H'Hen Niê stunned when she locked the same-sex relationship with the runner-up at the birthday party
WATCH VIDEO: Miss H'Hen Niê once suddenly apologized to her lover on television.
H'Hen Niê wears tight clothes to show off her sexy body, but it is worth noting the "lip-lock" moment for seniors.
At the age of 30, H'Hen Niê is increasingly showing solid form in the hearts of fans. True to her simple personality, Miss Hau shows off the image of turning a new age with her mother very peacefully.
Returning to her family is simple and simple like a village girl, but when she goes to the city, the beauty is just as "playful" as anyone. Recently, H'Hen Niê attracted attention when she had a warm birthday party with her close friends, runner-up Kim Duyen and runner-up Le Hang. In the photos shared on her personal Instagram, H'Hen Niê wears a black dress that is both luxurious and eye-catching when showing off her slim shoulders and attractive 3rd and 1st round.
H'Hen Niê wears a sexy tight-fitting black dress at a birthday party with friends.
Despite "dressing up", Miss Universe Vietnam 2017 confidently left her face bare, showing off her youthful and fresh look. Not only that, she also constantly makes jokes to make people laugh, holding a branded hair dryer worth tens of millions given by you as a… audition microphone.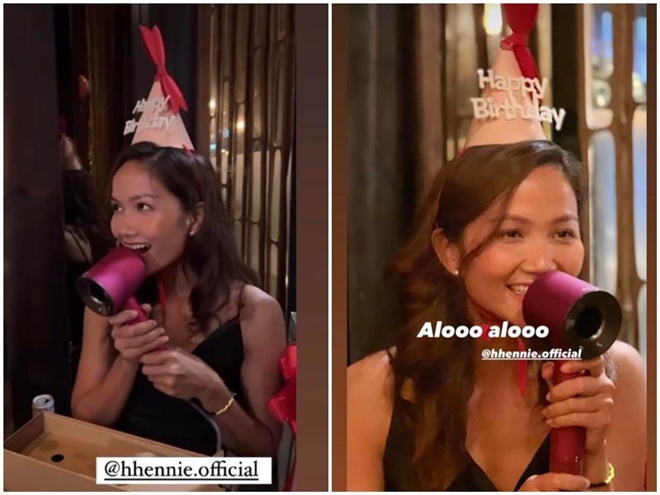 H'Hen Niê happily and humorously made jokes to make everyone comfortable in her birthday party.
In addition, it is indispensable for the photo frames of H'Hen Niê and two close sisters, Kim Duyen and Le Hang. The 3 Queens are all beautiful and radiant with each other.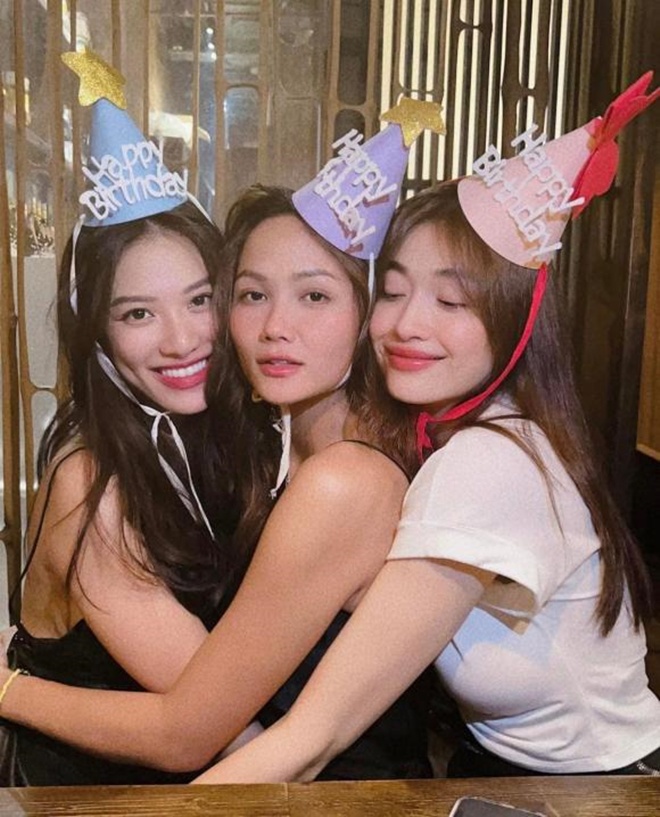 The 3 queens happily took pictures together.
The most remarkable moment is the moment Miss H'Hen Niê proposed to kiss runner-up Kim Duyen: "Kiss me darling". Finally, she kissed her junior's cheek affectionately. But not stopping there, she continued to kiss runner Le Hang on the lips, surprising many people. This is probably the first time people have witnessed H'Hen Nie act so boldly in expressing affection for people of the same sex.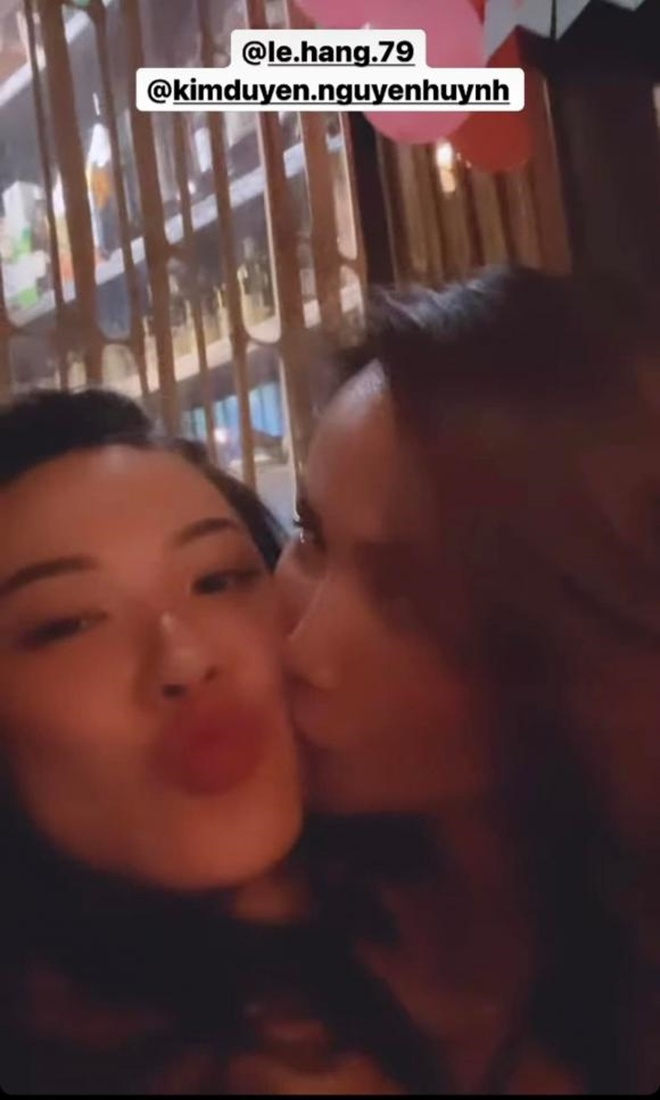 H'Hen Niê kissed her dear sister Kim Duyen on the cheek.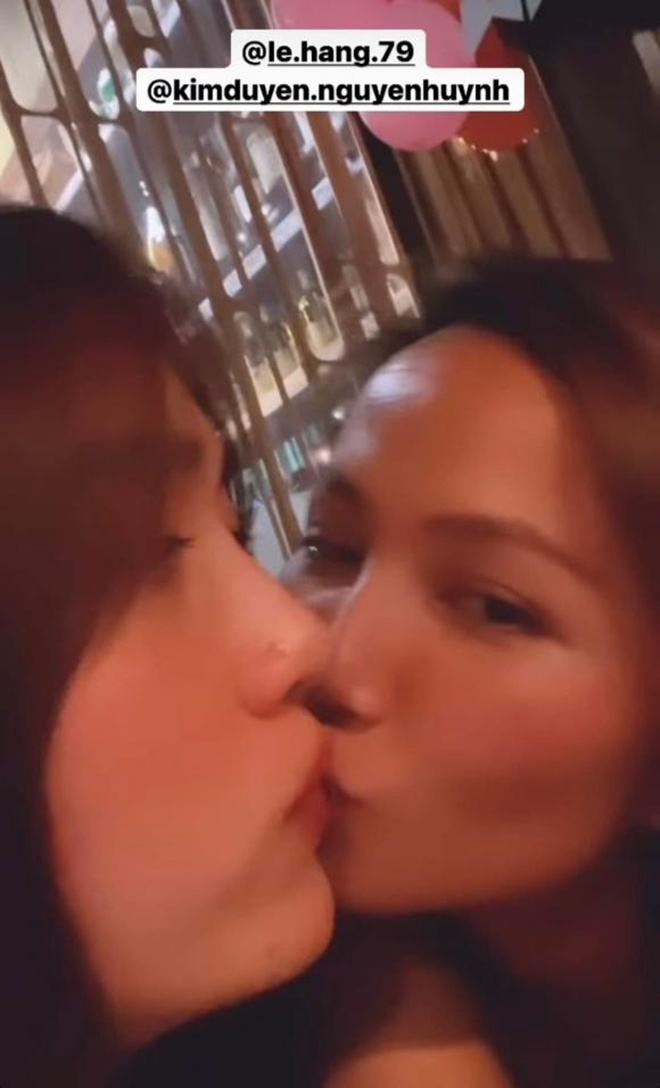 However, the kiss of beauty for senior Le Hang surprised many people.
It is known that in real life, H'Hen Niê and Le Hang are two close friends. The two used to attract attention when participating in the program together Amazing race. The same age, but H'Hen Niê called Le Hang sister because she joined showbiz later.
In addition, there are other notable images on Facebook/Instagram of Vietnamese stars: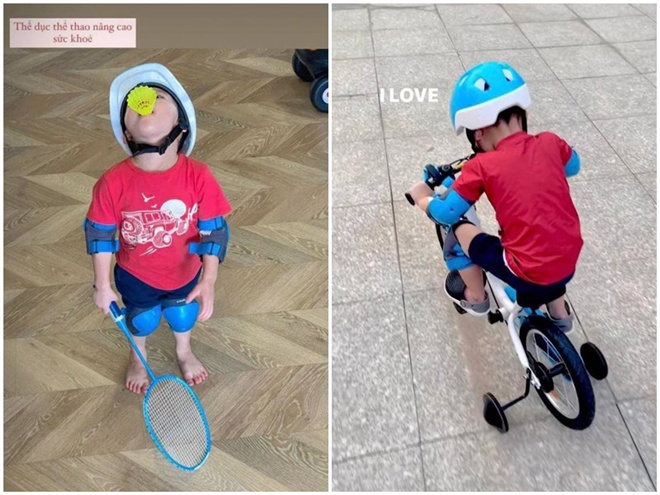 Recently, on personal Instagram, Lan Khue surprise for his son "on the air". In the clip, the boy Connor is much bigger than the previous photos posted by his mother. It can be seen that Lan Khue's son is growing strongly in height, no longer looking chubby as before.
In addition, Lan Khue also revealed that he is only 3 years old, but he already has a passion for sports such as playing badminton, cycling around the house.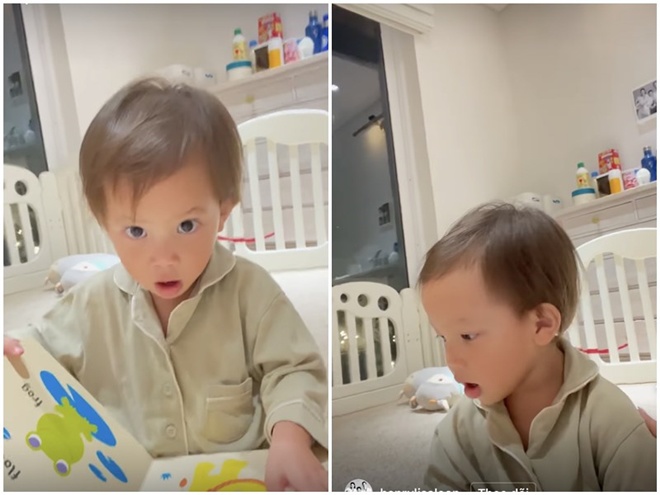 On the children's personal page, Ho Ngoc Ha has just posted a clip of Lisa singing in English very cute. "Emerging female singer" Lisa served her dear audience with a sweet song before going to bed. "Everyone is welcome to watch the musical performance, but please wait until the last sentence to earn money."Ho Ngoc Ha wrote.
In the clip, it can be seen that although she is just over 1 year old, the "little princess" of the Ho Ngoc Ha family sings quite well and confidently when performing.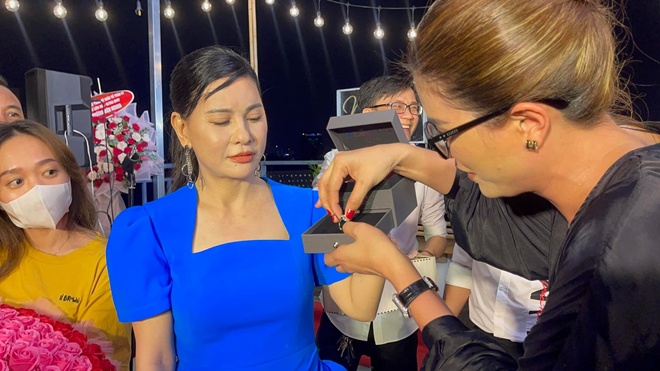 Announce the broken love story on the birthday, Cat Phuong made many people sympathize, however, she was fortunate to have someone replace her ex-boyfriend to send a love letter. Specifically, on this special day, Cat Phuong was given a love letter by a hidden man and a diamond ring.
In the letter, this person expressed his heart: "Today is May 15, Singapore loves and misses Ho Chi Minh City. I have a few words and send flowers to you and what I bring today is my whole heart to you. Although I did not give it to you personally because I am too far away, but your heart and image are always in my heart.
I wish you a happy, happy birthday and always smile at you. Seeing your smile is my happiness. I have thousands and thousands of reasons to want to meet you, but I lack an identity for you to accept as my lover. In a strange corner of heaven, I always have someone who misses and loves you forever. I love you Cat Phuong. Please give me a chance."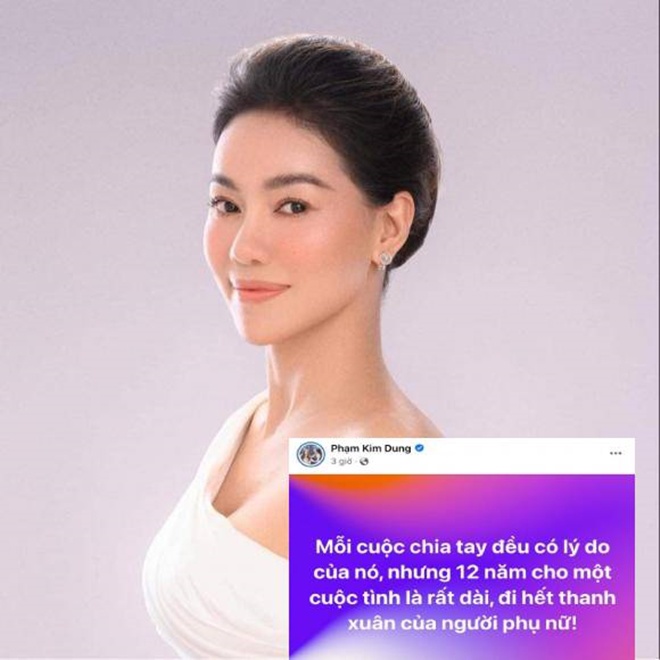 The fact that Cat Phuong confirmed her farewell to Kieu Minh Tuan is still receiving a lot of attention from artists as well as netizens. When the couple's breakup story is "covering" social networks, Pham Kim Dung – who is known as "Miss tycoon" – recently had an attention-grabbing post, which is said to be a discussion board. discussion of the case. On her personal page, she wrote: "Every breakup has its reasons. But 12 years for a love is very long, going to the end of a woman's youth."
Under the comments section, many people agree with Ms. Pham Kim Dung's point of view and sympathize with Cat Phuong's pain. However, many people believe that men also have youth, so they cannot say the same.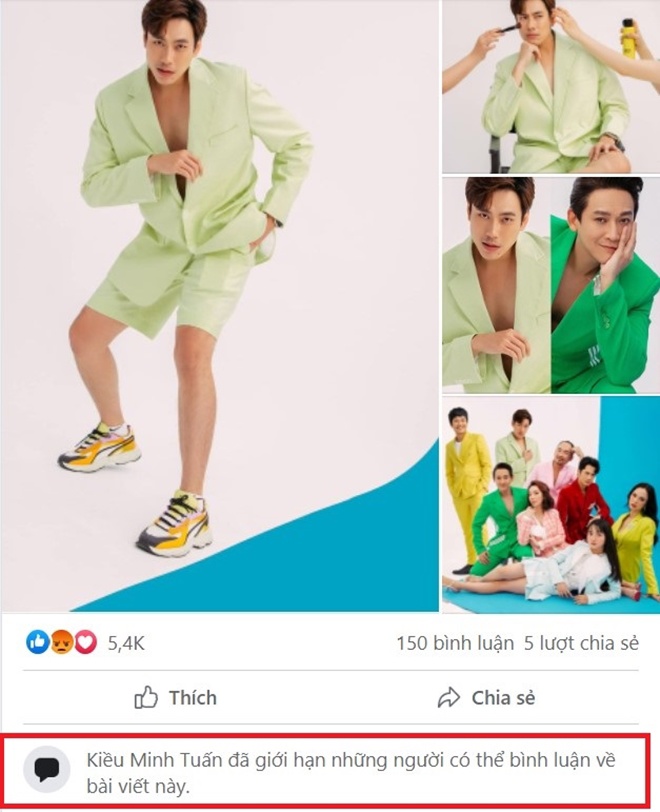 After Cat Phuong's breakup announcement, netizens immediately flooded into "attack" Facebook of Kieu Minh Tuan with many harsh words of attack. By this morning, the actor had officially made his first move. Specifically, on his personal page with more than 700,000 followers, Kieu Minh Tuan has installed the comment lock feature. This is considered how the actor I'm not 18 yet Protect yourself, limit negative words and attacks from netizens.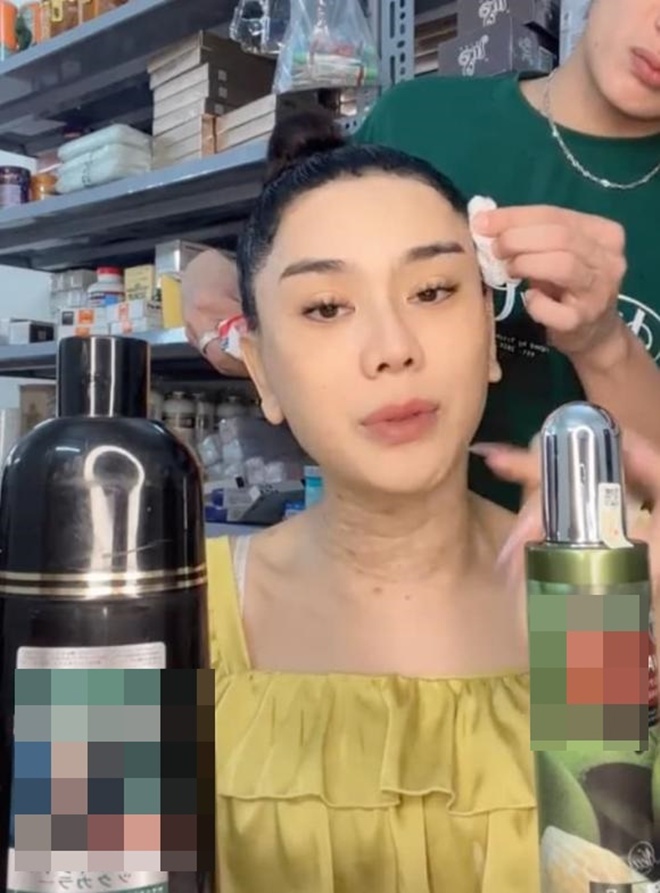 Recently, the social network was "panic" because of Lam Khanh Chi's beauty on the livestream. Despite careful makeup, the transgender singer still revealed a wrinkled, rough, and grainy neck that looked very unsightly. Besides, Lam Khanh Chi's beauty is also considered "degraded" seriously with many signs of aging and wrinkles.
When asked by people right on the livestream, Lam Khanh Chi explained: "Khanh Chi is suffering from allergies, so it's new, but nothing serious. Rest in peace, everyone." After that, she was still confident with her assistant to interact with fans.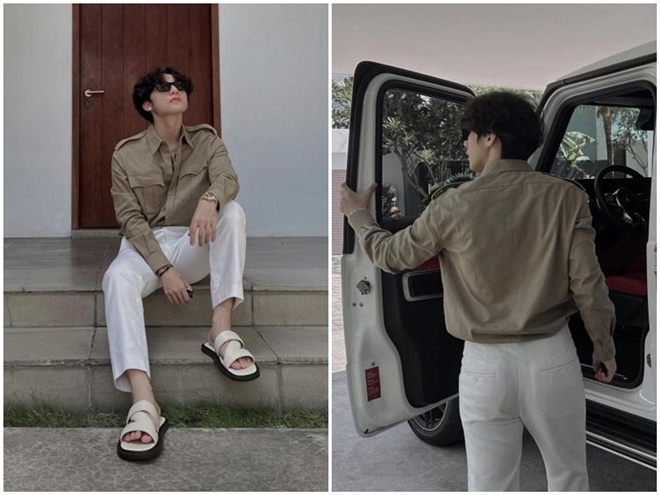 After the controversy was removed, Son Tung showed off a series of cool photos by the villa that is said to be the residence of the male singer with Hai Tu and a G63 supercar of more than 13 billion. He "listened": "Let me drive you home" (rough translation: "Let me take you home").
Recently, Hoa Minzy excitedly showed off a series of photos of meeting the girls of the Vietnamese women's volleyball team. The female singer when standing with the "giants" of Vietnamese sports looks like "tiny people". Female singer Bac Ninh wrote: "The journey of the SEA Games with the girls who recruit women's volleyball. Don't say anything more about height, people. Everyone was excited when they met me to ask, 'Where's the bad Bo'"
You are reading the article
H'Hen Niê stunned when she locked the same-sex relationship with the runner-up at the birthday party

at
Blogtuan.info
– Source:
Eva.vn
– Read the original article
here