Thị trường
Learn to invest according to Warren Buffett, test quickly with VNM . stocks
Warren Buffett has given many useful advice to 'witnesses'. Here are 5 famous investment principles of Warren Buffett and their relationship, compared with the stock of the leading dairy company – Vinamilk (HoSE: VNM).
Warren Buffett, Chairman and CEO of Berkshire Hathaway, is a great investor of all time. Since the early 1950s, he has demonstrated a remarkable ability to transform Berkshire Hathaway from a struggling small textile business into the 10th largest public company in the world, valued at more than $600 billion.
Therefore, he has always received the admiration of shareholders and investors around the world, not only because of his judgment when choosing stocks but also because of his valuable investment philosophies. But strangely, the advice of Warren Buffett is often very simple, sometimes it is something everyone knows but not everyone can do. Let's take a look at the 5 secrets of stock selection of the "securities tycoon" and compare them with VNM (Vinamilk) stock – a ticker in the VN30 basket that has received a lot of attention and discussion recently.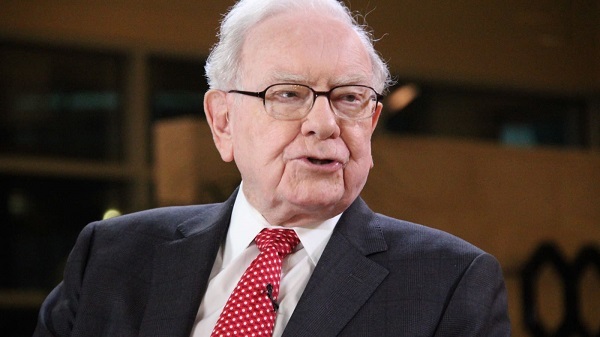 Billionaire Warren Buffett. (Photo: CNBC)
1. The enterprise has a simple business model
As a fan of Warren Buffet, you're probably familiar with the saying, "Only invest in businesses you understand." If you can't understand how a business makes a profit, how can you gauge financial performance or estimate business value?
More importantly, it's easier to predict future outcomes for businesses with simple business models. Because investing is the future, Warren Buffett is always looking for businesses that can maintain stability for at least the next 10-20 years.
Simply put, if you can't explain concisely what your business does and why you own shares, you should skip it.
About Vinamilk, this business has been operating in the dairy industry for more than 45 years. Currently, the company has expanded into a number of other industries such as beef cattle, but the dairy segment is still the focus. The dairy industry accounts for 14% of total global agricultural trade. The demand for milk of Vietnamese and Asian people is still low compared to the world average. Therefore, this is a potential industry in the short – medium – long term.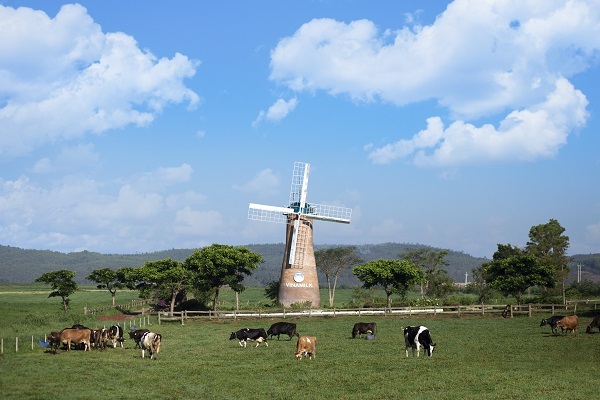 With the potential for future development, the dairy segment is still the key business area of ​​Vinamilk. Photo: Vinamilk
2. Low debt
The debt-to-equity (D/E) ratio is another important factor that Buffett considers frequently. It is better if the profits of the business are generated from shareholders' equity instead of borrowed capital.
The higher the D/E, the more debt. A high level of debt relative to equity can lead to large fluctuations in earnings and interest.
Given that Warren Buffett's previous successful investments such as Coca-Cola (NYSE: KO), American Express (NYSE: AXP) and Wells Fargo (NYSE: WFC) can be reviewed, it is clear that he has looked carefully. Watch out for the balance sheets of these businesses, which have relatively low debt ratios.
Warren Buffett also prefers businesses that raise capital through cash generated from business operations rather than by borrowing or issuing shares, thereby reducing reliance on loans to sustain the business.
In terms of assets, the "big sister of the dairy industry" has long been famous throughout the VN-Index with a huge amount of cash (more than VND 23,000 billion including cash and short-term deposits – according to the 2021 financial statements) and a relative D/E low (48.7% – compared with an average of 100%). This is considered one of the safety factors for investors – according to Warren Buffett's rule 2.
3. ROE
Return on Equity (ROE) measures a shareholder's ability to return per dollar of capital. This ratio is often analyzed by investors to compare with stocks in the same industry in the market. The higher the ROE ratio, the more effectively the company uses shareholders' capital. Typically, you should only consider companies with an ROE of 15% or more.
For Warren Buffett, he doesn't just look at the ROE in 1 or 2 years but expands it to 5 years, even 10 years to increase accuracy.
Returning to Vinamilk, one of the factors attracting investors of this business is ROE when this index has excelled at 30-40% in the past 5 years.
4. Profit margin
Buffett assesses the profitability of a business not only depending on whether the profit margin is high or low, but also on whether the increase in that profit rate is stable and sustainable. This profit margin is calculated by dividing net profit by net sales.
To understand the health of a business, Buffett often looks at profit margins for at least 5 years. A high profit margin shows that the company is doing well in business, but an increased profit margin also shows that a company has an effective executive team, effective management, and good control of costs.
Compared with Vinamilk, the gross profit margin in 2021 is 43.14% – high compared to the general market but decreasing when compared to the 5-year period. However, investors should also note that 2021 will see the price of dairy ingredients increase to an all-time high (up 35% compared to the high of the same period). Meanwhile, some experts still highly appreciate this business thanks to its quite effective management of input costs when the gross margin has decreased at a slower rate than the price increase of input milk materials.
5. Recognized leadership and management skills
When Buffett invests, he believes he is also investing in the company's own management team.
Maybe not many investors have the patience to learn the management team of a public company, however, it is really important for a long-term investment strategy. Before investing, ask yourself, do leaders openly admit mistakes? Is management committed to delivering long-term shareholder value rather than short-term crowd-pleasing?
Returning to Vinamilk, the company's management and leadership team includes experienced and highly qualified personnel who have a long-term commitment to the business and are led by CEO Mai Kieu Lien. In addition to the success in production business, Vinamilk is also an enterprise that is always recognized for its transparency and corporate governance aspects from rating agencies, investment funds, industry experts…
In recent times, Vinamilk's stock price and development potential have always been discussed by investors with different opinions. However, it is undeniable that Vinamilk always receives positive reviews when compared with the principles of a transparent, capable enterprise with a solid foundation. As for the decision to invest or not, especially in the period when Vietnam's stock market is experiencing strong corrections like today, investors may still need to find answers by themselves. make decisions for yourself.
Minh An
You are reading the article
Learn to invest according to Warren Buffett, test quickly with VNM . stocks

at
Blogtuan.info
– Source:
infonet.vietnamnet.vn
– Read the original article
here