Giới trẻ
MC is excited with the couple who kissed first and pressed the back button
In episode 794 of the show You want to date?female freelance painter Le Thai Duyen (30 years old), now living and working in Ho Chi Minh City has made MC Quyen Linh, Ngoc Lan and all studio audiences excited because of her rare daring.
Right from the moment she appeared, Thai Duyen was very confident, talkative, and cheerful, just like she describes herself – an optimistic, positive person.
However, Thai Duyen surprised the 2 MCs when there was no love story. "I want to take the time to understand myself first, see what I want, know what my 'gout' is, and then give my feelings to others."
Self-evaluating herself, Thai Duyen believes that her advantage is being emotional, caring, worried about her family, thinking positively and optimistically. But the downside is often "stretched", trying to hide his true feelings.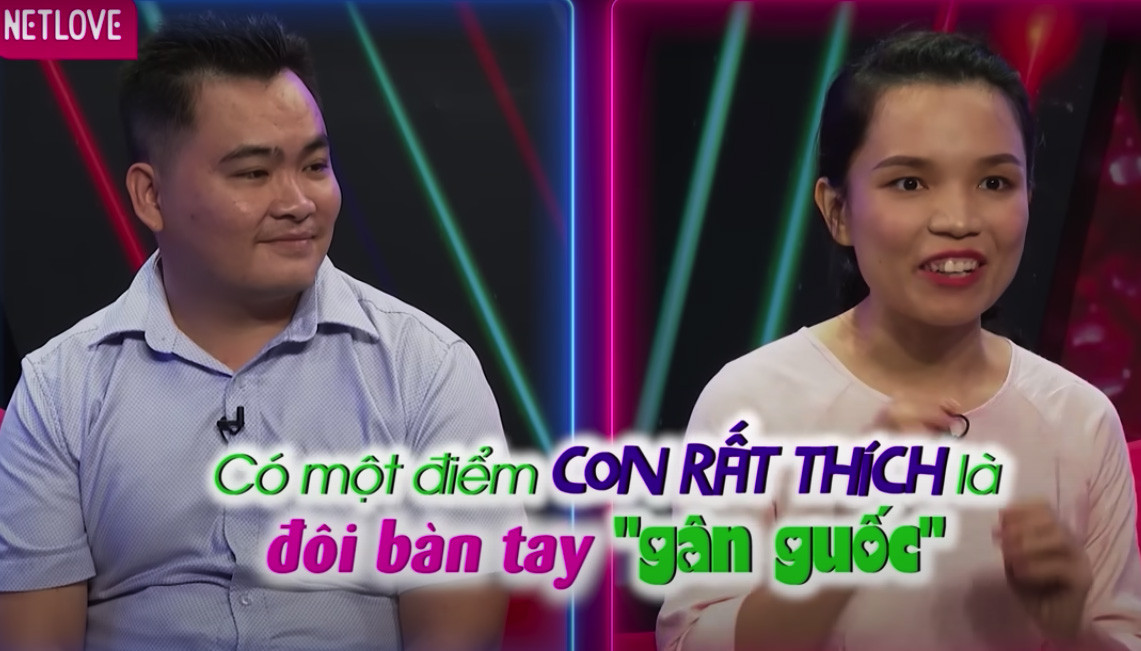 Her ideal type of man is caring, caring for her family, thinking maturely, positively, understanding herself, if she has sinewy hands, the better.
When she turned to look at the guy on the other side, Ngoc Lan was apprehensive about this request. But immediately, Thai Duyen changed her standard to "it's okay to be chubby".
She has only one very legitimate request, which is to say no to patriarchal men. Thai Duyen also shared that she can get married as soon as she meets the right person.
After listening to the "girl" share, the guy Nguyen Ngoc Phuong Lai confidently asserted that "can meet 80% of the requirements", especially taking care of and taking care of his family.
Phuong Lai currently lives and works in Dong Nai. Before, he worked as a wedding photographer, very busy but now he only works on weekends. In addition, he also works as a real estate broker.
Phuong Lai considers herself energetic, enthusiastic, but a bit messy. The guy looks shy and gentle but has been through 3 loves. He likes the type of girlfriend who is gentle, cheerful, tolerant, knows how to respect above and below.
When the fence was opened to talk directly, the couple showed more excitement and enthusiasm for each other. Both expressed their desire to learn more about each other.
Phuong Lai thanked the program for choosing a very suitable person for him. Meanwhile, Thai Duyen suggested to MC: "Uncle Quyen Linh, I feel like the distance is too far. You're so cute that I want to run over and hug you." The bold proposal of the girl who had never held a man's hand made the two MCs excitedly co-operate.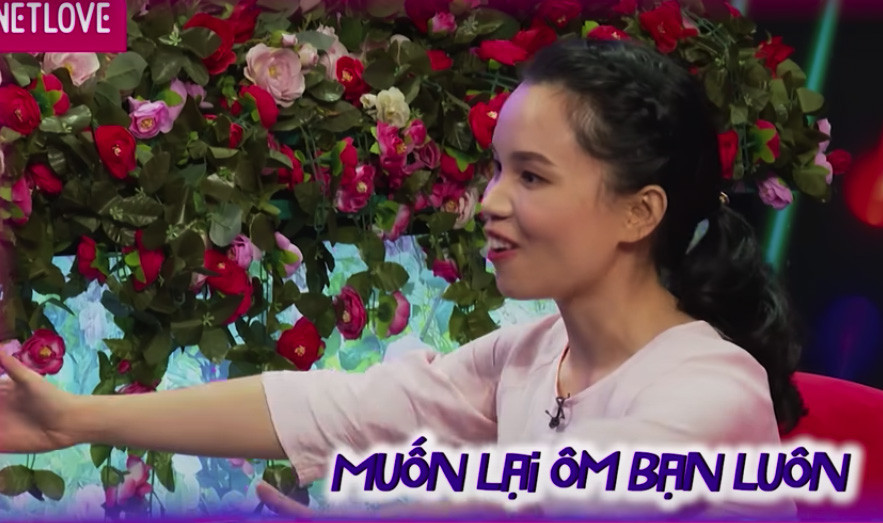 Meanwhile, Phuong Lai could not hide her emotions, excitement and actively "attacked": "I see you are very fresh, just like Lan said. Being in the city is too convenient for me. You just need to get in the car to come to me."
After holding hands and giving each other a hug, Phuong Lai also gently asked for a kiss on Thai Duyen's cheek as if she agreed to go on a date. Because the couple is so perfect, both MC Quyen Linh and Ngoc Lan decided to break the rules for both of them to kiss first, press the button later. He also impatiently discussed marriage and childbirth, making both families extremely satisfied.
Witnessing the happy ending of her brother, her sister sitting below the row of relatives also shed tears: "I don't know what to say other than to wish you happiness and a wife who loves you so much".
The aunt on her husband's side also took advantage of "advertising" about the gentle, cute brother and reminded him that he was "on duty to bring our sister-in-law back to us".
Although she hasn't pressed the button yet, Thai Duyen solemnly promised the groom's family that, if they get together, she promises to always be the woman of the family, to make her boyfriend and herself have a happy life. .
That moment the whole stage You want to date? like bursting in the happiness of the couple and family.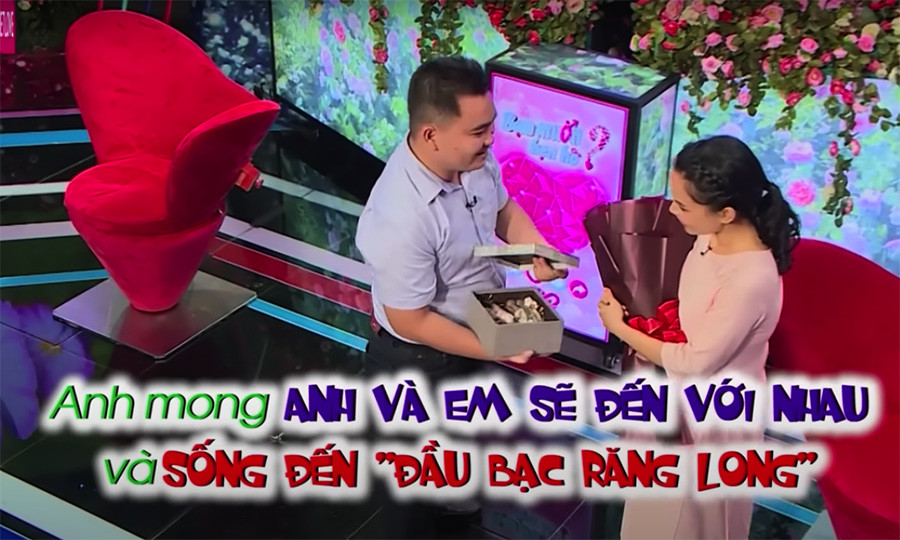 Dang Duong
You are reading the article
MC is excited with the couple who kissed first and pressed the back button

at
Blogtuan.info
– Source:
vietnamnet.vn
– Read the original article
here