Sức Khỏe
The simplest 7-day Eat Clean menu for weight loss in 2022
1. What is Eat Clean?
Eat Clean mode – Eating clean has nothing to do with whether the food is clean or dirty. This regimen involves choosing foods that are minimally processed, providing maximum nutritional benefits. Applicant will eat dishes as close to the natural state as possible.
In addition, the ingredients are grown/raised according to the trend of environmental protection as part of the concept of "clean eating".
However, when applying the above regimen, try to focus on what is practical and easy to do, and avoid putting pressure on yourself.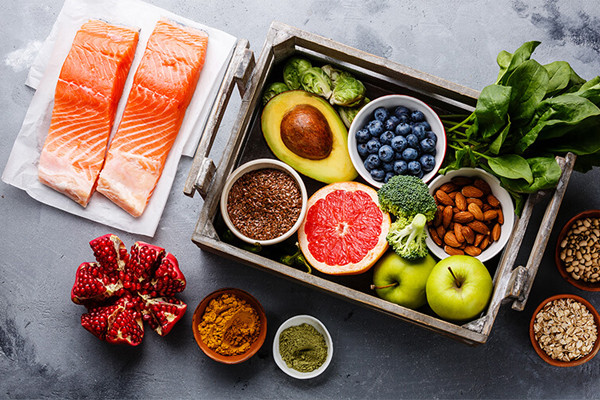 2. Is Eat Clean good?
The main reason to do Eat Clean is the benefits health from consuming nutrient-rich, unprocessed foods.
Eat Clean nourishes your body with healthy and nutritious foods. Clean foods provide ample amounts of vitamins and minerals, high-quality protein and healthy fats, improve heart and brain health, support weight control, build a stronger immune system, and boost energy levels . Plus, food in its natural state has more flavor.
3. Principles of the Eat Clean diet
Eat Clean food options
– Fresh fruit: Apple, banana, grape, orange, strawberry, avocado, 100% fruit juice
Vegetables: Broccoli, cabbage, carrots, cauliflower, corn, green beans, lettuce, mushrooms, onions, peppers, sweet potatoes, tomatoes
– Lean meat/protein: Dried beans, free-range eggs, fish, free-range chicken, unsalted nuts
– Whole grain foods like oats, brown rice, whole wheat pasta
– Dairy products: Cheese, plain yogurt, unsweetened milk
– Please drink tea and coffee without sugar, filtered water. Consider making the dish at home with less sugar or with honey.
Principles of eating Eat Clean
More Whole Foods: The basic rule is to increase your intake of the least processed foods like fruits, vegetables, lean proteins, whole grains, and healthy fats. Limit processed, canned, and sweet foods.
– Eat to nourish: Regular, balanced, nutritious meals, do not eat too hastily. Eat at home more often and cook in healthy ways. When you eat out, choose wisely.
More plant-based foods: Consume more plant-based proteins, such as beans, and high-protein whole grains like barley and buckwheat.
Healthy lifestyle: Get plenty of physical activity during the day, get enough sleep at night, and manage stress. Connect with the people you like – talk, eat together, go for a walk, have fun.
Eat six small meals a day, having breakfast within an hour of waking up.
Drink 2 to 3 liters of water per day.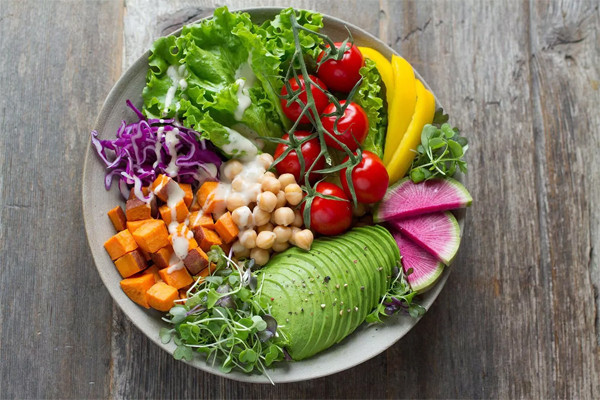 4. Eat Clean menu for 7 days simple weight loss
Day 1
Breakfast: Greek yogurt mixed with raspberries, chopped walnuts
Lunch: White bean and vegetable salad
Snack: Red apple slices with peanut butter
Dinner: Grilled salmon with asparagus (or other veggies)
Day 2
Breakfast: Smoothie with banana, almonds
Lunch: Green bean, tomato salad
Snacks: Dry roasted almonds
Dinner: Slow-cooked beef and stewed vegetables
Day 3
Breakfast: Low-fat sponge cake
Lunch: Tuna salad sandwich with wholemeal bread
Snack: Sliced ​​apple with peanut butter
Dinner: Grilled tilapia with brown rice and broccoli
4th
Breakfast: Whole wheat pancakes with strawberries
Lunch: Grilled Chicken Bread
Snacks: Nuts
Dinner: Roast pork tenderloin with stir-fried vegetables
Day 5
Breakfast: Spinach, peanut butter and banana smoothie
Lunch: Greek Salad (tomato, cucumber, cheese, olive oil) with Japanese soybeans
Snacks: Muffins
Dinner: Stewed beef with brown rice and steamed vegetables
6th
Breakfast: Toasted oatmeal with chopped fruit
Lunch: Beetroot salad with turkey
Snacks: Some pears
Dinner: Grilled chicken and green beans
7th
Breakfast – Yogurt, fresh cream mixed with blueberries, almonds
Lunch – Tuna, whole grain bread
Dinner – Spicy Shrimp Spaghetti (or other seafood).
An Yen (According to Healthline, MayoClinic, Betterme)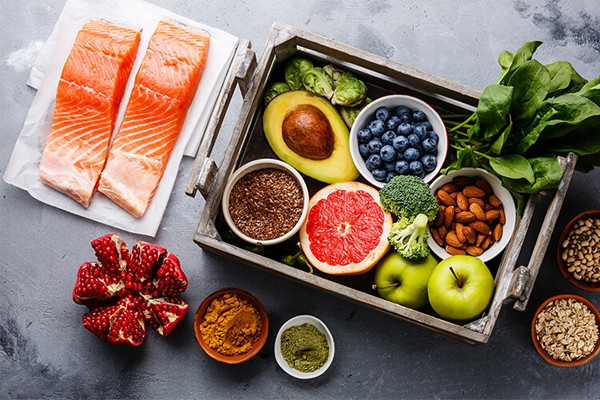 Weight loss menu in 7 days
There are many ways to lose weight, but choose for yourself a slow but steady method and apply it consistently.
You are reading the article
The simplest 7-day Eat Clean menu for weight loss in 2022

at
Blogtuan.info
– Source:
vietnamnet.vn
– Read the original article
here