But thank goodness, the day when the single day came back, printing the bill was never so easy. Whether you are a novice or an expert in selling online on an e-commerce platform, you must immediately try the following unearthed secret of making goods go to the warehouse!
The first half step: Study – learn more – study forever
They have already taught: If you want to know, you must ask, if you want to be good, you must study. Especially when I was young, why did I rush to accept the situation and just say "I don't know", right?
Once you have entered the business battle, learning is never enough. Learn business knowledge from books to support experts of e-commerce platforms. Learn from the successes and failures of those who came before. From there, cultivating bravery when facing challenges in the game of getting rich is not difficult but never easy in the e-commerce environment.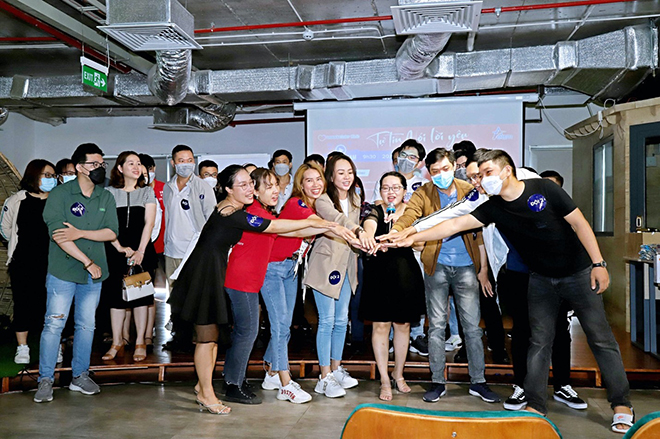 Lazada always creates conditions for sellers to connect and learn from each other
Understanding that, since 2016, Lazada was established Lazada Academywith a strong team of 13 instructors, and built seller community on multi-platform with the desire to build a place for sellers to learn a lot of knowledge and practical experience. With many forms of organizing courses to share with class instructors, it is easy for sellers to understand the sales management system from A to Z, and at the same time develop business with Lazada to conquer. get the position of "sales tycoon". Currently, the Lazada Seller Community on Facebook has more than 49,000 members and Lazada Academy has deployed more than 50 livestreams and recorded more than 45,000 students who are stall owners participating in monthly courses. .

Learning business on the e-commerce platform has never been so easy
The remaining half step: Learning must practice
Studying hard is good, but don't be fooled by passive learning! Sellers, let's talk, communicate, chat every day with the support team on e-commerce platforms, with other sellers, with the shipper to pick up goods, with interested customers or purchased your product.
By listening and communicating with these people, you will gain more information about receiving your thoughts: know how to talk to the floor's team to receive timely support, know more experience Real-life experience from other veteran sellers, building a relationship with the shipper to make the delivery of goods smoother, and especially understanding customers more and more to improve product quality and customer satisfaction. service. From there, the errors are overcome, the opportunities are seen to seize and result in revenue breakthrough.
How does Lazada help you with the remaining 999 steps?
If the road to success is 1000 steps, just take the first step above by becoming a seller on Lazada, you will immediately receive countless support in the remaining 999 steps from Lazada: easy registration, all free; granted a free Lazada Seller Center account to help manage the store effectively; granted free Lazada Academy account to receive in-depth business and operational knowledge training..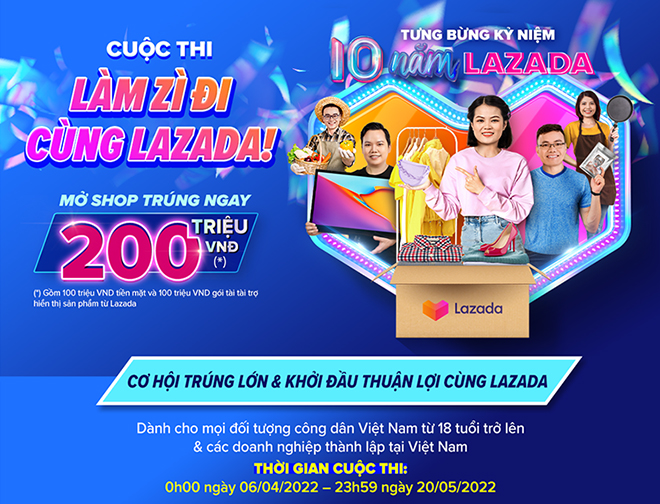 Especially, from 0:00 on April 6, 2022 to 11:59 PM on May 20, 2022, new sellers who register their business on Lazada will have the opportunity to own 200 million when participating in the contest "Make a gift with you" Lazada", which includes 100 million cash and 100 million product display sponsorship packages from Lazada.
Earning 200 million with Lazada has never been simpler with 3 super easy steps: Create an account – Build a booth – Count money instantly.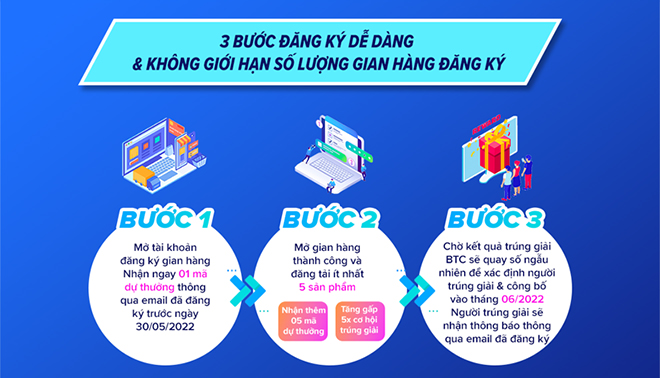 3 simple steps to participate in the program "Make zest with Lazada"
The program is within the framework of the campaign "10 years Always Easy – opens up many opportunities". This is an opportunity for Lazada to both express gratitude to Lazada to millions of sellers doing business on the floor over the past time, and inspire business enthusiasts who want to embark on the e-commerce path. In addition, the program also contributes to promoting the digital transformation of traditional businesses to take place easily and effectively.
Open the store now here for a chance to win 200 million and start building a brilliant online business with Lazada!
You are reading the article
Your 1 step, 999 steps to Lazada

at
Blogtuan.info
– Source:
Eva.vn
– Read the original article
here