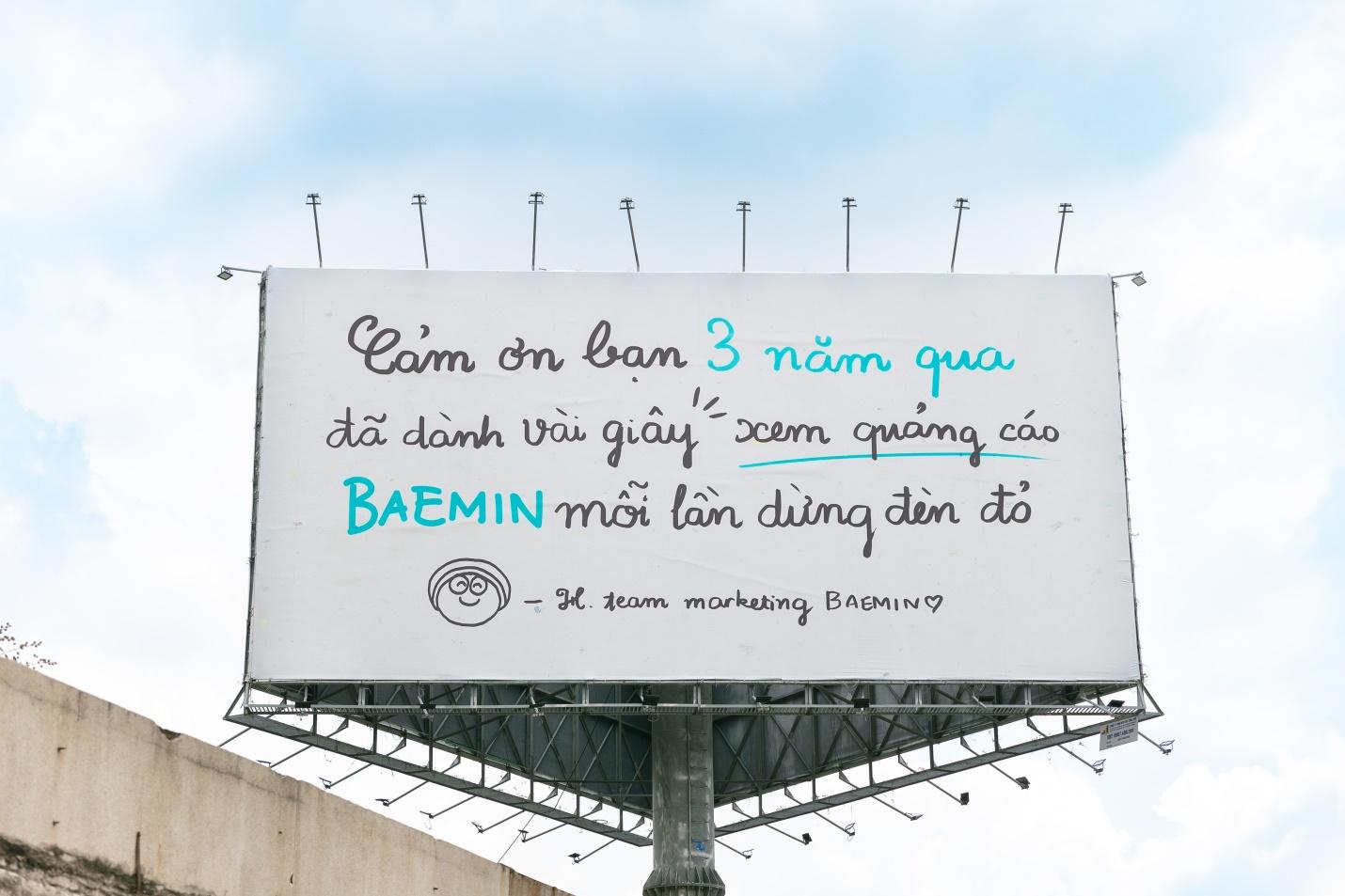 Billboard BAEMIN thanks at the intersection of Bay Hien, HCMC
On the hot summer afternoon of May, moving little by little in the stream of cars at the famous Bay Hien intersection turning off the road in Tan Binh, Ho Chi Minh City, many people suddenly felt "happy" when looking up at the big billboard. big right at the intersection.
Confession in simple handwritten font: "Thank you for the past 3 years for spending a few seconds watching ads every time the red light stops – BAEMIN marketing team".
Being crammed to want to "stop breathing", reading these lines, I say "disturbed". In the past, stopping at a red light and then looking at the billboard as a natural reflex is not a big deal.
However, BAEMIN sincerely thanked, seeing how much the mint green team appreciates each customer's small contribution.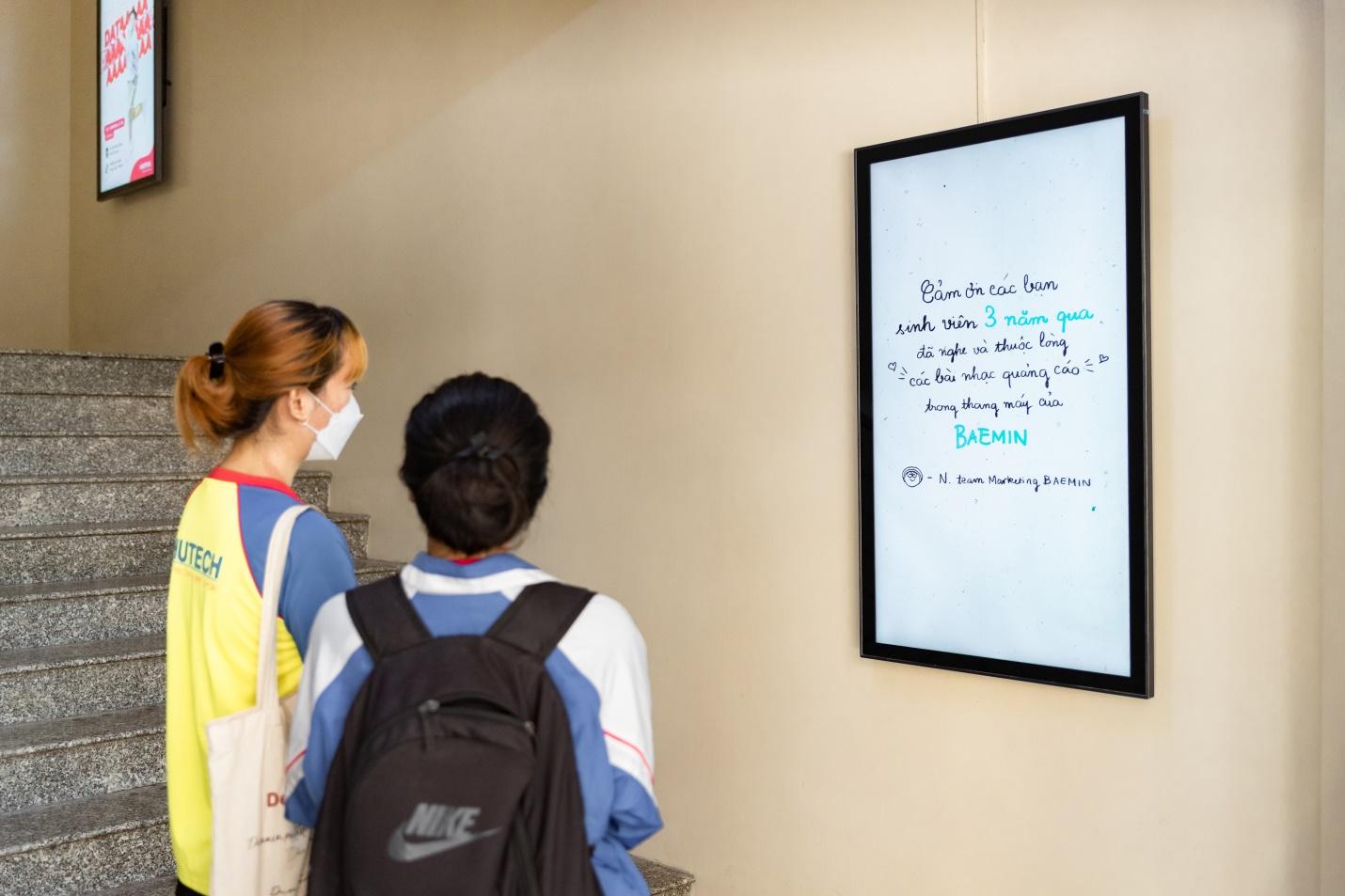 BAEMIN would like to thank the students who have accompanied the company
BAEMIN's thanks are not only on the billboard. On her 3rd birthday, BAEMIN thanks users everywhere, from social networks, newspapers, music apps to LCD screens at schools, buildings… Each message is a "straight" expression. , "real" of BAEMIN for customers.
For example, on the campus of HUTECH University, BAEMIN thanked very "straightly" but also extremely sincerely. "Thank you to the students who listened to and memorized the songs of BAEMIN – BAEMIN marketing team".
A few seconds of taking the elevator, watching ads on the LCD screen, is not a big deal, but BAEMIN considers this as a valuable act of customers that should be recognized. Thank you is both cute and heartwarming.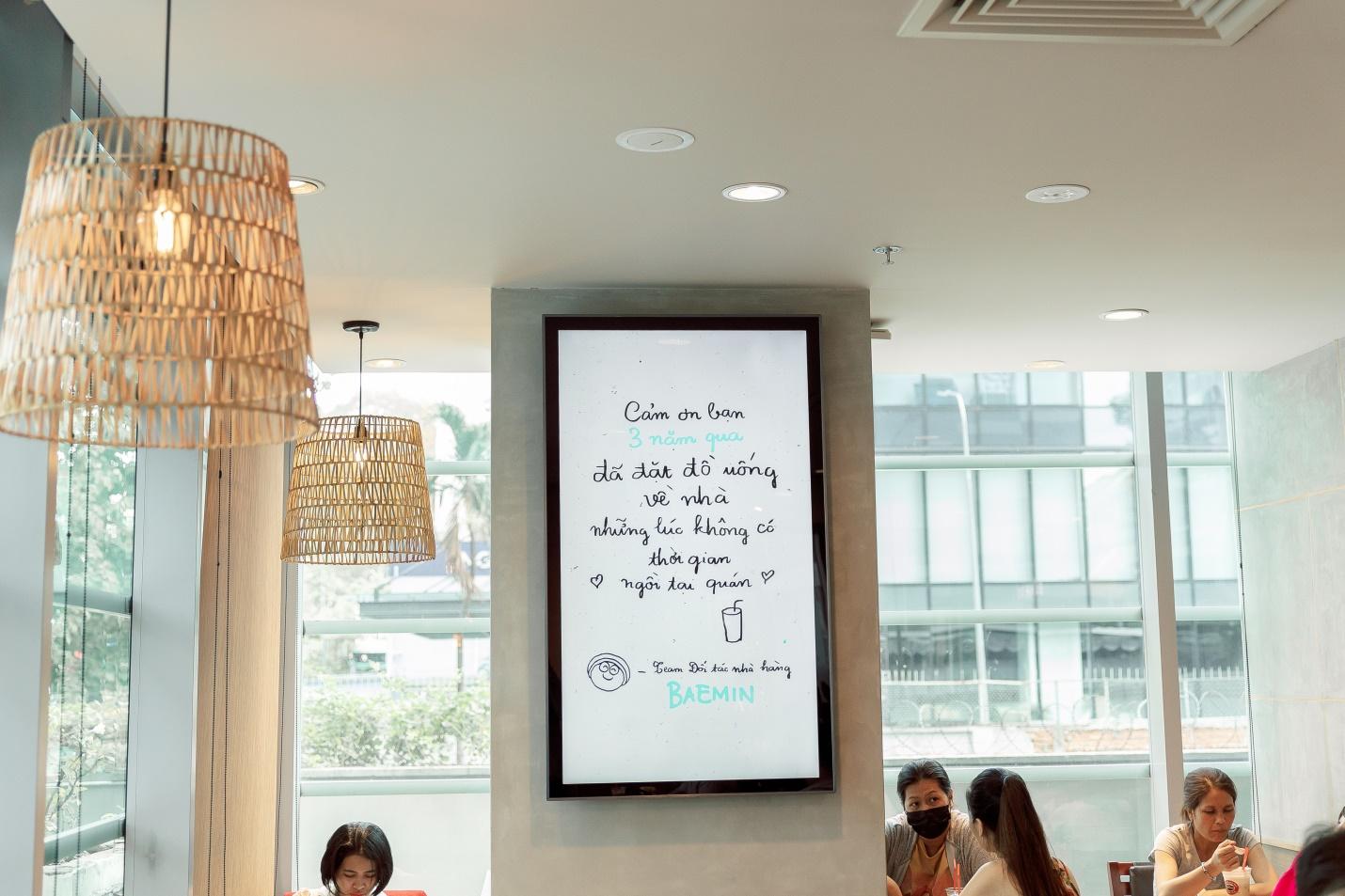 BAEMIN's thanks in Highlands coffee
Or in the coffee shop, BAEMIN also wrote the lines of gratitude: "Thank you for the past 3 years for ordering drinks home when you don't have time to sit at the shop – BAEMIN customer partner team".
On LCDs in office buildings is the line: "Thank you for the past 3 years for running down to receive food from driver BAEMIN – team rider BAEMIN during the past 3 years."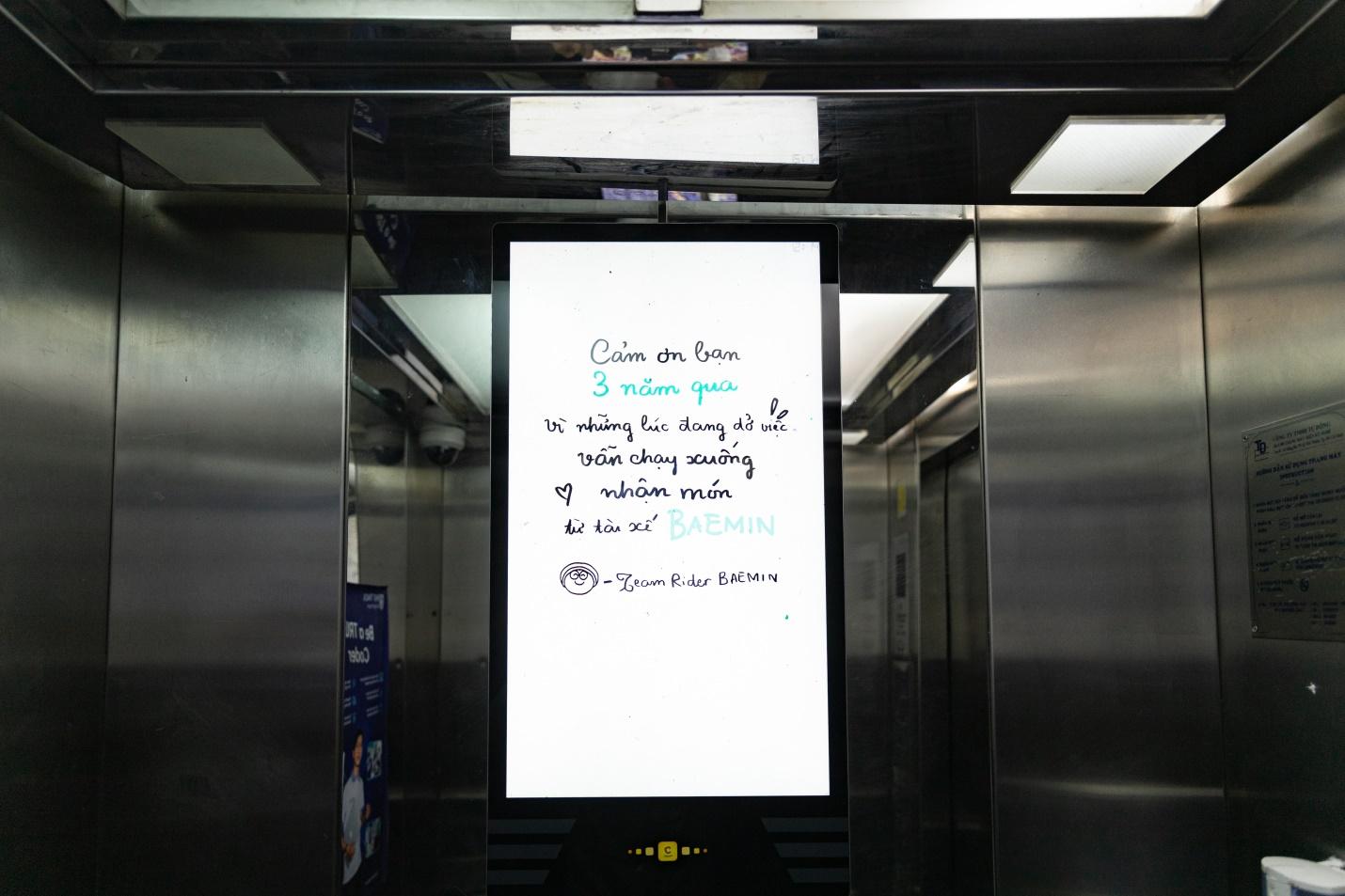 BAEMIN's sincerity once again made the online community talk and admire. Many people did not hesitate to share these "straight" and "true" thanks, seeing it as a "golden goal" in the hearts of BAEMIN's fans. Each customer feels like they are cared for and cherished by BAEMIN from the smallest things.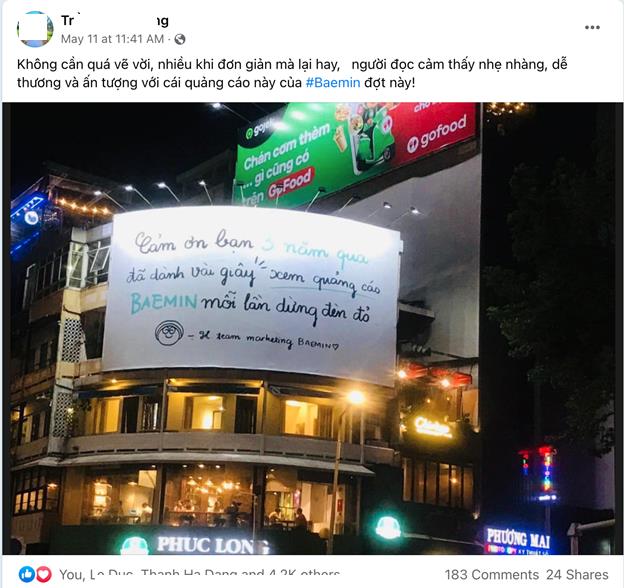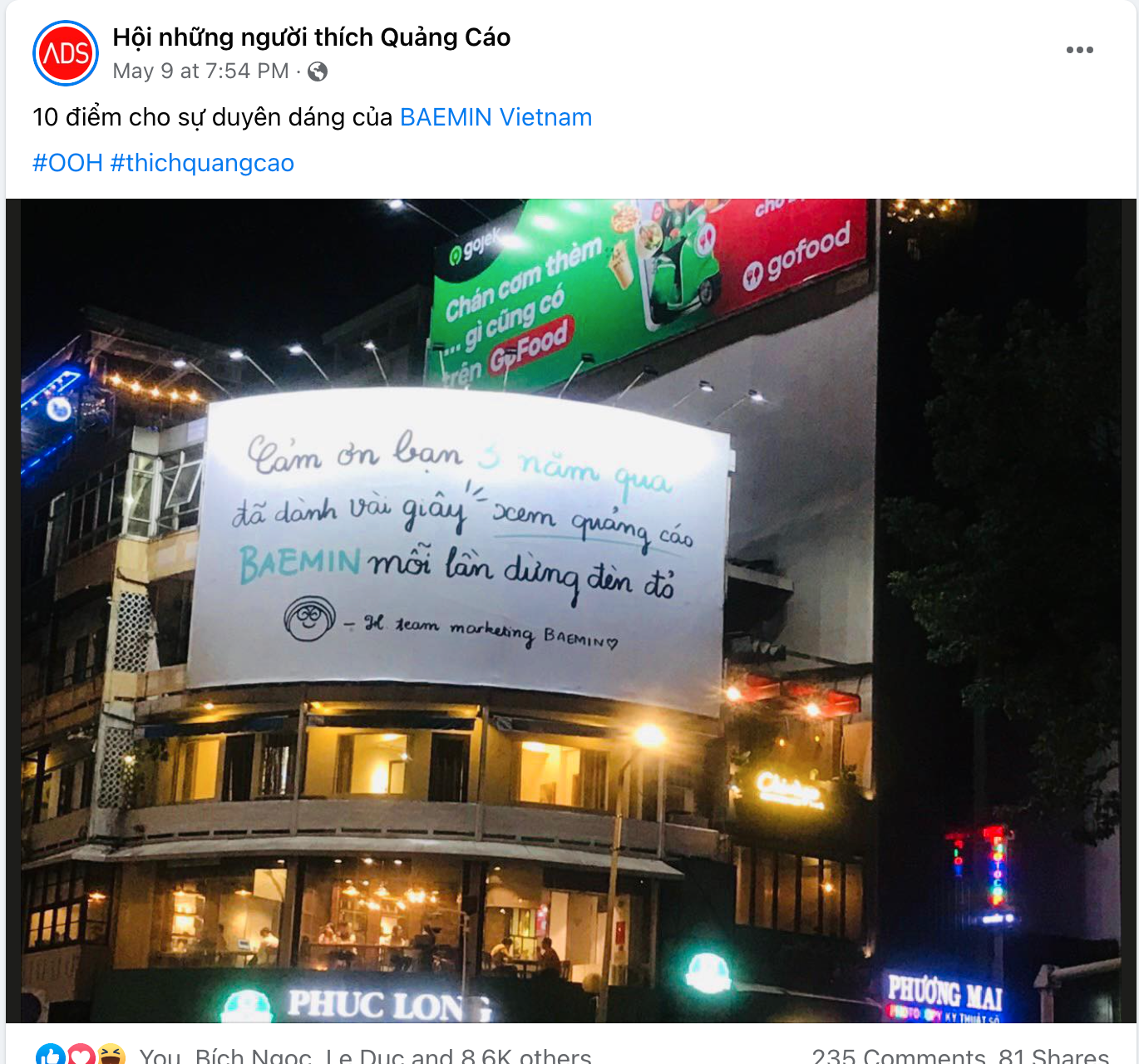 It can be said that the creativity in BAEMIN's personality marketing strategies has contributed to the company's rapid growth during the past 3 years. Eye-catching mint green shirt, youthful, full of life, friendly is now "viral" all over the country.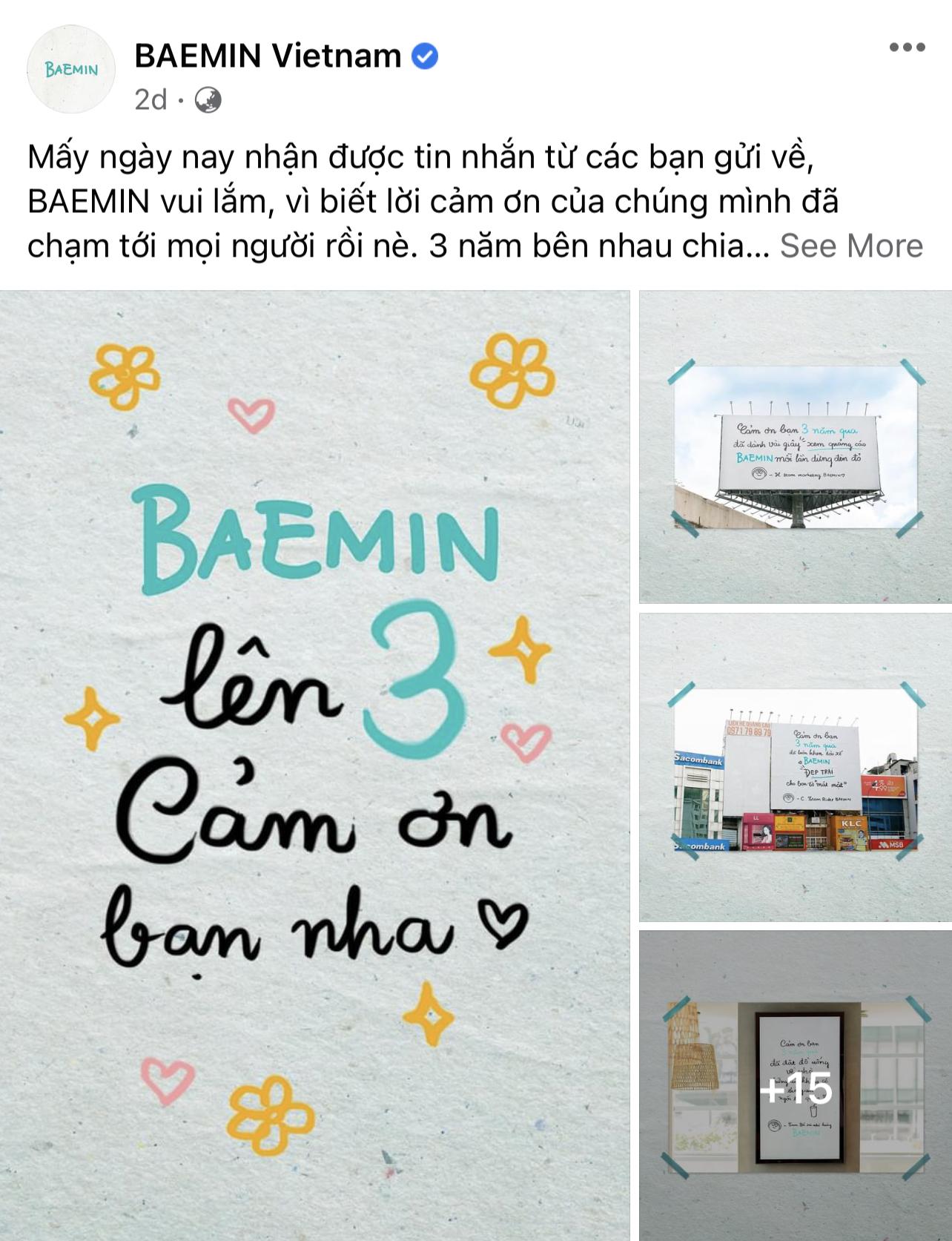 In Vietnam, BAEMIN has created a humorous "visual" image – an extremely cute "fat cat", acting as a "food reviewer" introducing countless delicious dishes and attractive offers to customers. food-loving soul…
BAEMIN's marketing team has "magnified" seemingly familiar ideas into lively and close messages, bringing excitement to viewers and listeners like "BAEMIN is hot and crispy! ", "Love is to say – hunger is to eat"…
Or listen to sentences like "Hoan Kiem, I know it well, I still deliver it in the alley", "Tan Binh is your house, you have to order it", "Go Vap I know it by heart, I agree with you", "I live in District 3, I just walked out and I delivered"… who wouldn't be offended!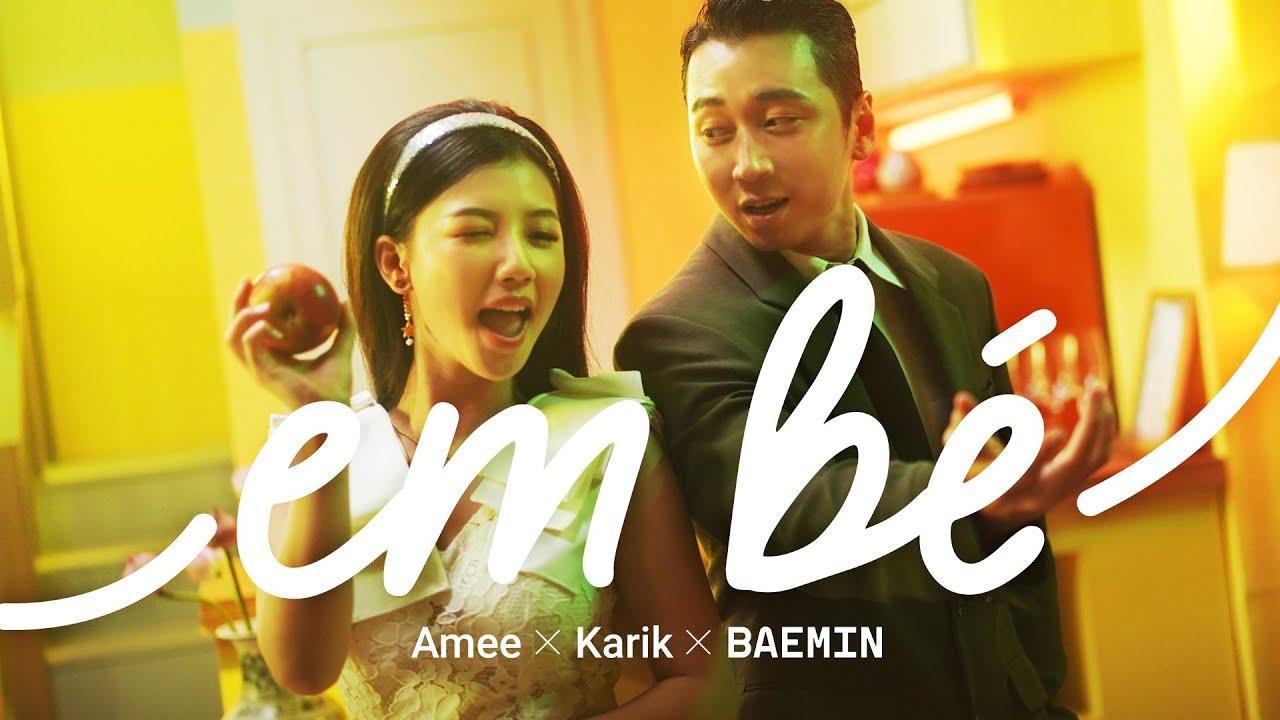 Super cool "Baby" MV with a meaningful message from BAEMIN
Along with that are super quality communication campaigns from North to South such as "Choose a restaurant like choosing a lover", "Delicious restaurant in my district"…
Trending "Baby" from AMEE and Karik's MV of the same name has created a fever on social networks, leading to many humorous content variations. BAEMIN has pioneered the trend of healthy eating and health care, so that women are always "Babies" – young in appearance and soul – in the eyes of the people they love.
The 3rd stage has passed, BAEMIN brings its own colors of "mint green". There is a harmonious combination of Korean identity with Vietnamese characteristics and skillfully grasping the "gut" of young customers.
Entering a new age, BAEMIN is expected to continue to make Vietnamese foodies more and more restless with a series of "unique" marketing campaigns, so that they can not only enjoy delicious dishes but also enjoy delicious food. be happy, be refreshed both mentally.
https://kenh14.vn/baemin-va-loi-cam-on-an-tuong-thang-va-that-20220518123803239.chn
You are reading the article
BAEMIN and "straight" and "real" impressions of thanks

at
Blogtuan.info
– Source:
Kenh14.Vn
– Read the original article
here