Đời sống
"By the end of the year, it is unlikely that the target of the vocational retraining project will have been completed"
Many businesses do not know information about vocational training support
This morning (May 18), the General Department of Vocational Education (VET), Vietnam Social Security (SI), Vietnam Association of Small and Medium Enterprises (Vinasme) and USAID held a seminar to promote support vocational training for enterprises and employees according to Resolution 68 government.
Speaking at the opening session, Mr. Nguyen Van Than – Chairman of the Association of Small and Medium Enterprises (SMEs) said that Vietnam is entering a recovery period, the economic growth of 5.03% is a signal. happy but this level is still lower than expected.
The Covid-19 epidemic has adversely affected production and business activities and life, causing 16.9 million workers to be negatively impacted. In which, nearly 1 million people lost their jobs, 5.1 million people had to temporarily stop working, 13.7 million workers lost their income.
The epidemic caused many businesses to lack workers. Statistics from the General Statistics Office in the first quarter of 2022 show that, deficiency rate is 2-3%. Also according to this unit's report, currently 75% of laborers in the country are unskilled and unqualified. This adversely affects production activities to increase business productivity and development opportunities of enterprises.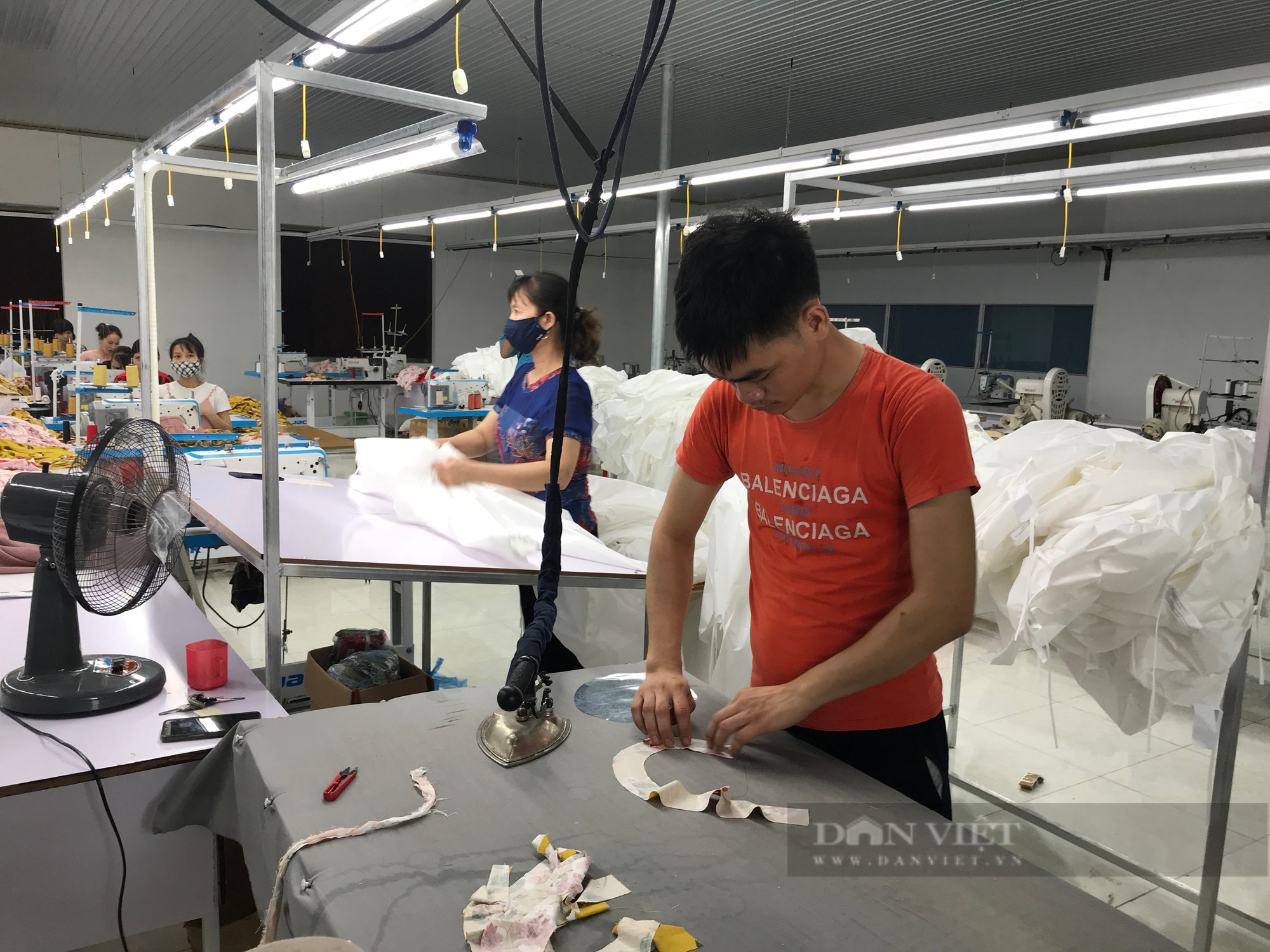 Although, in 2021, the Government has a specific policy to support businesses and employees to issue a package to support vocational retraining for workers, however, many businesses have not yet grasped the information and actual effectiveness. currently low.
"Many businesses do not understand enough, do not understand correctly about the policy, unintentionally losing development opportunities, causing disadvantages to employees," Mr. Than said.
Mr. Truong Anh Dung – Director General of the General Department of Vocational Education once again highlighting the damage caused by Covid-19. The epidemic has had dual effects, both reducing economic and social activities.
In that context, we face many challenges, one of which is a serious shortage of labor. For example, in the tourism industry, up to 80% of employees quit their jobs.
"Many businesses even have to borrow labor to organize production. However, the most serious shortage is still the shortage of labor skills, which has a negative impact on production activities," said Mr. Dung. speak.
Realizing this, the Government issued Resolution 68Decision 23 which sets out the goal of using the Unemployment Insurance fund to re-train workers.
Enterprises must meet the following 4 conditions to receive vocational training support:
One is to pay unemployment insurance premiums for employees participating in social insurance for full 12 months or more up to the time of support; The second condition is to change the structure and technology according to the provisions of Article 42 of the Labor Code; the third has the revenue of the adjacent before the time of requesting for support to reduce 10% or more compared to the same period in 2019 or 2020; The fourth condition has a plan to coordinate with the TVET institute on training plans and programs. skills to maintain jobs for workers.
If approved, the maximum support level is 1.5 million VND/person/month, maximum support 6 months. Thus, a maximum of one employee will be supported up to 9 million VND/person, which supports most of the funding for businesses.
Despite the humane and positive policies, many SMEs as well as employees do not yet know the information. Have a business information, but not enough conditions to deploy.
Vocational training results have not been as expected, why?
A report from the General Department of Vocational Education (MOLISA) shows that, as of May 2022, according to reports from localities, there are over 200 enterprises requesting support and requesting guidance on implementation procedures. show policy training support to maintain jobs for workers. In which, 60 units have submitted applications to support training and job maintenance for over 30,000 employees.
The Departments of Labour, Invalids and Social Affairs of 14 provinces and cities have appraised and approved 36 units, supported training to maintain jobs for nearly 9,000 workers, and funded over 54 billion VND. This number is too small compared to the target expectation of the project to spend up to 4,500 billion to re-train workers.
The reason the implementation is still slow is because the project faces many difficulties and challenges both subjectively and objectively.
Mr. Nguyen Viet Ha – Long Bien Vocational College (According to Garment 10 Company) said that the current difficulty is that enterprises still have to operate in production and business activities, so if training, it is necessary to develop appropriate training programs. , flexible.
The representative of the leadership of Hanoi College of Industry also said that it is necessary to shorten the time for implementation and procedures.
"In fact, the process of making documents for approval takes too long do not need approved, when approved, the enterprise was too busy to train," he said.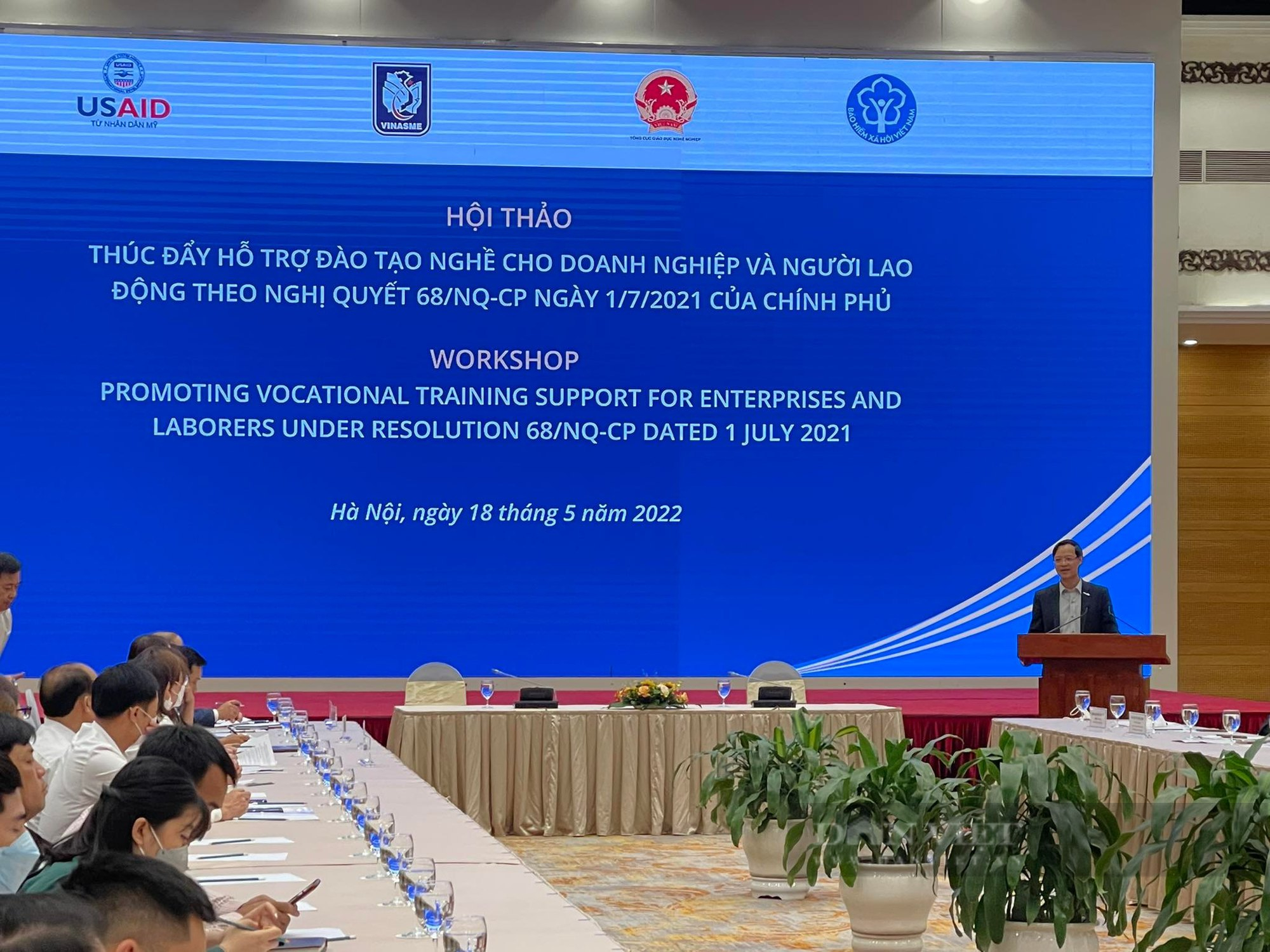 Mr. Nguyen Van Than also acknowledged the fact that it is difficult for small and medium-sized enterprises to demonstrate a decrease in revenue or a change in production technology. Because it's small and has low financial resources, it's difficult money to technology change.
"That's not to mention the fact that many businesses are afraid of responsibility, afraid to 'eat from the prison and carry the whole thing', the benefits are not seen but they are troublesome. To tell the truth, this is the state's support money just spent. Wrong 1 dong is going to jail, businesses are very shy", Mr. Than emphasized.
Many businesses also believe that the policy is humane, but the implementation time is short, the conditions are many, and the paperwork is also complicated.
"Time needs to be long, this short is a puzzle for labor. The Ministry of Finance also gives us money to invite businesses and officials to come and learn to transform and update new science and technology that people need to learn. We don't even go to school because it's not urgent. Therefore, there must be a new way of doing things, otherwise the vocational retraining project will not be achieved by the end of the year," added Mr. Than.
You are reading the article
"By the end of the year, it is unlikely that the target of the vocational retraining project will have been completed"

at
Blogtuan.info
– Source:
danviet.vn
– Read the original article
here