Life Style
Yêu
Charming from the brick kiln, "Chi Pheo, Thi No" in real life from two empty hands built a fortune
The love story of Uncle Huynh Van Muoi (62 years old, Binh Hung Hoa B, Binh Tan, HCMC) and Ms. Nguyen Thi Sang (60 years old, home name is Kim Loan) was recognized as "Chi" by the insider. Pheo, Thi No" in real life. The aunt and uncle knew each other and became charming from the brick kiln.
Up to now, Uncle Muoi and Ms. Sang have been together for nearly 39 years. They have 3 children (2 girls, 1 boy). Together they have gone through many hardships and challenges and until now they have a full and happy life.
A love story in a brick kiln
Talking about the couple's love story, Uncle Muoi said that they were both originally from Ngu Hanh Son, Da Nang. In 1981, when Uncle Muoi was an 11th grader, Ms. Sang worked at a brick cooperative. Through the introduction of two grandchildren, Uncle Muoi mon flirted with the girl in the brick kiln.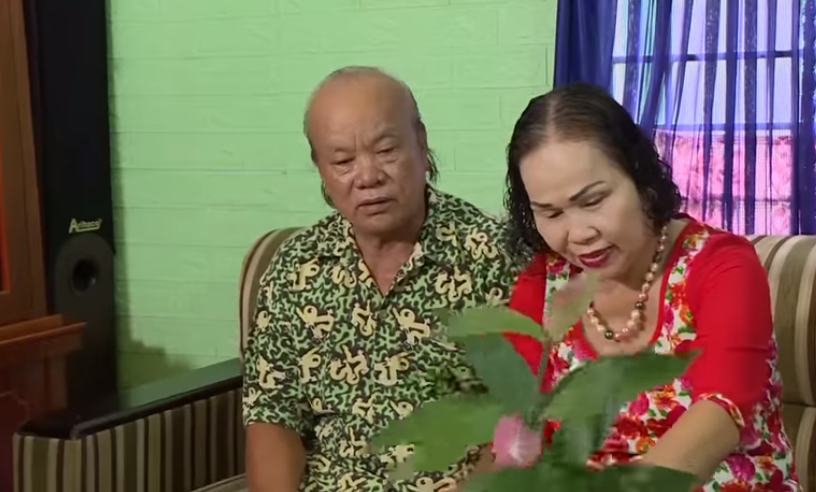 Mr. Huynh Van Muoi and Ms. Nguyen Thi Sang.
"The two grandchildren said that there is this girl here, very beautiful, you should try it. I told you what to do so beautiful. Did you miss school on Sunday?" After that, Uncle Muoi went to work in the lime kiln next to Ms. Sang's brick kiln. From time to time, I would turn to peek at this girl, and the children would compliment her.
Uncle Huynh Muoi said: "Sneak peek to see a small figure, wearing a cowhide jacket. Work is also agile. It was so beautiful and cute that it was exactly as described by the two grandchildren, so I asked her to ask her what she thought. After a few days, she also liked it and accepted to date."
At that time, Ms. Sang was in her twenties, but due to her large family, it was quite difficult. As the 7th child in the family with 12 siblings, from a young age, she had to work to help her parents raise the children. She planted rice, planted potatoes, and then went to the brick kiln to work.
Every free Sunday, Uncle Muoi and Ms. Sang spend time dating. At that time, Ms. Sang was also a beautiful girl in Dua hamlet. Although many other young men came to the house to offer to flirt, Ms. Sang had feelings for a young man named Muoi, so they refused. Seeing many girlfriends pursuing, "getting married must marry immediately", Uncle Muoi quickly asked to go to the girl's house for a wedding.
The wedding took place 3 years ago, the aunt and uncle just got married. The wedding ceremony in the subsidy period was also very interesting. Uncle Muoi said that to make a banquet, he had to borrow a chair from the beginning of the village to the end of the village. Going to pick up the bride is also walking. The groom's family gives the bride 1 gold thread.
At first, because life in the Central region was not very favorable, the aunt and uncle took each other to the South to make a living. Living in Binh Thanh district (Ho Chi Minh City), Uncle Muoi drives a three-wheeler carrying construction materials. In the young couple's head at that time was determined to work and try to rise.
In 1983, the couple welcomed their first daughter. Ms. Sang shared that her husband is a good, hard-working person, so after only 1 year of working in transporting and selling construction materials at Hang Xanh intersection, she saved money to buy her own house.
At that time, every day he earned 60-70 thousand dong. At home, Ms. Sang takes care of expenses and takes care of the family. "Of husband and wife", thanks to clever calculations, the couple became more and more wealthy, had food to eat. Despite going through difficult times, sometimes had to save money, but the uncle and aunt and uncle were always harmonious and warm. .
After nearly half a century of becoming husband and wife, Uncle Muoi still has a pain in mind that he wants to confided in his knees. He regrets that during his youth, there was a time when he was heartless and too passionate about work, so he was not beside his wife during the time of giving birth.
"I didn't get a break when I worked there. I also stayed, with my sister to help. But now I realize when my wife gave birth, I wasn't around. Even if she has a sister, she's still heartbroken", Uncle Muoi confided. After all, he thanked and expressed his romantic feelings to his dear wife. Seeing that her husband understood and confessed his love to her, Ms. Sang was extremely touched.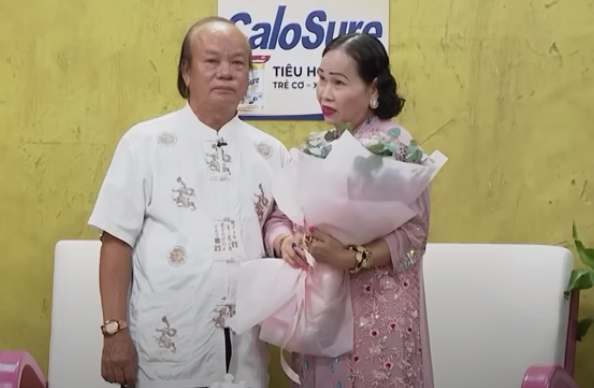 Uncle Muoi did a romantic thing for the first time, giving a surprise flower bouquet to his wife after nearly 40 years of attachment
Young people worked hard, the two aunts and uncles now have their own premises. The first two daughters are also married, have a family, a small nest. The life of "Chi Pheo, Thi No" in real life is now extremely peaceful and leisurely. Every morning, we take care of the trees on the terrace together, sit quietly together and enjoy a cup of tea. In their spare time, they often travel together.
Reference source: One Hundred Years of Love
You are reading the article
Charming from the brick kiln, "Chi Pheo, Thi No" in real life from two empty hands built a fortune

at
Blogtuan.info
– Source:
Afamily.vn
– Read the original article
here