Giải trí
Coma, brain damage caused by drinking alcohol soaked in forest roots-Life Health
After drinking a wine soaked in forest roots to treat bone and joint disease, the man was hospitalized for brain damage and is still in a coma.
The Poison Control Center, Bach Mai Hospital (Hanoi) said that the center is treating a 60-year-old male patient with severe brain damage and is still in a coma.
The patient is Mr. Truong Van D. (60 years old, Nghe An) has a history of drinking for many years. Patients suffering from osteoarthritis pain, go to the forest to dig up the roots of Muon tree (local name) to soak in alcohol to drink, about 50 ml/day.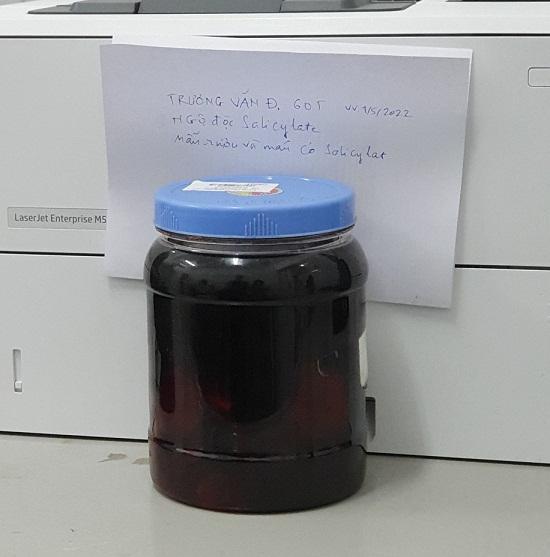 After 10 days of use, the patient showed symptoms of dizziness, lightheadedness, nausea, high blood pressure. Mr. D. was taken to a local hospital by his family for emergency, but his condition worsened, and his limbs twitched for about 30 minutes, so the patient was transferred to a higher level and continued to be taken to Bach Mai Hospital.
Also poisoned by drinking alcohol soaked in forest roots being treated at the Poison Control Center is patient Le Ba T. (50 years old, also in Nghe An). The patient has a history of frequent alcohol consumption, about 500 ml/day. The patient is a seafarer. Before entering the hospital 5 days, the patient also drank alcohol soaked in forest roots as suggested to treat bone and joint disease, about 150 ml/day.
The patient's wife said that after 3 days of drinking wine soaked in roots, Mr. T. was dizzy, had epigastric pain, nausea, but still went to the beach. On board, the patient appeared to have severe abdominal pain, nausea and vomiting, so he was taken to the emergency room.
According to Dr. Nguyen Trung Nguyen, Director of the Poison Control Center (Bach Mai Hospital), said that 2 patients were hospitalized in early May due to poisoning after drinking a type of wine soaked with self-dug roots. from the forest to cure back pain, knee pain.
After taking it for 5 days, the patients all had symptoms of dizziness, nausea, ringing in the ears, shortness of breath, rapid breathing and went to the hospital in a state of severe metabolic acidosis, coma, and brain damage. Testing of alcohol samples brought in by the patient and testing of the patient's blood found that salicylate was derived from the plant's roots.
This is a pain reliever found in many natural plants, can be used to relieve pain, but has certain toxicity if the control is not guaranteed in terms of dosage and administration. Therefore, if we drink alcohol soaked in a "comfortable" way, it is easy to be poisoned.
"Salicylate poisoning can lead to serious health consequences. Patients with dizziness, nausea, ringing in the ears, convulsions, coma, low blood pressure, brain damage and kidney damage, are very susceptible to death "- Doctor Nguyen warned.
You are reading the article
Coma, brain damage caused by drinking alcohol soaked in forest roots-Life Health

at
Blogtuan.info
– Source:
24h.com.vn
– Read the original article
here