Business
Dropped out of Bach Khoa school to start a business, doing multi-disciplinary business from real estate, media to payments
Shark Le Hung Anh – Founder and CEO of BIN Corporation, is the new "shark" of Shark Tank Vietnam season 5, alongside familiar faces like Shark Hung of Cen Group or Shark Phu of Sunhouse. This "shark" from Quang Nam said that he started his business with nothing, having failed many times before successfully building BIN Corporation Group in many countries.
Sharing in the press, Shark Le Hung Anh said that since he was a son of Tam Ky (Quang Nam) coming to Saigon to study, he had cherished the dream of starting a business so that he could take care of himself and help. family. In the second year, when he was a student at Ho Chi Minh City University of Technology, he started his business with projects such as an online teaching system, a computer doctor shop.
"At that time, I realized that studying while starting a business was not as effective as I expected, because I had to pay for my studies, jobs, living expenses, accommodation in Ho Chi Minh City, as well as pursuing my passion. So I decided to stop studying and look for a job to gain real work experience and learn about many different business models."BIN Corporation Group boss recalls.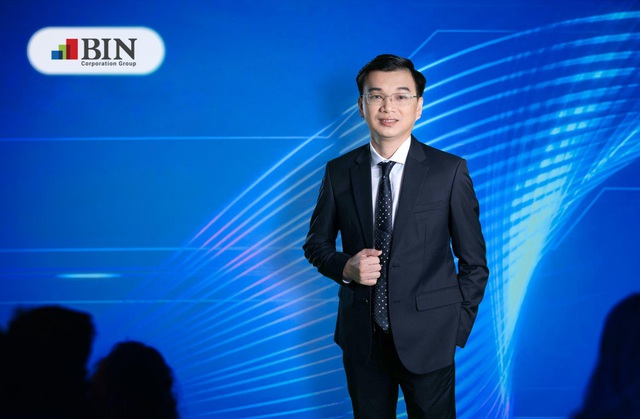 "When I joined Nha Be Garment Company as an IT employee, fortunately, I was guided and guided a lot by my boss and director. Some time later, with the motivation to help my family and friends, To give my parents a better life, as well as a burning passion for entrepreneurship, I boldly founded a company specializing in hosting, business data, ancillary services, supporting travel services with 5 This is also the predecessor company of BIN Corporation Group".
In the process of performing a number of tourist visa support services for guests with foreign companies, he gradually understood the disadvantage of Vietnamese businesses. For example, in international payments, businesses have to bear many unreasonable fees, take a long time, and go through many intermediaries. So he personally went to a number of countries to learn about international payment procedures, transactions and practices.
After "target market" thoroughly understood the process, he decided to set up his own business abroad to solve financial problems that were still entangled in the country at that time. And thanks to that, he quickly resolved his company's international business procedures, even expanding the service to support Vietnamese companies at a reasonable cost. This is also when One IBC – a company specializing in consulting and supporting business establishment in foreign markets, was born.
Taking advantage of the victory, BIN Corporation Group continuously expands into new areas of activity and currently owns 9 member companies, in many different fields such as: One IBC – non-financial consulting for businesses; BIN Media – digital media and advertising; DNBC Financial Group – a global money transfer and payment account service; GIS – consulting, providing tourism and settlement support services; Traveler – a worldwide distribution platform for tours, airline tickets, and hotels; Khai Hung Group specializes in the fields of real estate investment in Vietnam…
By the end of 2021, BIN Group has a force of more than 250 experts and specialists, of which Vietnamese account for more than 2/3. Particularly for 5 offices in the US, Australia, Europe, Hong Kong and Singapore, they must hire local workers. At that time, Shark Le Hung Anh revealed that in the next 2 to 3 years, the group needed to add thousands of Vietnamese employees to meet the speed of developing new products and services.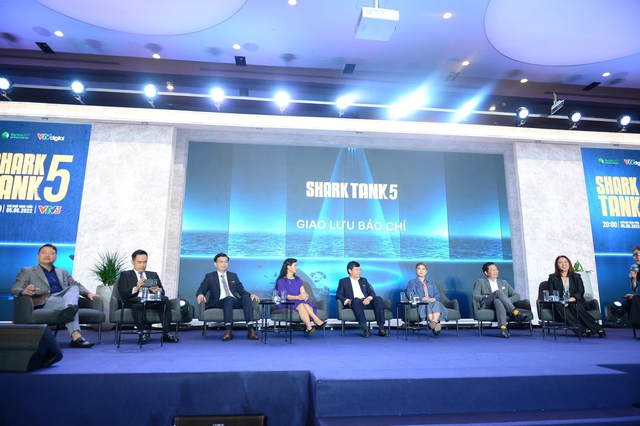 "If you want to export warm clothes, you must experience winter"
According to Mr. Le Hung Anh, the key to success when doing business in the international market is the approach. To provide products and services in a certain country, each startup must understand what customers there need, their culture, habits, typical personality, etc.
"I see many young startups choosing for themselves very potential business fields but ignoring the approach, the success rate is not high. The key is in the approach. If you want to bring a product to the market, the key is in the approach. If you want to serve the UK, French or German market, you must first understand the cultural characteristics, habits and characteristics of the region where you provide products and services. What else is that you have to find out for yourself, spend time going to the place to live, live like a local to experience and you will draw business methods for new markets. If you go to any country with a warm coat, you have to experience the winter there yourself..
Accumulating many lessons from the start-up process, Shark Le Hung Anh said that he brings Shark Tank Season 5 many tips to help Startup see the best about its products and services, help startups go right direction, "slowly but surely", reduce failure rate, increase success rate in the shortest time.
"The important thing that a startup needs is not necessarily money, but knowledge and experience, how to go in the right direction in the fastest time.", Shark Le Hung Anh revealed.
Shark Le Hung Anh also affirmed that he is not too important to unique business ideas because ideas can be copied. Shark wants to focus on people including the founder and the team. Those are individuals who have vision, leadership ability, must be flexible to adapt, clearly define what they want to do and be willing to make trade-offs, accept many trials to perform and take responsibility for their own choices. me.
Sharing about investment taste, Shark Hung Anh wants to find startups that are global and focus on technology and digital transformation. He also said that he will not control the amount of investment in a startup, but pour capital according to the ability of the startup at the program.
https://cafebiz.vn/chan-dung-shark-le-hung-anh-ca-map-moi-trong-be-shark-tank-bo-hoc-bach-khoa-di-khoi-nghiep- Kinh- business-da-nganh-tu-bds-truyen-thong-den-thanh-toan-20220518151751879.chn
You are reading the article
Dropped out of Bach Khoa school to start a business, doing multi-disciplinary business from real estate, media to payments

at
Blogtuan.info
– Source:
cafebiz.vn
– Read the original article
here