Reasonable weight gain when pregnant help ensure the development of the fetus. In addition, a moderate weight gain also helps the mother to keep her body neat, not to lose shape, to lose color during pregnancy. Recently, former VTV editor Ha My revealed her weight during pregnancy and the secret to helping herself control her weight during this time.
Ha My (full name: Pham Ngoc Ha My) is an editor who specializes in leading economic and financial programs such as Money Weekly of VTV24. Before that, Ha My was also in the top 15 of Miss Vietnam 2018 and was Miss Press 2019. With a "terrible" profile, the beauty born in 1996 is always one of the names that receive a lot of attention from people. fan.
Ha My used to be a noted editor at VTV.
A year ago, Ha My attracted more and more attention when her boyfriend over 16 years old – millionaire Hung Dinh proposed on the plane. After the marriage proposal caused a stir, Ha My was more secretive, sharing less about her personal life. It was not until recently that Ha My reappeared and revealed that she had quit her job at VTV and switched to the financial sector. In addition, she also announced the "good news" that she was pregnant with her first child.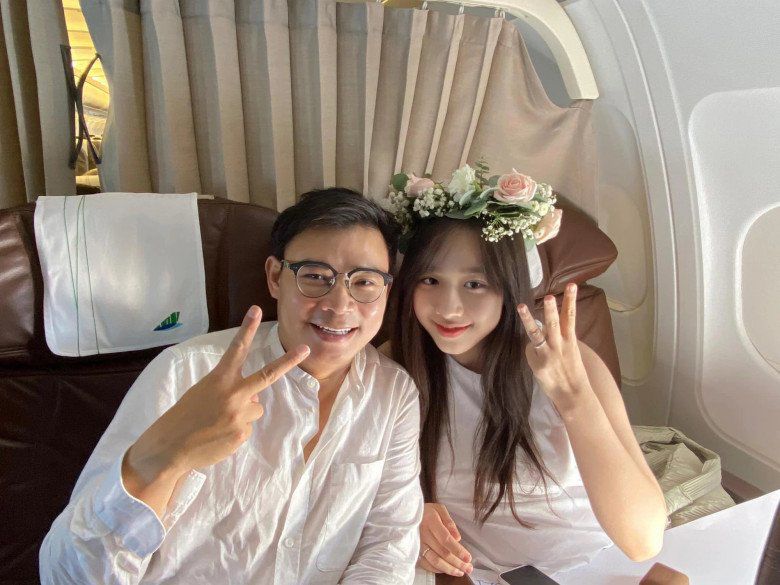 She became even more famous after the romantic proposal on the plane.
Like many other mothers, during pregnancy, the beautiful Pham family always wondered about weight problems. Ha My said that she turned into a "dinosaur" and from the 3rd month of pregnancy and was reminded by many people. She shared: "Maybe people don't know, now I have turned into a dinosaur – 10kg gain after 27 weeks of pregnancy. I have even owned this weight since the beginning of March.
Many people may not care or know, but even if you are pregnant, you should not gain this much weight, at most after 9 months and 10 days of pregnancy, you should only gain about 15kg (that's my advice). doctor with his condition).
About 2 months ago, when I learned that I had gained so much weight, from the doctor to the PT to the people around me, everyone threatened me with all kinds of things like this:
'At this rate, you'll have to lay 1 quintal on the table!'.
'You'll end up with gestational diabetes anyway!' (very harmful to baby and mother)
'If you're this big, you'll have to have a caesarean section instead of a normal delivery!',… Quite stressful."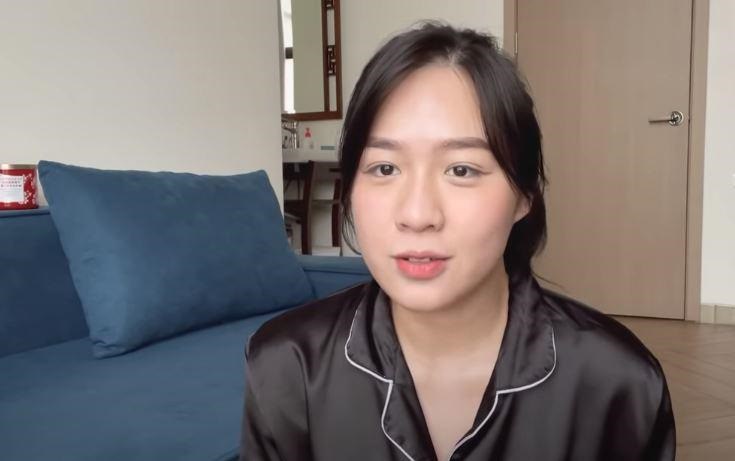 Currently, Ha My is 27 weeks pregnant and has gained 10 kg.
Fortunately, after receiving warnings from doctors and people around, Ha My immediately adjusted her diet and exercise to control her weight gain during pregnancy. And as a result, she succeeded perfectly.
"Ha My at that time knew fear and embarked on a healthy diet + weightlifting gym… Then the result was this… Mom has not gained any weight since week 17 until now (week 27) . Baby at the end of week 25 weighs 870g, the doctor praises her long legs.
The results of the gestational diabetes test at 25 weeks were all within the standard range (even far from the maximum threshold – results image attached below).
Wherever you go, everyone compliments you on your pregnancy, but you don't have any fat on your face, you're still pretty. Due to the low tolerance of starch and refined sugar, the skin is super smooth, without any acne called yes. Ha My proudly shows off.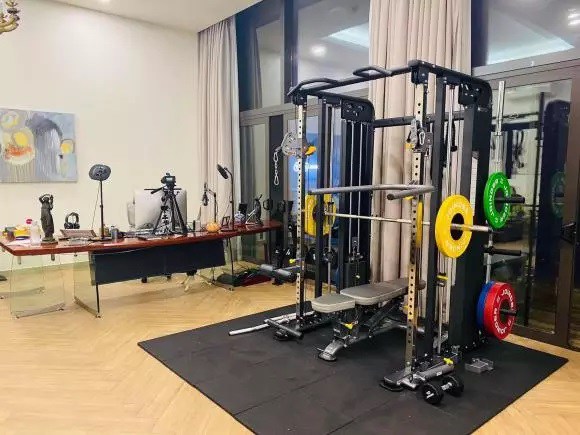 She worked hard at home, eating scientifically to control her weight after gaining excessively in the first 3 months.
As it turned out, in order to keep her current weight, in addition to a healthy diet but not to gain weight, she also worked hard at sports. Looking at Ha My of the present, everyone expressed admiration.
Sharing her secret, Ha My also reminds other pregnant mothers: "It sounds light, but struggling with appetite is not easy, people, especially when pregnancy has many hormones, it rises, making us crave and absorb very strongly.
Anyone on my list of friends who is or is about to become pregnant, pay special attention to eating and drinking, not everything can be put in your mouth, the consequences are unpredictable."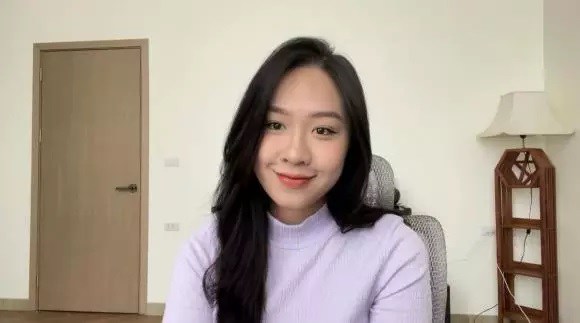 Pregnant women still retain their beauty and freshness.
Reasonable weight gain during pregnancy
The appropriate amount of weight gain during pregnancy depends mainly on the condition of each different pregnant woman, no two pregnancies are the same, and no mother has exactly the same weight gain. In general, a reasonable amount of weight gain for pregnant women is:
– About 11.3 – 16 kg for pregnant women with average weight before pregnancy.
– About 12.7 – 18.3 kg for pregnant women with low weight before pregnancy.
– About 7 – 11.3 kg for pregnant women who are overweight before pregnancy
– About 16 – 20.5 kg in case of pregnant women with twins.
You are reading the article
Former VTV editor was once proposed by a millionaire on an airplane, now pregnant with a dinosaur

at
Blogtuan.info
– Source:
Eva.vn
– Read the original article
here