Prepare materials
1. Passion fruit, yellow or green lemon, honey
Passion fruit is an increasingly popular fruit among women. Passion fruit is not only delicious but also rich in nutrients. Nutrients from passion fruit help increase the body's resistance. Besides, the rich source of vitamins in passion fruit also helps the skin of women to be young and plump.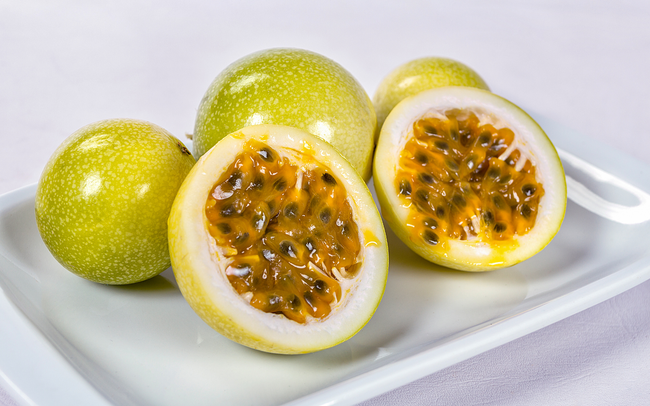 Passion fruit, also known as passion fruit, on the market currently has 2 varieties, purple and yellow. In which, purple-skinned passion fruit with yellow flesh gives an aromatic and sour taste. And yellow passion fruit leans more towards sweetness. If you buy passion fruit, you need to choose a fruit that is heavy in your hand and has a juicy peel. Purple passion fruit, the purpler the better.
Passion fruit can be used to make juice, tea, ice cream or to make sauces in cooking. If you are afraid of sourness, you can use passion fruit mixed with honey. This combination not only helps balance the sour taste of passion fruit, but also becomes a premium drink for your health.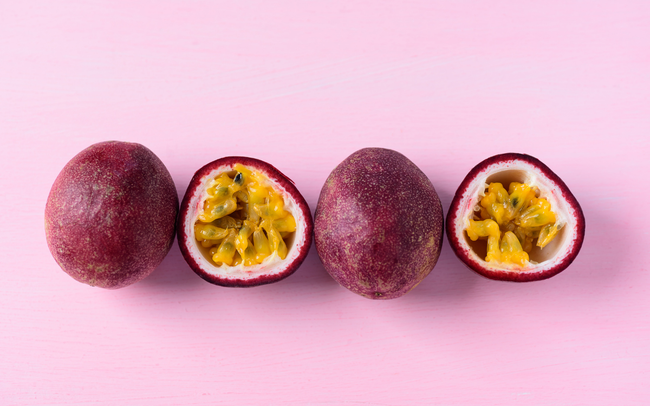 How to make honey passion fruit juice
Prepare
Prepare enough ingredients to make honey passion fruit.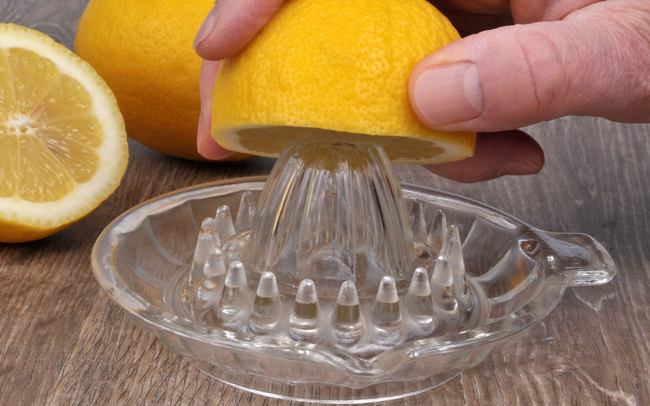 Squeeze out the juice of a yellow or green lemon.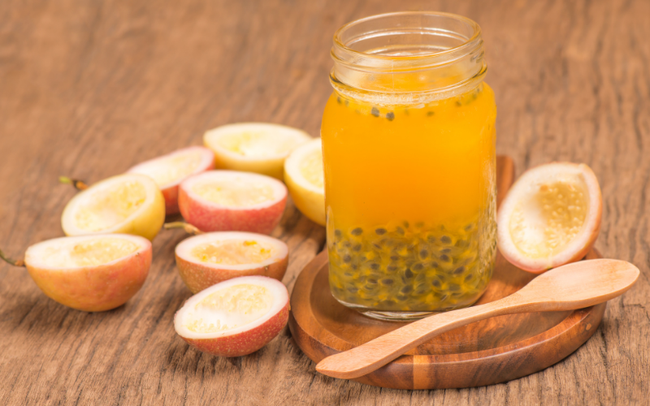 Cut the passion fruit in half, use a sieve to extract the juice from the seeds. Or put in a small blender to filter the juice. If you like to eat the whole seed, leave the whole seed.
Make a drink
Put passion fruit and lemon juice in a cup, add honey and warm water.
So the honey passion fruit drink is complete.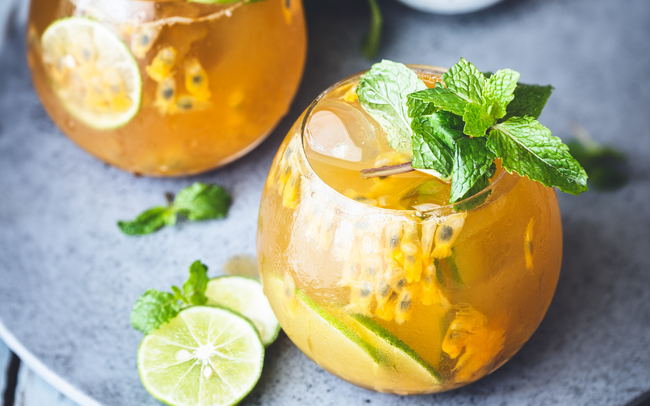 Passion fruit recipe honey very simple and fast to do. This drink not only increases the body's resistance but also gives you healthy, vibrant skin.
Wish you success with this honey lemonade recipe!
Regularly using passion fruit, you will have these 4 benefits in your hand
Beautify skin and promote metabolism
Passion fruit contains a lot of vitamin C, carotene, … helps eliminate free radicals in the body. To a certain extent, they promote metabolism, help beautify the skin and fight aging.
Relieve Constipation and Cleanse the Stomach
The source of vitamins in passion fruit will help effectively eliminate wastes and toxins in the intestinal tract. Along with that, the sweet and sour taste of passion fruit can promote the secretion of the digestive glands, helping the digestive tract to work better.
The source of fiber in passion fruit also helps to reverse constipation and reduce the risk of colon cancer effectively.
Helps to relax and relieve stress
The fresh scent of passion fruit has a refreshing effect on the spirit, quenching thirst. When the body falls into a state of fatigue, eating food made from passion fruit or drinking a cup of honey passion fruit will help you get energy.
Note when using passion fruit
Do not eat too many passion fruit at once. Because of the high acid content in passion fruit, it will stimulate the stomach and intestines. Especially patients with stomach pain, diarrhea, abdominal distension should be very careful when using this fruit.
The large amount of acid in passion fruit also affects people with tooth decay and toothache, which can aggravate dental problems. In addition, when eating or drinking too much passion fruit can cause stomach upset accompanied by mild diarrhea.
https://afamily.vn/muon-an-chanh-day-nhung-so-chua-hay-thu-cach-nay-de-an-khong-chi-ngon-ma-con-bo-duong-hon- 20220515200709498.chn
You are reading the article
How to make honey and passion fruit juice for beautiful skin

at
Blogtuan.info
– Source:
Afamily.vn
– Read the original article
here