Kinh doanh
World
Inside the 800 m2 villa at 44 Hang Be Street and the wedding memory of the daughter of the richest man in Hanoi's Old Quarter for a while
Mrs. Truong Thi Mo (born in 1924) is the second daughter of Mr. Truong Trong Vong and Mrs. Nguyen Thi Suu. In the 20s of the last century, Mr. Truong Trong Vong was known as a famous businessman and contractor in Hanoi, originally from Van Dien (Thanh Tri, a suburb of Hanoi).
Recalling her wedding day memories, she said her parents did not challenge the wedding like other families. At that time, she had just turned twenty years old, was selling silk on Hang Dao street and her husband was an employee of the Railway Department (now the Vietnam Railway Corporation). The two met and fell in love through matchmaking friends, after a short time finding a suitable match, they decided to share a house.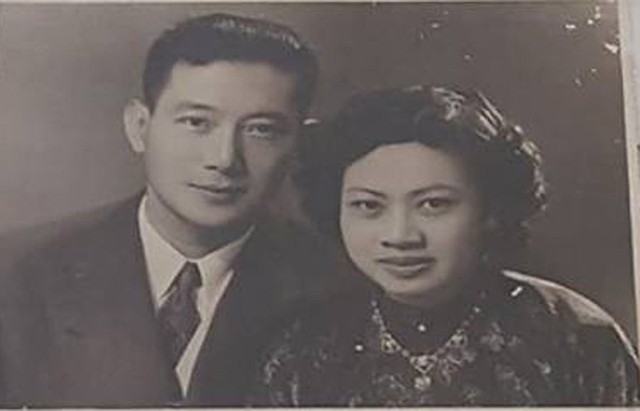 Mrs. Mo shared on Legal newspaper very emotional: "I still remember, on the wedding day, I wore a goat-colored velvet long dress with goatee-style hair and wore all kinds of jewelry such as bracelets, necklaces, earrings, rings, bracelets and even diamond rings. My parents have many friends, so on the day of the wedding, everyone stood close to the 800 m2 area of ​​the apartment. Villa.
When the groom's family appeared, the number of guests on the groom's side was no less. Everyone is dressed politely and elegantly. Taking the lead is a group of men with 7 decorated caskets that are very beautiful and sophisticated. Next are the elders, family members of the groom and brothers and friends."
On the day of the wedding, despite simplifying a lot of procedures, the wedding still attracted people to see by a convoy of 7 cars from the groom's family to pick up the bride. She said, because the number of guests was too much, the guests of the father, mother and the bride were divided and held for 3 consecutive days. However, she could not remember the number of dishes she had made to receive the guests, she only remembered those days, the villa was always crowded with people coming in and out.
The dowry gift Mo's parents gave to their daughter was a box filled with gold jewelry, and the groom's family also gave the daughter-in-law a number of gold rings, bracelets and rings. Every day of the party, she wears a different model of ao dai. On the main wedding day, she wore a brocade dress, high heels, and elaborate makeup. However, her wedding photos are long lost…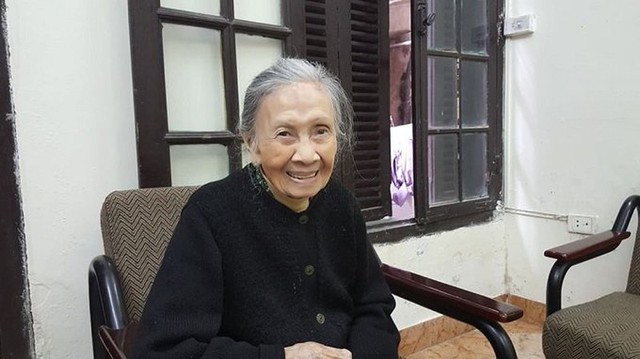 Talking to the reporter of Dan Tri newspaper, Ms. Le Thanh Thuy, Ms. Mo's daughter, the villa was built in 1925. After 1950, Mr. Vong and other children relocated elsewhere, giving responsibility for preserving. Ancient villa for Mrs. Mo. "4 – 5 generations of us were born and raised in this villa. This place has witnessed a lot of memories, milestones of the ups and downs of the whole family, so it is invaluable to the members. Therefore, someone bid a few hundred billion, but we do not agree to transfer." Thuy revealed.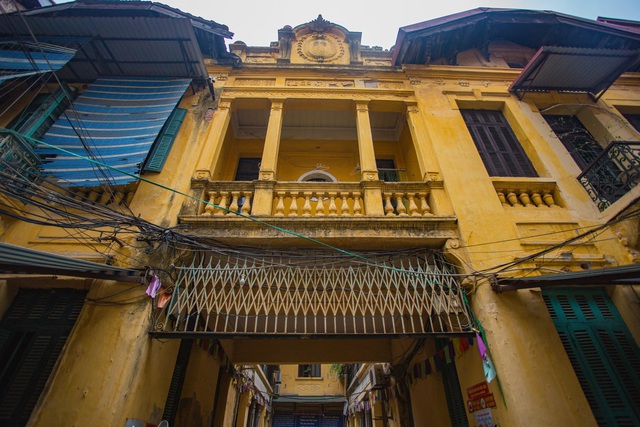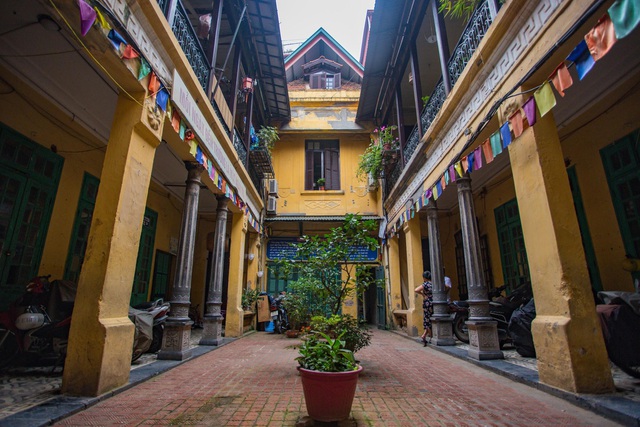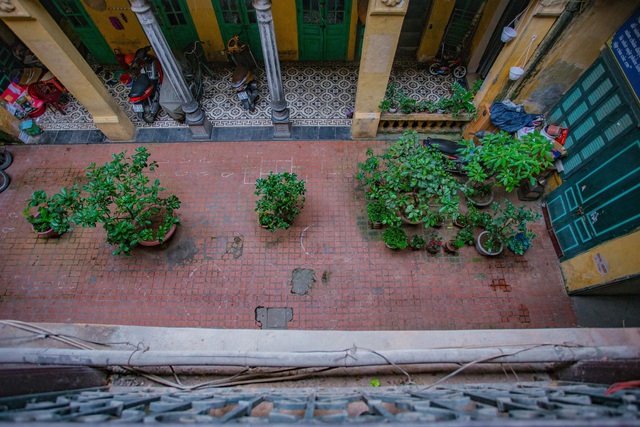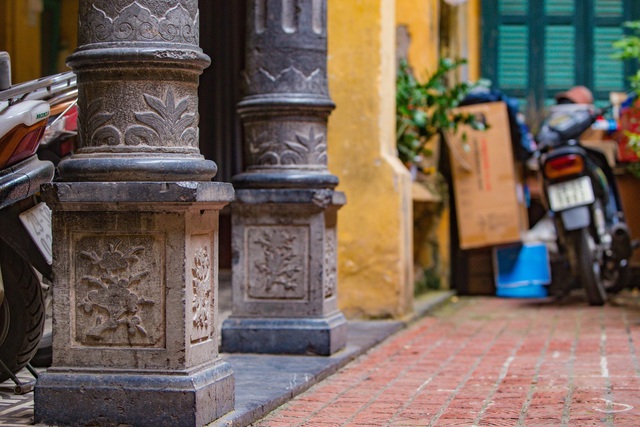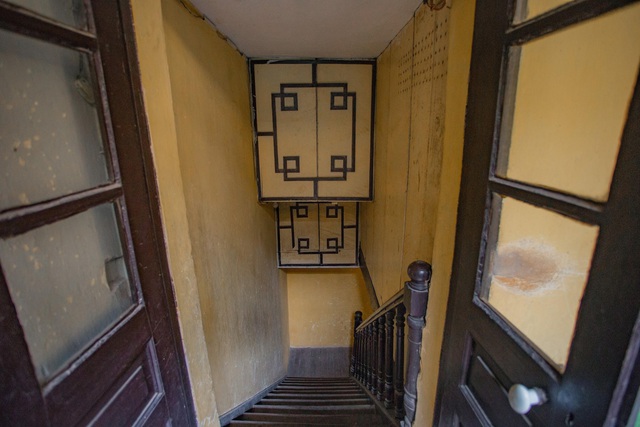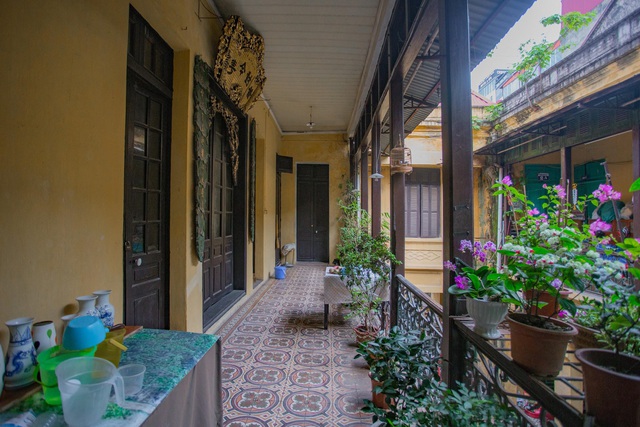 Architectural works of the ancient villa by a architect Famous French designed and built diligently during 1 year by a team of workers up to nearly 100 people from the provinces near Hanoi. The highlight in this villa is 4 monolithic stone columns, delicately carved with the motifs "Peach – Cuc – Truc – Mai" meaning luck and wealth.
Although built a hundred years ago, the design of the villa is quite modern, including enough self-contained bedrooms for each family member, guest room, dining room, and room for residents. "All the rooms are designed to connect with each other, forming a unified whole. According to the grandparents, this design is to create a connection with the family, so that everyone can love and support each other. together"Ms. Thuy expressed on Saostar.
The interior of each room is imported from Europe or Hong Kong, made from precious wood, mainly ironwood. It is known that the value of a set of tables and chairs – imported chalkboards at that time could be equal to a small house.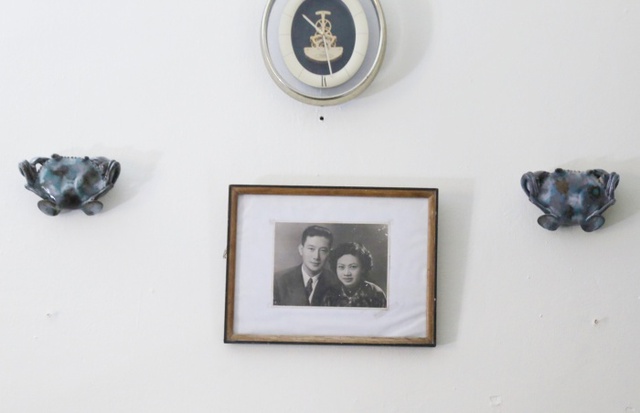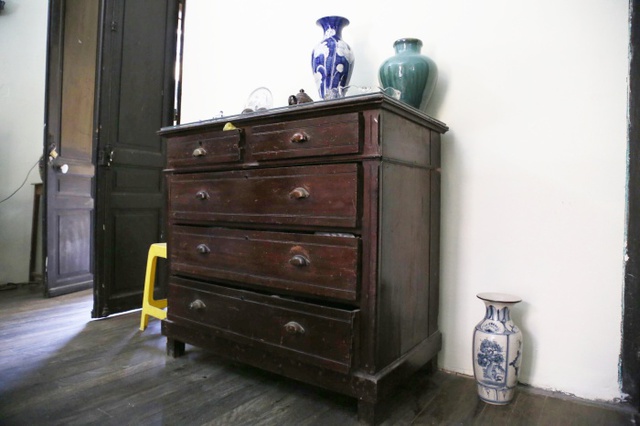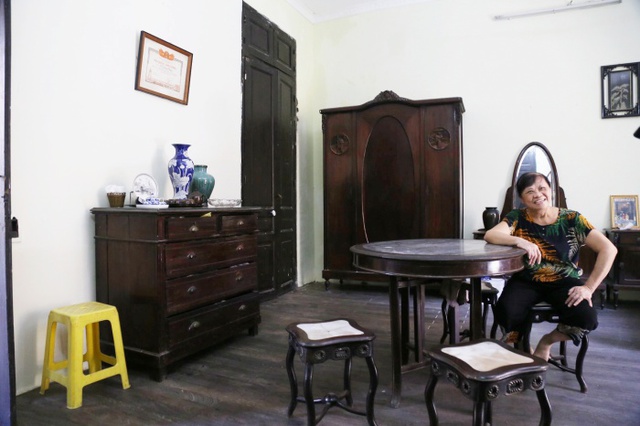 The villa has appeared in many Vietnamese films such as: Hanoi winter in year 46, Youth, Falling leaves in the garden, Close your eyes and wait for tomorrow… Experiencing many ups and downs of history, now Mrs. Mo's family only manages an area of ​​more than 200 m2, generations still live happily together.
Photo: Saostar, Vietnamnet.
You are reading the article
Inside the 800 m2 villa at 44 Hang Be Street and the wedding memory of the daughter of the richest man in Hanoi's Old Quarter for a while

at
Blogtuan.info
– Source:
Soha.vn
– Read the original article
here