Giải trí
Kieu Minh Tuan: From unknown actor to "box office monster"
In just a few short years, Kieu Minh Tuan's career has risen rapidly, becoming one of the prominent box office stars of the Vietnamese big screen.
Known as a famous star who owns many movies with a turnover of hundreds of billions, but the name Kieu Minh Tuan It's only become popular in the last 5 years. Before that, the actor was just an anonymous character, best known for his "sister" love, who was 18 years younger than actress Cat Phuong.
Little-known supporting actor, specializing in playing the role of thugs at the beginning of his career
Famous for 5 years, but few people know that Kieu Minh Tuan has more than 10 years of artistic activities. In 2010, the male singer officially entered the entertainment industry as a theater actor. After 1 year, he had his first role in his career in a play called "Why not love yet".
In the film, the actor plays the role of Nam – a thug who specializes in debt collection but lives with great dignity. He always hides from Tram, the granddaughter of a rich family who has fallen in love with him.
Possessing a face and appearance that is very suitable for the role of a Gypsy, a thug, after the first role, Kieu Minh Tuan was repeatedly invited to similar supporting roles in "Bui Doi Cho Lon", "Handsome Son", "Scandal 2: Aura Returns",…
In particular, in 2016, the spring actor appeared in a series of new works such as "Sunshine", "Loc Phat", "Let me be a little closer to you",… However, all of these are just roles. supporting roles, humorous small roles, did not make a strong impression on the audience.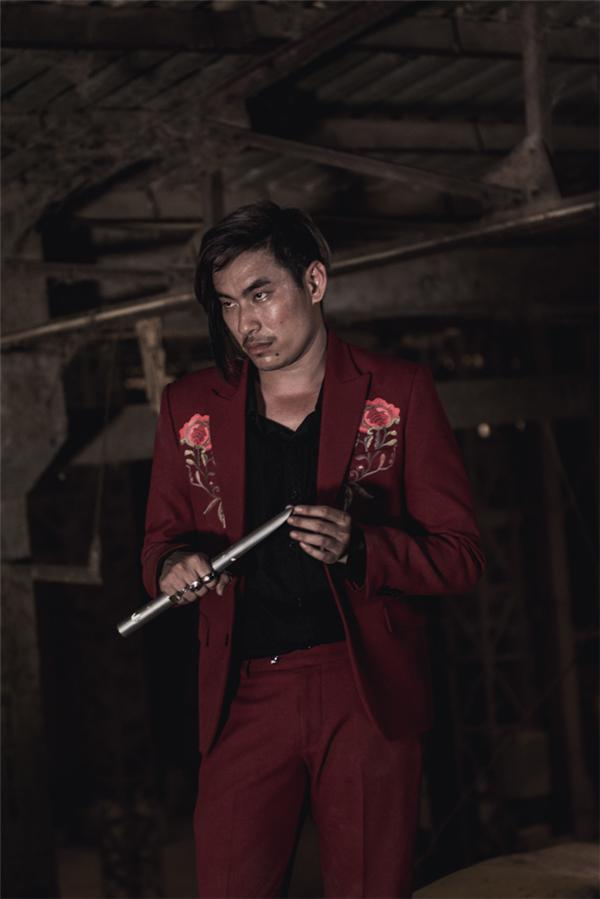 In fact, Cat Phuong has been attached to Kieu Minh Tuan from the very beginning of his career. When attending the graduation ceremony of the Theater School and was impressed with Kieu Minh Tuan by his charming and humorous acting. Therefore, Cat Phuong actively invited Kieu Minh Tuan to act together, opening a career for the actor.
After a while, Kieu Minh Tuan fell in love with Cat Phuong and confessed to her, but the actress refused. The age barrier and broken marriage with Thai Hoa did not allow Cat Phuong to make an easy decision.
However, Kieu Minh Tuan was not discouraged but continued to pursue, enthusiastically take care of and worry about her. This moved Cat Phuong. In February 2017, the couple officially started dating after nearly 20 years of knowing each other.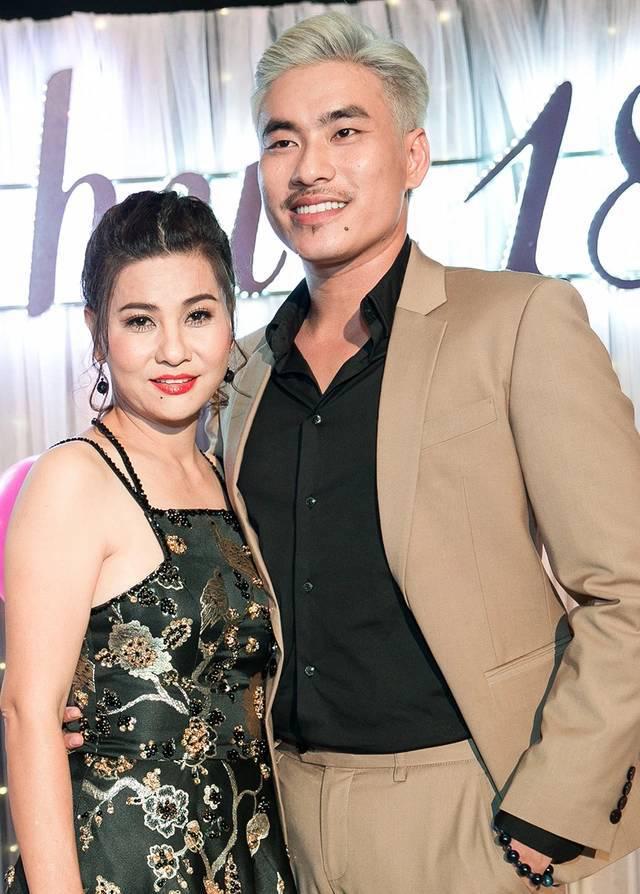 Not long after that, Kieu Minh Tuan had his first leading role in his career on the big screen. It was also a "life-changing" role marking a major turning point in the actor's career, born in 1988.
Outstanding career growth
The special role mentioned here is Hoang in "I'm not 18". A special movie with a unique and interesting idea by director Le Thanh Son has made the names of the two main actors Kieu Minh Tuan – Kaity Nguyen a step into a star, with a revenue of more than 170 billion VND for the film. – kip.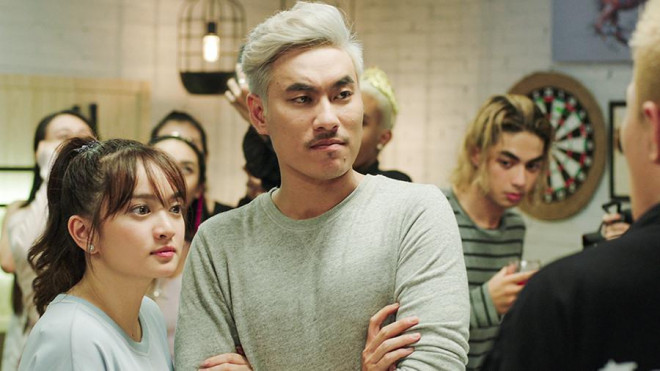 Transforming into a fitness trainer with a handsome appearance, Kieu Minh Tuan's promiscuous character Hoang got into trouble after a drunken night with Linh Dan (Kaity Nguyen). Knowing that Linh Dan was not yet 18, Hoang reluctantly had to be her boyfriend so as not to be sued in court, many funny and twisted stories also began to happen since then.
After the great success of the film, Kieu Minh Tuan has become a hot name that is sought after by many directors. He was invited to play the main role in a series of works including "798 Ten", "Flip face: Three missing boys", "Uncle, don't marry my mother", "Mother's happiness", "Youkai brother",. ..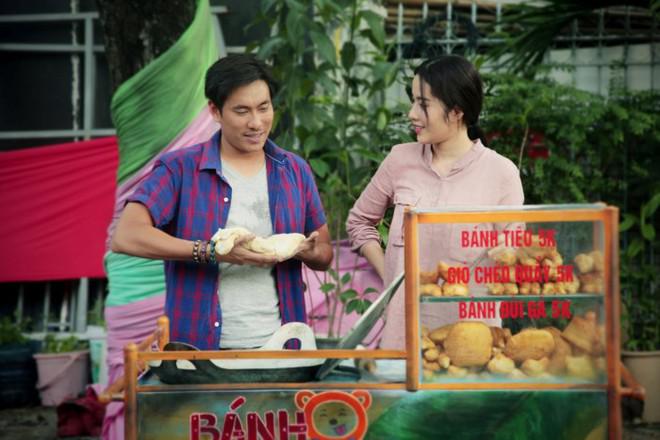 No longer an actor specializing in supporting roles, thugs, and departmental roles on the screen, Kieu Minh Tuan is now able to appear with the main role in many different character designs. The actor attracted attention by his rather strange face, not handsome but attractive with charming and humorous acting.
2020 continues to be a successful year for Kieu Minh Tuan when both his films "Sister Thirteen: Three Days of Life and Death" and "Blood Moon Party" have joined the "hundred-billion-dollar club". Kieu Minh Tuan became a "box office monster" when participating in three works that exceeded the threshold of hundred billion in revenue.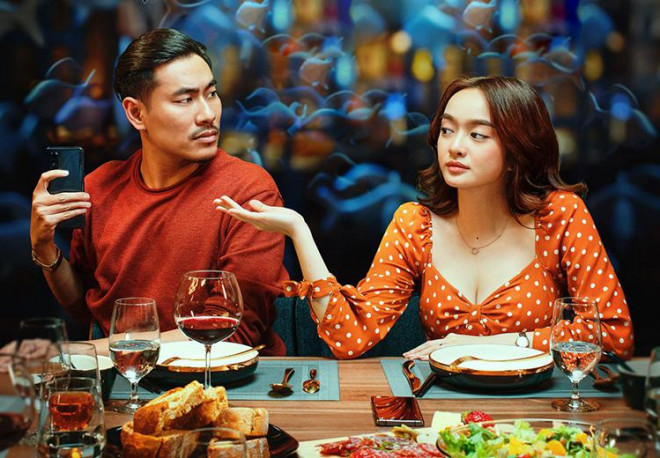 Not only winning at the box office, Kieu Minh Tuan's acting ability was also recognized at the Golden Kite 2020 with the Best Actor award for his two roles in "Sunshine 3" and "Demon Brother". In addition, he also won the Best Actor award at Blue Star 2020.
This year, the actor continued to re-appear with the main role in two films "The Key to a Hundred Billion Dollars" and "The Super Easy Job", with Thu Trang's crew – Tien Luat. Both are works developed from the original Korean script, which received a lot of positive feedback upon their debut.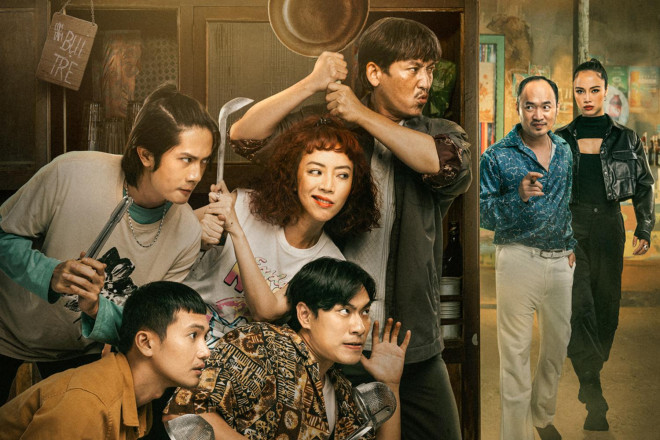 Sticking with Cat Phuong for many years, it is undeniable that since openly loving his girlfriend over his age, Kieu Minh Tuan's career is growing faster and faster. At first, the actor also won many words of love for Cat Phuong. However, it seems that the rift clues have been around for a long time.
In 2018, when "Uncle, don't marry my mother!" When it was released, there was a rumor that Kieu Minh Tuan – An Nguy "a fake love movie" that made people stir up. At that time, some people believed the rumors were true, others thought that this was a "dirty" PR trick invested by Cat Phuong. This greatly affected the reputation of the insiders, and the work itself was boycotted.
After that, Cat Phuong and Kieu Minh Tuan also returned together in the movie "Mother's happiness" but were not warmly received by the public. It was not until recently that Cat Phuong confirmed that Kieu Minh Tuan's previous affair with An Nguy was true.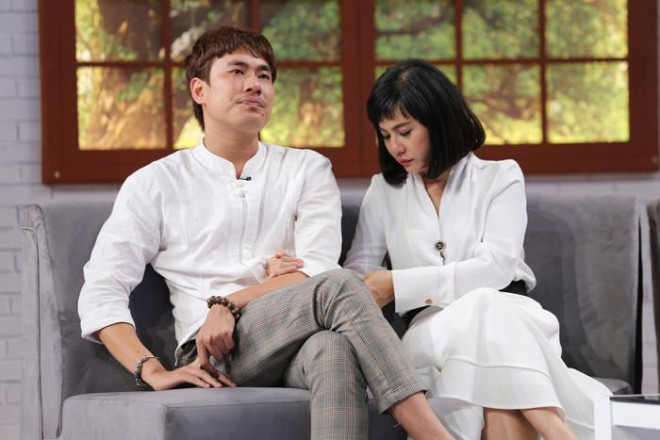 Cat Phuong's sharing about a relationship of more than 10 years with her boyfriend and the reason for breaking up made the public shocked. The story that was dug up also had a significant impact on the lives of the insiders, especially when Kieu Minh Tuan was still in the process of promoting the movie "Super Easy Job".
Meanwhile, An Nguy has now found her own happiness with a new lover and a lovely baby. After leaving the entertainment industry, the noisy past with her was completely buried in the past.
Going up from empty hands with small and supporting roles on the screen, with the companionship of Cat Phuong, Kieu Minh Tuan gradually gained his own place and became one of the expensive "box office monsters" of the movie. Vietnamese screen. The actor's acting talent is undeniable.
However, now, after parting with Cat Phuong, Kieu Minh Tuan will have to move forward alone. Will the actor continue to develop with brilliant milestones in his career like the past 5 years? Let's wait and see!
You are reading the article
Kieu Minh Tuan: From unknown actor to "box office monster"

at
Blogtuan.info
– Source:
24h.com.vn
– Read the original article
here