Life Style
Sport
Little known story about the hard life of athletes Timor Leste
Felisberto de Deus tried to find the national flag to celebrate the achievement of winning the silver medal in the men's 10,000m content at SEA Games 31, a day after the silver medal was obtained in the men's 5,000m content. Someone gave the wrong Brunei flag, causing him to have to search again.
Felisberto fought with the pride of a Timorese Leste and looked forward to the moment when the national flag was raised. It's frustrating not being able to do it right away. When he got the flag from a Volunteer, he happily raised it to his head and ran around the yard again.
Nationalism is very strong in Felisberto. It can be seen through personal facebook posts. They are always attached with the flag of Timor Leste and a heart shape. And in a picture hobbling on the run, he wrote that "I need to overcome the pain to bring glory to the Fatherland, let the whole world know Timor Leste".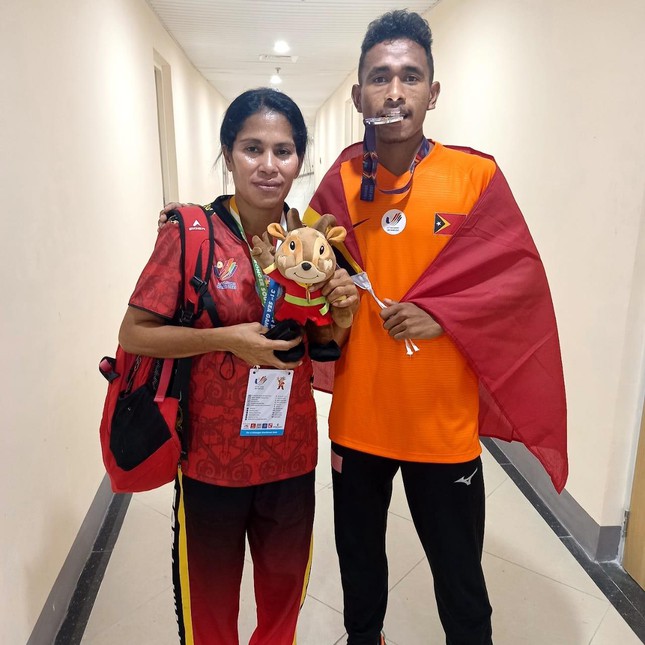 Felisberto celebrates the 31st SEA Games silver medal with his coach. (Photo: FCN)
In fact, every athlete in Timor Leste, not just Felisberto, is always trying to make the country's name just 20 years old. 10 years before attending the 2012 London Olympics, Felisberto's senior, track and field athlete Augusto Ramos Soares shared that "a lot of countries don't know anything about Timor Leste". Therefore, besides the joy of representing his country, he also has a duty to present a strong and competitive Timor-Leste to the world.
At that time, Augusto had to practice and compete in poor conditions because the government did not have the funds to support. Before that, Paralympic athletes went to Sydney 2000 with only a few old clothes. Australian police discovered it when checking luggage. And they have appealed to locals for support, from clothing to food and sports equipment.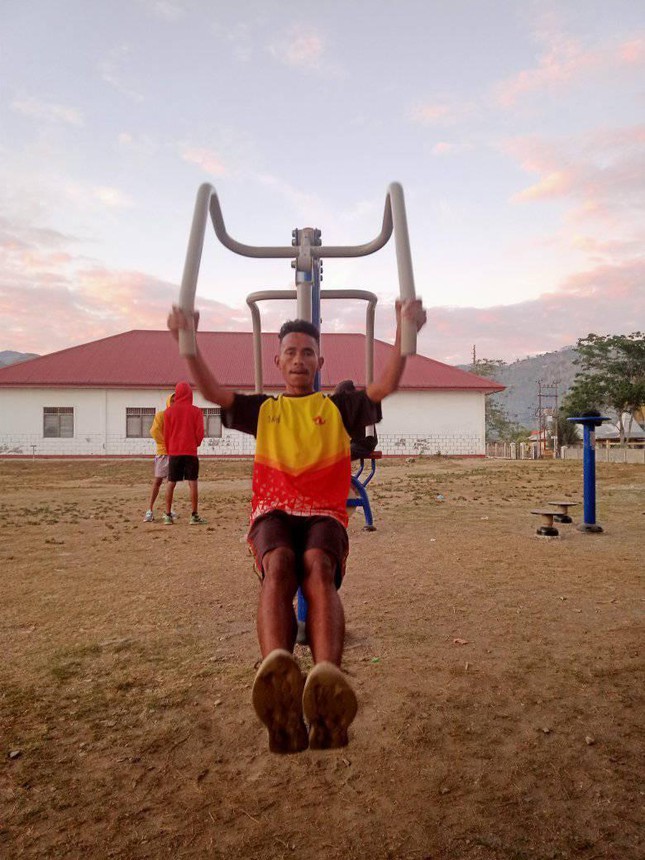 Felisberto is practicing before the 31st SEA Games. (Photo: FCN)
Now things are much better. But compared to the general level of the world, or in Southeast Asia, the life of Timor Leste fans is still below the standard. Looking at the videos Felisberto shared, every day he has to practice from early morning or late afternoon to avoid the scorching sun or tropical showers.
The place to practice can be a beach full of trash and gravel, or it can be in a severely degraded stadium, with a bumpy track and even a water pipe. Equipment is nothing much, if not very simple. It is also conceivable that Felisberto and his teammates have less access to nutrition and supplements than other national athletes. You might be surprised to learn that Felisberto is only 23 years old. However, he has an austere face like an experienced person.
At a time when the Covid-19 pandemic raged, plus rain and floods, Timor Leste athletes practiced even harder. When attending the Tokyo Olympics last year, National Olympic Committee Secretary General Timor Leste revealed that swimmer Imelda Ximenes Belo had to practice on land or in the sea, where there are saltwater crocodiles lurking.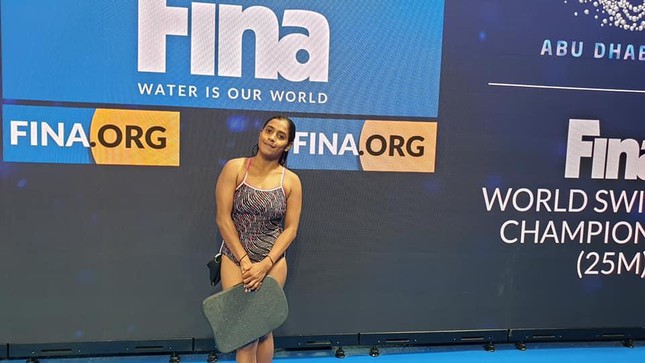 Swimmer Imelda Ximenes Belo. (Photo: FCN)
At this SEA Games, Belo is also one of 39 athletes of the Timor Leste delegation along with Felisberto. In the 800m freestyle content on May 16, Belo was left behind by more than 4 laps. But instead of giving up, she persisted to finish the exam despite finishing the 7th person 3 minutes behind.
This spirit reminds one of the 2020 Olympics that Felisberto also attended. Although he was eliminated in the first round, he set a new national record in the 1,500 meter event with a time of 3 minutes 51 seconds 03. Maybe not competing with too strong opponents, but Felisberto still tried his best to fight. Win yourself and make your mark.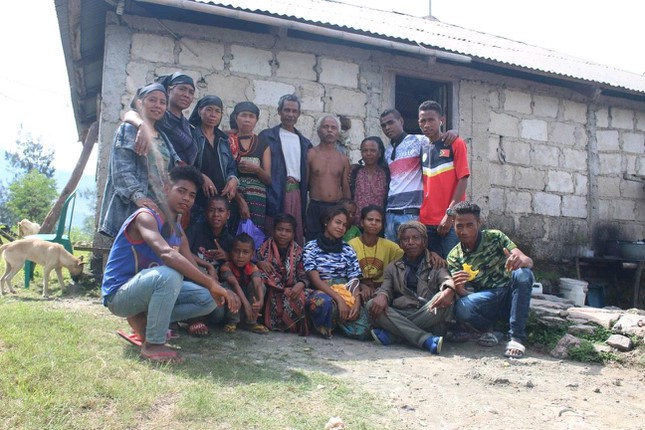 The Felisberto extended family in front of their house. (Photo: FCN)
Right before the 31st SEA Games, Felisberto also suffered the loss of his sister. After that, the whole team went through a long and tiring journey to Vietnam. Their flight was delayed in Malaysia, leaving all of them curled up sleeping on the floor of the terminal. However, in the clip recording that scene, Felisberto was still laughing and joking with optimism. The eagerness to compete in the SEA Games dispels all fatigue.
In the end, it's not just the winners that are remembered. Sports are also a place to honor the noble values ​​and admirable qualities of those who persevere, devote themselves to the last drop of sweat so that their country can be proud.
You are reading the article
Little known story about the hard life of athletes Timor Leste

at
Blogtuan.info
– Source:
Kenh14.Vn
– Read the original article
here