Dang Thuy Trang's post about PL character attracted attention, when it fell on the day Phuong Le announced her divorce from her rich husband.
On the afternoon of May 18, Miss Phuong Le suddenly announced that she had divorced her rich husband after 13 years of attachment. The cause of the breakup was because the two did not have a common voice.
In addition, the beautiful 7X confirmed that there was no third person, the two still kept a good relationship, taking care of their 3 young daughters.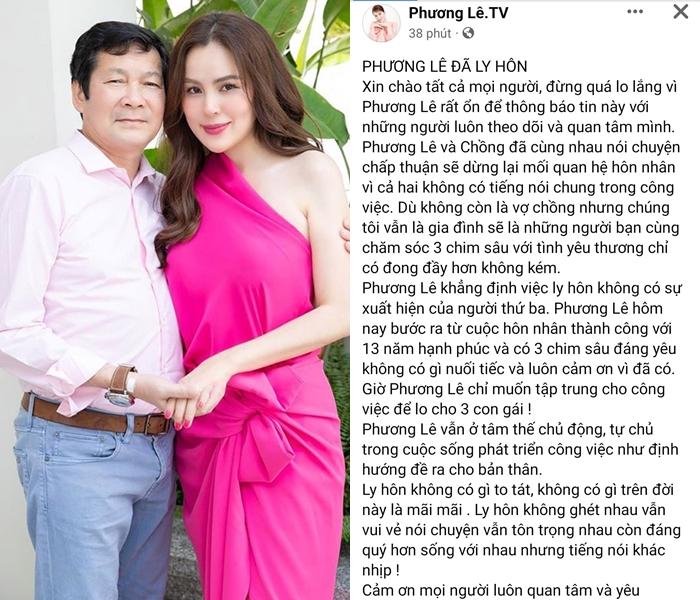 Phuong Le divorced her rich husband after 13 years of love.
When the news of Phuong Le's divorce was causing a stir, her sister Miss Ocean 2014 Dang Thu Thao – Dang Thuy Trang – has an interesting post on her personal page.
Specifically, Thuy Trang mocked a character named PL who divorced her husband, even flipping this person "loosely".
Notably, Dang Thu Thao's sister also revealed that PL and her husband did not register their marriage.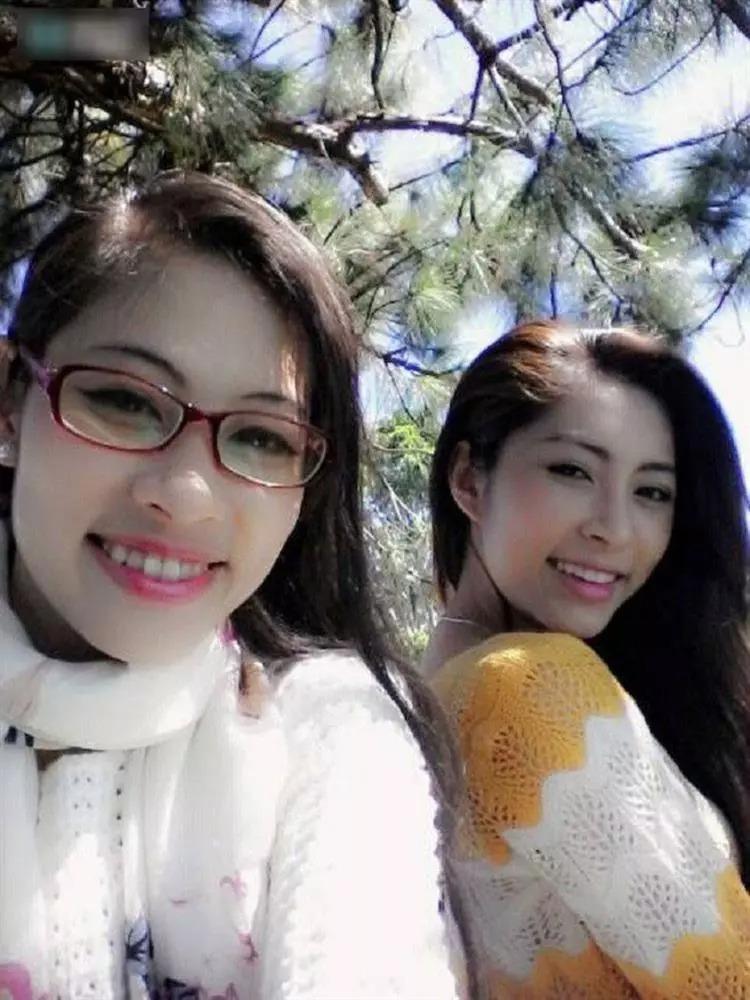 Thuy Trang is Dang Thu Thao's older sister.
Originally posted by Thuy Trang: "Laughing the day before yesterday, the next day, you laughed. I said, I didn't register the marriage certificate to announce the divorce? Life is so good, I always believe in the law of cause and effect. Show off well, this is good, good sister it's very, but her brain is tiny.
From a poor receptionist who did not finish 12th grade, she was fortunate enough to have her feet washed and given birth by the giant, but she did not have the right name. Her husband's family doesn't like her either, so for the past 13 years she hasn't been welcomed home from the street.
She cursed people online a lot, but she herself has more than anyone. All I say is I'm going to explode guys. Look, it's not like that, folks. Ethical with such a mixed mouth, Mr. A. does not run a novelty.
A woman like that only disturbs her husband's family, but she can't help it. Congratulations Mr. A. is freed. Have a celebratory party at delicious HK Noodles.
In the past 13 years, I really only remember about LPU sister, PL is just a substitute for LPU. Let's write the history of Mr. HA, it must be very interesting."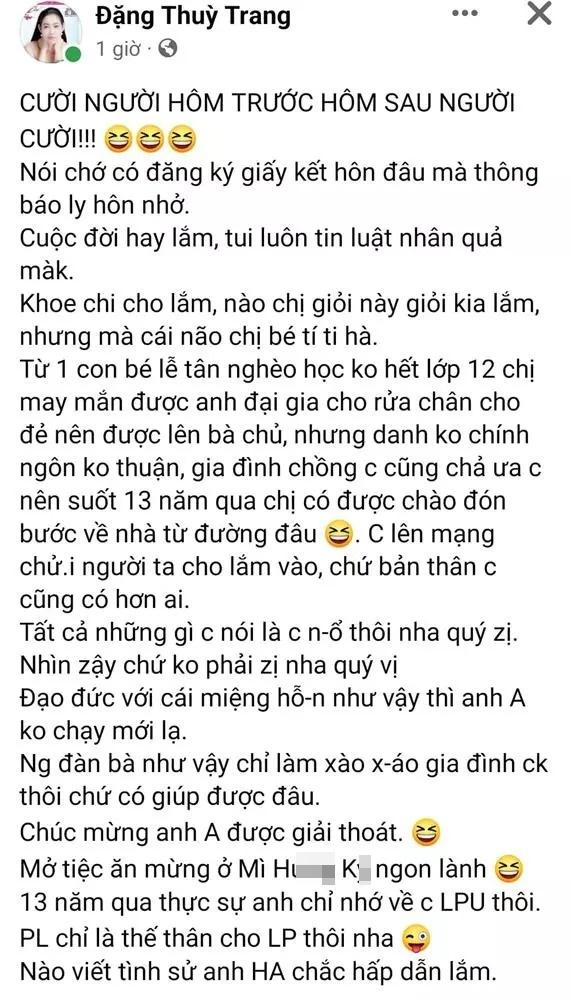 Post by Dang Thuy Trang.
Thuy Trang's post immediately attracted attention, when there were details that coincided with Phuong Le's private life, from the initials PL to the detail "washing her husband's feet"…
However, the specific story of Dang Thu Thao's sister is still unclear, when she has not yet named anyone.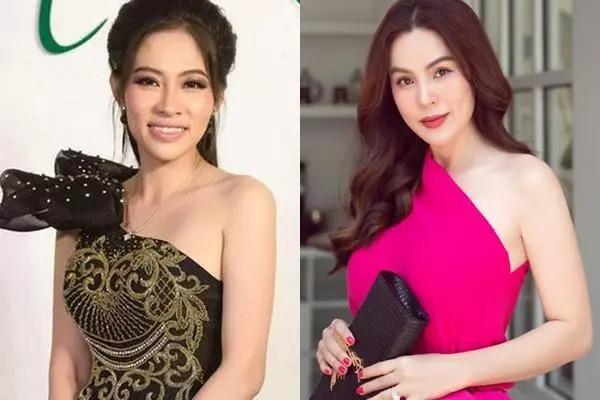 Thuy Trang – Phuong Le.
Before that, Phuong Le and sisters Dang Thuy Trang – Dang Thu Thao had a constant fight, related to the way she behaves in the work of Miss Ocean 2014.
They use many difficult words to talk about each other. At the climax, Phuong Le once threatened to "break her teeth", "take off her pants" Dang Thu Thao if she cheated and lied, criticizing the sister of the junior beauty queen.
Up to now, the conflict between the two sides has not been "unbuttoned", the two factions are considered as "unlikely" characters.
Roger
According to Vietnamnet
You are reading the article
Phuong Le divorced, Dang Thu Thao's older sister flipped over PL

at
Blogtuan.info
– Source:
2sao.vn
– Read the original article
here