Ô tô - Xe máy
Smart technology helps VinFast electric motorbikes conquer users
Use smart electric motorbikes like smartphones
Smart technology is equipped on the entire range of VinFast electric motorcycle products, from the integrated eSim feature that connects smartphones to more advanced and modern features such as Phone as a Key (unlock the car with phone) or smart key, making the process of using the car more flexible, convenient and safer.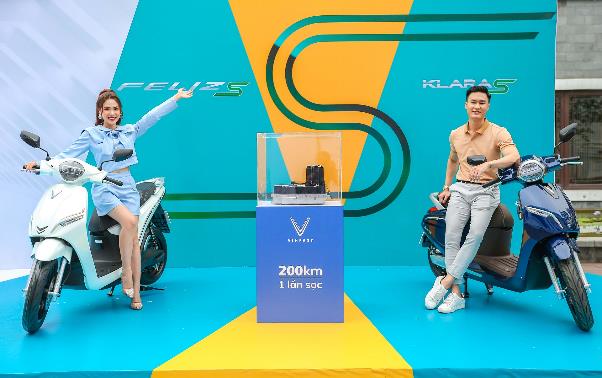 VinFast's new generation electric motorbikes are all integrated with eSIM, supporting smart connection features via phones.
Tan Truong, a VinFast Theon car user in Ho Chi Minh City shared: "Smart technology is the main reason that convinced me to buy Theon. Perhaps because of working in the technology industry, I have sympathy for products with high-quality products. connectivity and many smart gadgets".
The school said that using VinFast Theon is much more leisurely than traditional motorbikes. The vehicle can be locked/unlocked, turned on/off or activated remotely with a smartphone. Thanks to that, when parking in large parking lots, he can easily find out where the car is parked, even if the car has been dragged from its original location.
Meanwhile, Ms. Minh Thu, a VinFast Vento owner, feels much more secure since changing from an old scooter to this smart electric motorcycle. "As a woman, I am very afraid of theft. Since using VinFast Vento, wherever I park, I also activate the anti-theft feature. If a bad situation occurs, I just need to activate the car lock, Turn off the engine on the phone and you're done," Thu happily said.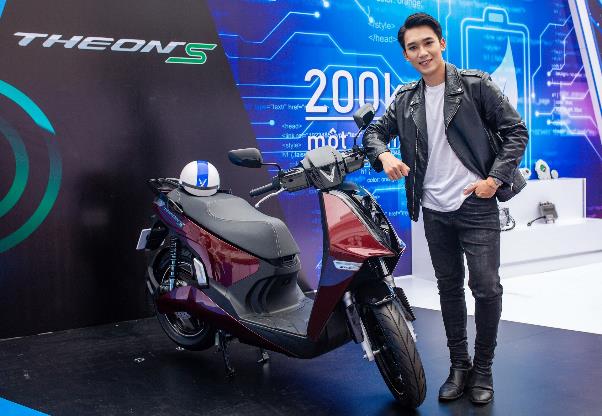 With VinFast smart electric motorbikes, users can easily manage all vehicle-related parameters through smartphones.
Tran Phi – another VinFast Theon user, considers the smart car to be no different from a smartphone. All information about the vehicle's condition is displayed visually through the screen, helping Phi know when to bring the car in for maintenance and repair.
"I'm not too knowledgeable about cars. In the past, I used to forget maintenance schedules and often didn't know anything about the car's condition. VinFast Theon makes everything easier, by always updating information about cars. the car in real time and automatically notify when it needs to be serviced. Using and taking care of the car becomes much easier and more convenient," said Tran Phi.
"No longer want to return to gasoline motorbikes"
Not only with smart features, VinFast also continuously develops core technologies for electric vehicles such as batteries and motors. The new generation of products including Feliz S, Klara S 2022, Vento S and Theon S are equipped with new LFP battery technology, helping to increase the range and maximum speed. As a result, VinFast Feliz S can go about 200 km after each charge, while Theon S can reach a maximum speed of up to 100 km / h, not inferior to gasoline motorbikes on the market.
"In the past, most electric motorcycles sold in Vietnam were imported from China, with the common point being that the quality is not high, the breakdown is fast, and the technology is low. However, since VinFast appeared, the definition of Electric motorcycles have completely changed," Tan Truong commented.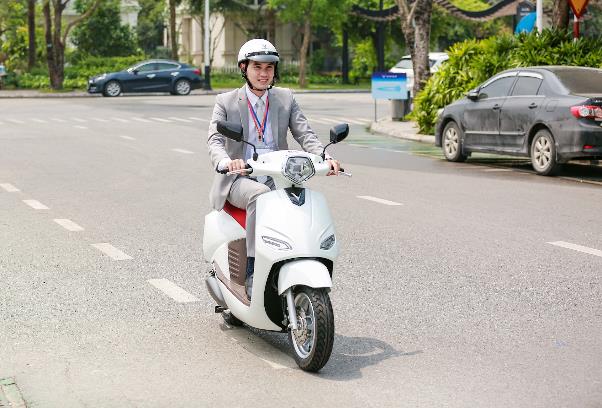 Many users of VinFast electric motorbikes after a while claim that there is no reason to return to petrol cars.
He added, after more than a year of using VinFast Theon, he no longer wants to go back to using petrol motorbikes. Quiet, clean, convenient in use and supported by a series of features and smart technology are advantages that, according to him, electric motorbikes will make users unable to give up.
"Since using electric motorbikes, I no longer pay attention to gas prices, nor do I have to wait in line to fill up like before. At night when I go home to plug in the charger, the next morning I have a full tank to go to work, when will the battery be charged. VinFast exchange for a new battery for free, there's nothing to worry about. I don't see any reason to go back to using a petrol car again," Truong said.
According to Fortune Business Insights, the global electric motorcycle market will grow from $15.22 billion in 2021 to $31.04 billion in 2028, with an annual growth rate of 10.7%. Motorcycles using electric energy are identified as part of the future transportation system, especially in countries where motorbikes are mainly used, like Vietnam.
You are reading the article
Smart technology helps VinFast electric motorbikes conquer users

at
Blogtuan.info
– Source:
danviet.vn
– Read the original article
here