Cư dân mạng
World
Spread wedding invitations by plane, whoever catches them eats for free
Now, we are not surprised when we come across a lavish billion-dollar wedding of the giants. Hundreds of gold trees, super cars to process the bride or wedding dresses with billions of diamonds, … are not too strange. Also because the wedding is a very important occasion, it is understandable that the rich spend their money without regret.
But 100 years ago, there were weddings so loud, lavish and "crazy" that people still refer to them as a "legend" of wealth. And one of the weddings that overwhelmed others was the wedding of the businessman's son – billionaire Bach Thai Buoi.
The wedding was a hit throughout Indochina, the French press reported it
Perhaps many people know, Bach Thai Buoi was one of the four richest people in Vietnam in the early 20th century. He was dubbed the "Northern Ship King" with diverse and increasingly open business fields. wide. He built many factories such as Nam Dinh rice mill, power plant, water plant, etc. With his outstanding vision and business talent, Bach Thai Buoi became one of the billionaires in Vietnam at that time. now, capable of confronting merchants from France and the Chinese.
Regarding marriage, the Hai Phong businessman has many wives and children, but among them, he is most interested in two children, Bach Thai Toan and Bach Thai Tong. In particular, Bach Thai Tong was the one who inherited the entire property when his father passed away.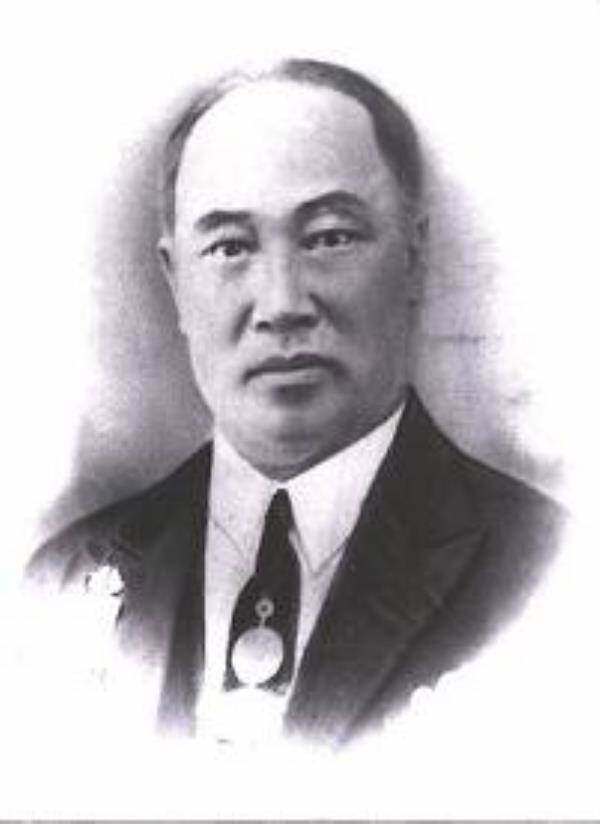 Businessman – billionaire Bach Thai Buoi
Therefore, the wedding of the son he loved the most, Bach Thai Tong, was held very special, even famous throughout Indochina for its pomp and luxury. French press agencies and news agencies also reported and praised.
At that time, according to traditional customs, Bach Thai Tong's marriage was arranged by his parents. In order to be worthy of the billionaire's family, the bride also belongs to the family of registration.
The bride in this lavish wedding is Nguyen Thi Tam. She is the daughter of the Nghi district mandarin in Thuong Tin town, Ha Dong province. Her family is both powerful and extremely rich because her grandmother Nguyen Thi Tam is the owner of a famous large cloth merchant from the North to the South.
Not only is the daughter of a noble family, Nguyen Thi Tam also possesses a salty beauty, notably white skin, tall slender figure and a luxurious and elegant aura. Not only is she beautiful, she was also raised from a young age, so she is an educated, beautiful girl.
She is good at cooking, embroidery, knitting… and can read and write because her father invited a teacher to teach Quoc Ngu and French. It is not difficult to understand when Nguyen Thi Tam is famous all over the world and is asked by a series of rich princes to be charming.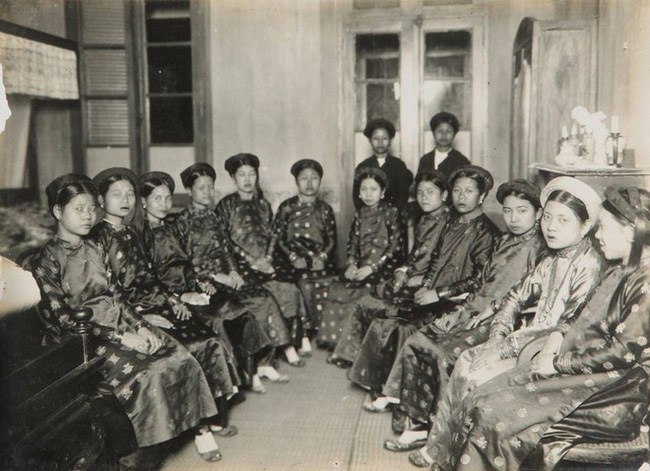 Bride Nguyen Thi Tam (2nd from the right) with her cast
It was not easy to make the Nghi district mandarin marry a daughter more precious than gold, until businessman Bach Thai Buoi asked for a wife for his son, he nodded in agreement. The fact that two rich families at that time got married was an event that many people looked forward to.
Carrying the bride by plane, scattering wedding cards on the road, whoever catches them will have a free wedding
Bach Thai Tong's wedding took place on January 11, 1922 of the lunar calendar. The wedding was held and lasted for 3 days. At that time, the distance from Hanoi to Hai Phong was not as convenient as it is now. And businessman Bach Thai Buoi made a bold decision to take the bride from Hanoi to Hai Phong by… a private plane!
Now receiving the bride by plane is enough to make people admire, let alone an event from 100 years ago! So this wedding really went down in history because it took a whole year to talk about this one-of-a-kind wedding!
As if to increase the level of "playing foolishness", the plane to pick up the bride was still flying slowly and… scattered invitations. Whoever catches it not only gets a free meal, but also gets money to take home.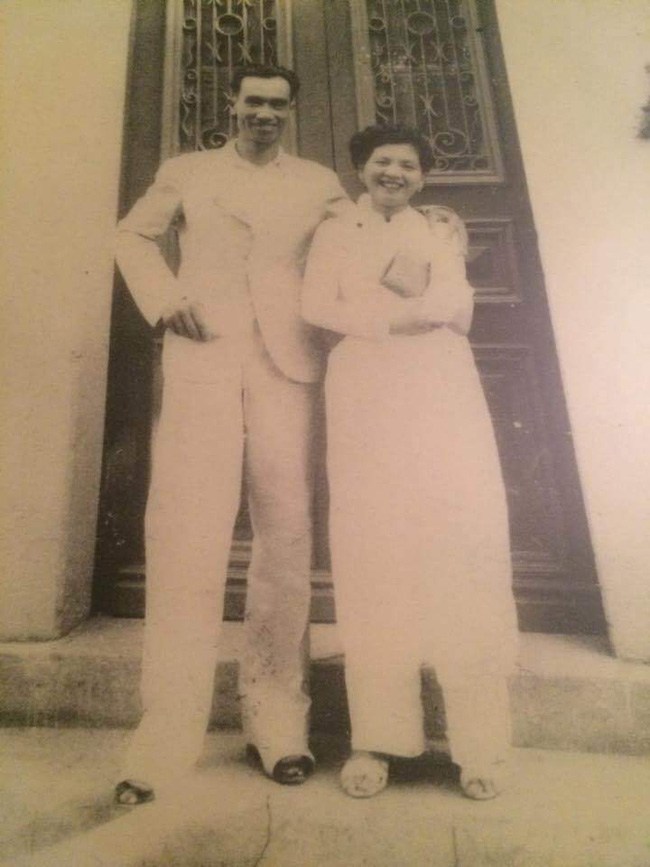 The couple both age-matched
After the plane picked up the bride to arrive, cars were also paraded around the streets, making the wedding even more exciting and attracting the attention of many people. Also because Mr. Bach Thai Buoi was the first person to own a car in the North at that time was enough to make you imagine the grandeur of this wedding.
In addition, according to the information on the sidelines, the wedding has a "record" number of caskets, up to 20. Money "black ceremony" and gold and silver cannot be counted, only know that there must be a long line of people to carry.
Some of the remaining photos still make people whisper about the beauty of the bride and groom. The groom Bach Thai Tong is tall and well-dressed. Bride Nguyen Thi Tam has a bright smile.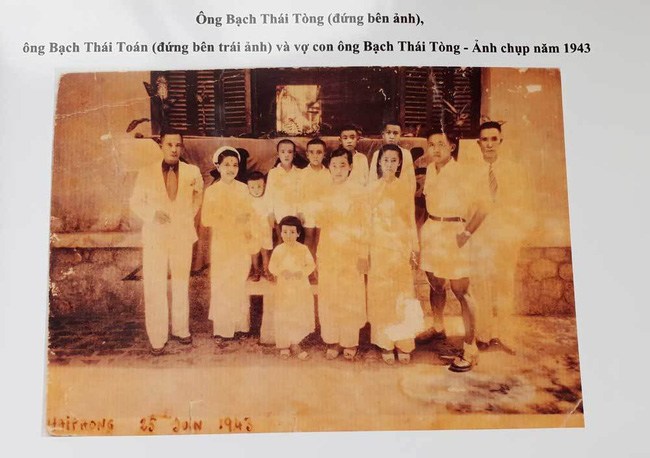 Mr. Bach Thai Tong's family
Certainly, this was the most extravagant and extravagant wedding in Vietnam at that time. Even today, it is very difficult to organize such a wedding.
You are reading the article
Spread wedding invitations by plane, whoever catches them eats for free

at
Blogtuan.info
– Source:
Soha.vn
– Read the original article
here