Eggplant is rich in vitamins and other nutrients. Eggplant skin also contains anthocyanins, so eating eggplant regularly is especially good for our body.
Material:
– 2 long eggplants, 200g minced meat, 4 cloves of garlic, 1 piece of ginger, a few sprigs of scallions, corn starch, 1 teaspoon of cooking wine, salt, soy sauce, pepper, oyster sauce, sugar just enough
Making:
Wash eggplant, cut into bite-sized pieces. Put the eggplant in a large bowl, add a teaspoon of salt, stir well and marinate for 20 minutes, then discard the black water in the eggplant bowl.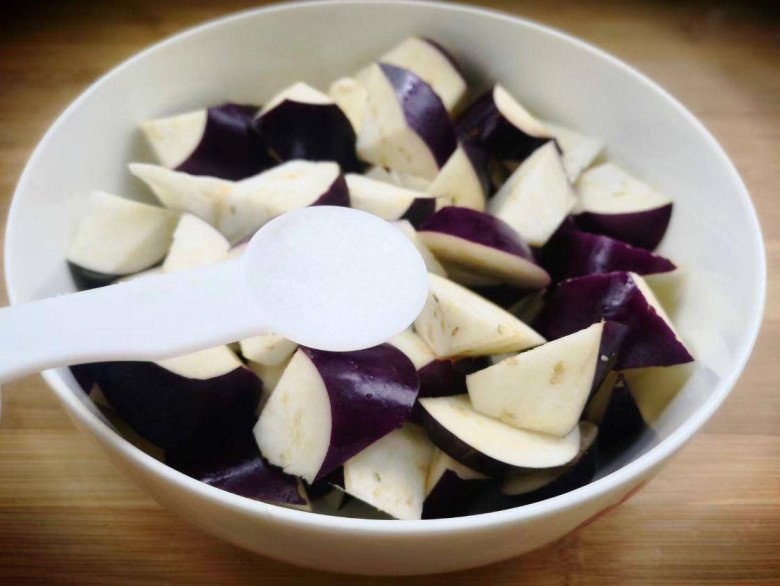 While marinating the eggplant, add a little salt to the meat, add 1 tablespoon of cooking wine and 1 teaspoon of starch, stir well, marinate for 10 minutes. The green onions are washed, the white ends are cut into small pieces, the green leaves are cut into long pieces. Minced ginger.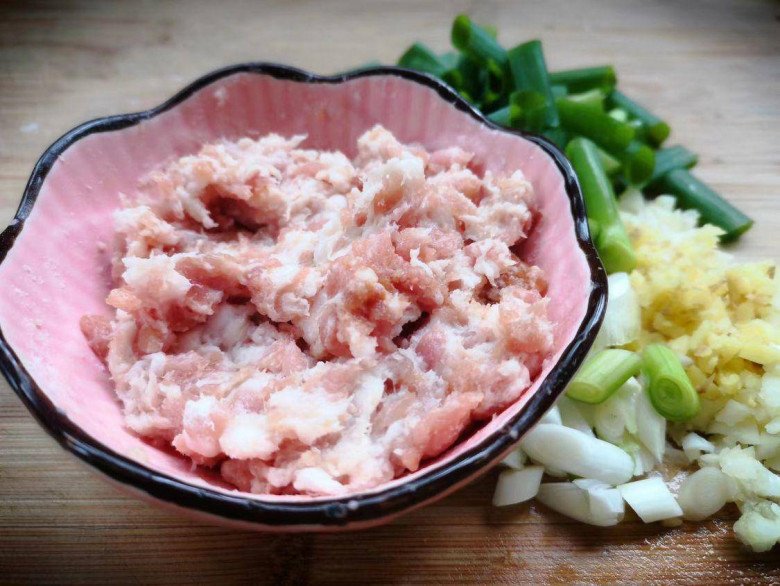 After 20 minutes, add a sufficient amount of water to the eggplant to wash off the salt, then squeeze out the water, then sprinkle with an appropriate amount of cornstarch and mix well, so that when frying, the oil absorption of the eggplant will be reduced.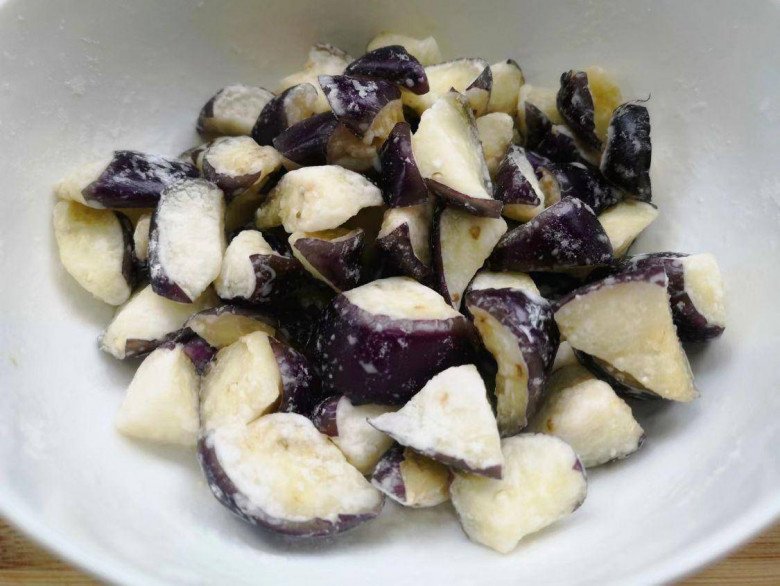 Put a suitable amount of oil in the pot, heat the oil to 60%, put on high heat, put the eggplant pieces in, fry until the surface is slightly golden, then take out and drain the oil.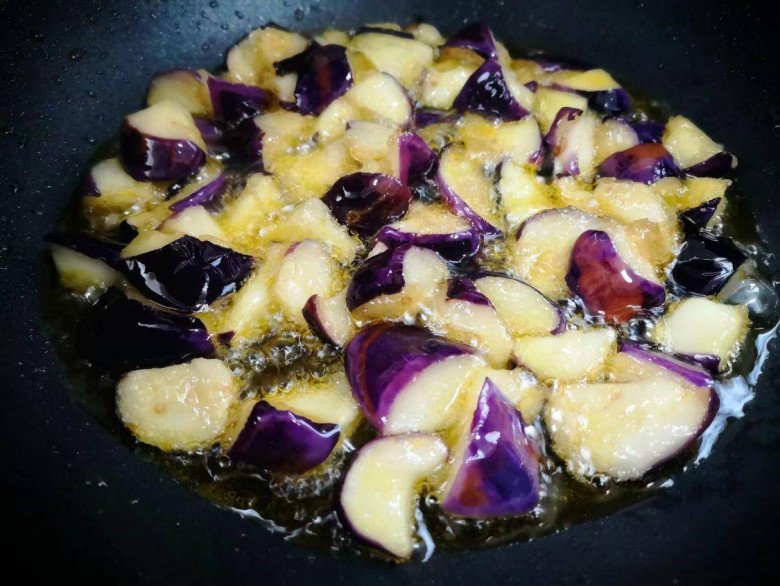 Still in the same pan, use cooking oil just finished frying the eggplant, pour in the minced meat and stir-fry quickly for the meat to hunt again. Add the white ends of scallions, ginger, and garlic and stir-fry until fragrant.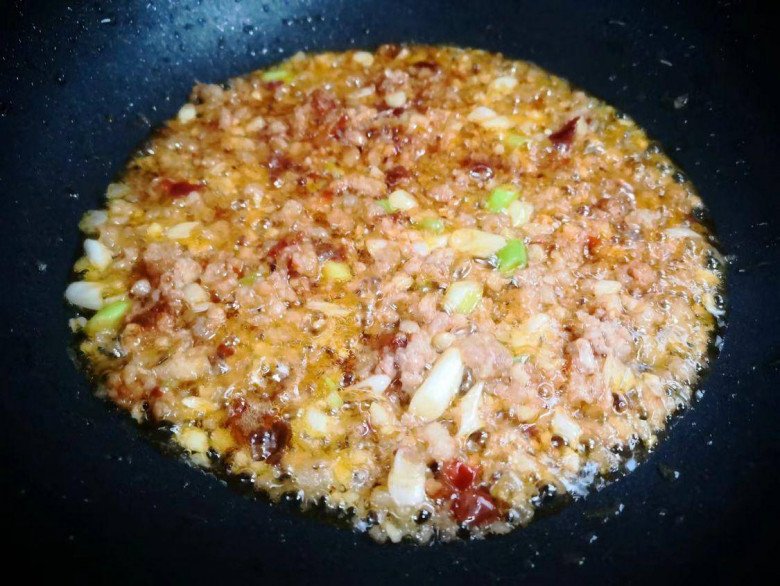 Then pour the eggplant into the pot of meat, stir-fry quickly, add 1 tablespoon of soy sauce, a little salt, pepper, oyster sauce, and a little sugar to taste. Continue to stir-fry for about 2 minutes until the eggplant is fully seasoned and cooked.
Mix 1 tablespoon of starch with a little water and then pour it into the stir-fry pan, stir until the water thickens, sprinkle with chopped scallions, stir well, then turn off the heat.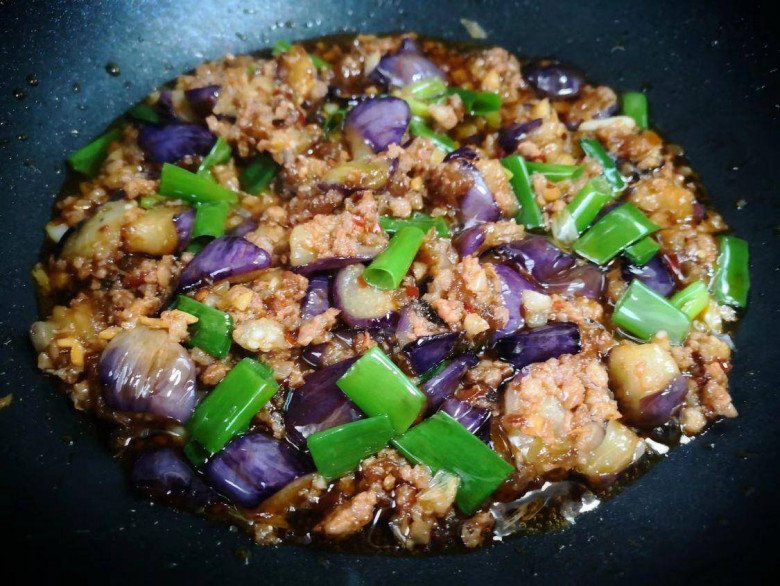 Stir-fried eggplant with minced meat in this style is very simple, but rich, bringing rice, making everyone love it.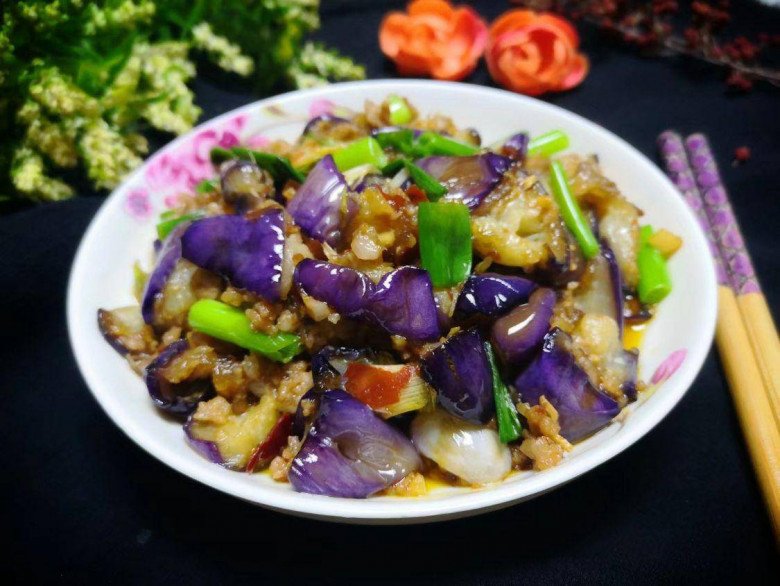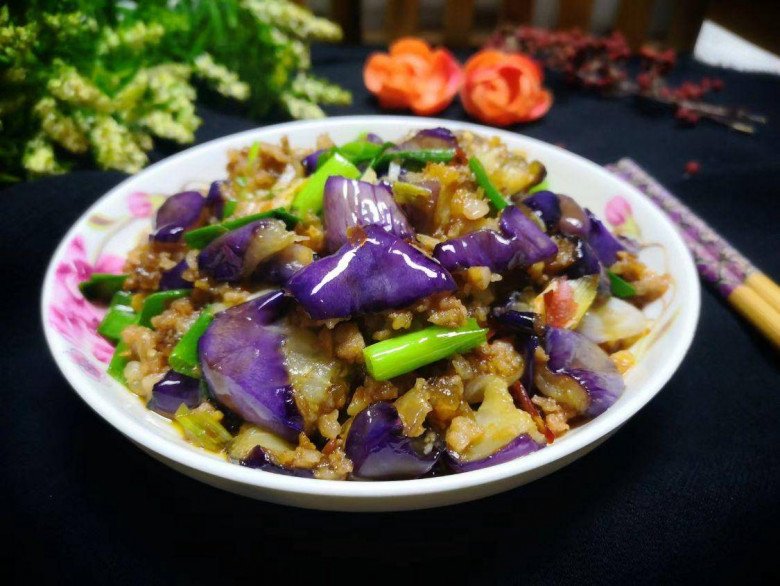 Good luck!
You are reading the article
Stir-fried eggplant like this just washes rice and cools down on a summer day

at
Blogtuan.info
– Source:
Eva.vn
– Read the original article
here