Life Style
The famous Phu Quoc noodle dish is always controversial between "delicious and difficult to eat", but few know that the owner took 10 years to perfect the "standard" taste.
In recent years, tourism in Phu Quoc has really exploded. Not only is it famous for its beautiful and attractive tourist destinations, but it is also famous for its rich and distinctive cuisine. There is a dish that people often say that they must eat when coming to Phu Quoc. If you have not eaten a full bowl of vermicelli, including squid, bowl, fish cake, dipping with a bowl of typical dipping sauce, you have not been to Phu Quoc.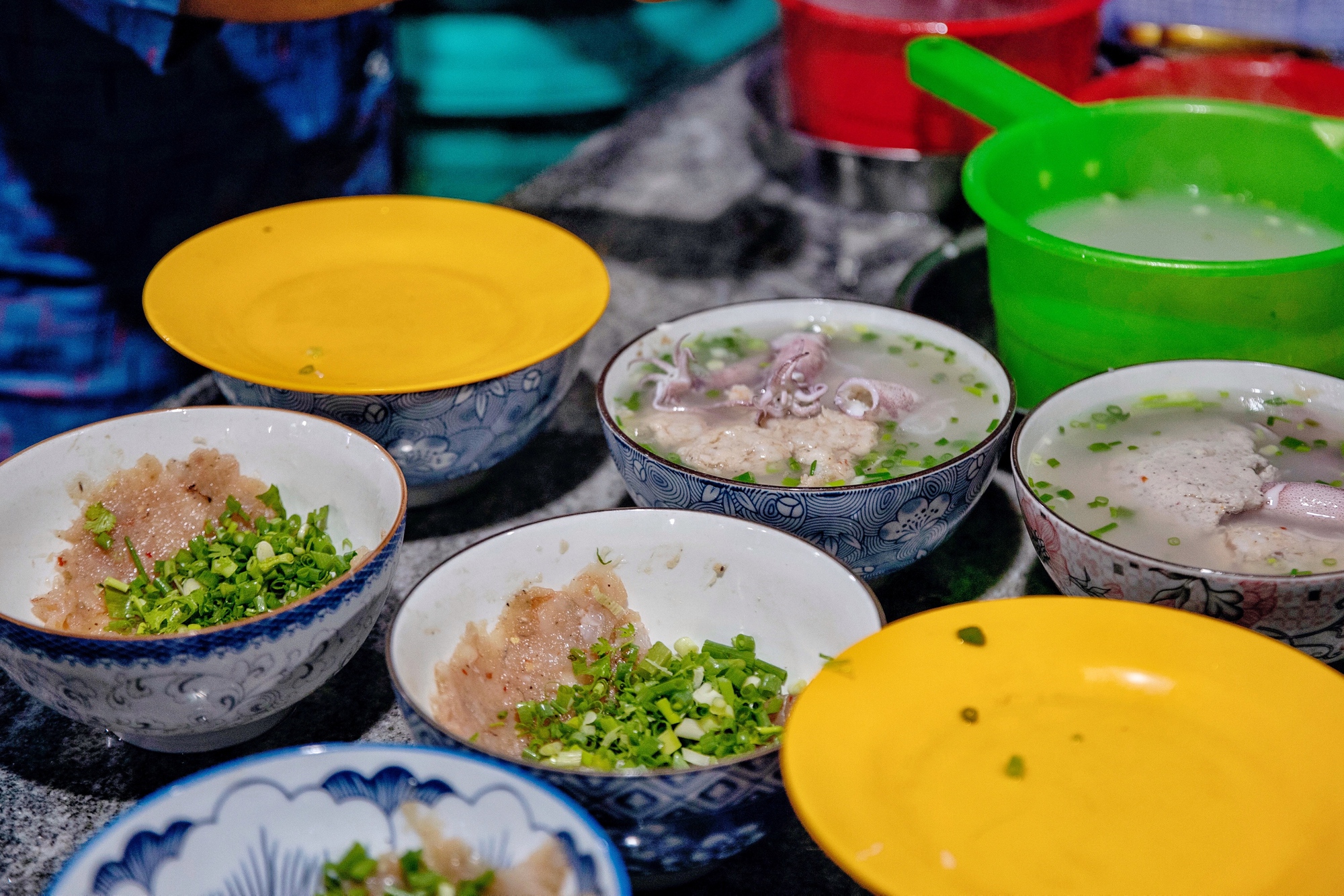 THE JOURNEY OF BRINGING BIRTHDAY Noodles in Phu Quoc
One of the most famous brands of vermicelli in Phu Quoc is Kien Xay restaurant. The shop is famous for being the first place to give birth and create noodle soup. Currently in Phu Quoc there are 4 branches, always crowded with people. This dish not only attracts tourists but also locals love to eat it.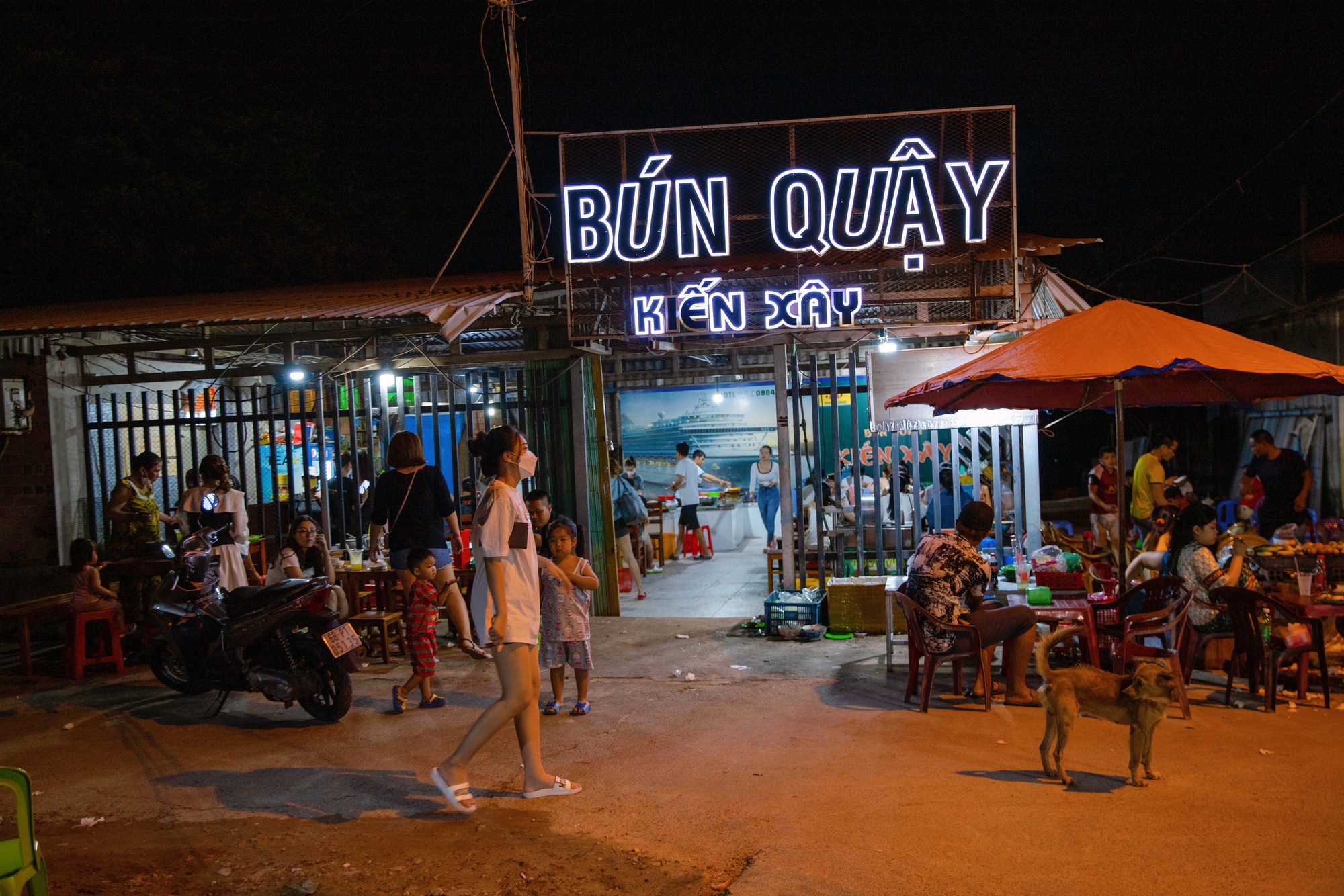 When asked about the origin of the noodle dish, Lanh (Manager of the Kien Xay noodle shop chain) said: "Nu quai comes from the shrimp vermicelli dish in Binh Dinh. My parents originally came from Binh Dinh, then went to Phu Quoc and then put that dish into gradual variations, which means that there is only a way to make shrimp vermicelli, but the flavor remains. The ingredients are completely different, so it can be said that vermicelli was born entirely in Phu Quoc.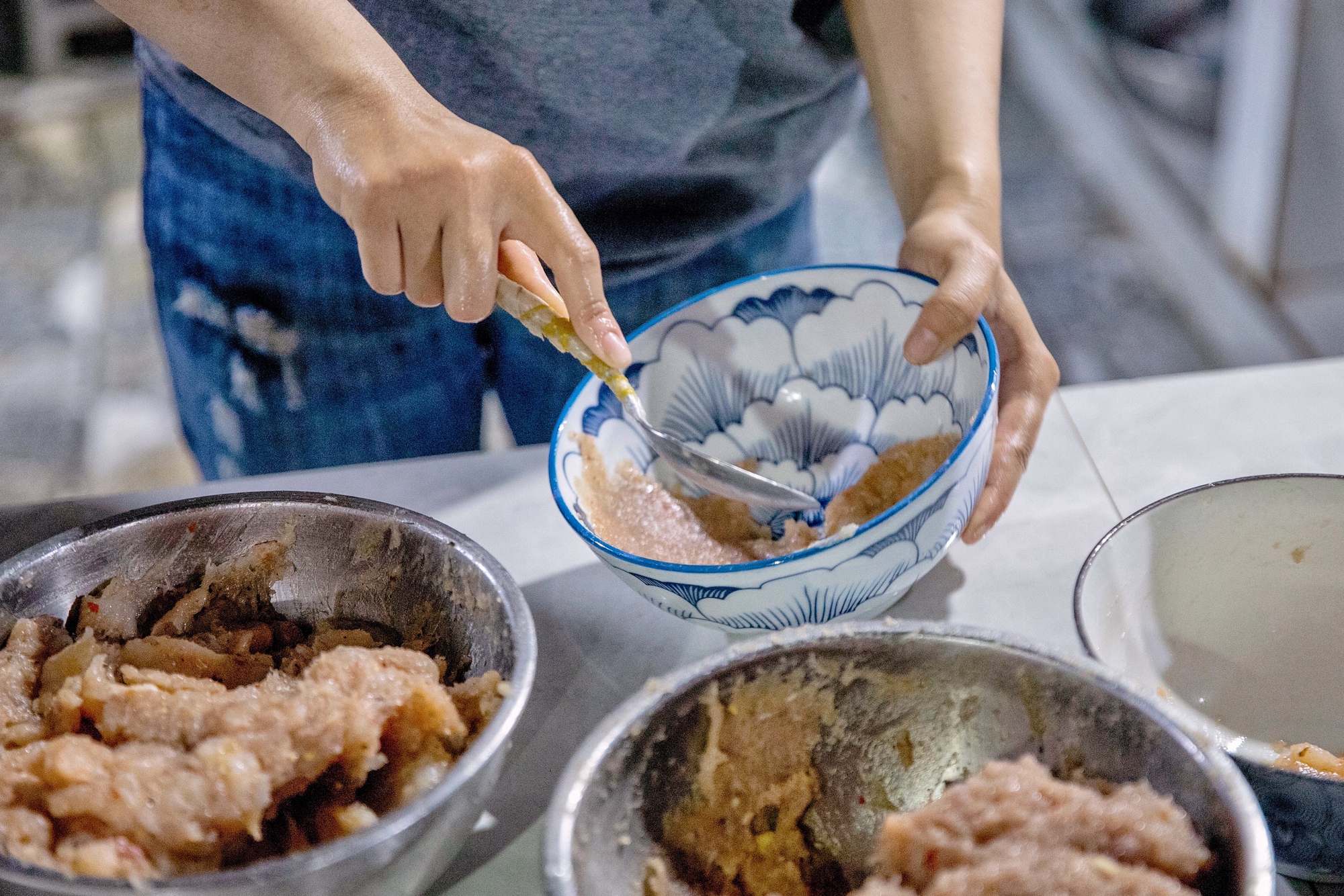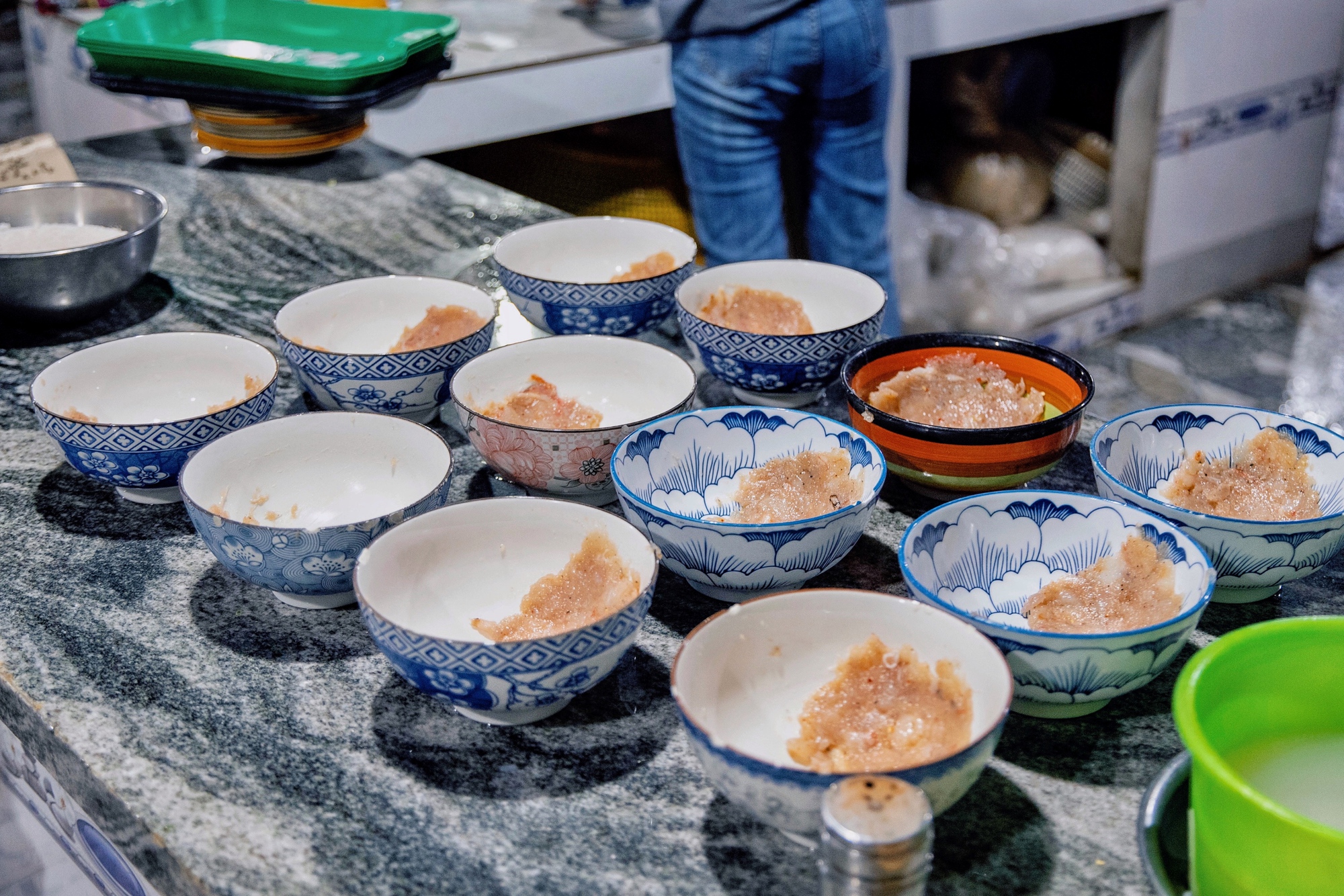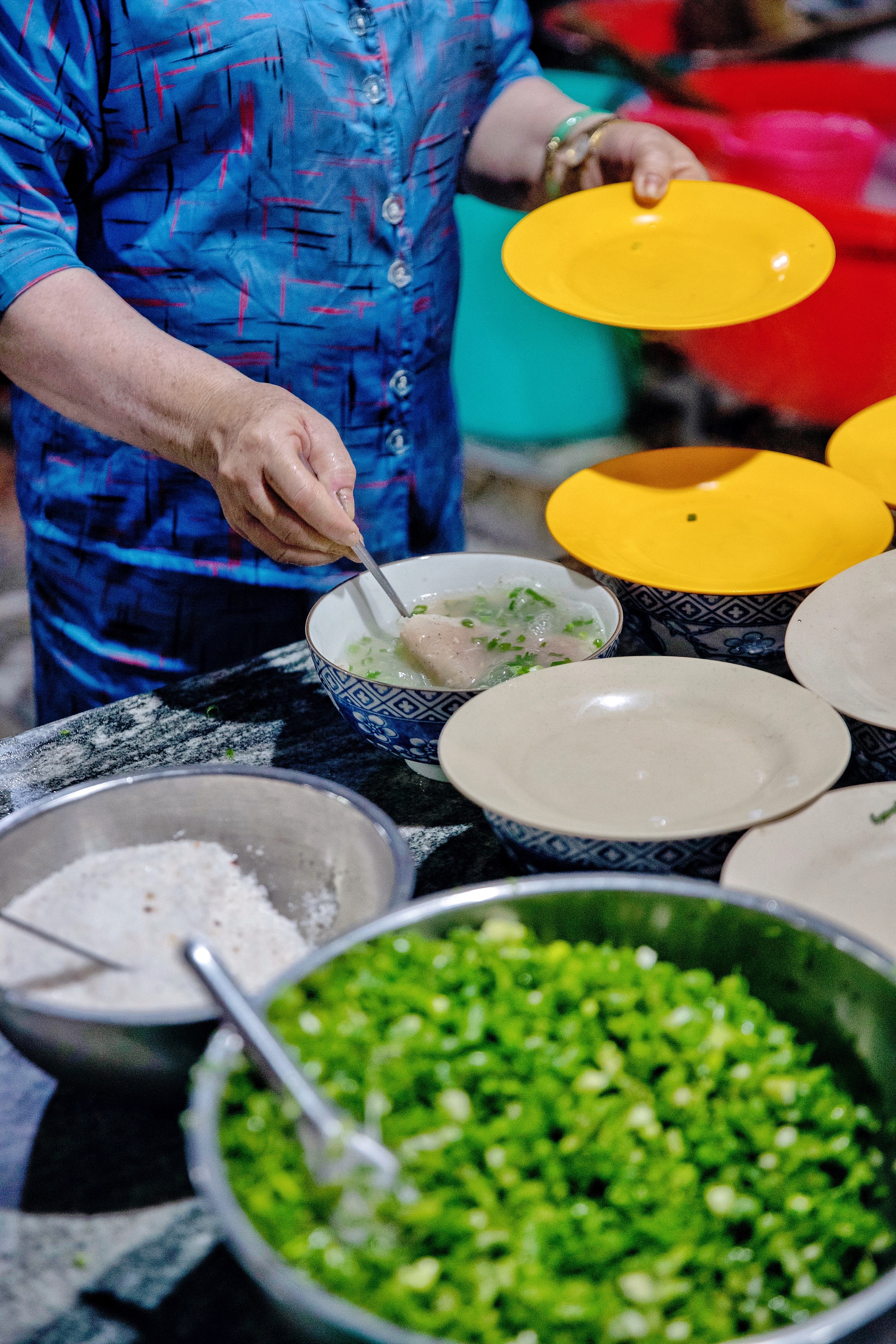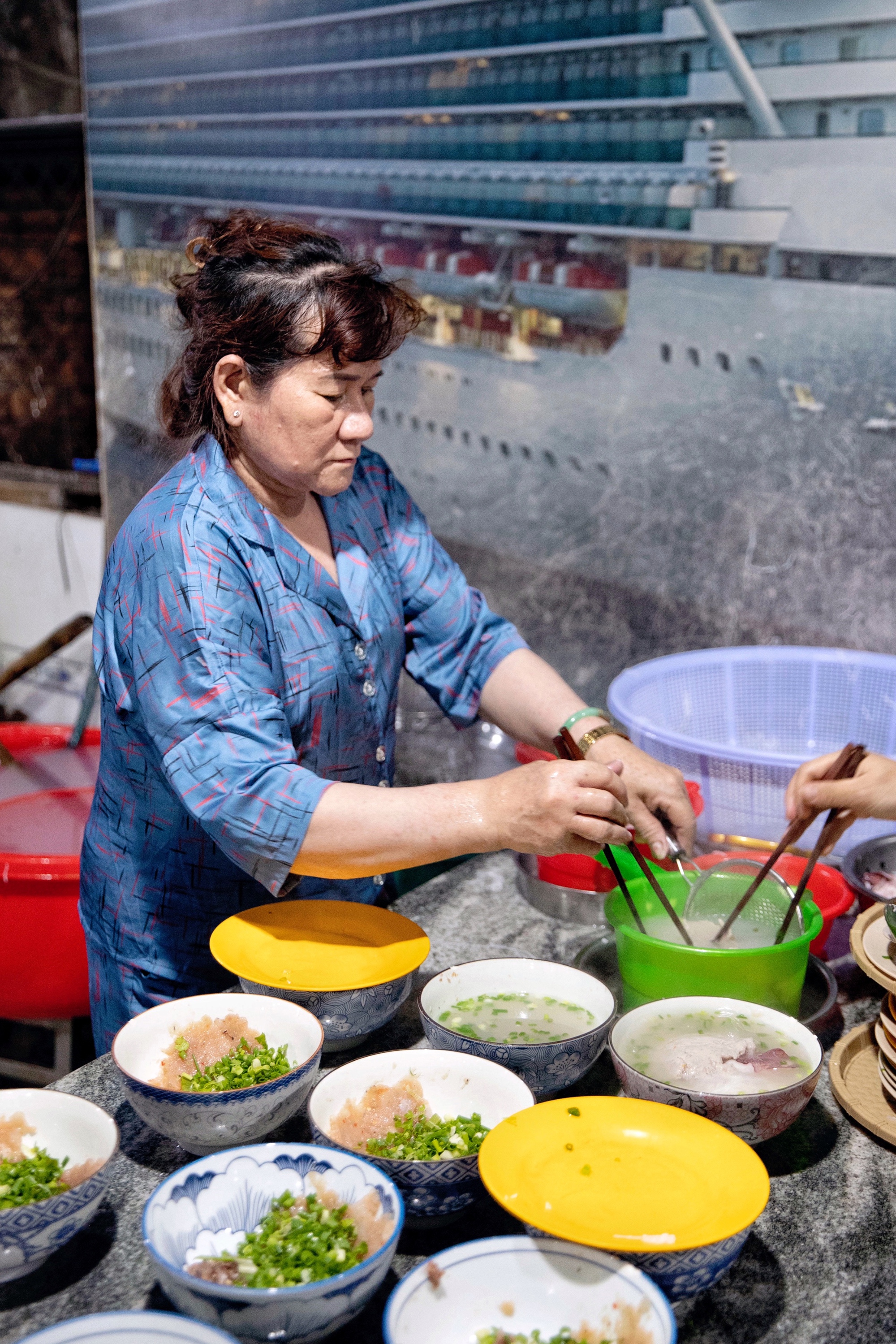 Because the processor always has to stir, the people have named this noodle dish "BUN QUICK".
My mother started making vermicelli noodles in 1995, 1996, and then gradually changed because Phu Quoc has a rich source of seafood, the typical taste of each region is also different, so keep adjusting. It was not until 2005 that my family's noodle dish reached the "standard" taste as it is today. And in 2010, guests began to love the dish, but because they didn't know what it was called, the chef "messed up" in the bowl, since then called it vermicelli to this day."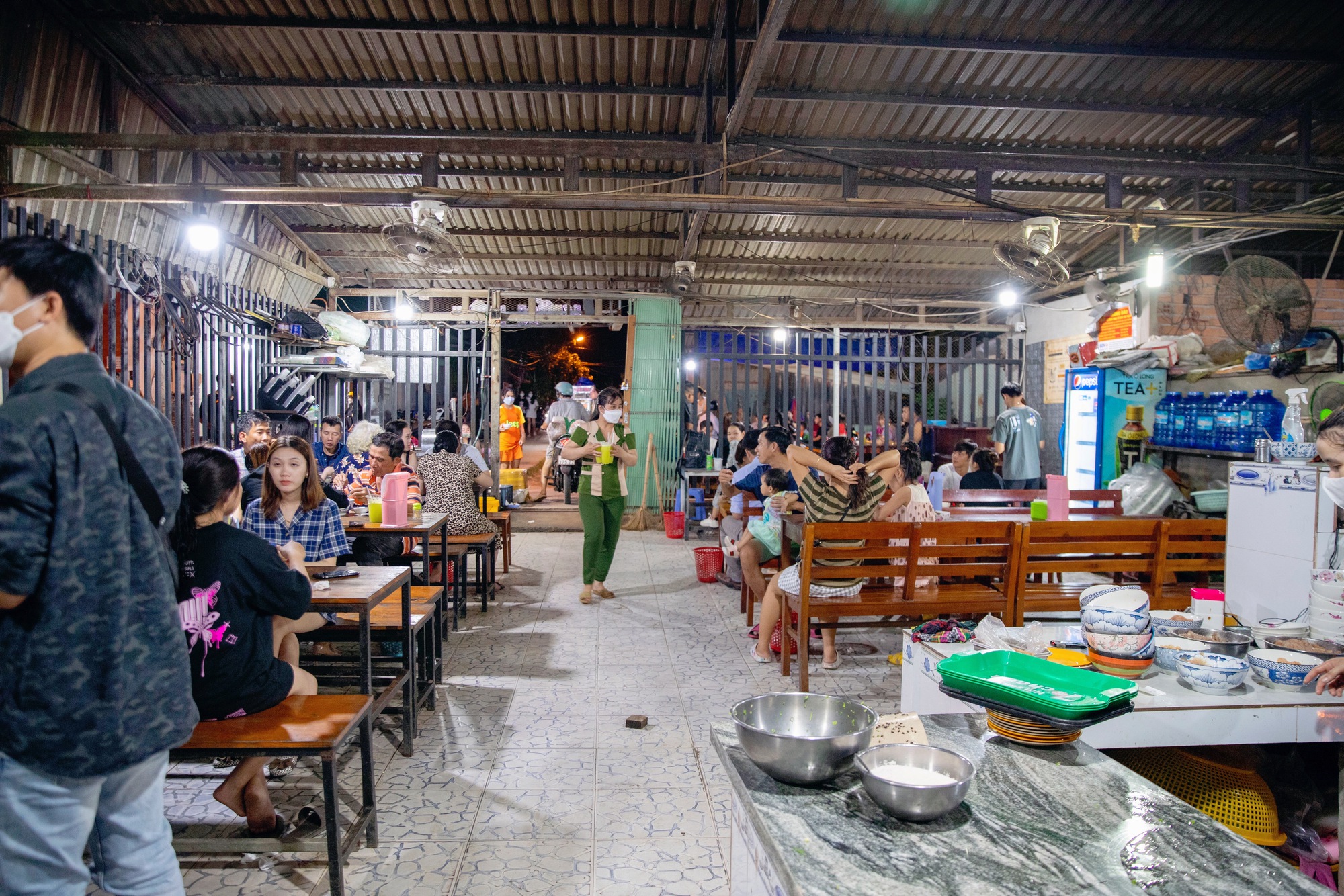 Since then, the noodle dish has been popular, many other shops have also sprung up. Lanh shared: "At that time, a lot of shops sprung up, so we had to think of a name to register the trademark to avoid confusion. By chance, my siblings all studied architecture and construction. So we chose the name Ant. Construction. At the same time, it also has the meaning "Accept ideas, develop and build up". In addition, ants are also strong, industrious and hardworking species. And in 2015, the shop was named. is Kien Xay".
MY CHILDREN IN COLLEGE BUT ALL ON WORKING TO DEVELOP WHAT MY PARENTS BUILD UP IN OVER 20 YEARS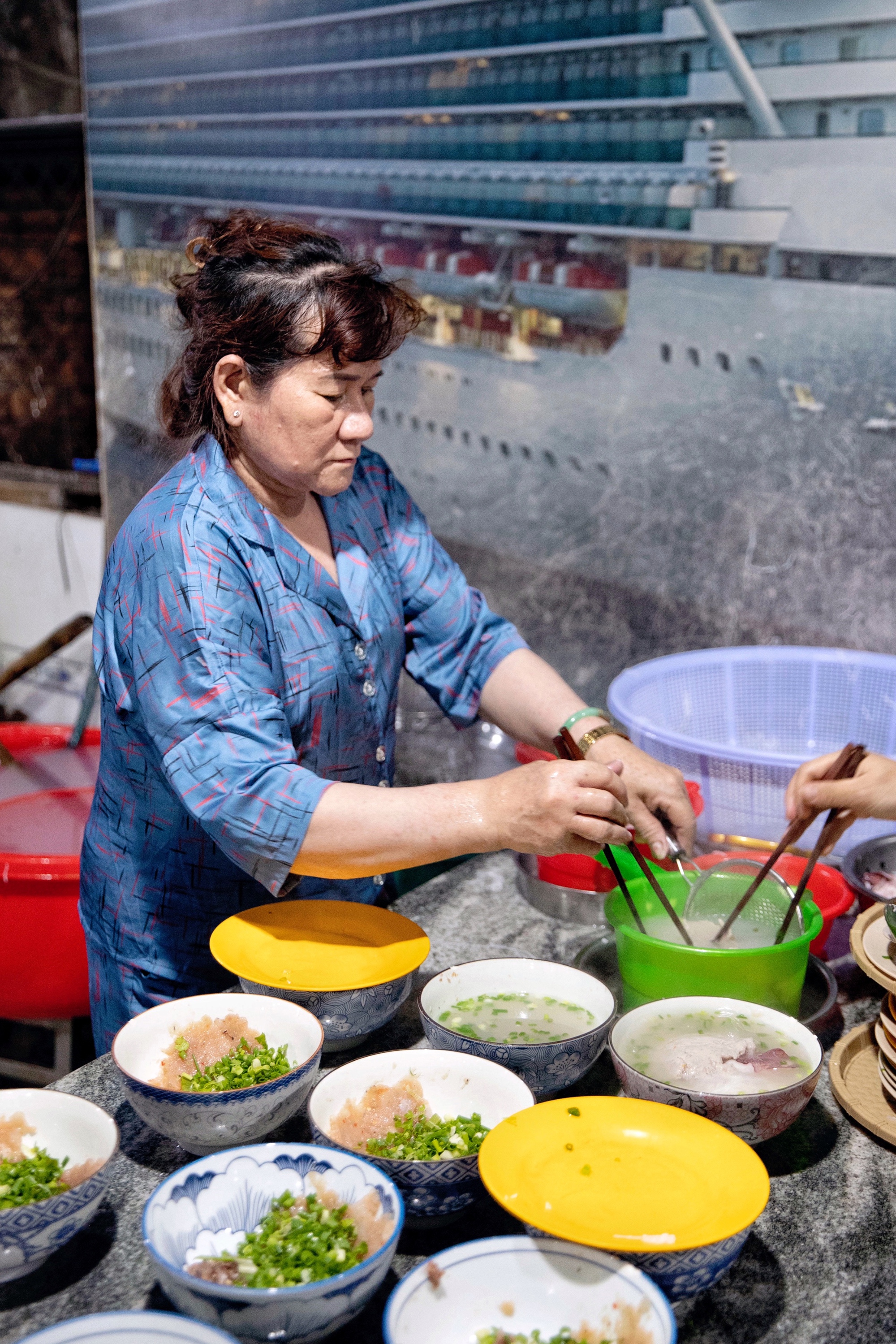 From a small noodle shop, the family has set up a chain of restaurants in Phu Quoc and Ho Chi Minh City.
The journey of more than 20 years of development and creation of the Kien Xay noodle shop brand from a nameless vermicelli shop without a signboard, mainly sold to local people. Currently, it has become an unforgettable address for tourists from all over the world. Opened a series of branches in Phu Quoc as well as Ho Chi Minh City.
Lanh said that all the shops named Kien Xay noodle soup are owned by the family. "The brothers in the family grew up with vermicelli. At first, the brothers and sisters in the family also determined to run a restaurant, so they went to school, but later saw the potential of this dish. Just like the family has created it. With a stable customer base, the brothers are also determined to develop what their parents have built.Currently, each branch is managed by one son, running a family business. My family doesn't think much."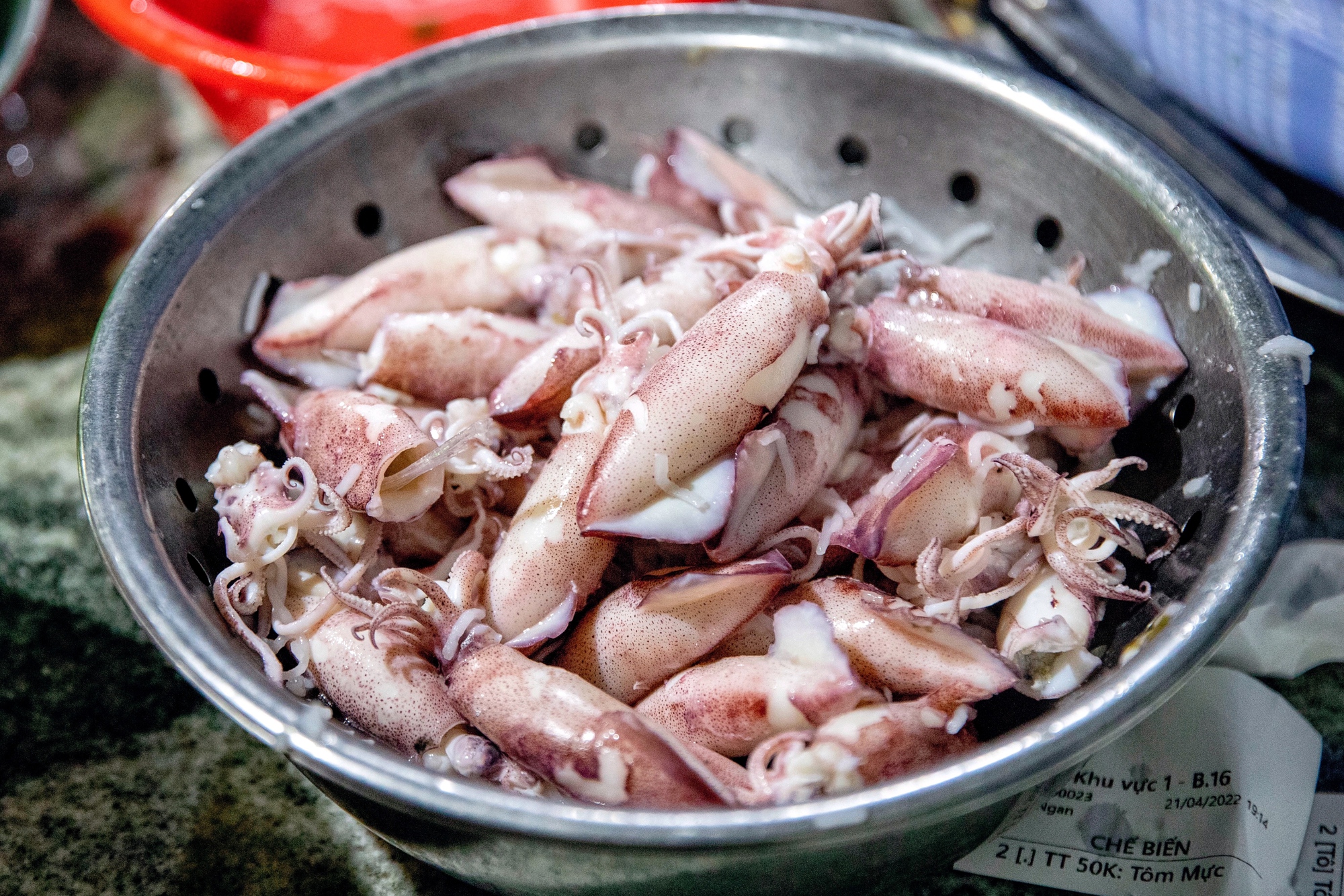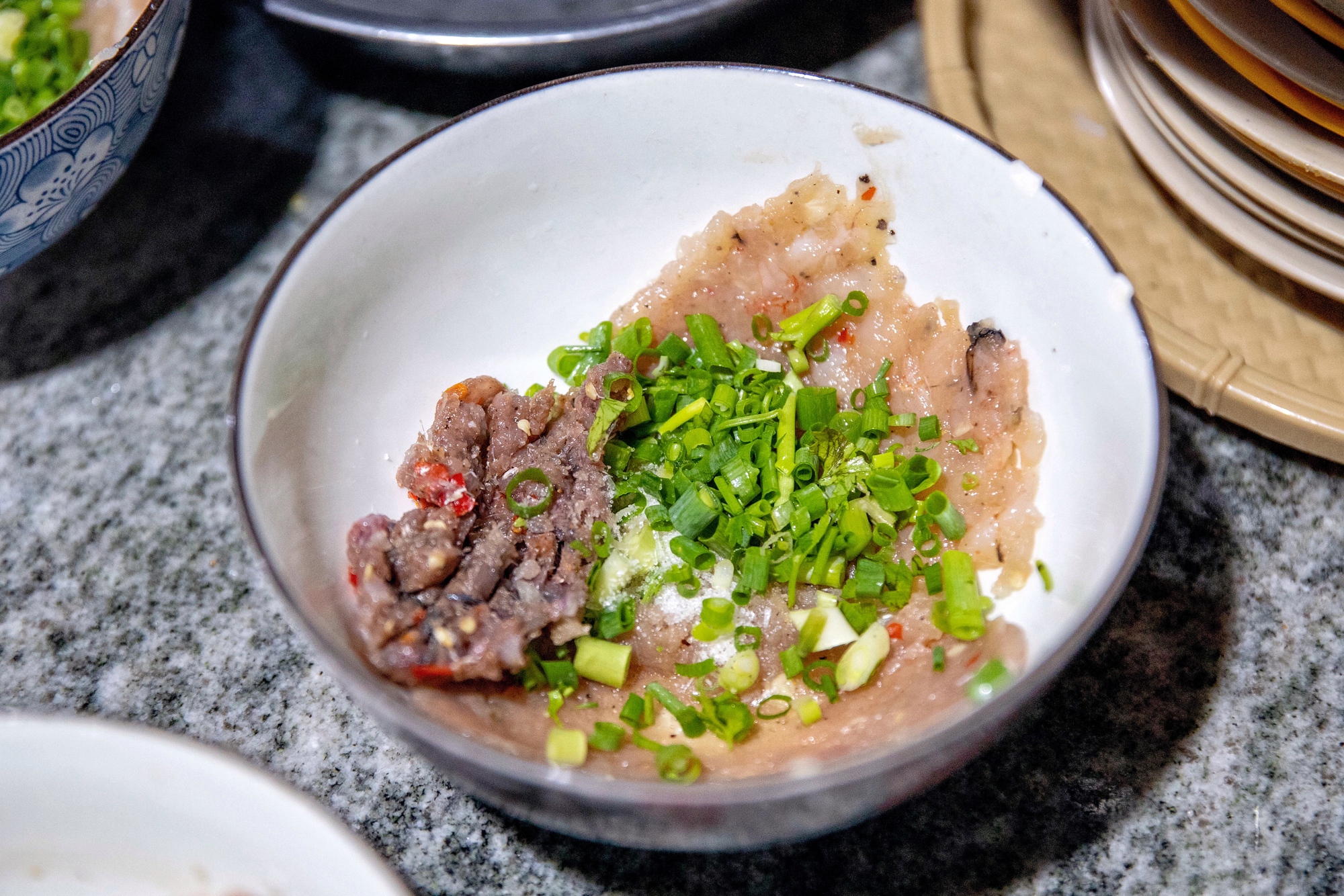 All ingredients are carefully selected, always fresh.
If a tourist comes to a locality to choose a good restaurant, people often look up on social networks, find the original restaurant or ask the locals. In Phu Quoc, there will be no shortage of shop names with the name "Original noodle soup", when asked Ms. Lanh clearly stated her family's business views:
"For my family, it's normal, everyone wants to do business, so if people want to write a star, don't mind others. I myself see and develop more every day, I have to do so when the customer receives it. I know when it comes to vermicelli, people think of Kien Xay. At the same time, our restaurant has also shaped its own style, everything from the restaurant's decor to the ingredients is also very unique."
WHO HAS LIKE TO EAT SEAFOOD CAN'T BE DIFFERENT!?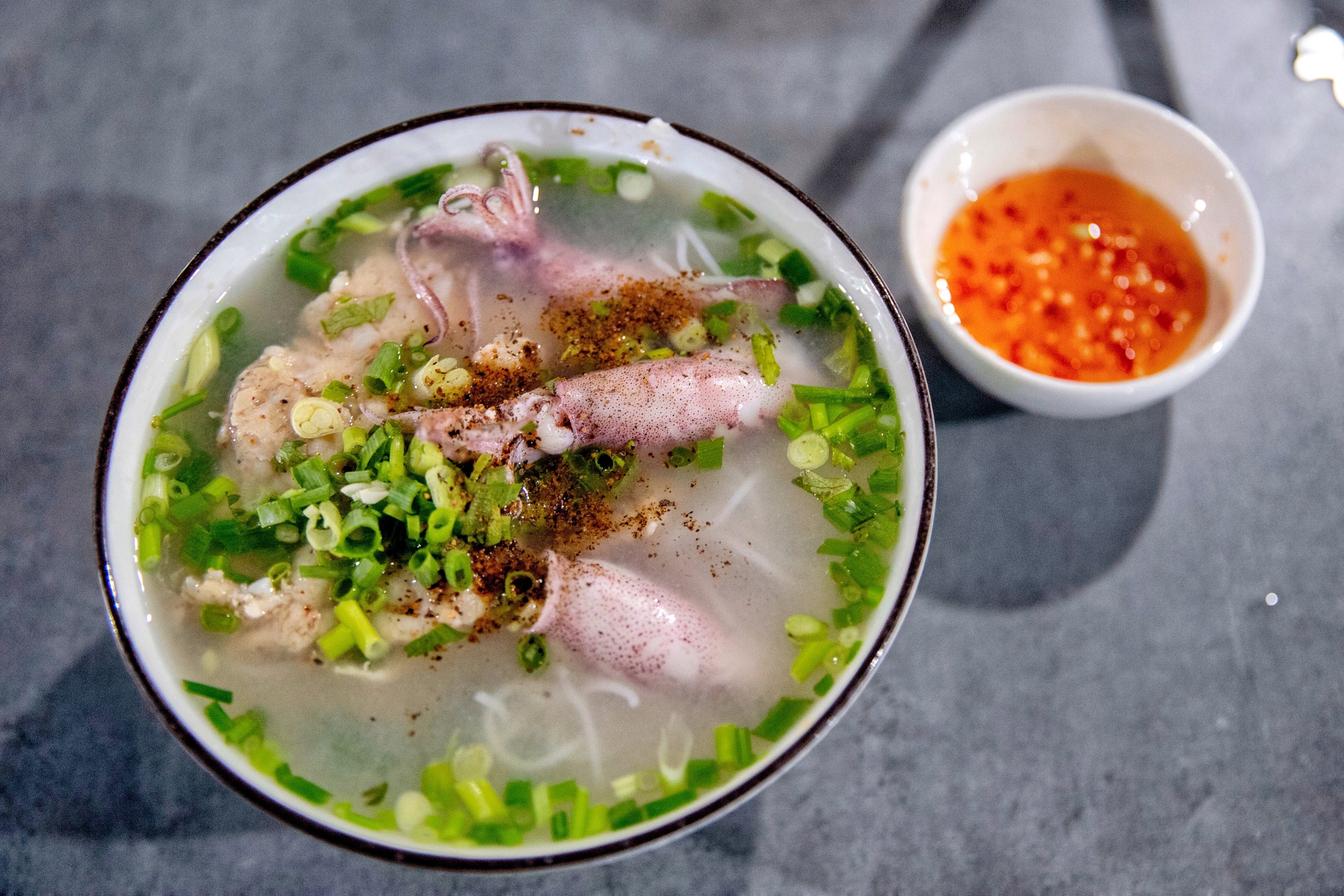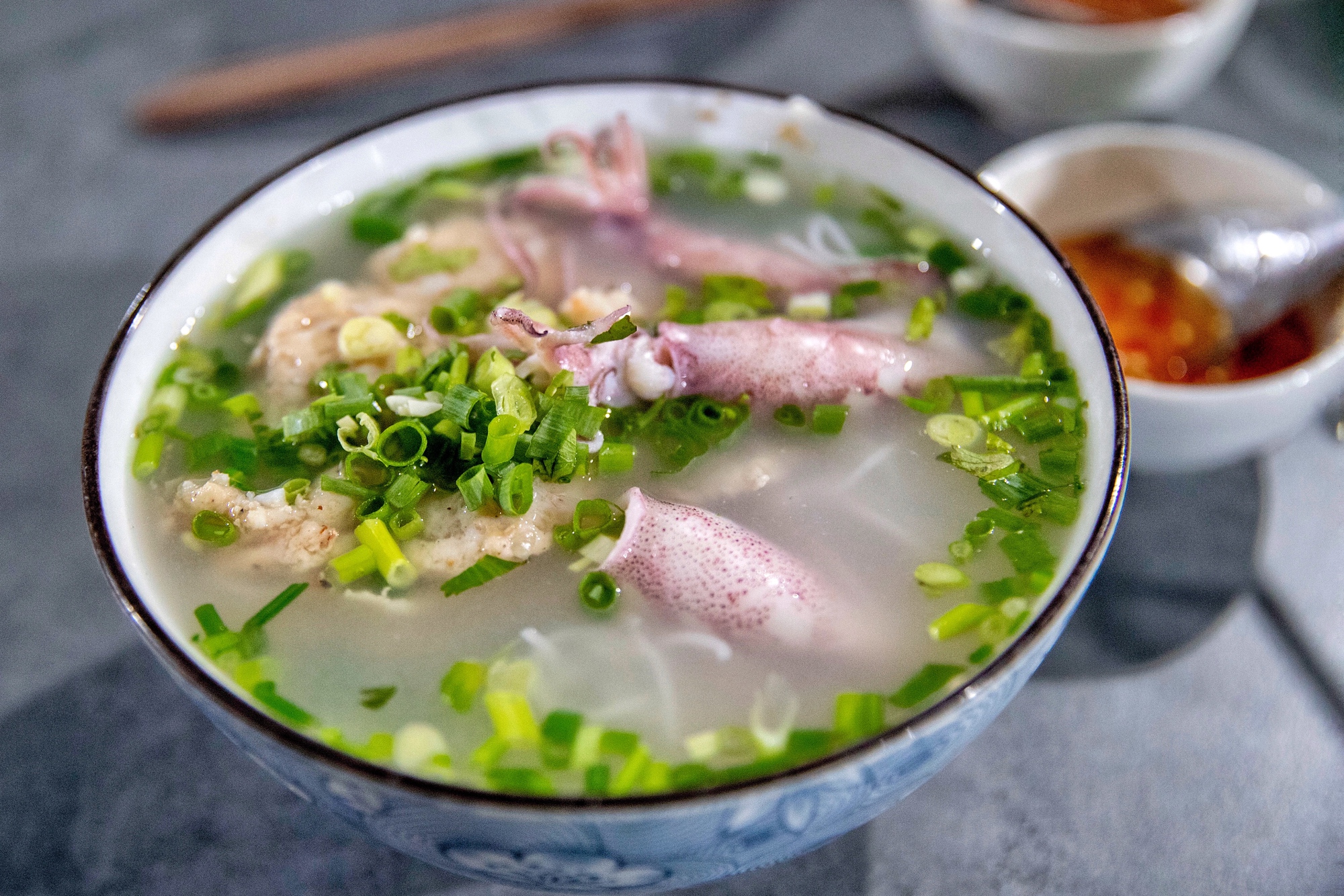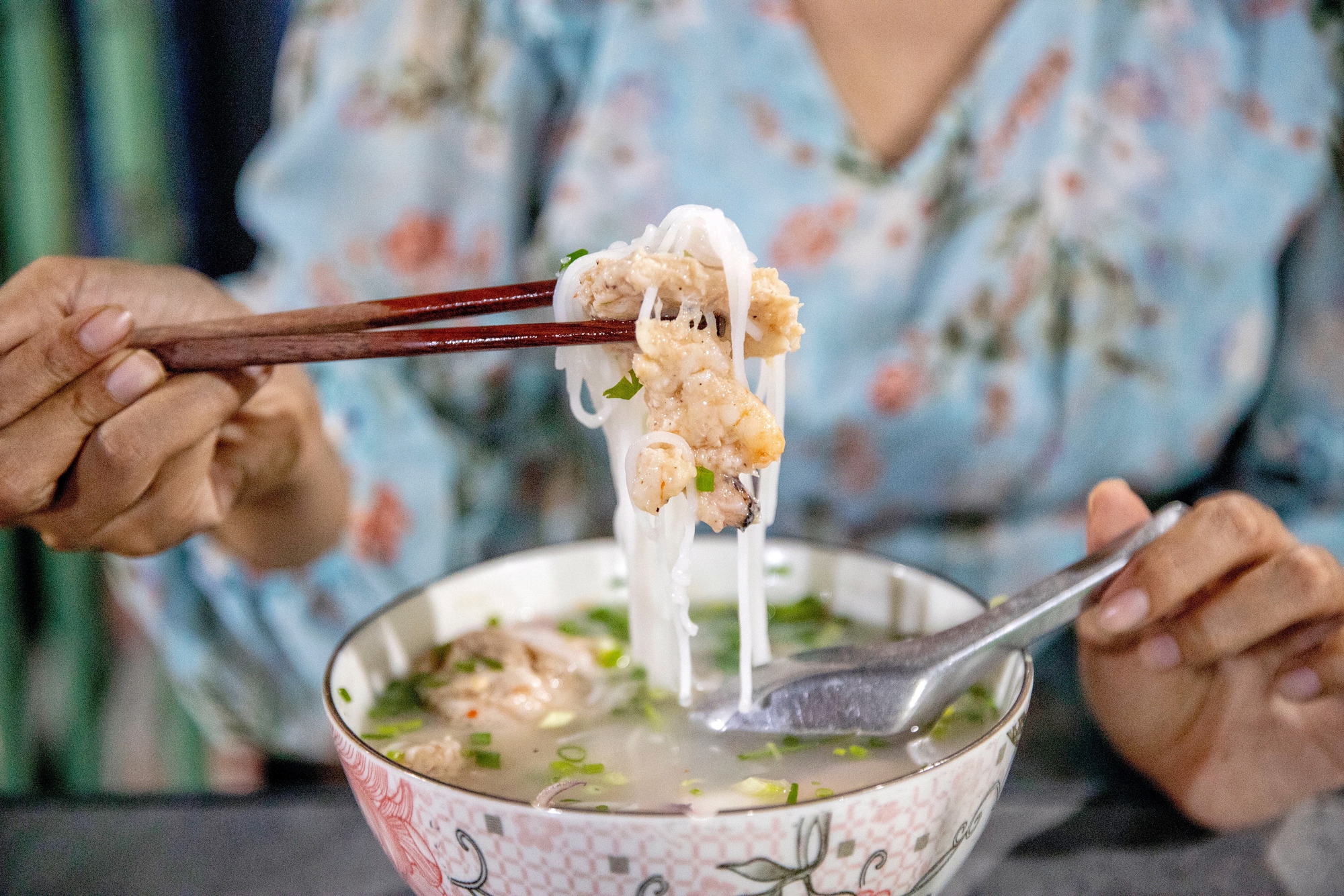 A sale of vermicelli noodles costs from 35,000-75,000 VND depending on the size and ingredients in it. Usually, a bowl of vermicelli consists of a boiled egg squid, fish cake, shrimp paste, chopped onions and fresh vermicelli. Lanh said: "All ingredients are prepared by the family, even the noodles are made directly by hand at the restaurant to ensure freshness."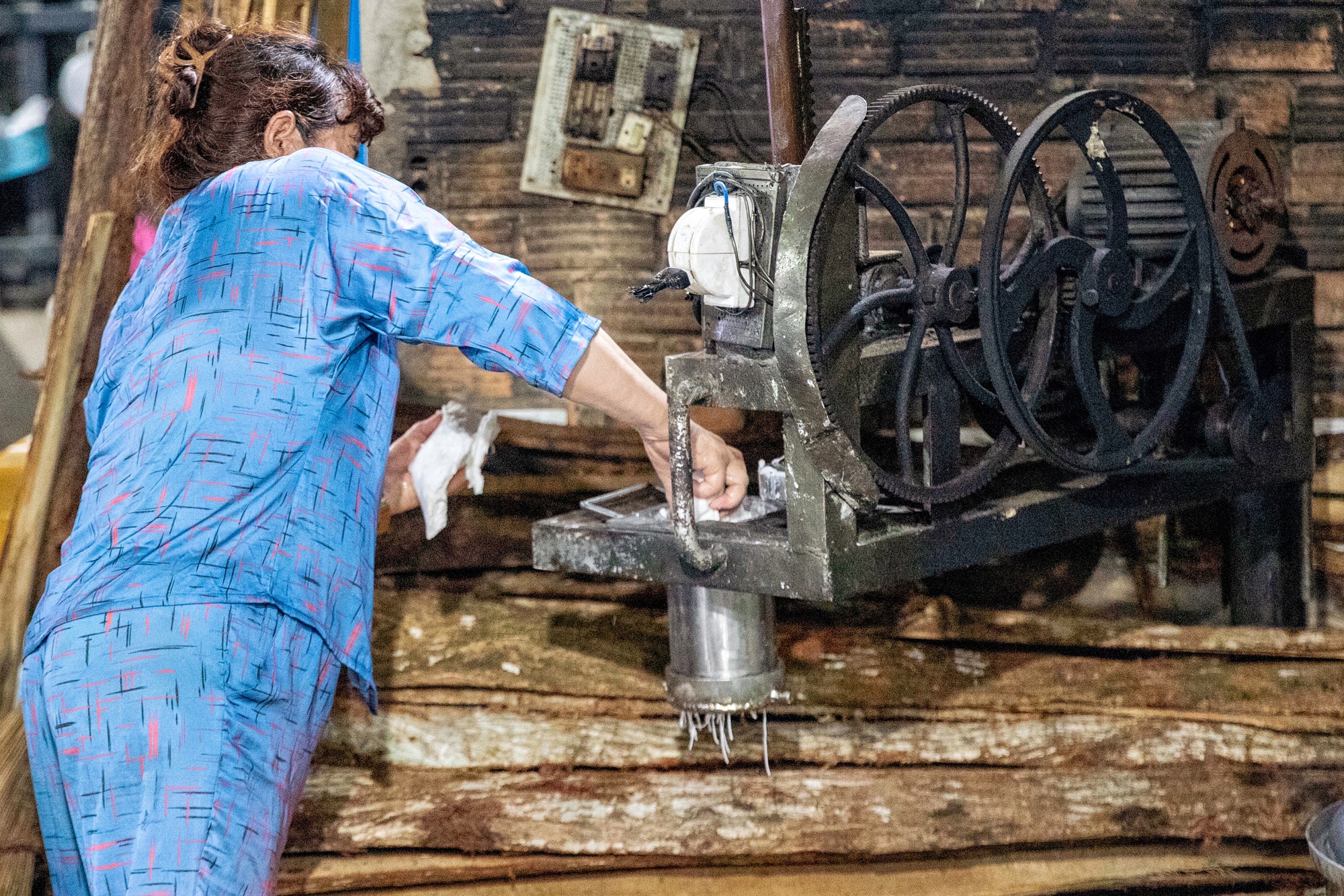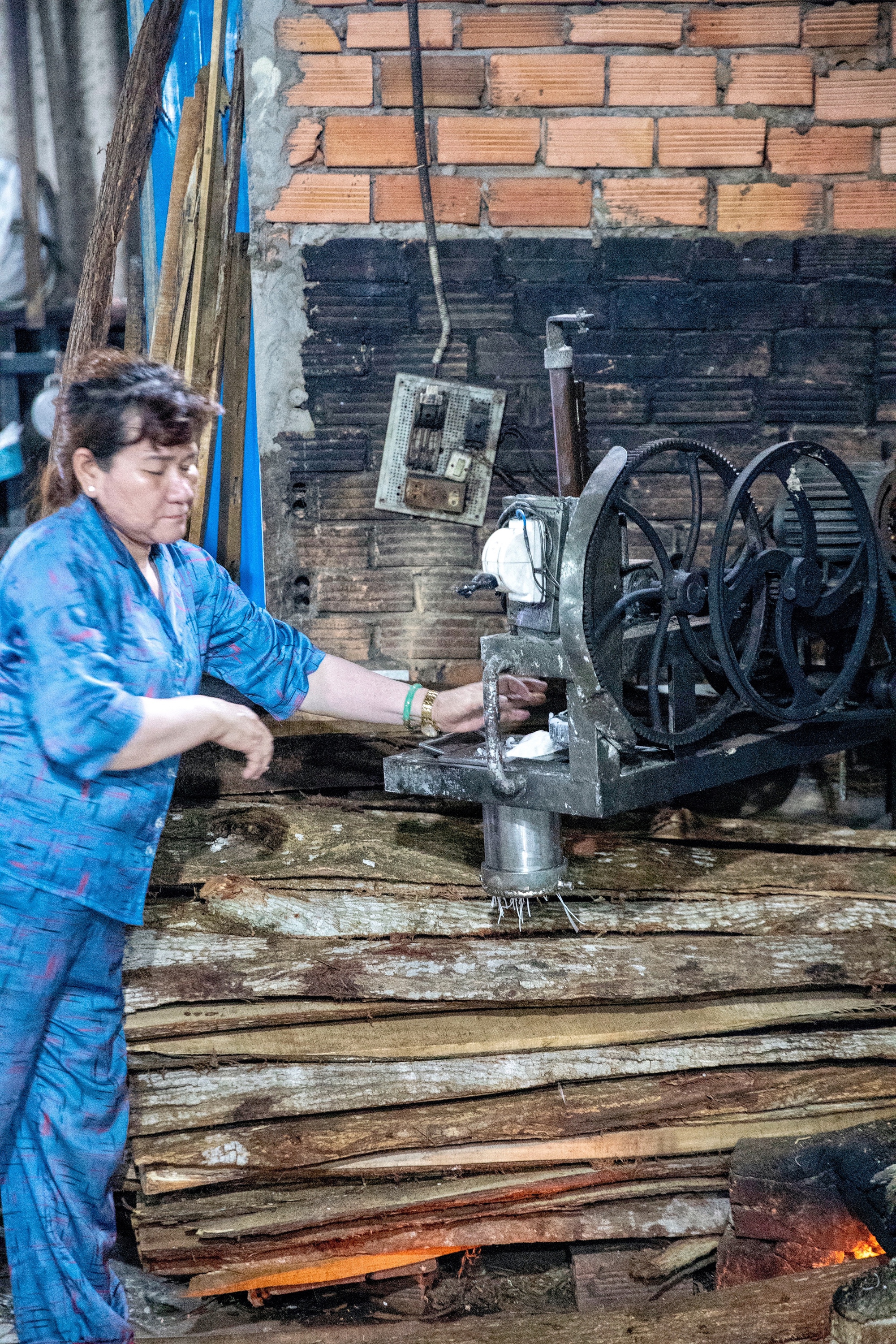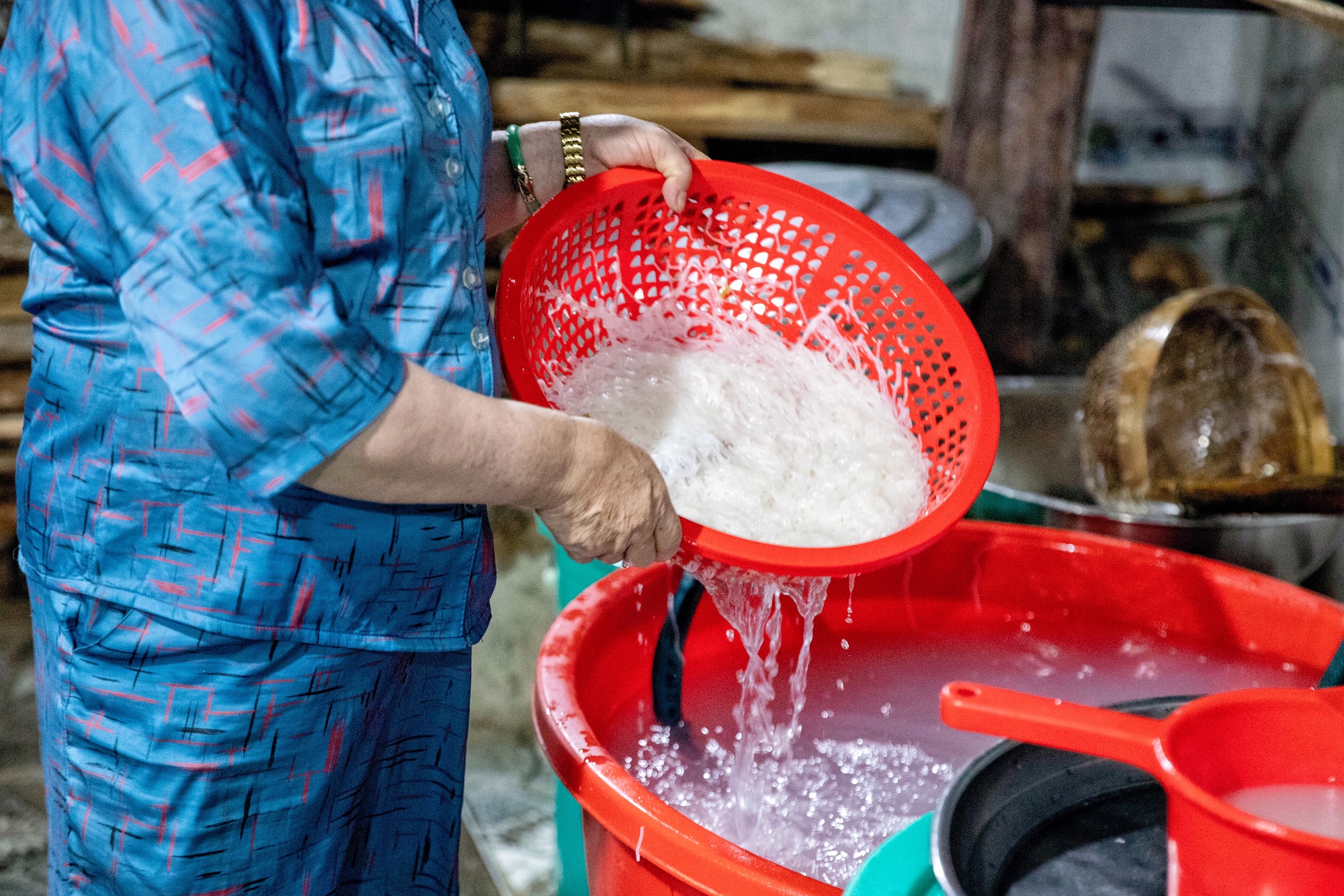 Noodles are handmade at the restaurant.
Revenue depends on the number of customers depending on the time, an average of 1,000-2,000 bowls a day. Lanh recounted: "When I was at school, there weren't many people doing it like now, sometimes customers have to wait more than 1 hour to hold a bowl of vermicelli in their hands. Now it's a bit faster, only waiting for about 30 minutes." .
It's the same with any dish, it's normal for people to praise and criticize. Some people like it, sobbing, just looking forward to coming to Phu Quoc to eat, others think that this noodle dish is "a bit bland, the broth is like snail juice.." Lanh also shared: "In my opinion, everyone has a different taste, I can't force others to like my dish, but I believe that if you are a person who likes to eat seafood, up to 80% will like to eat noodle soup."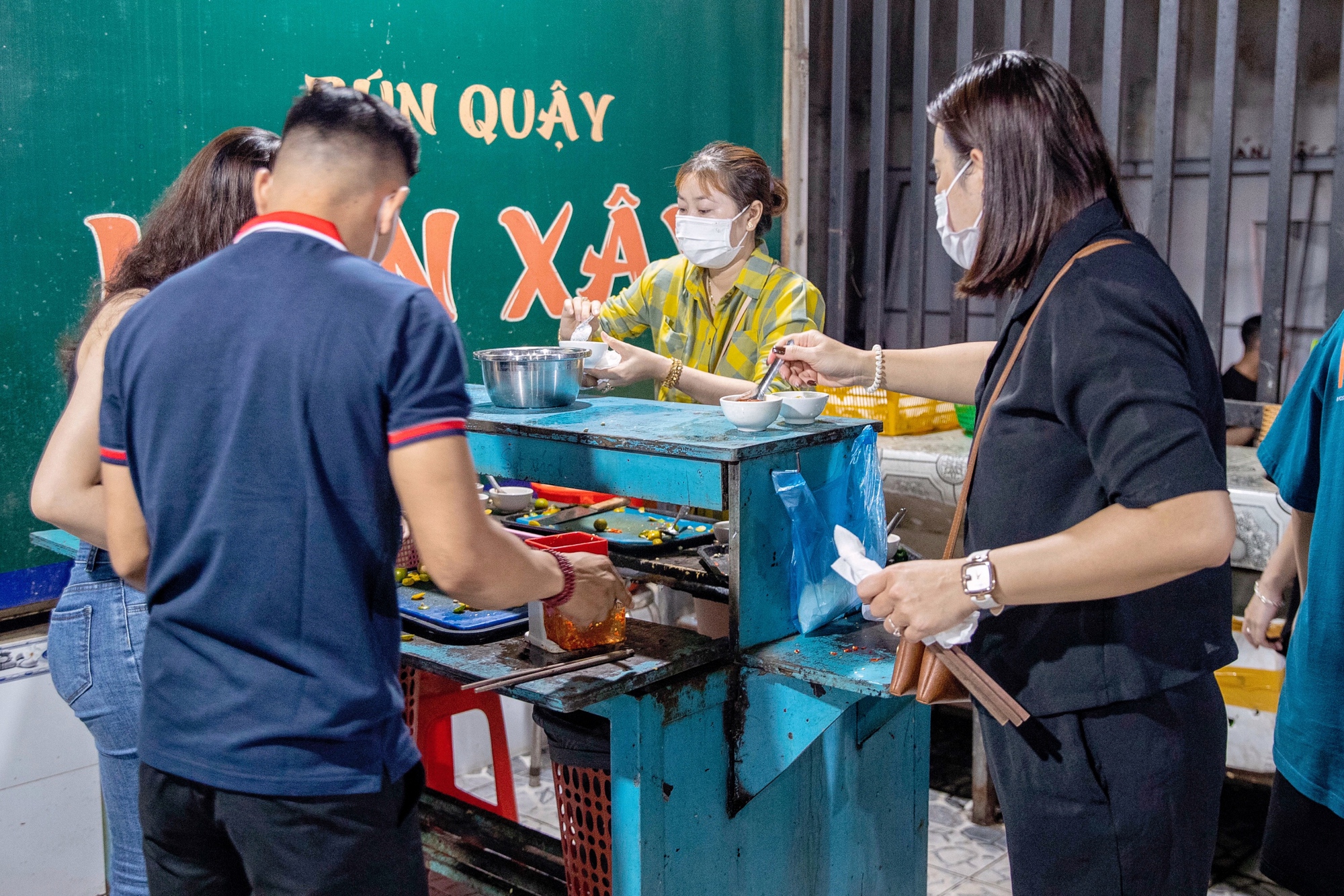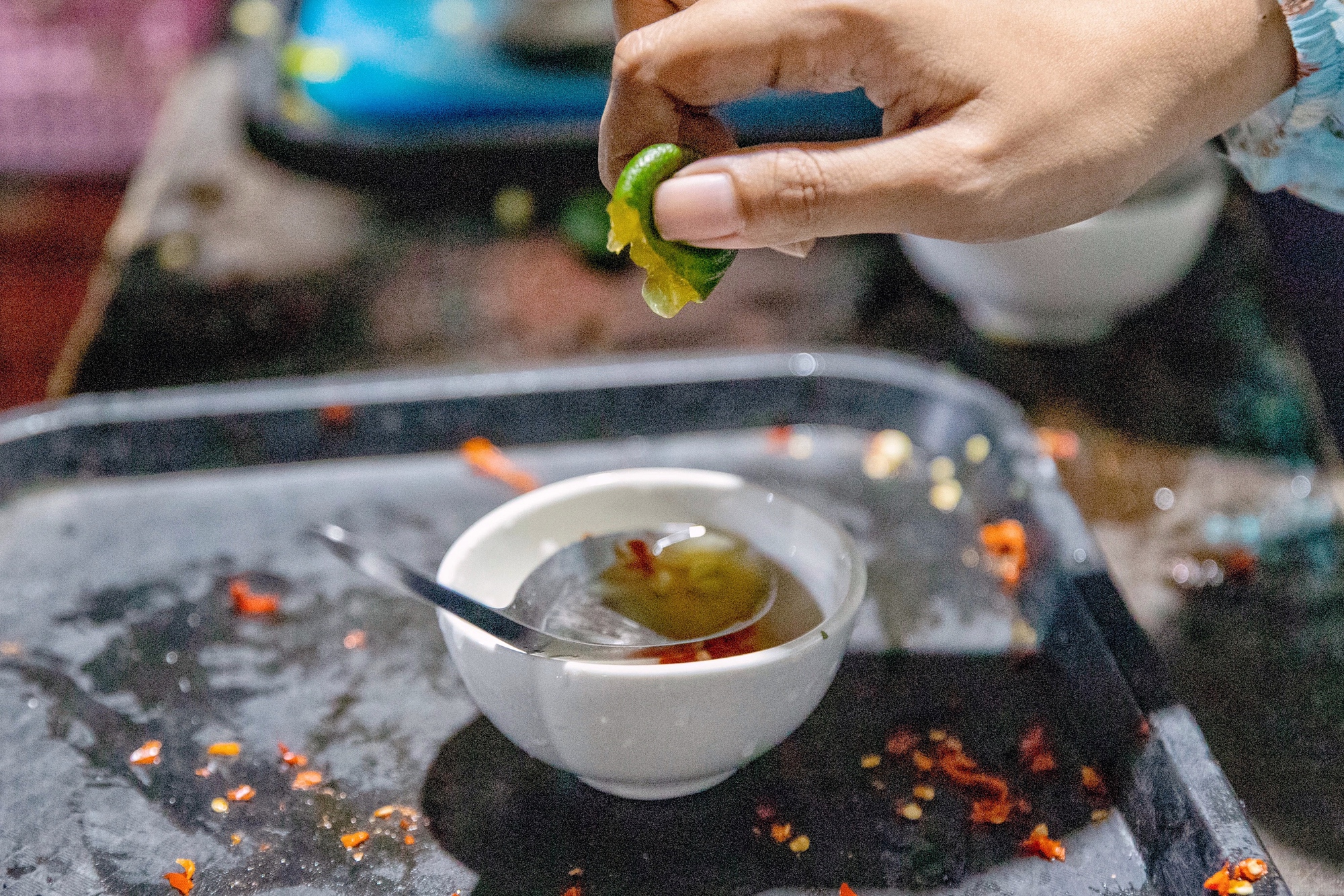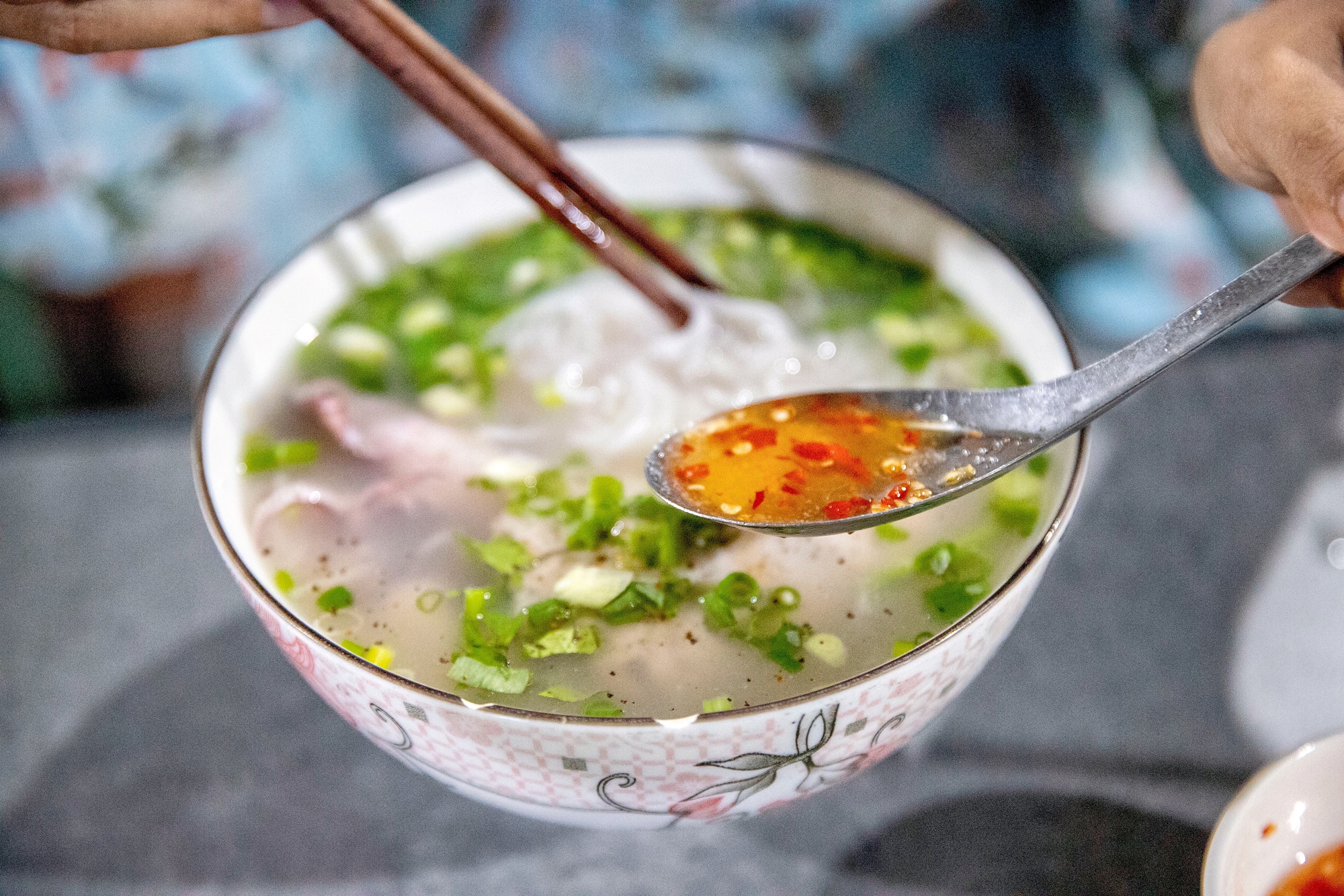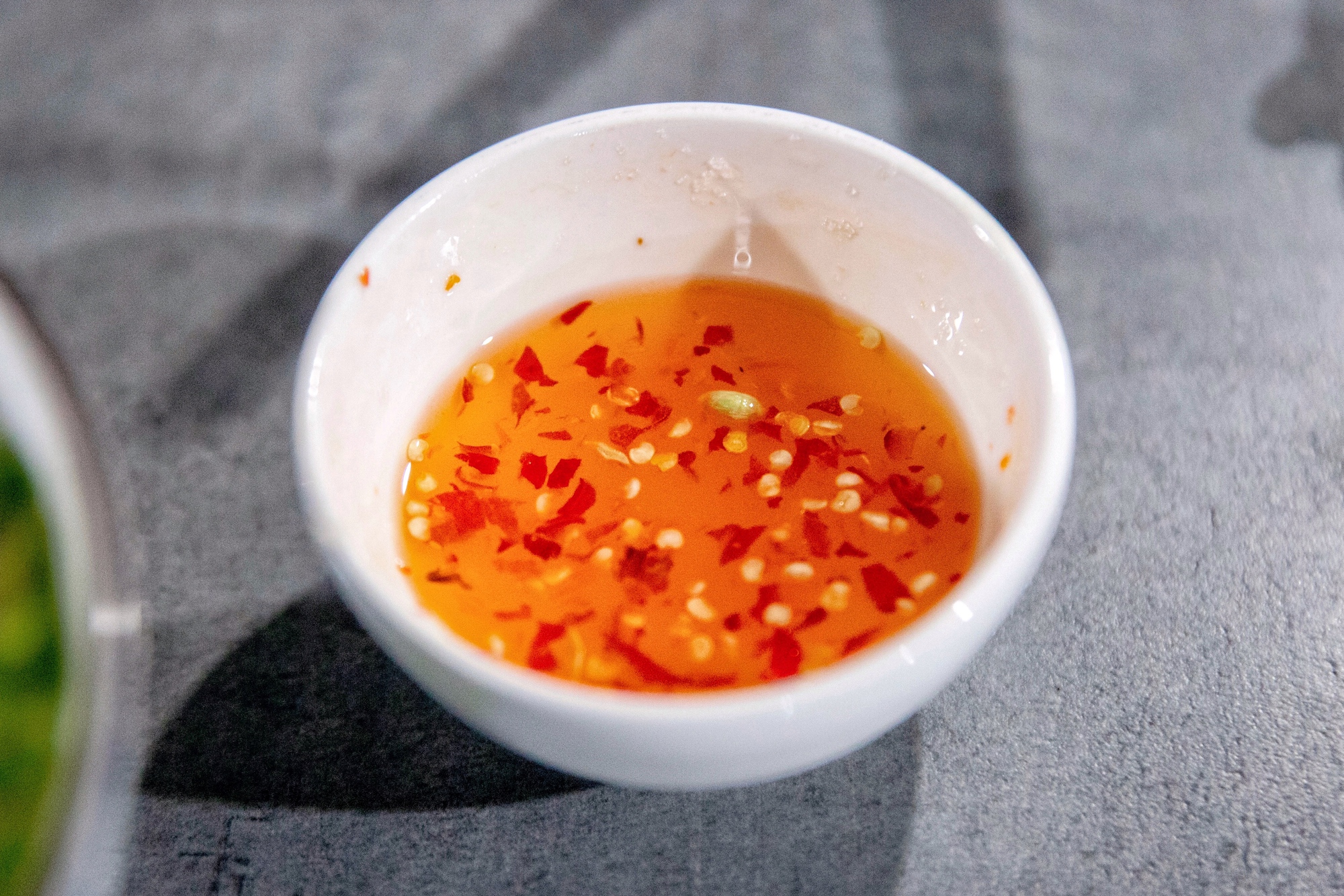 Lanh also added the most standard way to eat vermicelli: "The most distinctive feature of the vermicelli is the dipping sauce. The dipping sauce is already prepared, squeeze more kumquats and chili peppers depending on your taste and stir well. When the noodles come out, I scoop a little dipping sauce into it, season it just right. Yes. Vermicelli or seafood dipping separately with dipping sauce."
You are reading the article
The famous Phu Quoc noodle dish is always controversial between "delicious and difficult to eat", but few know that the owner took 10 years to perfect the "standard" taste.

at
Blogtuan.info
– Source:
Kenh14.Vn
– Read the original article
here