Công nghệ
U50, U60 "change life" thanks to technology application
U60 wears a Grab shirt to attend their child's college graduation
Mr. Nguyen Ngoc Khiem (56 years old, living in Binh Thanh District, Ho Chi Minh City) has been with Grab for 6 years. Previously, Mr. Khiem had a small grocery store at home, his income was not too high, but it was enough to support his family. Times changed, his small store had to compete fiercely with supermarket chains and convenience stores. He was forced to quit sales, switch to a technology driver.
In recent years, Mr. Khiem has mainly run GrabFood (food delivery). "Normally, I can run about 25 times a day, on a good day, I can get up to 35," Mr. Khiem said. During the recent epidemic, his income was more or less affected, but thanks to the cash in and out from the Grab rides, this U60 driver still maintains an active and stable source of income.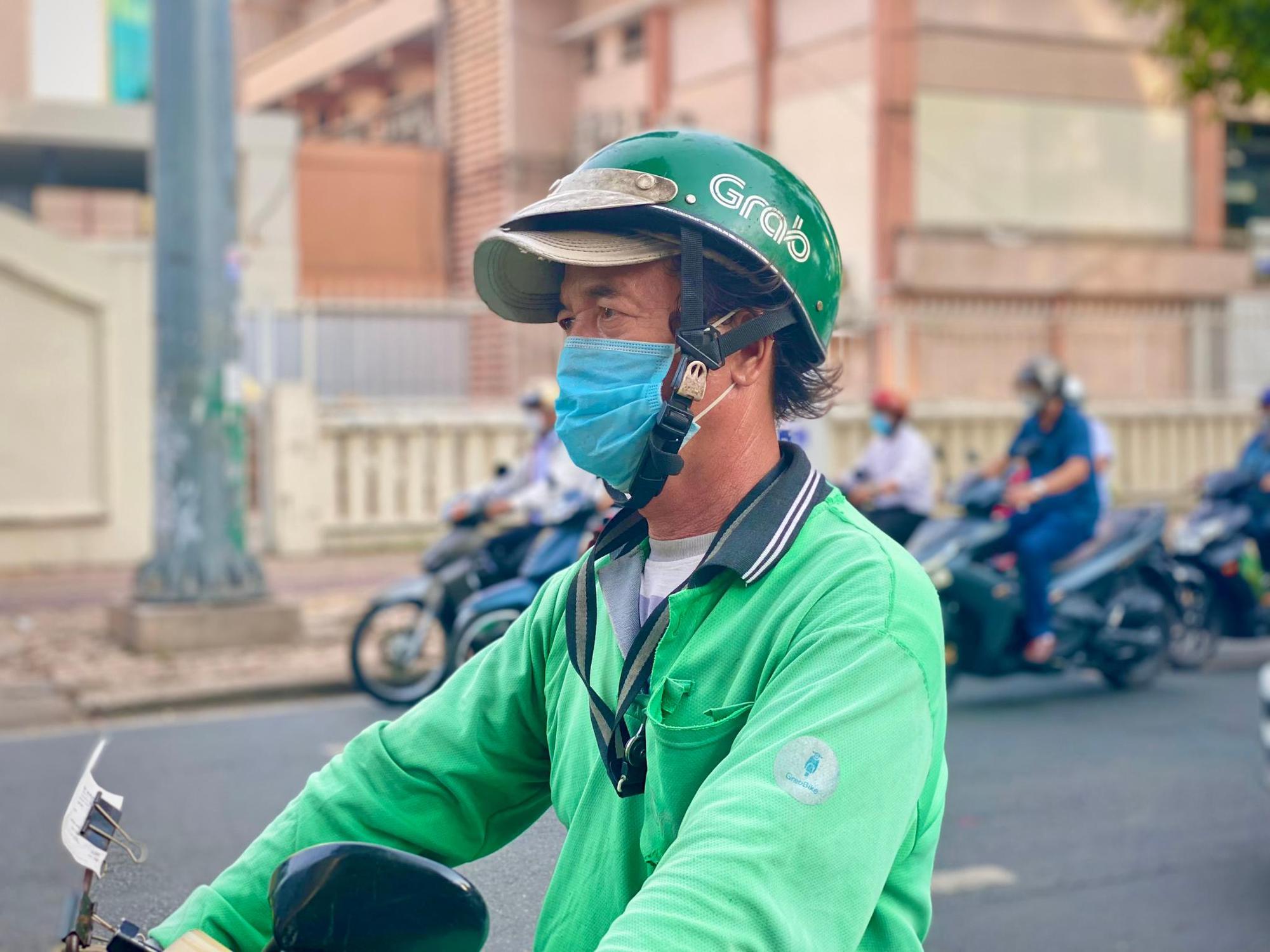 Mr. Khiem diligently completes the rides to maintain a stable income
Mr. Khiem has been divorced from his wife for many years, so he soon worked hard to earn money just to raise his children to school. The day his son graduated from college, he didn't even know it. "At that time, I was taking a passenger bus in Thu Duc, when the phone rang. My daughter said to me that I was having a graduation ceremony, can you come over. I hurriedly finished the ride and wore a Grab suit to go to school. children, fortunately still had time to participate a little at the end of the ceremony," said Mr. Khiem.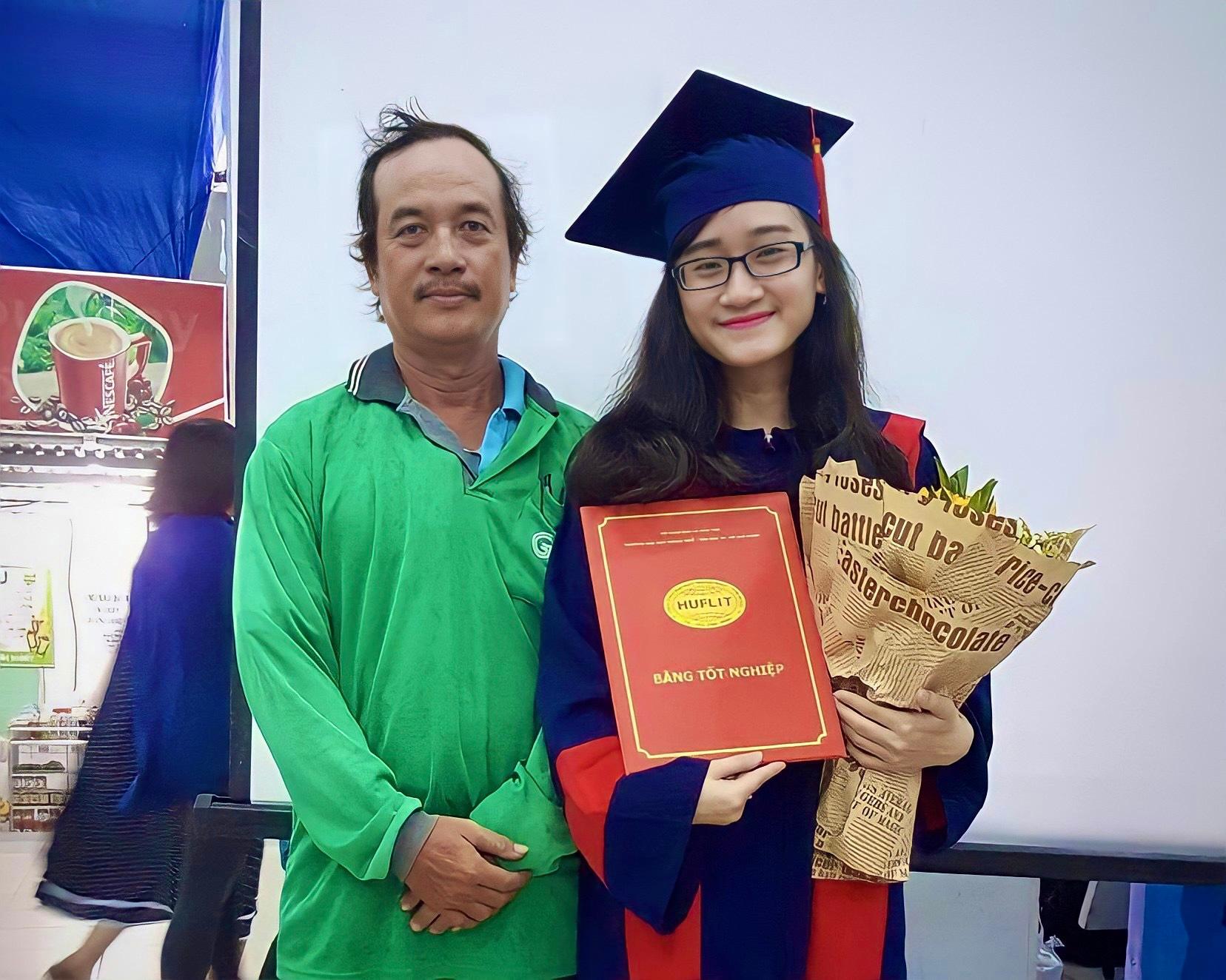 Mr. Khiem proudly attended his daughter's graduation in Grab uniform
Glad to be able to attend her daughter's university graduation day, but the elderly driver was still a bit lost when he saw the surrounding parents dressed politely and luxuriously. Overcoming the fear, Mr. Khiem told himself that thanks to running Grab, his son can be today, I must be proud of that. "I also feel lucky because she understands, since she was young, she knew how to be independent and take care of herself, now that I see her as an adult, I feel less burdened" – Mr. Khiem confided.
The owner is "dizzy" because the order is constantly exploding
Not only helping drivers "change their lives", the application Technology also helps many owners of traditional restaurants and bars have more opportunities to increase revenue. Ms. Le Thi Toan (50 years old) is both the breadwinner and owner of the restaurant "Bun Bo Ms. Bo" in Go Vap District (HCMC). The restaurant has been open for many years, but most of its revenue comes from customers eating on the spot. After 2 epidemics, she struggled many times because the number of customers coming to the shop was no longer stable.
"I have also opened the shop for nearly 10 years, before the epidemic, the main source of income still came from regular customers. After the time of separation, I am afraid that customers will no longer visit my shop because of the unpredictable epidemic" – the owner of this restaurant shared.
However, the fate with GrabFood helped Ms. Toan quickly adapt to the online business model, thereby attracting many customers to order food to take home. "Beyond my expectations, even though customers can't come to the restaurant, they still search for "Bun Bo Ms. Bo" on the Grab app to find the taste of the past. I have been told by many patrons (laughs)" – Ms. Toan boasted. .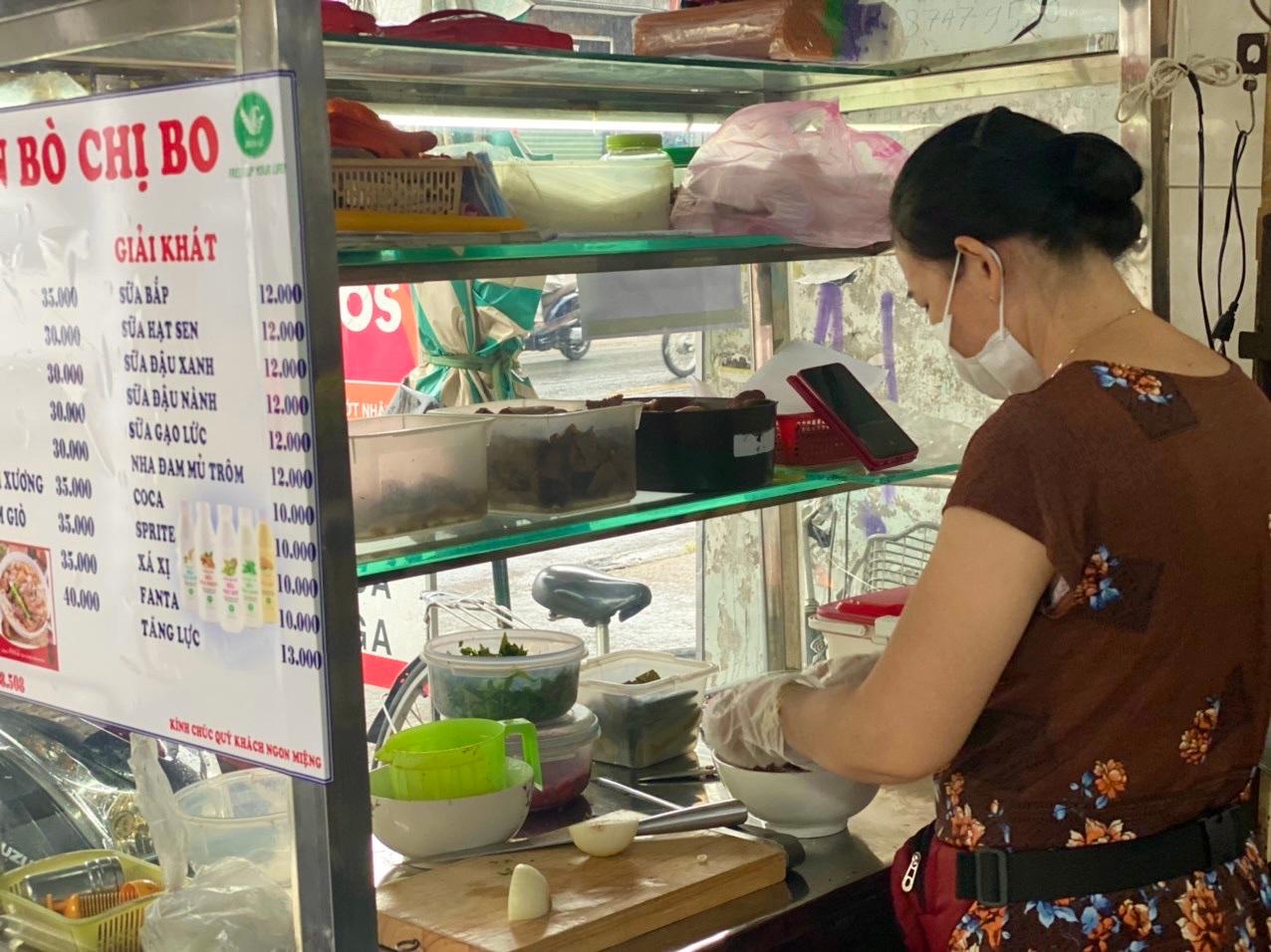 For Ms. Toan, the strong taste is the key to the brand of Ms. Bo's beef noodle soup
Up to now, her business situation has prospered due to meeting the buying needs of users. Now the shop is almost operating normally, but Ms. Toan still maintains online sales on Grab. There was a time when 21 orders "exploded" at the same time, making the owner of the restaurant … dizzy, almost "fainting" because the shipper stood outside.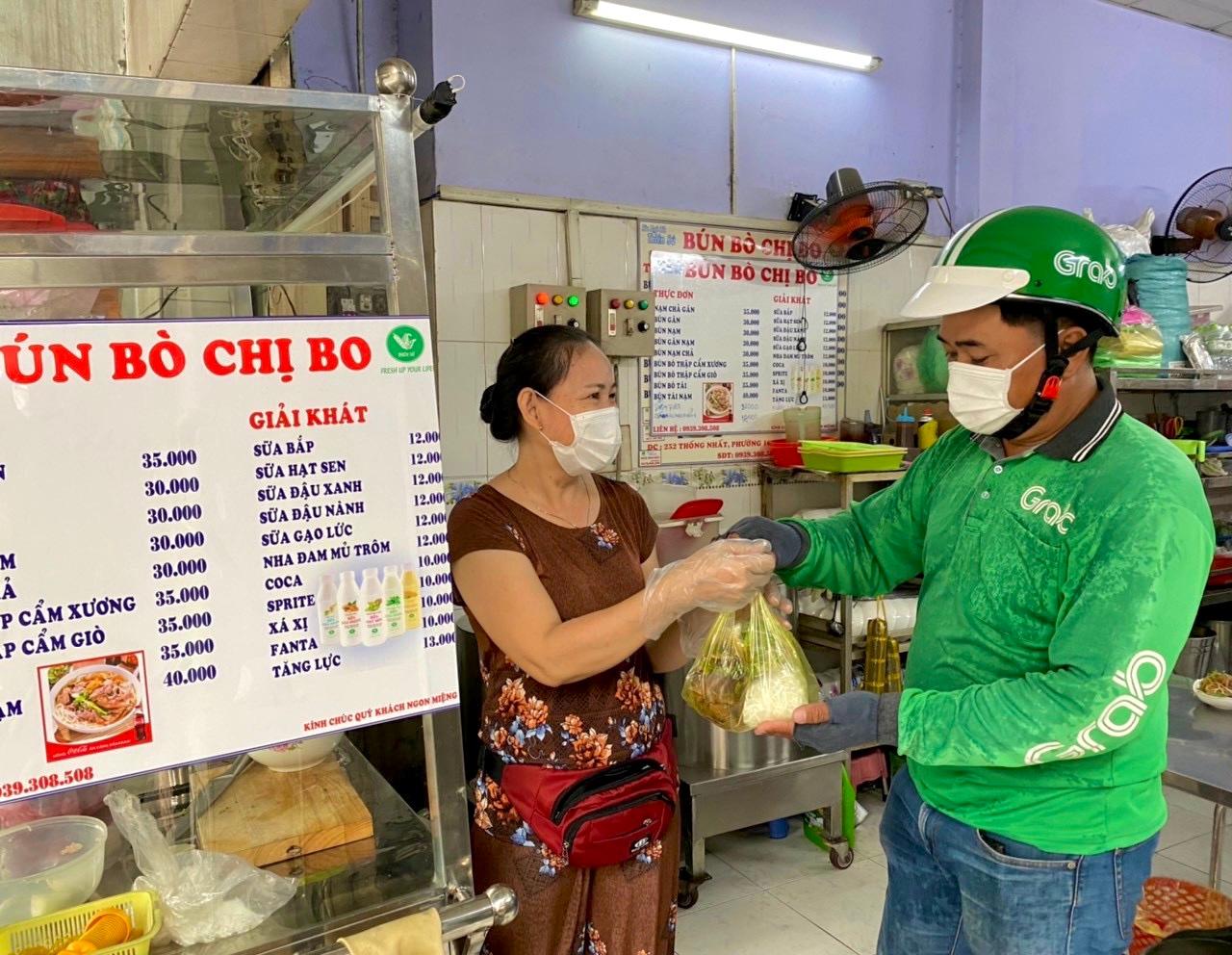 Thanks to close cooperation with Grab, Ms Bo's beef noodle shop achieved a record of "exploding" 21 orders at the same time
"The order is more "explosive" when I participate in promotions in cooperation with Grab. In the "Promoting 490k Display" program, customers can buy a piece of beef noodle soup with a bottle of soft drink with If it costs 1,000 VND, the order "explodes". I remember there is a new order every 30 seconds," she said.
Opening a small beef noodle shop with quite a bit of capital, Ms. Toan did not think that one day she would earn such impressive revenue. "Thanks to Grab, more people know about my shop. People gradually come because they miss the taste of Bo's beef noodle soup, not just because of promotions," she smiled and said she was planning to open more. another shop in district 12.
Times change, U50 and U60 also gradually adapt to a new life, knowing how to take advantage of technology to cover family life. Thanks to that, they find happiness beyond their desire for happiness. Each person has a story, but surely, their lives are changing positively and for the better every day.
You are reading the article
U50, U60 "change life" thanks to technology application

at
Blogtuan.info
– Source:
nld.com.vn
– Read the original article
here