Life Style
Unexpectedly, discovered "fairy forest" in a giant sinkhole
Recently, a group of Chinese scientists discovered a huge sinkhole, containing a whole forest at the bottom. This sinkhole is up to 192 meters deep, has three entrances and even has ancient trees up to 40 meters high, stretching their branches towards the sunlight shining through the entrance.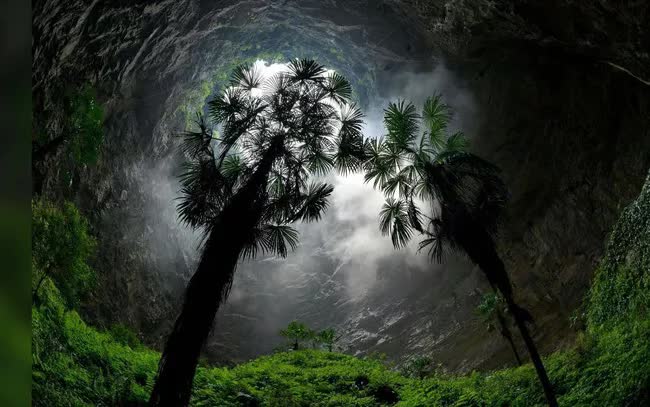 Photo: Song Wen/Xinhua/Alamy Live News
According to Xinhua news agency, this new discovery took place in Guangxi Zhuang Autonomous Region. In fact, Guangxi is still known for many wonderful limestone works, including sinkholes, stone pillars, natural bridges and has been recognized by UNESCO as a world heritage site.
Zhang Yuanhai, a senior engineer at the Karst Institute of Geology, said the interior of the sinkhole is 306 meters long and 150 meters wide, and the bottom of the crater is really like another world. Chen Lixin, the leader of the caving team, said that the thick layer of bushes on the floor of the sinkhole was as high as a human's shoulder, and said it would not be surprising if there were species in this sinkhole that have never been scientifically studied. known.
George Veni – executive director of the National Institute of Cave and Karst Research (NCKRI) in the US and an international expert on caves, said the discovery was very interesting, not surprising because the region South China is a place with limestone mountains, it is easy to appear sinkholes.
Veni said the sinkhole was formed mainly by the decomposition of the bedrock. Rainwater with a slight acidity can absorb carbon dioxide as it runs through the soil, becoming more acidic. It then dripped, darted, and flowed through cracks in the bedrock, slowly expanding them into tunnels and voids. Over time, if a cavity is large enough, the ceiling can gradually collapse and form huge sinkholes.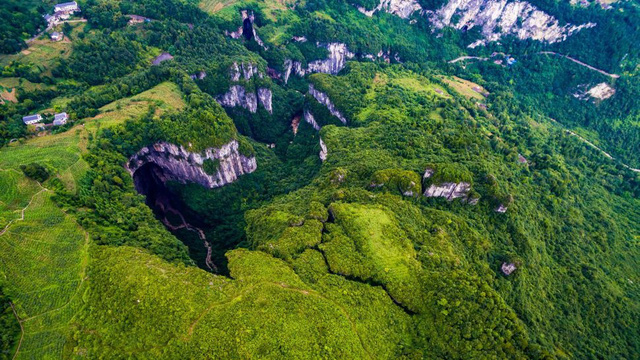 Sinkholes and caves are not just places for life, they are also pipes leading to aquifers or deep underground storages of water. Veni says the Karst aquifers provide the sole, primary source of water for about 700 million people around the world.
According to Xinhua, the new discovery brings the number of sinkholes in Leye county to 30. Similar studies have previously discovered dozens of sinkholes in the provinces of Shaanxi, northwest China, and clusters of interconnected sinkholes in Guangxi.
You are reading the article
Unexpectedly, discovered "fairy forest" in a giant sinkhole

at
Blogtuan.info
– Source:
Kenh14.Vn
– Read the original article
here