Nguyen Bao Linh is known as a very talented child star, not only a photo model, child MC, Bao Linh is also known as a child actor who has participated in many short films, music videos, TVCs, comedy films. In addition, she is also an extremely promising child actress of the VTV Cinema Universe with a series of roles in Flavors of Friendship, Crocodile Profile, Love and Ambition, Unforgotten Days,… Recently Best of all, this 11-year-old girl also took on the role of an extremely heavy child, little Sam (Van Khanh's daughter played by Lan Phuong) in "Love the sunny day".
Bao Linh's mother said that she was the first daughter of her husband and wife. The day she was pregnant and gave birth to a baby, she faced many difficulties and had many unforgettable memories.
Bao Linh as Sam in Thuong on a sunny day received everyone's attention.
Let's listen to the sharing of Bao Linh's mother to understand more about this talented child actor!
Bao Linh with the role of little Sam in Thuong on a sunny day received a lot of love from everyone. Don't know what fate brought Bao Linh to Thuong on a sunny day, ma'am?
In May 2021, she was called by her uncle to organize the production of the film Thuong on a sunny day and called to cast the role of baby Sam with many other children. I thought I'd just let my baby try it out, don't put too much emphasis on psychology, and I used to think that my child wasn't chosen because there were so many famous and pretty kids who came to the movie casting. In the evening, when the film announced that the child was chosen, the emotions of the mother and daughter at that time were extremely excited, could not believe their ears, thought they heard wrong and had to ask again.
Loving the sunny day is a long series, so I often go to shoot. There were only 2 children in the group, so they were loved by the aunts and uncles as well as the parents, grandparents and aunts on the film. People often give gifts and toys, too. My grandmother is fat, my father is curly, buys toys, Khanh's mother and grandmother buy cakes, so they are as close as family members. The role of Sam is also a difficult role with many emotional moods from a lovely innocent girl Sam, but then a family incident occurs, so there are many difficult segments. Thanks to the dedicated guidance of the director's crew, I also successfully completed.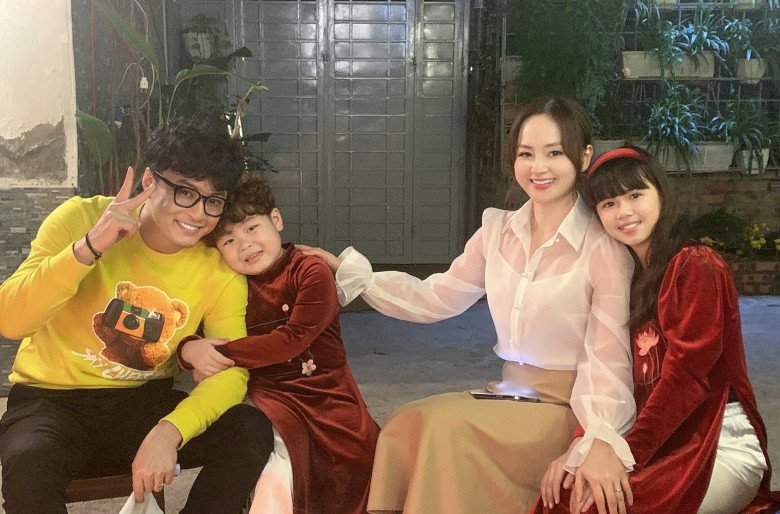 Bao Linh was born in a family where his father worked in the army, his mother worked in business, and no one followed the arts.
I don't know when you were pregnant with baby Bao Linh, did you face many difficulties?
During the pregnancy and a year after giving birth, I remember being still in panic and fear. I thought I would never give birth again.
When I was pregnant, I suffered from severe morning sickness, lost weight, couldn't smell food and couldn't eat well. I just want to eat sour plums. My husband had to ask a friend from Hanoi to buy it and move it to Da Nang for me and I ate plums for the first 3 months like that. Also because I ate little, my health was not good, I was depressed and threatened to miscarry because the placenta was attached to the front.
What time is it for you? pregnant Have the most memories?
The 2 memories I remember the most are when I was in the hospital for the first 3 months when my body was weak, I was told by the doctor to have a miscarriage and I was 6 months pregnant due to careless walking and I fell. At that time, there were only two husband and wife who did not have family members around, so they were very worried. I was in the hospital, but I kept praying to God for help.
Being pregnant with a big friend is so hard, 7 years later, when I'm pregnant, my son is healthy again, eating well, laughing until I go to the operating table. Even the family has a baby that no one knows because he sleeps without a cry, in stark contrast to Bao Linh.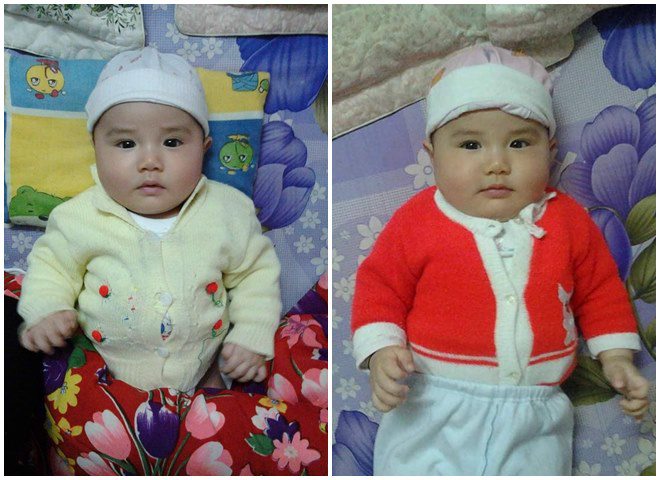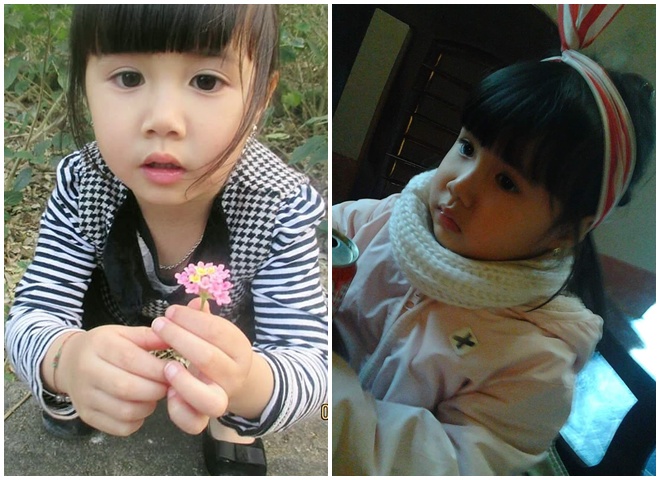 Bao Linh's mother had a difficult pregnancy with her baby.
Going to give birth to baby Bao Linh, must be your unforgettable memory?
That's right, when I was about to give birth, I wanted to go back to my grandmother in Ha Giang to give birth, so I discussed it with my husband and got the consent of the parents of both sides. When I go home, my husband calls home every day to talk to his wife and children, then turns on the loudspeaker to tell stories and then often plays chamber music for the children. My husband always told me to be obedient and wait until my father asked for permission to come back and be born, so that he could receive the first child's hand.
I obeyed very well, when my husband came home one day, the next day I had a stomach ache with signs of labor. At that time, I was 43 weeks pregnant, had abdominal pain for 1 day and 1 night, exhausted, couldn't hear the fetal heart, and had to have an emergency surgery because both mother and baby were in critical condition. My husband signed the surgery paper, but even now, I'm still shaking because this is a minute surgery. A thief can save both mother and child smoothly and safely.
How many kilograms did Bao Linh weigh when she was born?
Pregnant Bao Linh, my weight increased little, only increased about the last 3 months of pregnancy, so Bao Linh was born very small, only 2.8 kg. My baby's birth was also the hardest and smallest caesarean section that day. I'm also the most stubborn baby because the doctor slaps her leg a few times and cries the loudest when she cries. (Laugh)
The baby was born with a small size, but there are no outstanding features, a high and straight nose, large clear eyelids, red lips with a heart. Doctors tease her that she knows how to give birth. A nurse even teased her mother for successful plastic surgery in the womb.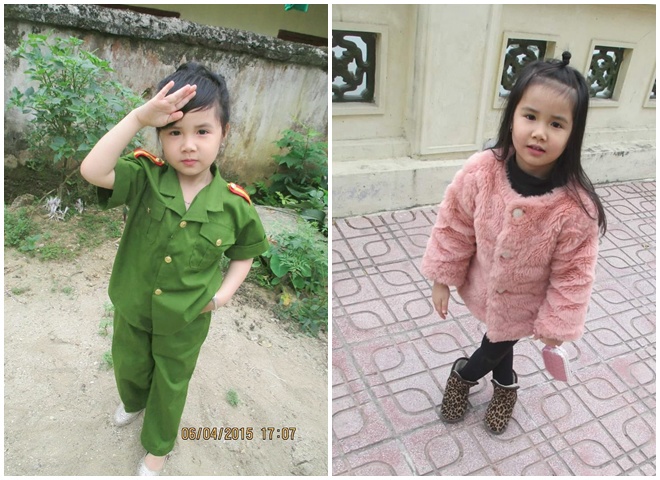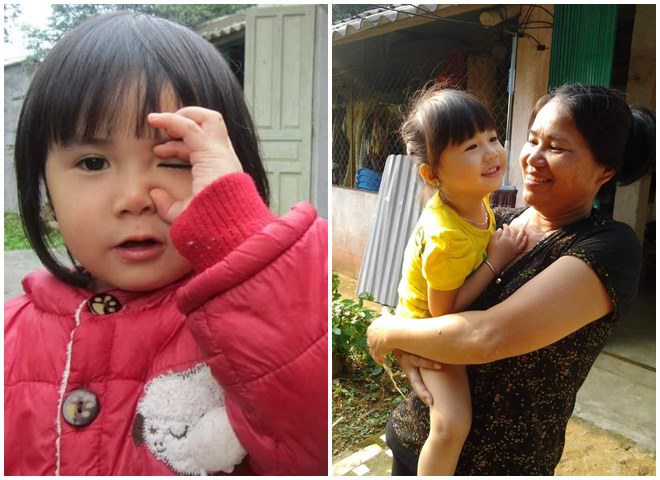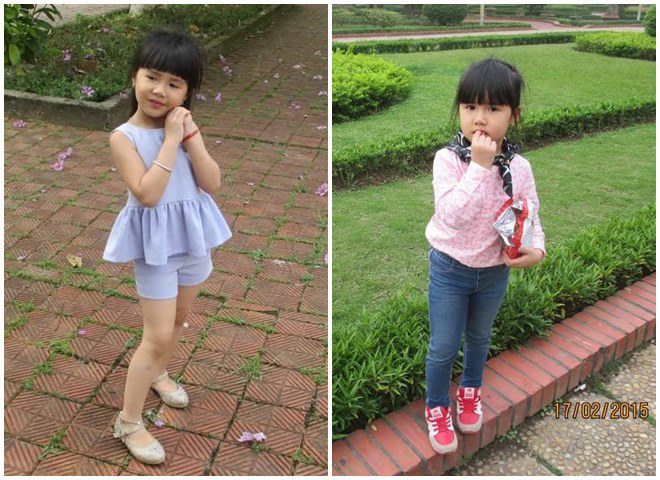 The baby was born weighing only 2.8 kg.
It's so difficult to give birth, how is the process of raising and taking care of your baby?
I am also very good at raising children. However, the most extreme person is the grandmother, the grandfather because the child still sleeps at night and cries from 11pm to 5am, making the neighbors feel sick, still running in the middle of the night to hold the child to see how he cried so loudly. Even the baby was teased by the neighbors. The baby cried at night for 6 months even though the family tried to wake up in the morning to play to sleep at night. At that time, the whole family was very stressed, life was turned upside down, grandparents felt sorry for their grandchild, but when they put them down, they cried.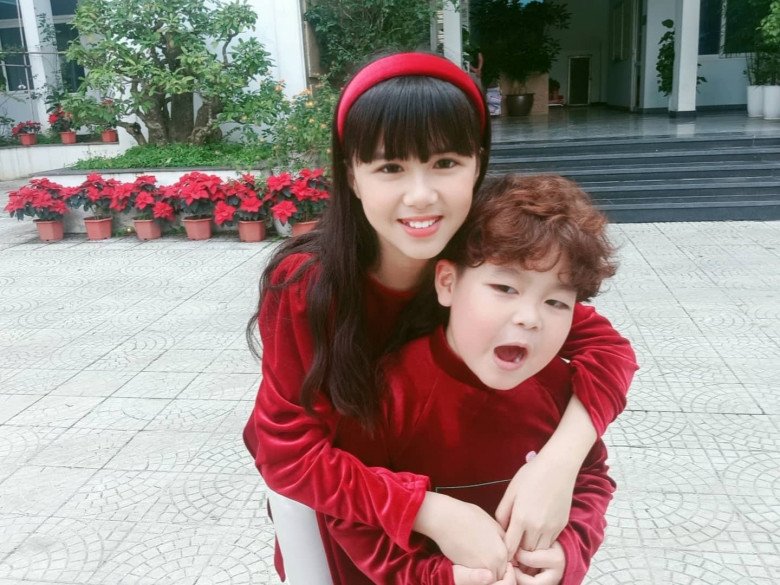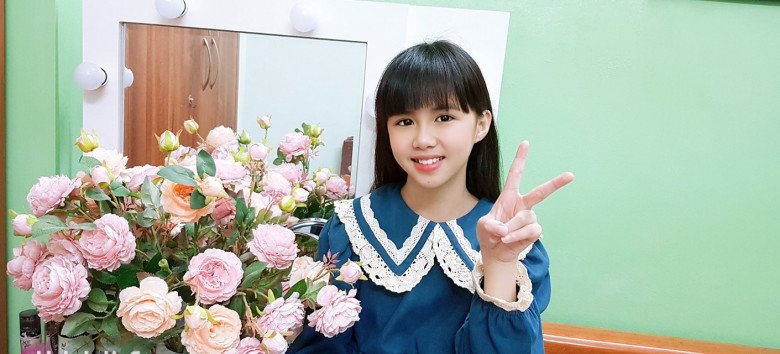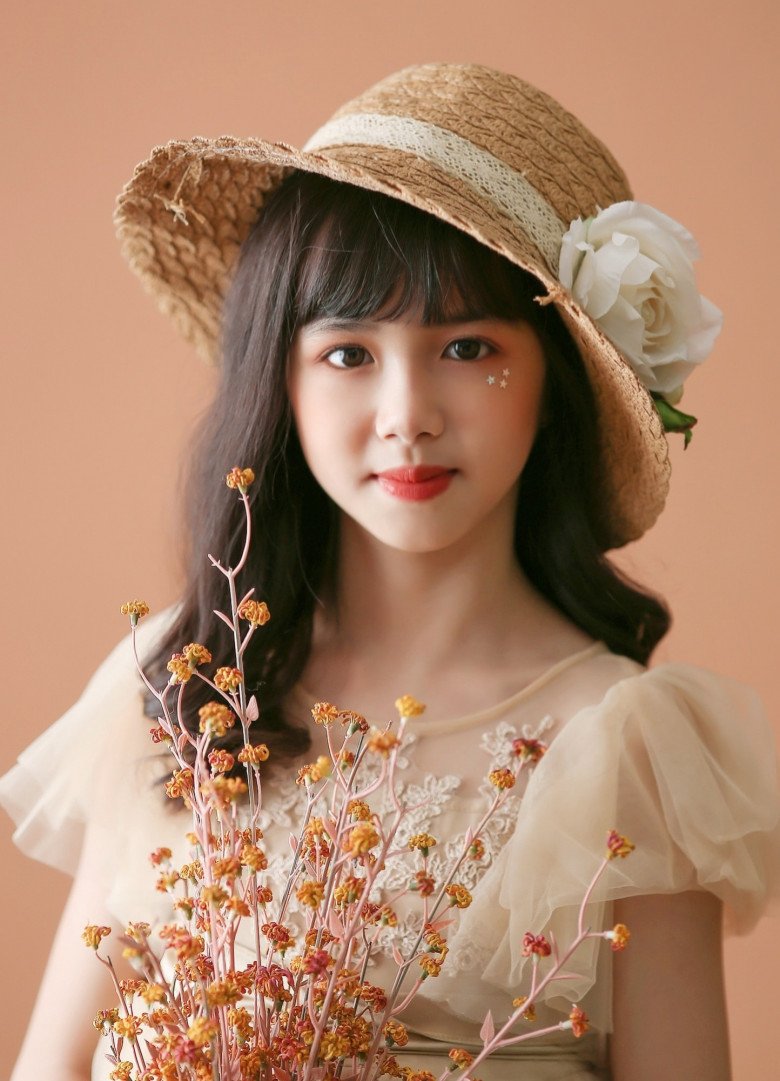 Bao Linh is now 11 years old and is a talented child actor.
No one in the family follows the artistic tradition, when did you discover your child's talent?
Bao Linh is the first child, so she is loved and pampered by her grandparents. From childhood to adulthood, I lived with my grandmother in the countryside, my husband and I worked in Hanoi until the child was in primary school. Bao Linh is extremely docile and gentle but a bit shy. When I was young, Bao Linh loved to take pictures and art, I was often dressed up by my mother to take samples of the clothes I sold and received a lot of compliments and followers. When I was 5-6 years old, I let my child learn dance and model while exercising both health and body shape, and I hope that my child will be less shy and more confident.
Dance classes, modeling classes create playgrounds for children to practice, so that Bao Linh is bolder and more confident. I was valued as a bright face on the stage and then I was fortunate to receive many offers to act in TVCs and short films.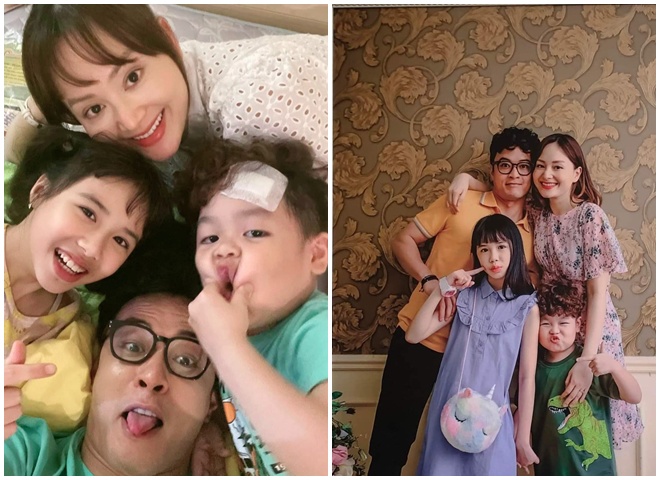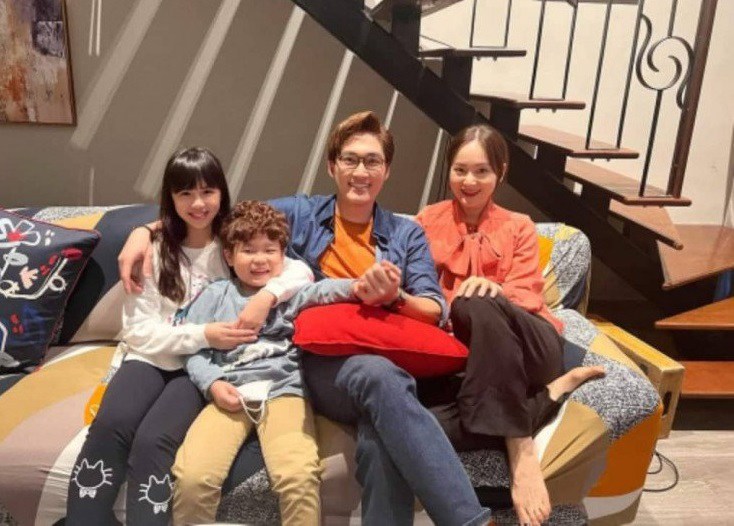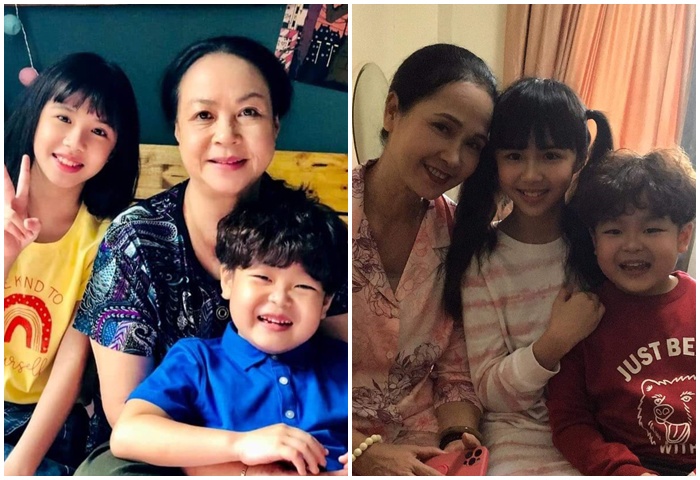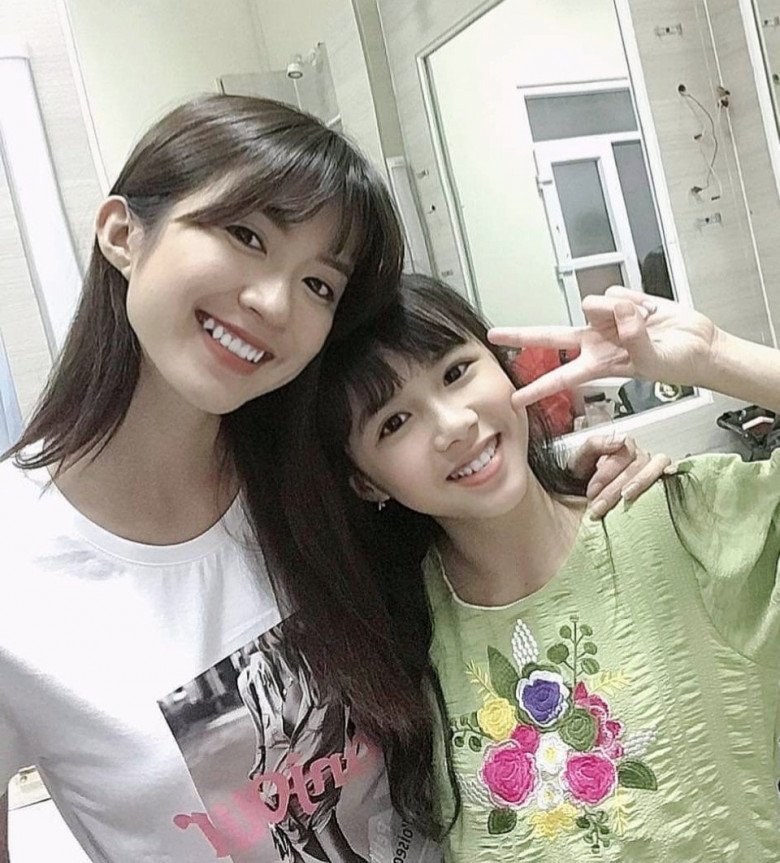 Some pictures of Bao Linh and actors in the movie.
Participating in acting, how do you arrange so that your children can still achieve high results in studies and still participate in the arts?
Balancing between filming and studying, it was quite difficult for me and my son at first because we weren't used to it and didn't know how to arrange it properly. Thanks to the help of the teachers, especially the homeroom teacher, who supported me a lot and the aunt and uncle organized the production and exchange of the calendar for a whole month, so I was able to arrange a reasonable time for my child.
Bao Linh is quite smart, so with his lack of knowledge, he asked a tutor to make up for his lack of knowledge when filming. As a result, my child is not affected much in terms of learning.
Currently, I always tell my children to focus on not being arrogant and to always try 100% of their energy. I was taught to be independent from a young age, so I understand things very well. I understand that studying is good for me, so I work hard, study hard, have a high sense of learning, and are loved by teachers and friends.
Thank you for your sharing!
You are reading the article
Van Khanh's daughter in Love on a sunny day was born tiny, praised for plastic surgery from her mother's womb

at
Blogtuan.info
– Source:
Eva.vn
– Read the original article
here