Kinh tế
Vietcombank strives to maintain interest rates in 2022
Can you tell us which areas are pouring the most capital into? What kind of low-interest loan programs do banks have?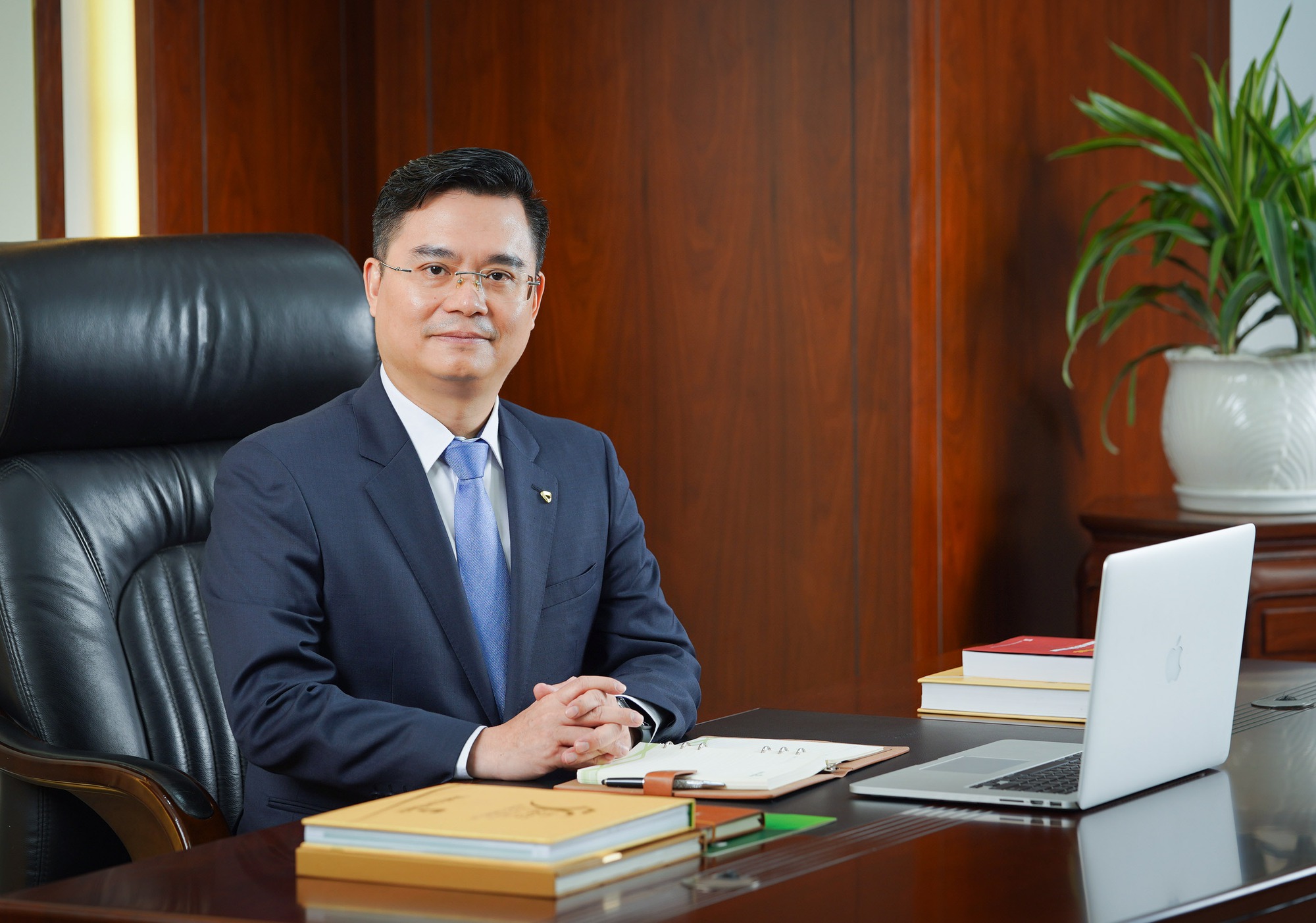 – The increase in credit mainly focused on personal loans to serve production and business activities to meet the needs of the Lunar New Year, commercial loans for consumption and increased sharply in a number of fields such as processing industry. generating (~17,500 billion VND), wholesale and retail; repair of cars, motorcycles, motorbikes and other motor vehicles (~ 3,400 billion VND), agriculture, forestry and fishery (~ 1,300 billion VND)
In order to achieve the above growth rate, right from the beginning of the year, Vietcombank has implemented many incentive programs for low-interest loans such as the program of interest rates for business and fortune, the program of peace of mind, applied to individuals and SMEs borrow capital for production and business, or competition and agreement programs, especially applicable to enterprises with large transaction sizes.
On the other hand, from the end of February 2022, Vietcombank has implemented a loan program to promote non-credit products and services with especially low interest rates, applied to corporate customers with a scale of up to VND 40,000 billion, outstanding loans at 31/03/2022 reached over 23 trillion dong. For retail customers, from the end of March 2022, Vietcombank has also implemented a series of preferential interest rate programs for loans to support production and business with a scale of up to VND 130,000 billion.
Many Enterprises quite worried about lending interest rates may increase higher when seeing that deposit rates are about to increase. What do you think about the interest rate level this year? What solutions does Vietcombank have to stabilize loan interest rates?
– Deposit & lending interest rates in 2022 are influenced by many domestic and foreign macro factors, including post-pandemic world economic fluctuations and political instability, oil and gas prices. With a sharp increase in commodity prices putting pressure on global inflation, central banks around the world have begun to tighten monetary policy and raise interest rates. In the last March meeting, the Fed decided to raise the basic interest rate of the USD to 0.25-0.5% (up 0.25% compared to the previous one) and is expected to raise interest rates many times. from now until the end of the year. Accordingly, domestic deposit interest rates have also bottomed and tended to increase in recent years. However, the Government and the SBV have introduced many policies to support interest rates for businesses in 2022-2023, contributing to stabilizing the macro-economy, controlling inflation, actively supporting the recovery and social economic development. Therefore, in the short term, the basic lending interest rate is stable, maybe even slightly reduced to support enterprises to recover production and business. In the long term, lending interest rates will fluctuate in line with the inflation situation and the cost of raising capital input of each bank.
VCB has been implementing synchronous solutions to stabilize lending interest rates and support production recovery after the COVID-19 pandemic. Specifically, VCB is implementing many preferential lending programs with large scale and low interest rates, applicable to both individual and institutional customers. In addition, VCB also actively reduced operating costs, restructured the source of input capital to reduce capital mobilization costs, and facilitated a reduction in lending interest rates to customers. VCB is also actively taking the lead, pioneering in implementing interest rate reductions to support customers affected by the COVID-19 epidemic in 2021 and is expected to continue implementing in 2022. With the measures already and Currently being implemented, VCB believes that it will maintain a stable lending interest rate in 2022, maximum support for businesses and individuals for the common goal of economic growth and a return to a new normal life after the pandemic. Translate.
Currently, the market is looking forward to the support package to subsidize the interest rate of 2%. In your opinion, what direction should the compensation mechanism be to ensure the safety of loans for both banks and businesses?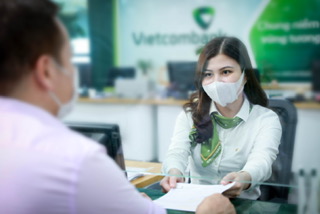 – The Government's offer of a 2% interest rate support package for businesses at the present time is flexible and timely, but the compensation must provide clear and transparent criteria for interest beneficiaries so that the goods apply to correct. The purpose of the support package is to help businesses recover, so it is necessary to focus on a number of important industries and fields, businesses, cooperatives, and business households that are able to repay or have the ability to recover. The credit package needs to be implemented quickly, but not for that to lend to "weak" businesses, otherwise bad debts will increase rapidly.
To ensure capital safety for banks and the effectiveness of interest rate support, close coordination between banks and businesses is required. Enterprises requesting support need to have a specific business plan and plan, from which the bank has a basis to evaluate business performance as well as cash flow to repay loans.
After the interest rate support, the Bank must regularly monitor and evaluate the business performance of the enterprise to ensure the correct and successful interest rate compensation to potential businesses but have difficulties and need. need to support borrowing costs to restore business operations. In case the business is operating inefficiently, leading to the failure to repay the loan, it is necessary to stop the interest rate support to have a suitable debt settlement plan. At the same time, it is also necessary to review the ministries/agencies such as the Ministry of Finance, the Ministry of Planning and Investment and the State Bank of Vietnam so that the implementation from commercial banks can reach the right people who need support. .
With real estate and securities, what solutions does Vietcombank have to control loans in these risky areas?
– Vietcombank always thoroughly understands the instructions of the State Bank related to the fields of real estate and securities to units throughout the system through a system of policy documents and orientations in credit activities according to customers and industries. periodic as well as extraordinary. In internal management, Vietcombank implemented a number of solutions to control loans in these areas. Firstly, develop regulations on the maximum limit/ratio of outstanding loans and outstanding loans to the real estate and securities sectors in order to control risks centrally and regularly monitor and monitor risks. these limits/rates. The second is to monitor, supervise and manage the credit portfolio on a monthly and quarterly basis, which includes periodic review, risk warning and bad debt forecasting in order to identify risks early, propose appropriate credit treatment measures. The third is to develop and issue credit orientations and industry policies for the real estate industry/field periodically as well as irregularly. Fourth, develop and issue guidelines on credit extension for securities investment and business on the basis of compliance with regulations of the State Bank and VCB's risk appetite. The fifth is to develop standard credit products for the real estate and securities sectors, to unify customer selection criteria, credit granting conditions and strengthen monitoring and supervision of the credit granting situation to customers. with these fields. Sixth, periodically monitor and report to the SBV according to regulations on credit balance for real estate, securities and other potentially risky fields.
In the context of the epidemic, many banks are also trying to simplify lending procedures by online lending. Currently, what solutions does Vietcombank have to simplify loan procedures?
– During the time of social distancing due to the impact of the epidemic, in order to solve problems for customers about the transfer of loan documents to the bank, Vietcombank has implemented a method of receiving documents via email ( email). Specifically, all appraisal documents and disbursement documents are provided by the Customer in advance via the email address registered with Vietcombank and supplemented with the original paper and documents after the termination of the application of measures. blockade/isolation/social distancing. Besides, Vietcombank always emphasizes on streamlining loan documents and procedures, constantly shortening the loan approval process and time in order to quickly meet customers' capital needs.
In addition to contingency solutions, Vietcombank has a sustainable goal in digitizing and providing all online lending products, especially focusing on products with a full journey on the electronic channel with many advantageous features. Vietnamese, convenient and flexible, while ensuring attractive interest rates, suitable for each type of customer."
You are reading the article
Vietcombank strives to maintain interest rates in 2022

at
Blogtuan.info
– Source:
danviet.vn
– Read the original article
here