Life Style
Tek-life
Bao Anh, Trong Hieu shine at the launch event of 3 new Huawei smartwatch models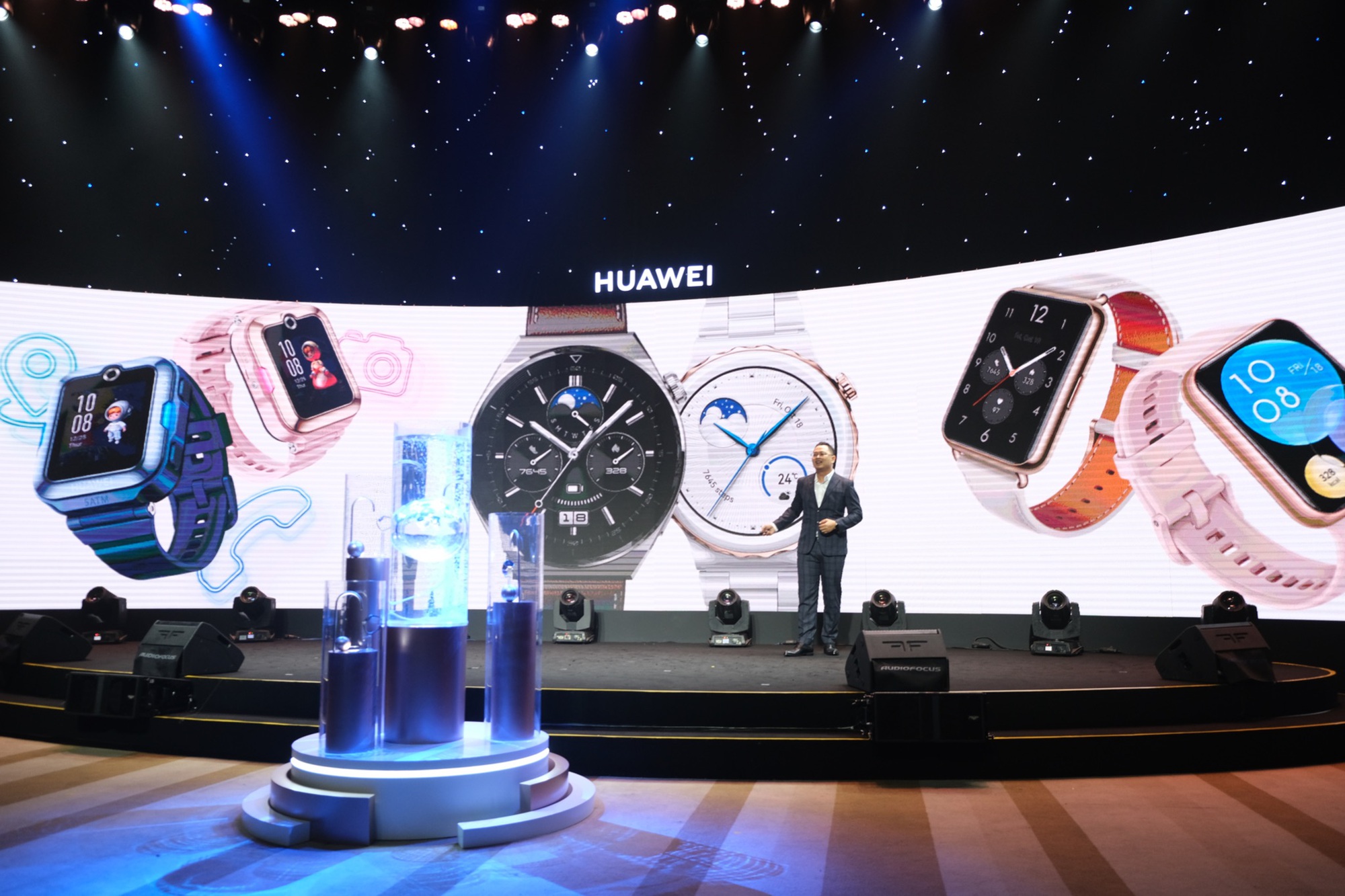 At the launch event of new generation wearable devices on the afternoon of May 18, Huawei Vietnam launched 3 new generation watch products including Huawei Watch GT3 Pro, Watch fit 2, Watch Kids 4 Pro. This is one of Huawei's major events in 2022, which has attracted a large number of reporters, journalists and tech savvy people.
Opening the event, with the launch of 3 new product models, Huawei's representative stated, "It is not only aesthetically satisfying, but also in terms of ground-breaking innovation that is why Huawei created it. many product lines suitable for many different customers."
With the launch of 3 product models targeting a variety of user segments, Huawei has received a lot of support from singer Bao Anh, singer Trong Hieu and shared a satisfying experience from actor Jay Quan.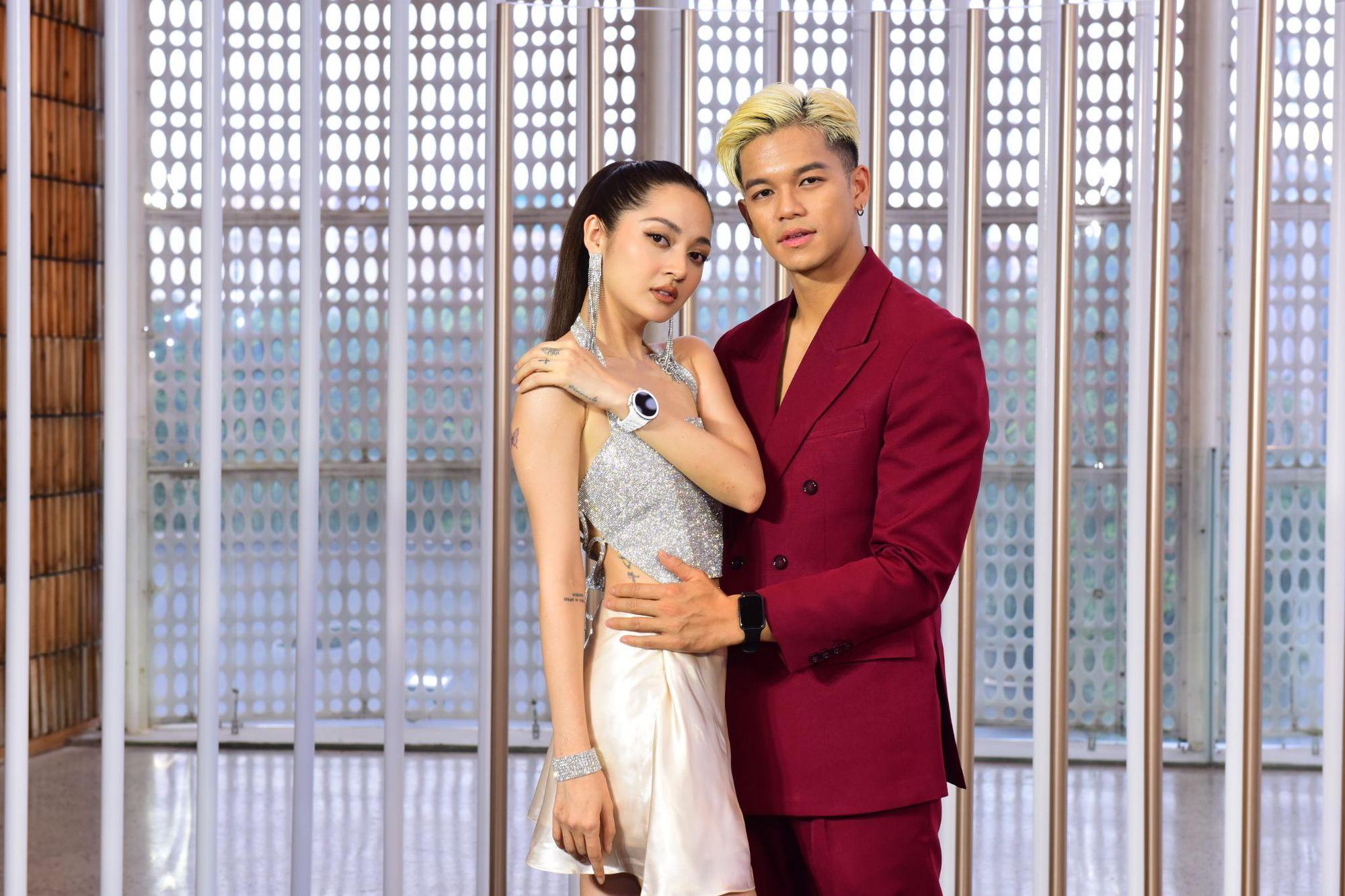 With a simple but equally youthful design, Watch Fit 2 helps Trong Hieu become more dynamic in every dance step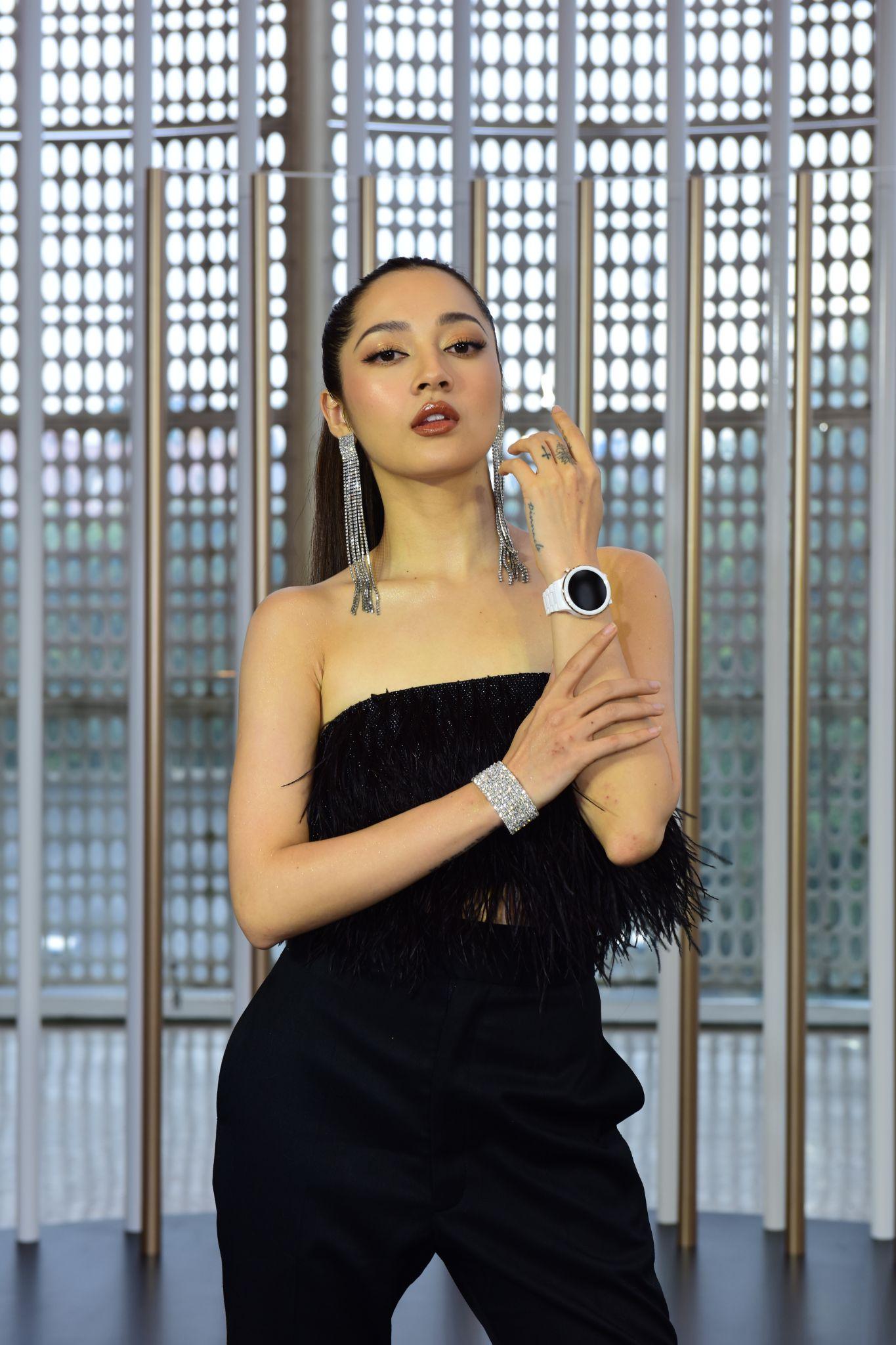 Bao Anh also revealed that she fell in love with GT3 Pro with the crystal ceramic version and will definitely "close the door" with more Watch Kids 4 Pro.
It is the sharing from the KOLs, it can be clearly seen that no longer stopping at mere smartwatches, the Huawei Watch product line meets the increasingly higher needs of users from sports, fashion, according to health monitoring, contact… and especially a series of terrible features upgraded on 3 new smart watch models. With the simultaneous launch of 3 new smart wearable devices, Huawei offers a variety of choices for all customer groups, from children to young people and sports lovers. Through these new products, Huawei hopes to upgrade a new standard of healthcare for users: more accurate, more professional, more fashionable and more useful.
Huawei Watch Kids 4 Pro – The first children's watch series brought to Vietnam by Huawei
Design: First introduced at the event, Huawei Watch Kids 4 Pro will be a great smart watch model that parents can give their children. With 2 colors Princess Pink and Superman Green will surely make children love.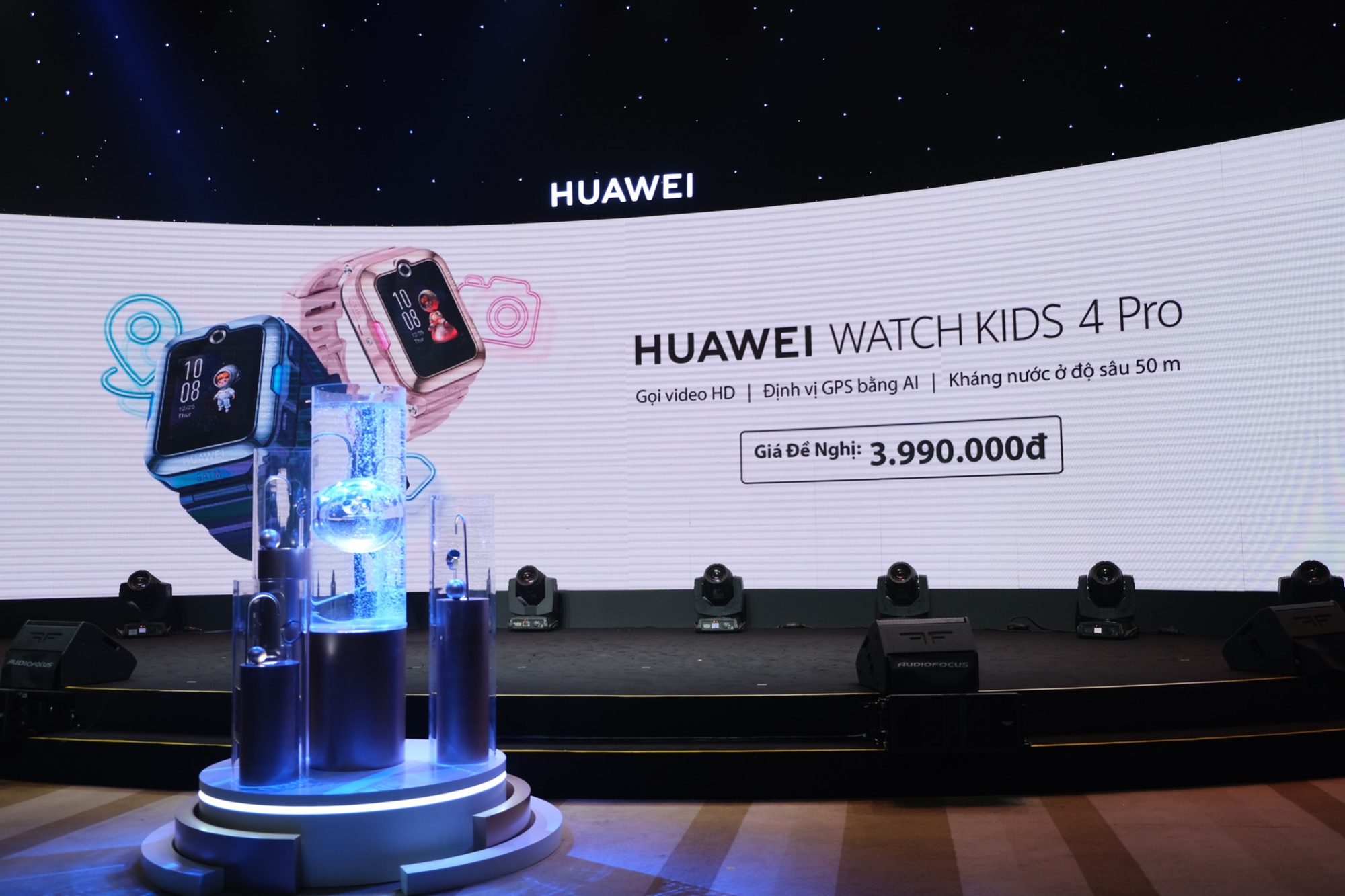 Features: Watch Kids 4 Pro is With the "4G Gtone" feature that supports 5 24-band modes, combined with 9 positioning methods using Artificial Intelligence (AI), Watch Kids Pro 4 ensures the identification The child's position is always accurate and fast in all situations. At the same time, this product is also capable of HD video calling to help children visually connect with parents and friends easily. Especially, in an emergency situation, an SOS call will be made when the child presses and holds the FUN button. At this time, the watch will automatically call the parent, and take and send 3 photos of the child to the parent.
The product is also integrated with many interesting exercise modes so that children can have fun with creative competition features, just 2 kids wearing Watch Kids 4 Pro and shaking it lightly can "challenge". together. This product model has water resistant support suitable for swimming and diving.
Huawei Watch Fit 2 – A new vision for exercise
Design: Following the success of its predecessor, Huawei Watch Fit 2 brings a new breakthrough in design with a squarer watch face, a display area 18.6% larger than the previous generation, a ratio of The screen-to-body ratio is as high as 72.2%. The 0.55mm thinner screen bezel makes the viewing angle on the 1.74-inch Amoled Huawei FullView screen extremely impressive.
The product allows easy strap change and 200 watch faces with many different styles to bring freshness and suitable for all situations in the life of users.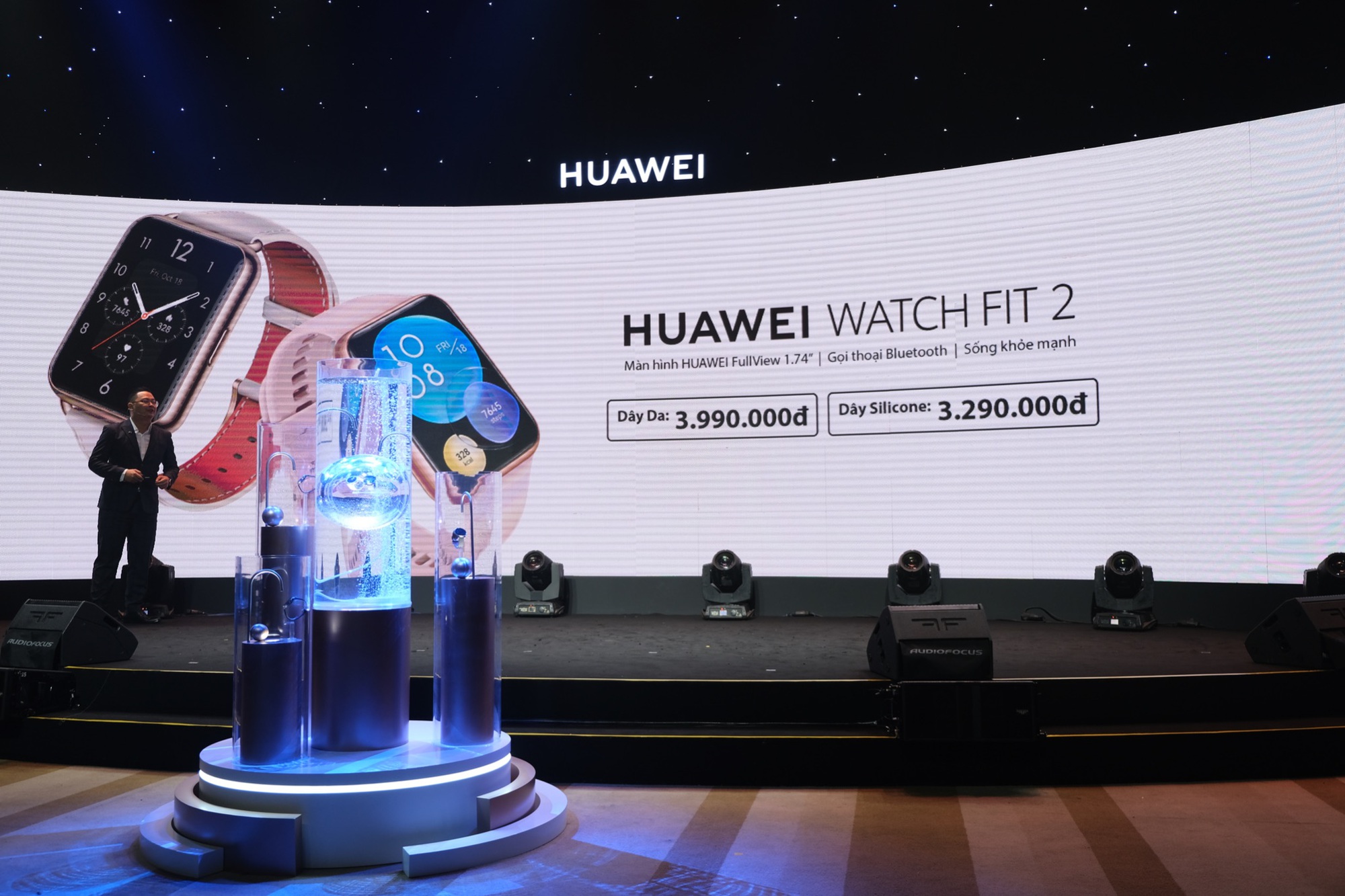 Features: Huawei Watch Fit 2 adds Bluetooth voice calling: answer, reject calls, send reject call messages with FIT series. The outstanding point of the Watch Fit 2 smart watch compared to similar devices is the ability to analyze running performance index (RAI), recovery time, pressure and training volume… to bring the best results. Intuitive lesson plans for users, optimizing practice performance. With the support of a virtual coach that guides exercises via voice and a precise GPS sensor for 97 training modes and allows to download 5000 songs to listen directly from the wrist or connect via wireless headphones Training sessions become more enjoyable.
HUAWEI Health app is completely upgraded on Watch Fit 2. Through personalized settings, users will receive reminders such as health challenge, daily water intake, medication reminder, sleep reminder early, exercise volume and maintain a positive state, thereby forming habits of discipline and health management. Features include all-day heart rate, SpO2, sleep, breathing, stress, and menstrual cycle tracking to help users track physical changes at any time.
The product also impresses with a battery life of up to 10 days on a single charge for normal use, and 7 days of regular use.
Huawei Watch GT 3 Pro – "Symphony" between sport and fashion
Design: As the product that attracted the most attention at today's event, the HUAWEI Watch GT 3 Pro smartwatch was officially launched in Vietnam with two versions of 46mm, 43mm Titanium and 43mm nanocrystal ceramic. In particular, the ceramic version impresses with the design from the white nano ceramic crystal and the sparkling sapphire glass dial. The device is crafted at extremely high temperatures (1500°C) and polished with diamond powder to give it a pure white appearance, with meticulous attention to detail. The white ceramic strap version will have a gold bezel.
Features: In addition to the common 24/7 heart rate measurement feature, Watch GT 3 Pro offers an extremely professional electrocardiogram (ECG) application that meets NMPA, CE-MDR Class II medical standards. A professional sensor analyzes your sinus rhythm and atrial fibrillation in real time, and reminds you of early atrial and ventricular rhythms so you can proactively monitor major heart health risks. The sapphire crystal also plays an important role in making the ECG signal collection more accurate and sensitive thanks to the addition of PVD-coated electrodes on the surface. Just touch the electrode at the ECG key for 30 seconds and the watch can display the ECG results in real time.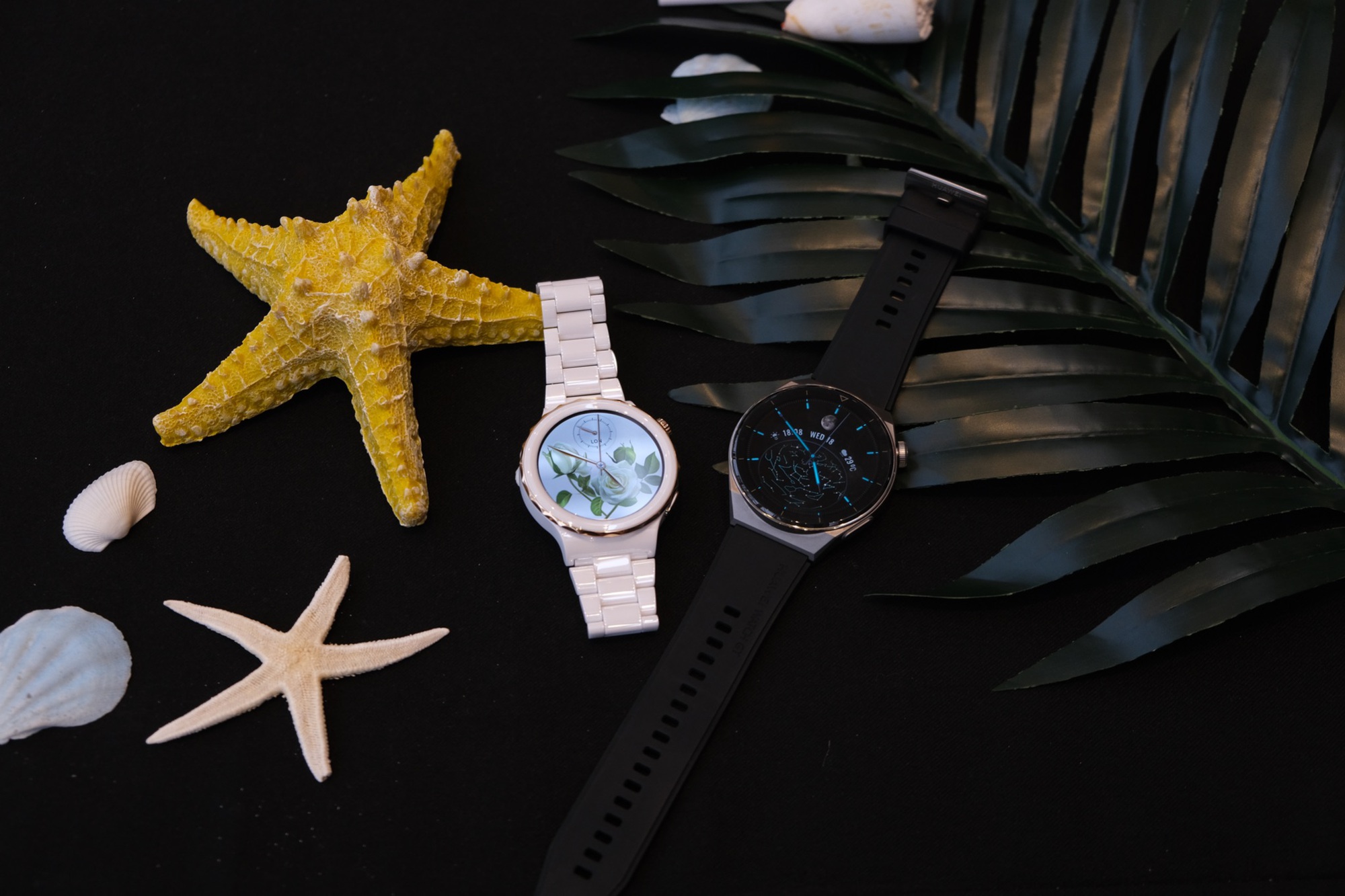 Along with training support for more than 100 different sports, swimming enthusiasts can find specialized features on the Watch GT 3 Pro. The watch is IP68 and 5 ATM water resistant and can withstand 200 different water pressure cycles. The device can freely dive with you to a depth of 30m. Data including speed, depth and dive time will be reflected in real time, and the watch will also automatically remind when you dive too deep or too long.
Besides, Huawei GT 3 Pro gives perfect battery life, when fully charged within 85 minutes, it will give you 14 days of normal use or 7 days of regular use. The product also has other impressive features such as support for 3rd party applications through Huawei App Gallery, accurate navigation with Petal Maps application on mobile phones, Bluetooth voice calling with FIT series.
Diversifying choices for users through the strategy of launching multiple products at the same time is bringing outstanding sales success to Huawei. The trio of wearable devices launched in May is believed to be not out of that successful route, especially when they all possess outstanding points from design to features.
In particular, this trio of products also impresses with their ability to link with many operating systems such as HarmonyOS, Android, and iOS and connect to STRAVA.
Watch GT 3 Pro & Watch Kids 4 Pro: Pre-order from May 18
Watch Fit pre-order from 5/27
Huawei Watch GT 3 Pro has an official price of 8tr990 gray leather strap version and 8tr490 black silicone strap. Products are distributed at Huawei Experience Stores, CellphoneS, Mobile Viet, Hoang Ha and e-commerce channels such as Lazada, Shopee and Tiki. Order program from May 19-29, offer up to 3 million, including 500k discount, free TWS headphones
Huawei Freebuds 4i and fashion strap.
– Huawei: https://consumer.huawei.com/vn/campaign/online-to-offline/?toCampaign
– CellphoneS: https://cellphones.com.vn/dong-ho-thong-minh-huawei-watch-gt-3-pro.html
– Vietnamese mobile: https://didongviet.vn/dong-ho-thong-minh-huawei-watch-gt-3-pro-46mm.html
– Hoang Ha: www.hoanghamobile.com/dat-hang/huawei-watch-gt3-pro
– Lazada: https://bit.ly/39swMqN
– Shopee: https://bit.ly/38y4yuP
– Tiki: https://bit.ly/3ww2qvI
Huawei Watch Fit 2 has an official price of the dynamic version 3 million290 including blue, cherry pink and dark black; Moonlight white leather strap version priced at 3 million,990. Products are distributed at Huawei Experience Stores, CellphoneS, Mobile Viet, Hoang Ha and e-commerce channels such as Lazada, Shopee and Tiki. Ordering program from May 27 to June 6, offers up to 1 million 7 including an instant discount of 300k and free Huawei Freelace headphones.
– Huawei: https://consumer.huawei.com/vn/campaign/online-to-offline/?toCampaign
– CellphoneS:: https://cellphones.com.vn/dong-ho-thong-minh-huawei-watch-fit-2.html
– Vietnamese mobile: https://didongviet.vn/dong-ho-thong-minh-huawei-watch-fit-2-day-silicone.html
– Hoang Ha: www.hoanghamobile.com/dat-hang/huawei-watch-fit-2
– Lazada: https://bit.ly/3FRWeSU
– Shopee: https://bit.ly/3Ng1T7R
https://kenh14.vn/bao-anh-trong-hieu-toa-sang-tai-su-kien-ra-mat-3-mau-smartwatch-moi-cua-huawei-20220519165848663.chn
You are reading the article
Bao Anh, Trong Hieu shine at the launch event of 3 new Huawei smartwatch models

at
Blogtuan.info
– Source:
Kenh14.Vn
– Read the original article
here