Trieu Van is often considered by folk to be the third character in the Five Tiger Generals (fictional title in the novel Tam Quoc Dien Nghia), after Quan Vu, Truong Phi and above Ma Sieu and Hoang Trung.
However, the history of the Three Kingdoms, the historian Tran Tho, ranked Trieu Van last based on the fact that after Luu Bei ascended the throne, Trieu Van was only made General of Wings, the position and title behind the four kings. the other when Luu Thien posthumously conferred a title on the four Quan Truong Ma Hoang, Trieu Van was also not among them (thanks to the generals who gave their orders, he was only posthumously conferred a marquis next year).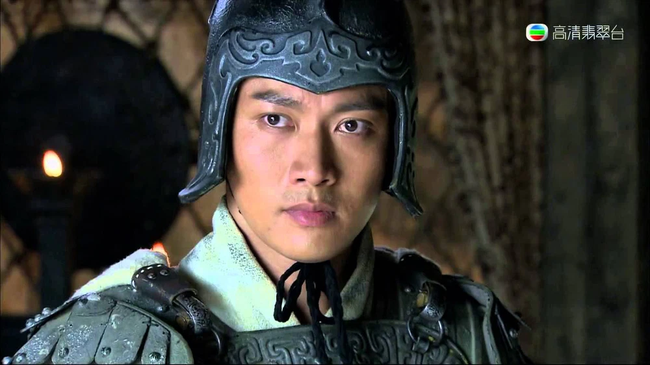 Later people highly appreciated his talent and loyalty. Trieu Van and Quan Vu are the only two martial generals in the Three Kingdoms period who were honored to worship at the Emperor's Temple (built by the Ming and Qing dynasties, in which the worship of mandarins and martial arts were evaluated as talented and talented. most medieval through the dynasties).
In the novel Romance of the Three Kingdoms by writer La Quan Trung, it is recorded that he was "eight meters tall, dragon eyes, bushy eyebrows, pregnant cheeks, wide face, hawk nose bridge, wolf back, gibbon hand, leopard belly, riding Bach. Long horse, majestic majesty".
Trieu Van's achievements include: Destroying Cao Nhan's Bat Mon Kim Toa battle, saving A Dau (Luu Thien) twice, riding a Bach Long horse alone, breaking tens of thousands of Cao troops, cutting 2 large flags. , kill 50 famous generals of Cao Cao, get the precious sword Thanh Cong – Cao Cao's gilded treasure sword, can cut all kinds of weapons.
He also pursued Cao Cao at the battle of Xich Bich, fought Tay Xuyen, Han Trung, fought the Man tribe led by Manh Hoach, participated in the Northern Expedition led by Zhuge Liang.
However, before following Luu Bei to make illustrious feats, Trieu Van worked for Cong Ton Toan, but was not appreciated.
Trieu Van was born in Chinh Dinh district of Changshan district (now Chinh Dinh district, Hebei province, northern China). He is said to have a majestic and majestic appearance.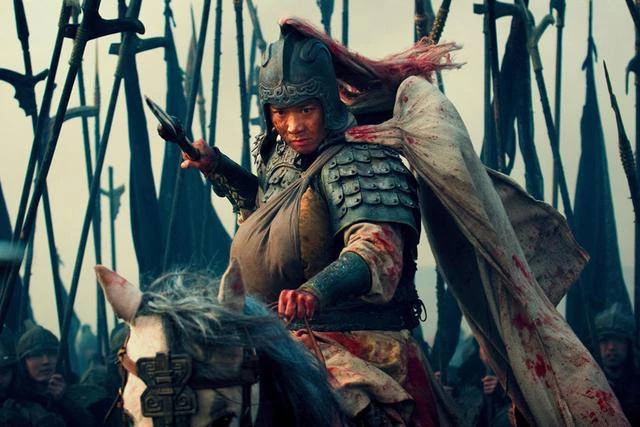 About Trieu Van's martial arts, there is an anecdote in folklore that since childhood, Trieu Van has been passionate and diligent in practicing martial arts, but has not yet found a satisfactory teacher. At the age of 18, young Trieu Van decided to leave his hometown to improve his martial arts level.
Trieu Van went and walked for 20 days to Thai Hang mountain, when he reached Tay Duong Cao mountain, he was tired, sat down, and then found a shelter to set off tomorrow. Here, Trieu Van met a great master, sleeping on a tree trunk, when he fell on another branch, he still slept soundly as if nothing had happened.
Trieu Van asked to be a disciple of this master, and thanks to his sincerity and politeness towards his predecessor, Trieu Van was accepted as a disciple. This white-bearded old man is none other than Bich Van Dai Master of Huyen Chung Pagoda on Thai Hang Mountain.
Trieu Van excitedly followed his master to the mountain, right in the night he taught Trieu Van how to use virtual secret techniques, how to attack, and how to defend against weapons about knives, spears, swords, and halberds.
On the 82nd day, Trieu Van was advised by Master Bich Van to use spears instead of practicing knives. Since then, Trieu Van has been practicing with the spear. In the blink of an eye, it has been two years and two months, Trieu Van's spear has been trained to the point of pure fire and wonderful transformation. On a cool autumn morning, Trieu Van bid farewell to Bich Van and stepped into the world.
According to historical records, when there was chaos in Thuong Son district, calling for men, Trieu Van also recruited soldiers and asked to join Cong Ton Toan. At that time, Vien Thieu won the Ky Chau from Han Phuc (191), claiming to be Ky Chau Muc, many people came to submit to Vien Thieu, making Cong Ton Toan very worried.
Cong Ton Toan saw that Trieu Van didn't follow Vien Thieu but came to his place, jokingly said: "I heard that people in Guizhou all come with the surname Vien, only you changed your mind, woke up and gave up that delusion, right? ?".
Trieu Van replied that the world was in turmoil, good people and bad people were difficult to distinguish, people were suffering, everyone wanted to go back to the righteous, so they came to Toan. Trieu Van followed Cong Ton Toan to fight, including clashes with Vien Thieu.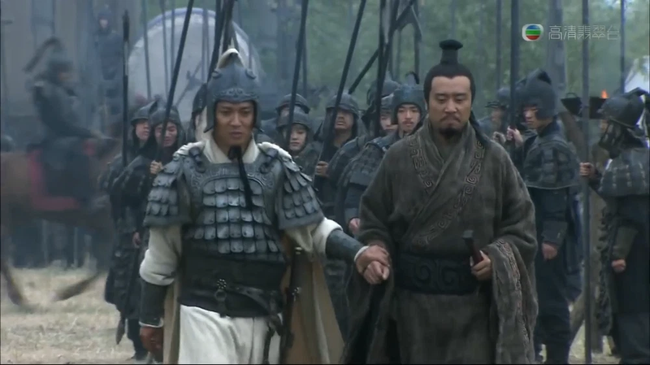 But when under Cong Ton Toan's command, Trieu Van was not appreciated. After meeting Liu Bei, the two felt like "predestined predestined".
In the movie Three Kingdoms Act 2010, when Cao Cao attacked Xu Chau, Dao Khiem asked for help, Liu Bei asked for help from Cong Ton Toan. Cong Ton Toan wanted to send three thousand soldiers and horses to help but Luu Bei refused, just wanted to borrow Trieu Van. Trieu Van has long admired the dignity and person of Luu Bei, so he accepted the invitation to follow the assistant.
Since then, Trieu Van followed Luu Be, when Liu Bei died, he continued to serve Luu Thien. In 223, Trieu Van was promoted by Luu Thien as Trung Protector, Chinh Nam General, then promoted to Tran Dong General.
It can be seen that, through the novels and anecdotes, Trieu Van is a person with a different demeanor, well-educated martial arts and great will.
Trieu Van (? – 229), self-titled Tu Long, was a famous general who lived in the late Eastern Han Dynasty and early Three Kingdoms period in Chinese history. He was born in Chan Dinh district of Changshan district, today is Chinh Dinh district, Hebei province (northern China).
You are reading the article
Before following Luu Bei, what kind of person was Trieu Van?

at
Blogtuan.info
– Source:
danviet.vn
– Read the original article
here