Having a baby is a time of great change in everyone's life women. Besides the joy, happiness and pride of having a baby, surely every mother has more or less experienced a feeling of inferiority about her body shape. Miss Peace World 2017 – Phuong Le also had that time.
It is known that Miss Phuong Le married her husband, a famous businessman in the South when owning famous buildings in the center of District 1, Ho Chi Minh City and dozens of resorts, real estate, and luxury resorts in Ho Chi Minh City. many tourist cities such as Nha Trang, Mui Ne, Phu Quoc…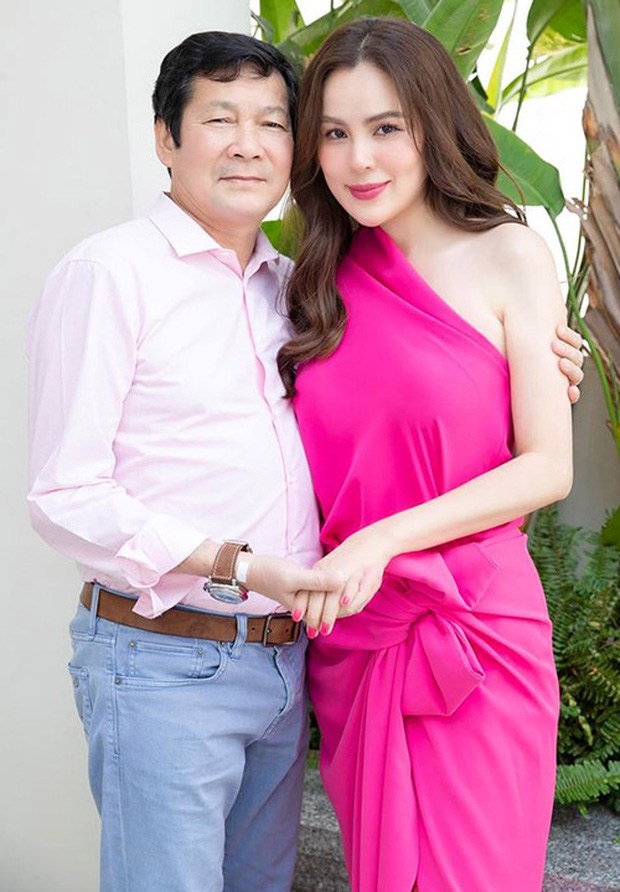 She also attracted the attention of the public when posting a picture of her kneeling and washing the feet of her rich husband in early 2017. Before the controversy of netizens, the mother of three children spoke up:As for me, taking care of my husband and children is happiness. My husband is not only a life partner but also a teacher, my big brother. So, it's normal for small things like washing your feet when you're sick."
Miss was born in 1979 with her first daughter, Dong Nghi, now 12 years old. After giving birth to her first child, Phuong Le's body is still beautiful "wearing her eyes". However, she reached the weight of 90kg when she was pregnant with twins with two girls at the second birth. That made the mother become shabby, less sharp with a body full of excess fat, big biceps.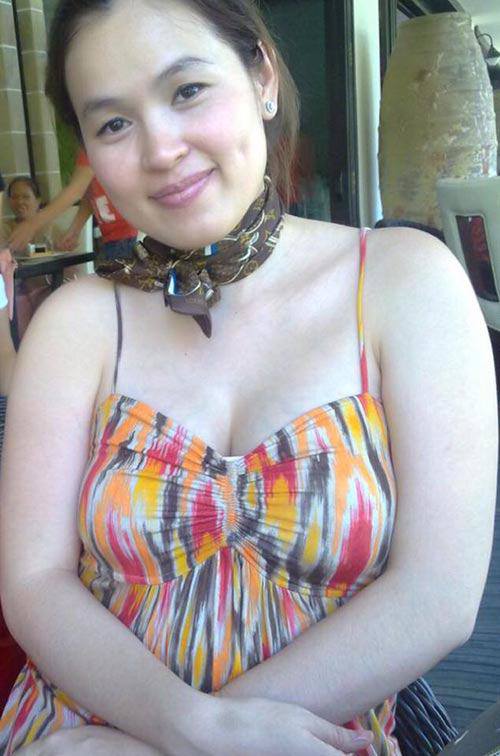 "At that time, Phuong was very self-deprecating with her fat body, did not dare to appear in crowded places. Looking at the sisters with slim bodies, Phuong wished she could be like that. Phuong wondered that she herself did not dare. Let's see if other people and husband still love me? That's why Phuong is determined to the extreme and plunges into diet and exercise in a patient and scientific way. she told.
After a short time trying to change, Miss Phuong Le is only 50 kg. Looking back, the mother sees it as an impossible process, but she is proud of herself for having done it.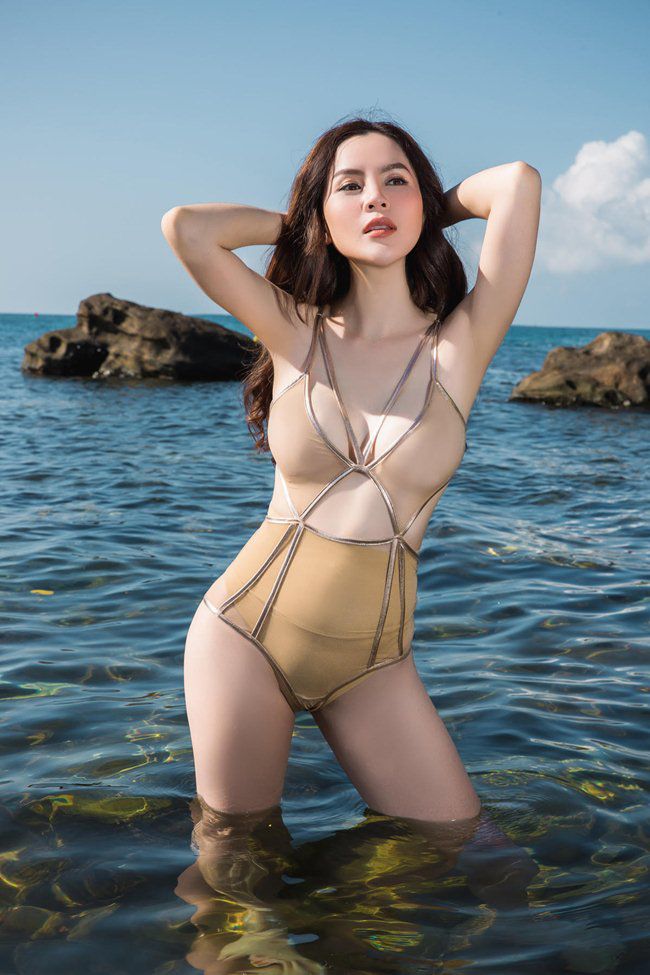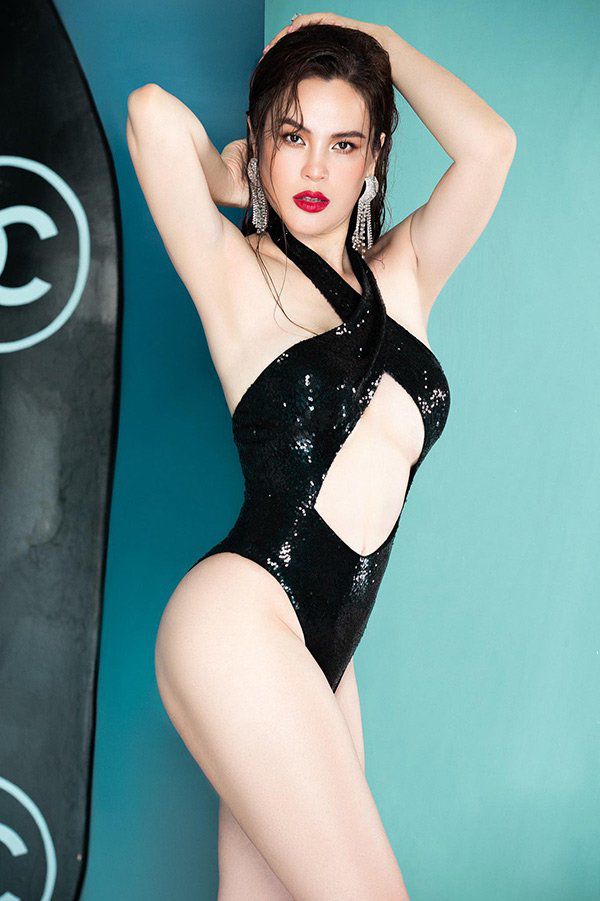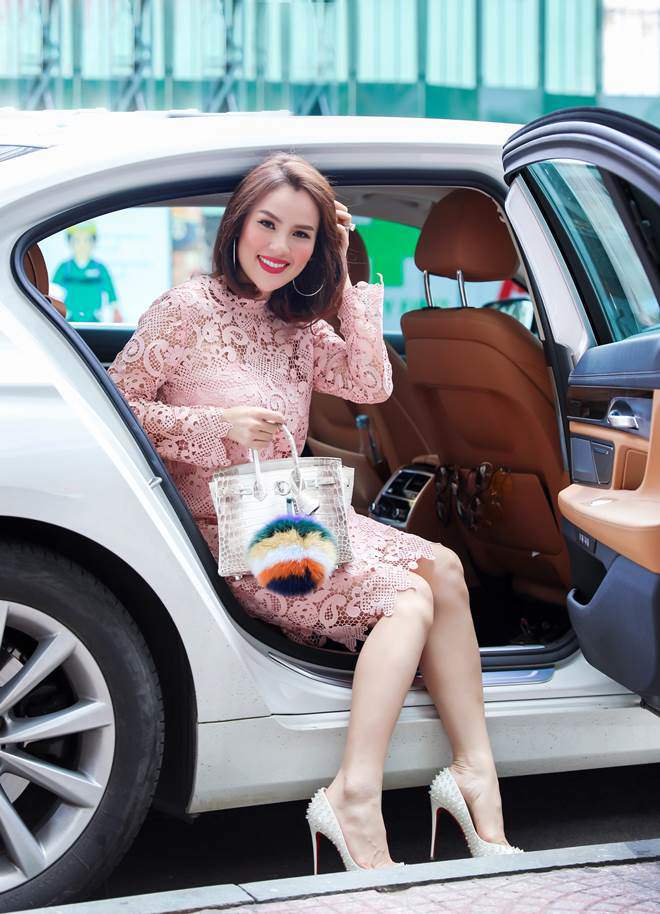 Now in her 40s, Miss World Peace 2017 in the Philippines makes many people always praising her every time she shows off her slim, beautiful and hot body. The mother of 3 did not hesitate to wear bold outfits to show off her beauty. She also made many people jealous when she shared that her husband "rewarded" 6 billion dong after losing 6 kg.
Beautifying herself, but Phuong Le still does not forget the mother's duty to raise and teach children. She took care of all 3 little princesses Dong Nghi, Chieu Nghi and Bang Nghi (currently 11 years old). The children of Phuong Le's family have outstandingly tall bodies and beautiful faces inherited from their mothers. The girls all have long hair, like to wear gentle and gentle dresses like Phuong Le's mother.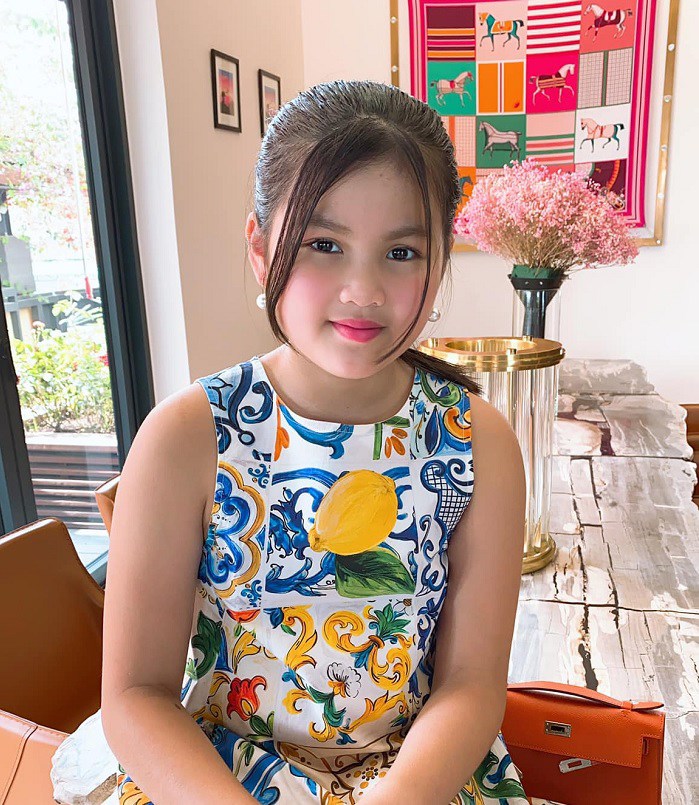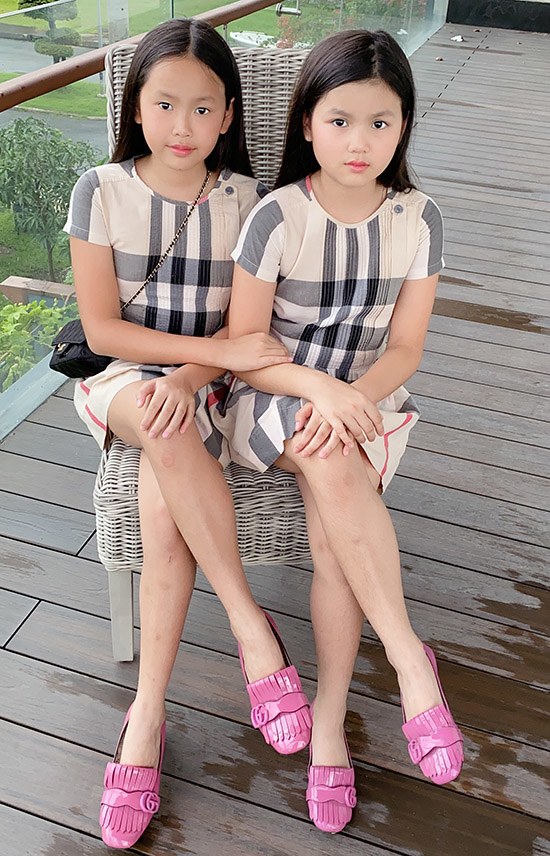 Phuong Le is also famous as a mother who pampers her children when on March 8 last year, the mother excitedly said that she had just opened a black card for 3 "little princesses". On his personal Facebook, the pink ball wrote: "Congratulations on March 8 to these 3 girls who are the most loving mothers in this life! Thank you for everything, thank you for giving me the confidence and motivation to succeed, thank you for being my child, thank you for understanding and being obedient. Mommy loves 3 worms very much! Today, my mother gave 3 children 3 VIP bank cards (small amount) for them to spend freely as they like. This is also how a mother raises her children in her own way. Wish your 3 angels always be healthy and happy!Sharing privately, Miss Hau revealed that this powerful card has a daily limit of up to 2 billion VND.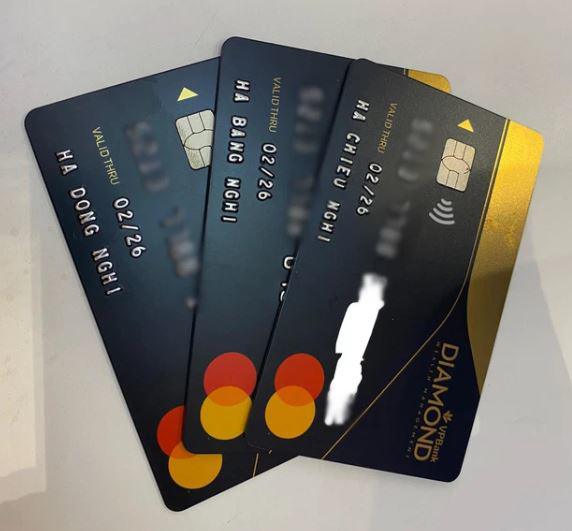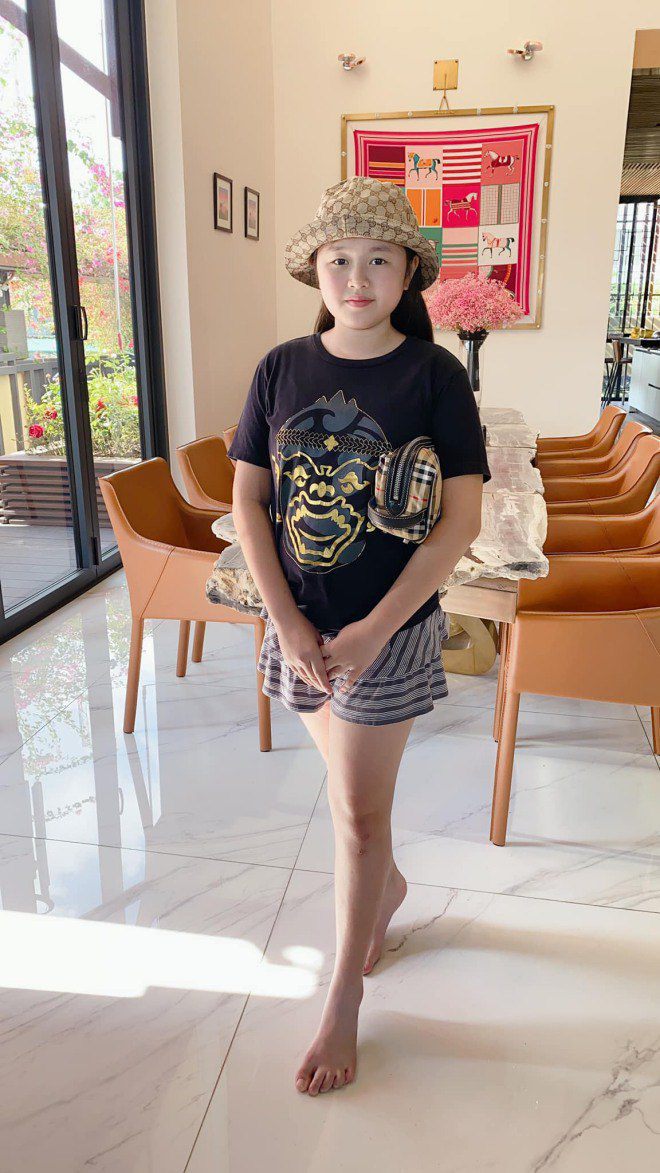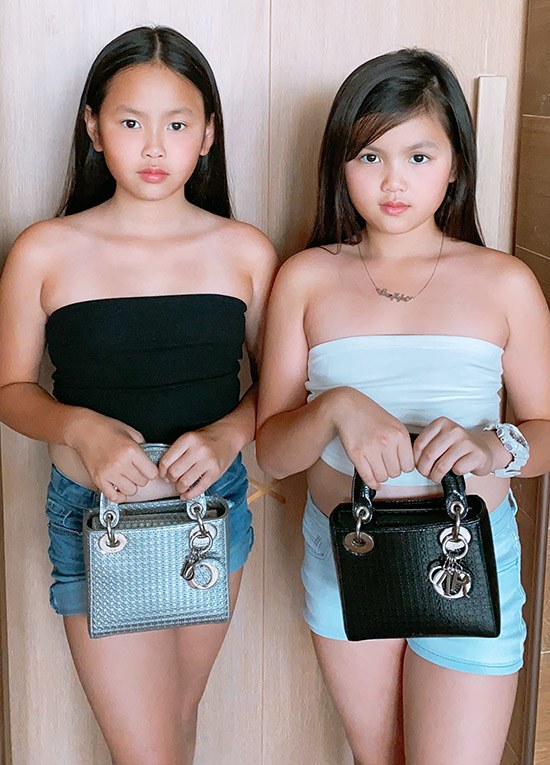 Besides the praise about the queen's child, there are also people who fear that Phuong Le's children will be able to use money early. However, she insists on her method of parenting: "I teach my children my way. When my child has money, he does not need money, without money, he will not fall for money, knowing how to spend money is also a way to earn money. In addition, my child is a The kids are very smart and thrifty so don't worry too much about it."
Not only is Phuong Le good at raising children, but according to her, her husband, even though he is a famous rich man, goes home to take care of his children just as hard as his wife. "No father is as good to his children as my husband. He takes care of the baby every inch. He is the chairman of a large corporation, but when he comes home, he still cuts his children's nails, washes their hair, teaches them to swim, teaches them to study, and pampers them."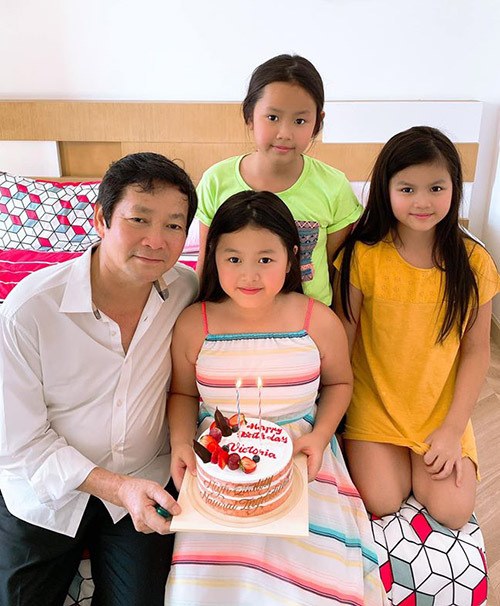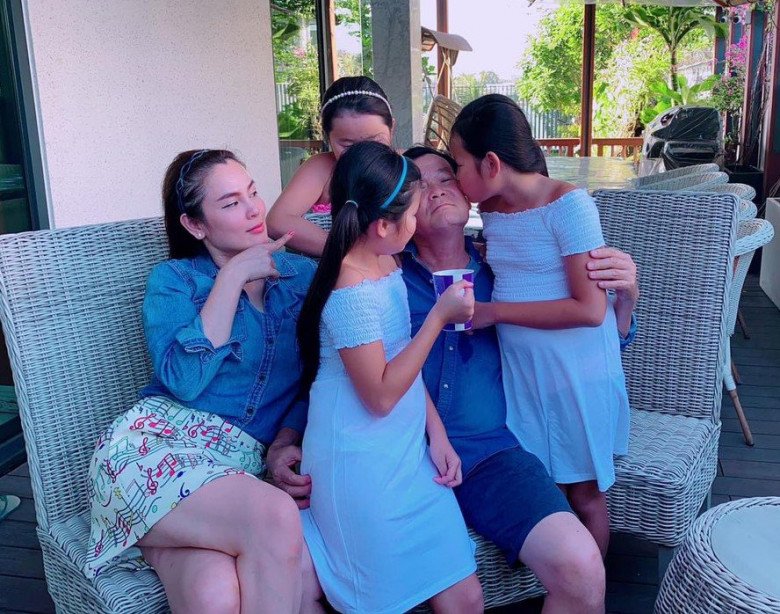 It seemed that Phuong Le was the happiest woman and mother in the world that many people were jealous of, but the most recent information shared by herself made everyone surprised. Just a few hours ago, Miss World Peace suddenly announced that she was officially a single mother when she divorced her husband in peace.
Despite the breakup, the two are still friends and together raise 3 beautiful daughters. "Phuong Le and her husband agreed to stop the marriage relationship because both did not have a common voice at work. Although we are no longer a husband and wife, we are still a family and will be friends who will take care of the 3 worms with love that can only be filled with more and no less. At the same time, she affirmed that at the moment she just wants to focus on work to take care of her 3 children.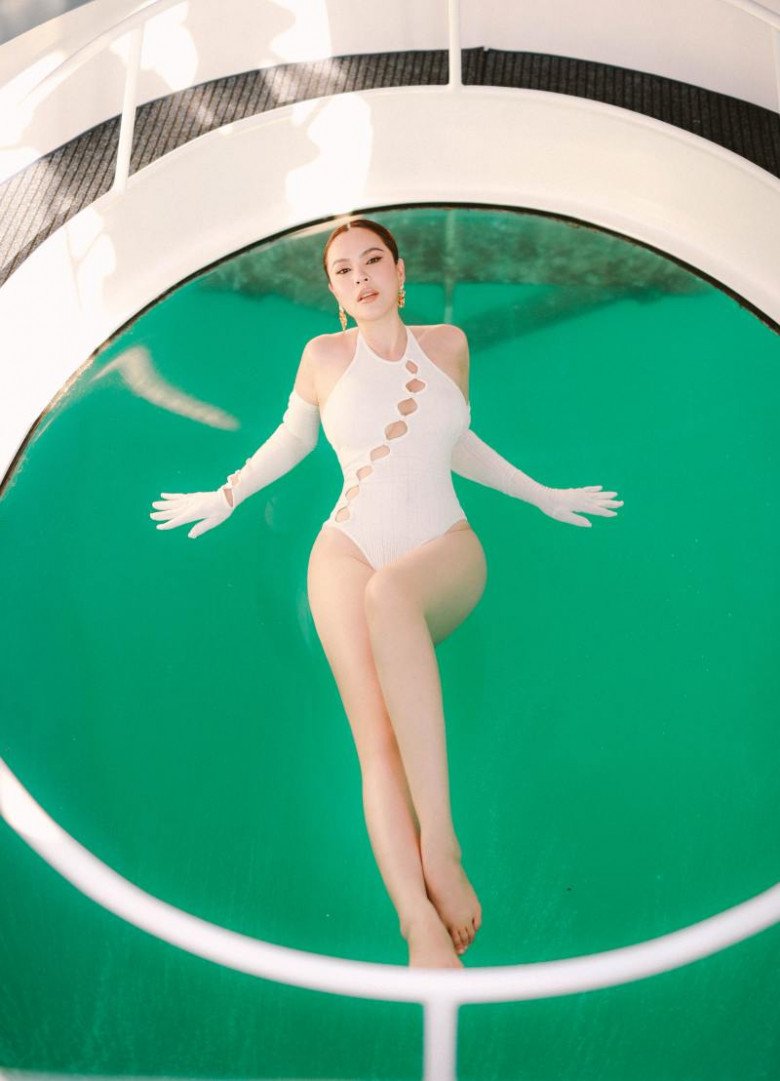 You are reading the article
Before the divorce, Miss Phuong Le was once rewarded with 6 billion for losing weight after giving birth to 3 children

at
Blogtuan.info
– Source:
Eva.vn
– Read the original article
here