Học Đường
Life Style
Children "knowing to crawl before walking" and "knowing to walk before they can crawl" when they grow up will have clear differences in IQ and these factors, parents need to pay attention to
Children are always the object of special attention from the family, many parents want their children to grow up quickly, so they want their children to learn to walk as soon as they are seven or eight months old. However, this is not necessarily the right and best way for children. We should let the baby adapt, grow up according to natural laws, step by step, learn to crawl first, then slowly learn to walk.
Many parents think that it is not necessary to let their baby crawl, but this is a misconception. The conceivable consequence is that the child will be more likely to fall during later learning to walk. Therefore, crawling is a form of training for children's development, we should let children grow up step by step and consider their children's crawling as an important milestone in their children's lives.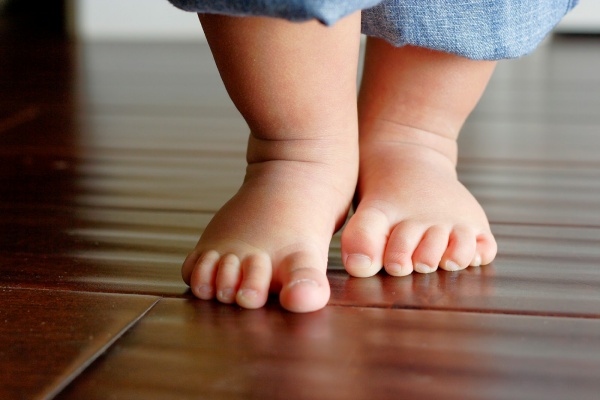 There are many parents who believe that crawling on the cold, unsanitary ground will have a certain effect on the health of the baby. However, parents need to understand that the baby's development will follow a certain cycle. Let your baby crawl first and then learn to walk, so he will avoid a series of dangerous situations such as collisions and falls later.
Notably, letting children develop according to natural laws also brings many amazing benefits that many parents may not know.
1. Promote brain development
When your baby learns to crawl, it not only helps to create a good foundation for later learning to walk, but also trains their own muscle strength. This is also an opportunity for your baby to learn the ability to deal with different situations. For example, in a situation where he encounters an obstacle while crawling, he must rely on his judgment or experience to avoid the obstacle. This will also train the child's thinking, and of course will make him more and more intelligent.
2. Improve your baby's cognitive ability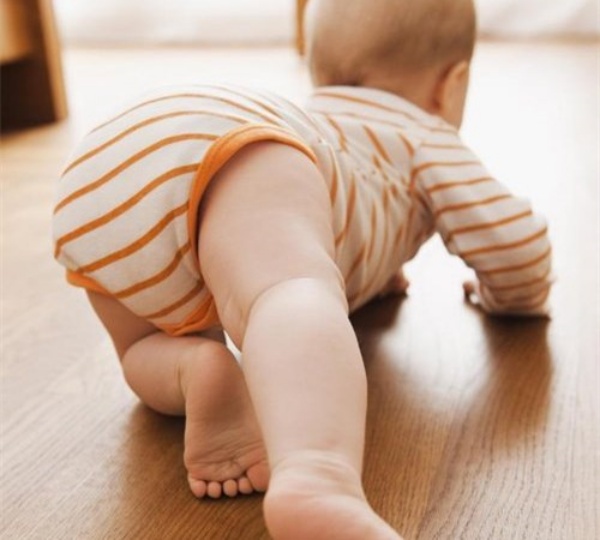 In the process of crawling, after a long time, the baby will use all means to come up with the most 'labor-saving' method of crawling, so the baby's parents should not doubt the baby's ability and feel motivated. strange baby crawling. We need to let the baby think of the most energy-saving method of crawling through continuous training, to improve his intelligence and cognitive ability.
3. Promote language development
During the process of crawling, the baby will be full of curiosity about everything around, and will also listen to different sounds through his own ears. Once they think something is interesting, they imitate it and learn many different things. Through such repeated practice, the baby will memorize the sounds he hears on his own, which will improve his language ability in the long run.
Baby "escapes cows", why?
Babies often have to go through many stages of rolling, crawling, and crawling before they learn to walk. However, there are many children who run away from cows and know how to walk. The fact that a baby learns to walk without crawling does not mean that his IQ is poor. Maybe it's because your baby's muscles aren't fully developed yet. In the process of crawling, it is easy to get tired and weak in strength. Parents should pay more attention to the baby's nutrition and guide the baby to crawl slowly step by step.
In addition, the cause of the baby not crawling before learning to walk is related to a number of other factors such as:
1. Don't give your baby a chance to crawl
Many parents feel that crawling does not help their baby much later in life. And if the baby breathes in the dirt on the ground, it will also affect the baby's health. Some parents also think that if their baby falls while crawling, it will cause some damage to the baby. Therefore, they do not want their children to learn to crawl.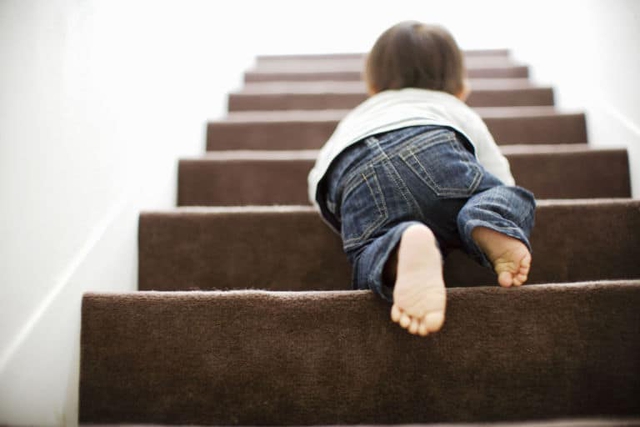 2. Do not create an environment for children to learn to crawl
Many parents, because of young children and work pressure, often do not keep the house clean as well as handle the sharp corners of the table and electrical appliances plugged in the house, so they cannot provide a safe environment. safe for children. These obstacles will also injure the baby during crawling, increasing the risk of the baby being in danger. Therefore, parents should pay more attention to the hygienic environment as well as safety issues in the area where the baby learns to crawl.
3. Bulky clothes restrict activities
Many parents are often afraid of the baby's weak body, worried that the baby will catch a cold, even in the summer, often wrapped in many layers, making the baby's body bulky. Moreover, when wearing a lot of clothes, the baby will also sweat during crawling, making the baby even more uncomfortable, not wanting to move.
4. Pain leads to dislike of crawling
Parents must pay attention, if the baby has a strong impact during the previous crawling process, the baby may recall the collision, so he is afraid to refuse to crawl. Therefore, parents must pay attention to the environment at home to ensure the safety of their children. Make sure the baby doesn't get hurt or create a psychological barrier when crawling.
In short, out of love and concern for their children, parents are often apprehensive and afraid that their children will be harmed. However, we must also let children follow the laws of natural development, not limit their instincts, but pay more attention to safety, giving them a beautiful and peaceful future.
(According to Aboluowang)
https://cafef.vn/tre-biet-bo-truoc-biet-di-va-biet-di-truoc-biet-bo-khi-lon-len-se-co-su-khac-biet-ro- rang-o-iq-va-nhung-yeu-to-nay-bo-me-can-luu-y-2022051813165751.chn
You are reading the article
Children "knowing to crawl before walking" and "knowing to walk before they can crawl" when they grow up will have clear differences in IQ and these factors, parents need to pay attention to

at
Blogtuan.info
– Source:
Kenh14.Vn
– Read the original article
here