Inoue Rikako, born in 1996, debuted with the group Fairy in 2011. Fairy was founded by the talent management company Vision Factory (now Rising Production) of Japan. Vision Factory's ambition is to bring the group Fairy to foreign markets. In order to become a member of Fairy, members must participate in an audition competition with 100 applicants from all parts of Japan.
Fairy members must have excellent singing and dancing skills. They officially debuted after a year of training together and released two songs More Kiss, Song for You in 2011. The group consists of 7 members and quickly made a mark in Japan when winning many awards. The average age of the group members is only 13-14 years old.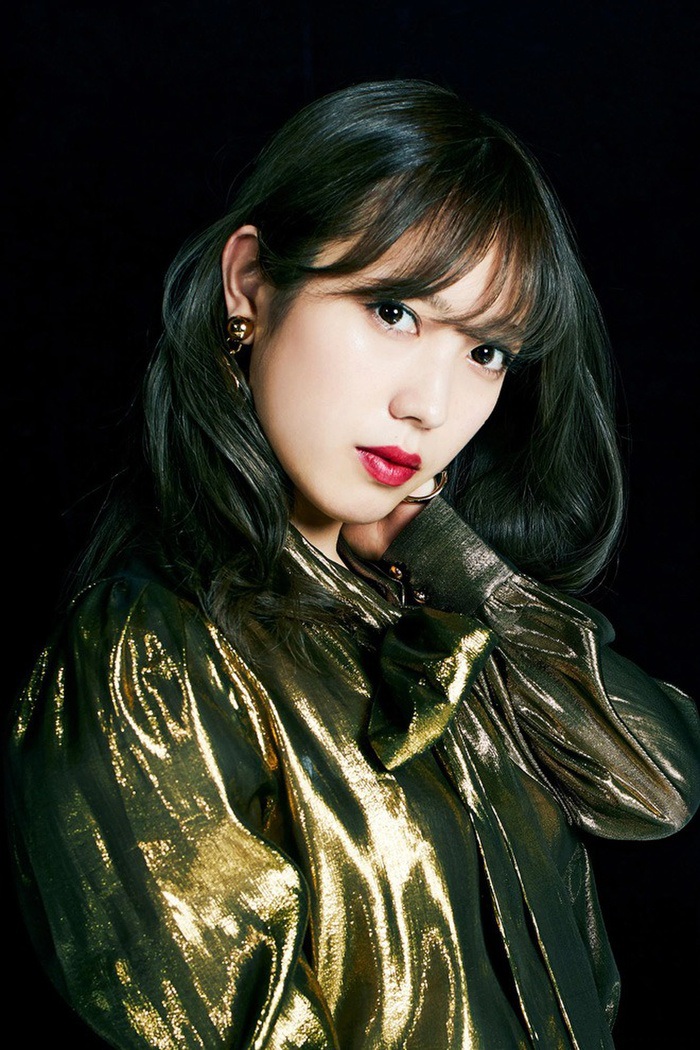 Inoue Rikako had quite successful years as a member of the Fairy group. In 2019, she took a break from activities due to a hand injury. The accident happened while she was filming for a drama. The singer injured her wrist and had to undergo surgery. Inoue Rikako had to take a break from work for 3 months and was unable to continue filming for the new movie.
However, then Rikako Inoue joined the show Fracture Life Theater Honebara and share about life after trauma. According to the female singer, that time she focused on attending fan meetings. Thanks to that, the audience knew her better and Inoue Rikako's fanbase doubled in a short time.
In 2020, Rising Production company announced that Inoue Rikako and two other members of Fairy decided to terminate the contract with the management company. Fairy paused and Inoue Rikako announced her retirement.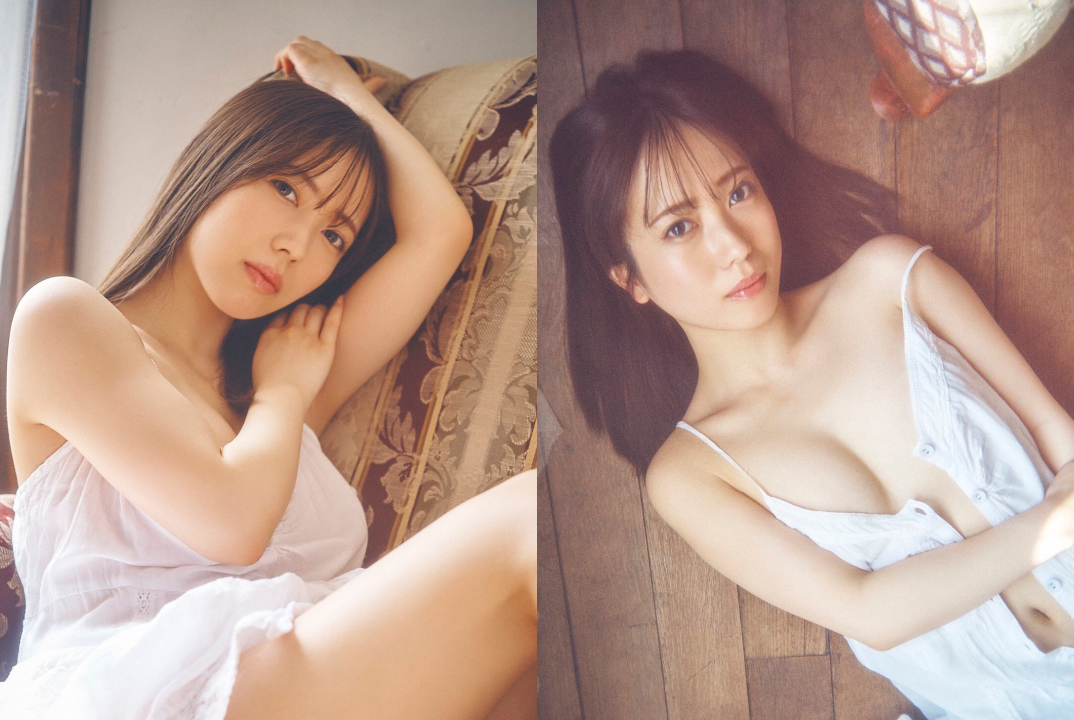 Sharing with the media, Inoue Rikako said: "I came to this decision because I want to contribute to society with a new role. I debuted when I was in the 3rd year of high school and had a lot of valuable experience. treasured through entertainment activities for the past 9 years. I have had great seniors, leaders, staff, managers and members. I am grateful to them."
In March 2022, Inoue Rikako announced to change her stage name to Yotsuba Kominato and re-appear. She accepts photo shoots for magazines, releases solo products. On May 16, she shared about becoming an adult film actress in the newly released MV. The decision of Inoue Rikako (currently Yotsuba Kominato) stunned fans.
Many viewers expressed confusion and regret for the talent of the 26-year-old female idol. Before the audience's controversy, she spoke up and explained, "During the two years of absence and leaving entertainment activities, I lived a normal life. I entered a company as an ordinary office worker. often. I was late in submitting my report and cried during my lunch break."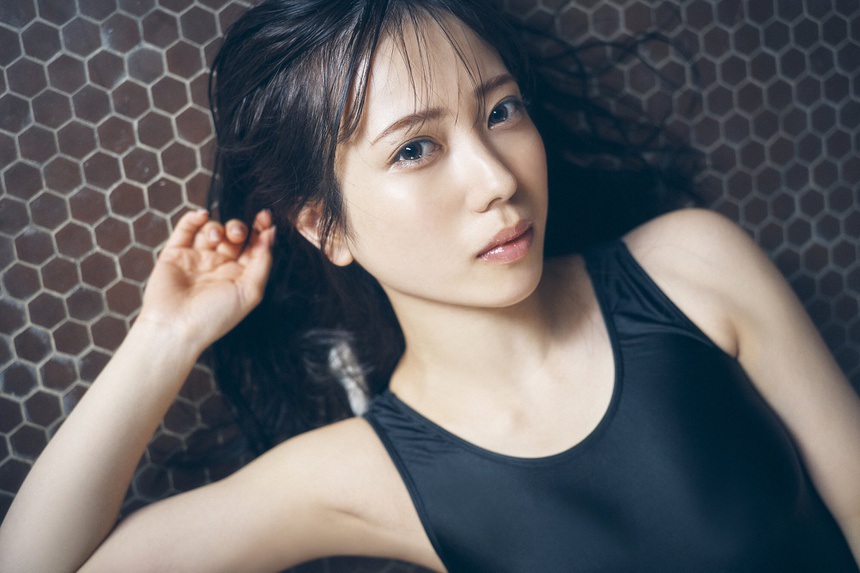 She also further explained that, "Regarding the decision to resume entertainment activities such as music, magazine photography, I myself have lived with this concern for a long time. I think only I can give it. The only thing I can do is show what I'm most confident in, cheer someone up and be a part of their life."
On May 17, on her personal page, she continued to express, "I think you all know the story through the MV just now. I will debut in the adult film industry from now on. I want to challenge myself. And it wasn't an easy decision." She commented that the "level 3" film industry is an unbiased field for anyone.
"I chose to be an adult film actress because I'm interested in this area," she emphasizes. Finally, Inoue Rikako hopes the audience will continue to support her with her new role. Inoue Rikako's article about becoming a hot movie actor is a hotly discussed topic on Japanese social networks.
Many netizens expressed their regret when the female idol wanted to develop a career in a sensitive field. They advised her to leave showbiz instead of trying to hold on by acting in hot movies. However, there are also opinions in favor of Inoue Rikako.
The Japanese entertainment industry is really harsh on female artists
Some opinions support Inoue Rikako because they believe that the female idol has changed direction for a reason when the Japanese entertainment industry is increasingly harsh and there are few opportunities for female artists. According to the newspaper's opinion South China Morning Postthe Japanese entertainment industry is still bound by old rules.
In particular, female artists are assessed to have more pressure before the limits of gender stereotypes and labor health. Many artists have no income because Japan pays according to their work. "This becomes more burdensome for female artists because they have a shorter life expectancy and working age than men," said a Japanese media expert.
In addition, it is often difficult for actresses in Japan to be given roles when they turn 30. This creates more pressure for female artists when working in the entertainment industry, more than their male counterparts.
In the past two years, due to the impact of the epidemic, the Japanese entertainment industry has also fallen into stagnation, with few jobs. This creates frustration for the artist. Many people fall into unemployment, depression and suicidal thoughts.
Last April, many Japanese female actresses have repeatedly denounced the bad side, the hidden law in the Japanese entertainment world. According to Yahoo!, in early April, Sion Sono, 61-year-old Japanese poet and director, faced charges of sexually assaulting women. On page Primetwo unnamed actors said that Sion Sono took advantage of his power and position in the film industry, abusing many girls.
One victim said, Sion Sono once asked her to have sex with him to be in a movie. Another victim revealed, Sion Sono demanded money from actors to audition. Many people accept to talk to the director for the opportunity to act and work in the world.
Sion Sono had to publish a letter, admitting "shortcomings, not paying attention to other people's feelings", apologizing to those who were badly affected because of him. Sion Sono is a famous director who used to direct Love Exposure, Shinjuku Swan… He married actress Megumi Kagurazaka. She currently manages work for her husband.
Previously, director Hideo Sakaki was also accused by four female actors of groping and forced sex. One person said that every time she saw the name Hideo Sakaki, she panicked and suffered. Others revealed that Hideo Sakaki regularly sends them sexually explicit photos. Before the charges, Hideo Sakaki admitted to having a relationship with colleagues but insisted that this relationship was voluntary.
In her letter to fans, female idol Inoue Rikako explained, she changed direction because she believes that the adult film industry has more job opportunities and fairness.
You are reading the article
Controversy about Japanese female singers turning to adult film actors

at
Blogtuan.info
– Source:
danviet.vn
– Read the original article
here