Recently, the film crew 578: Crazy shot had a premiere in Hanoi. The event attracted the attention of the audience, and the film crew shared about the implementation 578: Crazy shot. According to director Luong Dinh Dung: "This is a fierce film, the filmmakers are also very fierce, working to the end. Under the temperature of 6-7 degrees Celsius, the rain is so cold that Miss H'Hen Nie , Tuan Hac's legs trembled unsteadily but still did not rest.
The movie has 91% fight scenes, so it's rated 18+. Before taking the film for review, I was worried and prepared for the movie to be cut a lot, but thanked the Cinema Department for "forgiving" me so that the spirit of the film could be as complete as possible. And I'm sure that's within the law."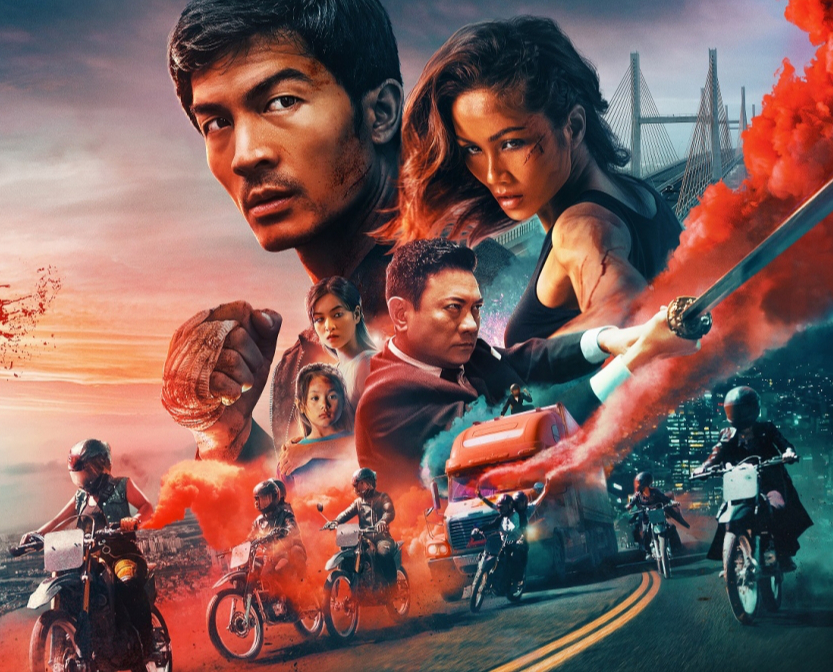 After the sharing of director Luong Dinh Dung, wrestler Ha Van Hieu – who had just won the gold medal at the 31st SEA Games in classical wrestling on the afternoon of May 17, admitted that making films is more difficult than being an athlete. After more than 20 years as an athlete and having won many remarkable achievements, wrestler Ha Van Hieu said: "The 31st SEA Games gold medal also marks the end of my international career. movie "578" is harder than being an athlete".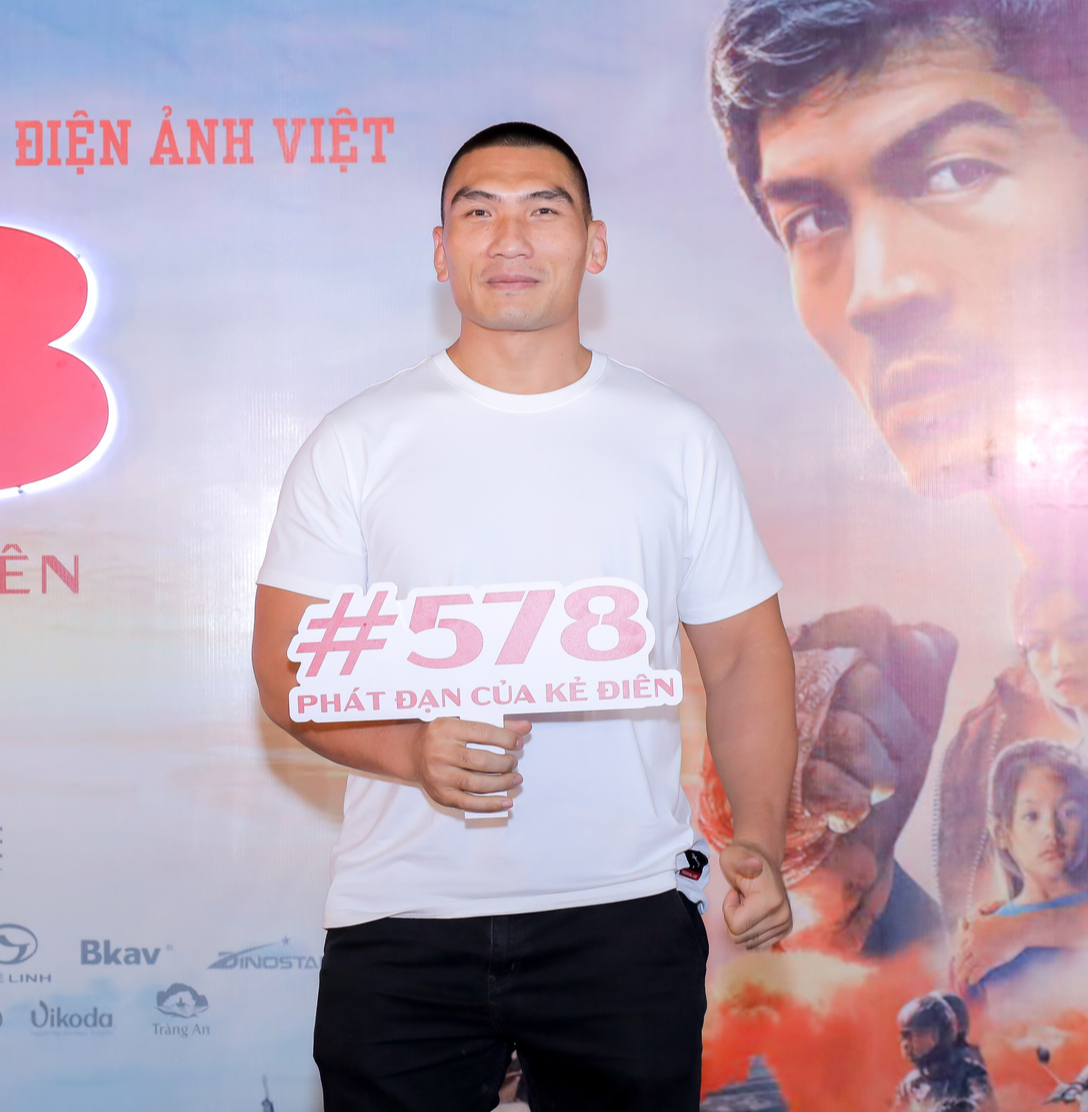 Mentioning my action scenes in the movie 578: Madman's Shot, Miss H'Hen Niê said, the most special part is fighting at Dinh Vu harbor with martial artist Tuan Hac. "He didn't give in at all. It was cold and rainy but I was so in love, I liked it so much, it was still great to get beaten. Everything in the process of making the movie was great," the beauty shared happily.
When asked by MC Duc Bao the reason "I don't love flowers, I don't love pearls", Master Tuan Hac said: "I'm a martial artist, not a performer, so I only know how to fight for real. It passed very quickly. I didn't punch, I just kicked H'Hen. I really hit H'Hen Nie and H'Hen was really sticky but it was Dung's order, not me, so Hen's fans don't blame me."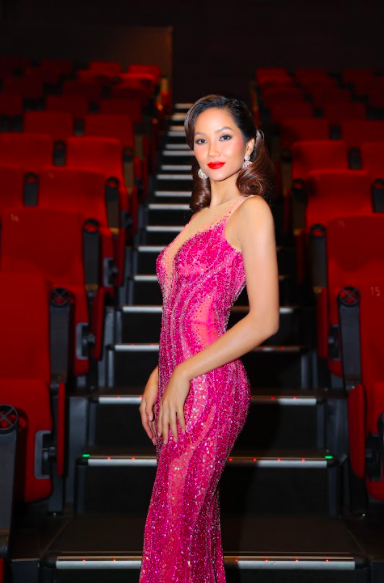 Ngoc Tinh's side confided, he cherished each film because to get that result, he had to practice martial arts so much that his muscles were sore, sometimes fainted, fought fiercely in the weather of 5-6 degrees Celsius.
Notably, three heart-stopping scenes with director Luong Dinh Dung were when H'Hen fell from the container and thought he broke his back; Ngoc Tinh sank under the water pavilion, drowned and thought she was dead, her limbs were cold; The female monsters drove, someone crashed into the container controlled by "Hung's father" and fell dozens of meters away, when he woke up, he saw that his pants were cool to know that he was bleeding too much.
Because of the difficulties and hardships for a long time, "boss" Hoang Phuc said he was happy that the film was released because it was a great sacrifice of actors and directors. Hoang Phuc confided that although it was difficult, he was most satisfied from the past to now. Because, "boss" is different from the one-dimensional characters he has previously participated in, very evil but still has a humanity in the immense affection of a father for his child.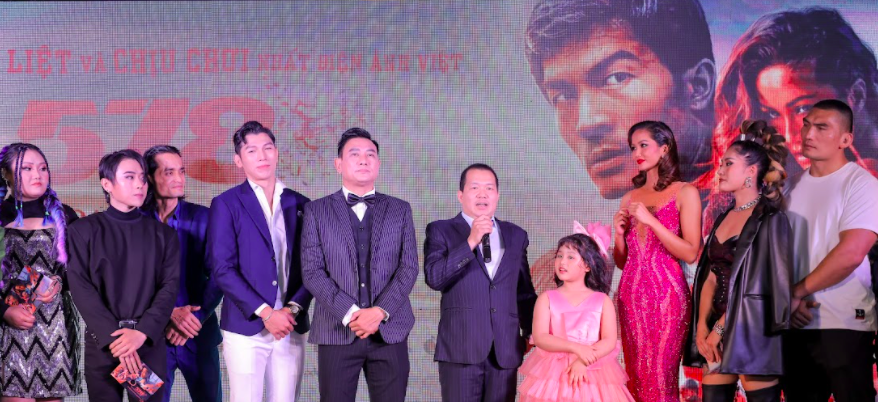 578: Crazy shot is the journey to pursue, take revenge and regain justice for the little daughter named An of Hung's father. In the journey of hunting and being hunted fiercely "suffocating", alone, the father was shocked to realize that he was not only confronting an evil but also a dark force behind.
Movie 578: Crazy shot is a project of many years of enthusiasm by director Luong Dinh Dung. Responsible for the action in "578" is action director Oh Sea Young – who has participated in and is behind a series of Hollywood and Korean blockbusters such as: Avengers: Ultron Empire, Taxi Driver, Ice Train, Reluctant Partner, The Hunt…
To increase the visual appeal, the crew invited the color correction company behind a series of Korean blockbusters such as: The Handmaiden, All of us are dead... "adorn" the film more attractive. In addition, the film also made the audience "earned" with the music of Lee Dong June – a famous Korean musician with the movie. Miracle in cell number 7. Movie 578: Crazy shot Officially opening in cinemas nationwide from May 20 to.
You are reading the article
Crazy man's shot" is harder than being an athlete

at
Blogtuan.info
– Source:
danviet.vn
– Read the original article
here