Giải trí
Dan Le is about to turn 40, still beautiful in her eyes thanks to keeping her body from being "too inflated"-Beauty
The beauty born in 1983, although already a mother of 2 children, still retains her youthful appearance and sexy body.
Dan Le graduated from the Academy of Journalism and Propaganda and then became a Weather Editor.
Dan Le (Nguyen Dan Le) is still known by the nickname "weather girl" when she is the Weather Editor of Vietnam Television. Before that, Dan Le was a member of the music group Rhythm and Dream Come. In addition, she is also engaged in acting.
Regarding her private life, in 2011, she remarried with director Khai Anh. It is known that the couple had a beautiful love when they were in school, but broke up and eventually got back together.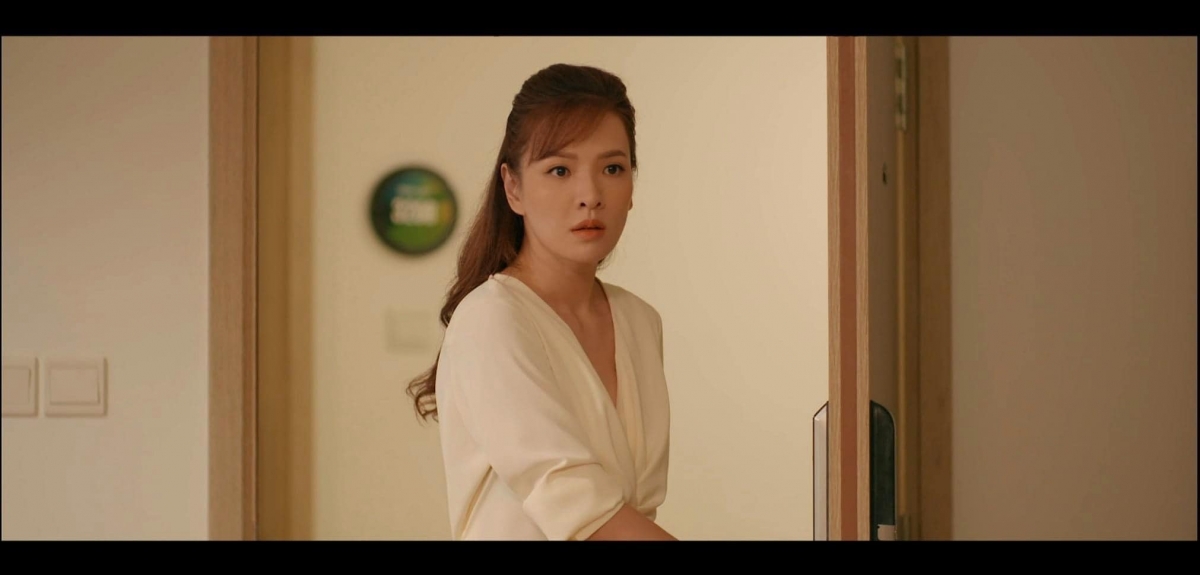 Dan Le took on the role of Mai Ngoc in the movie "Are you a man?".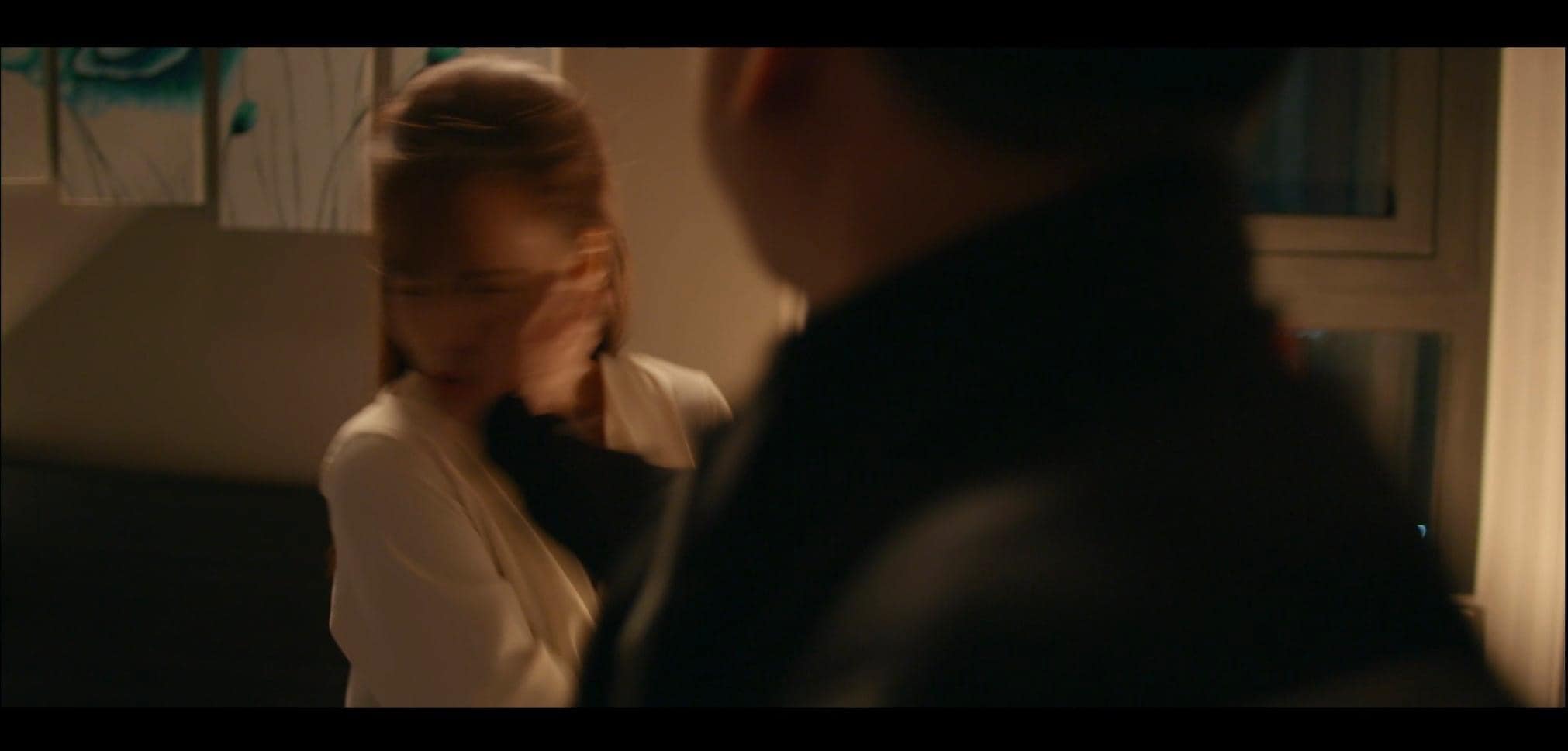 Her character has to endure the abuse of her husband.
Currently, Dan Le is attracting attention with the role of Mai Ngoc in the movie "Are you a man?". She had to endure the beatings of her husband just because of unreasonable jealousy. The scene of Mai Ngoc's abuse has gained a lot of sympathy from viewers.
Netizens commented: "Sister Dan Le plays this role so hard, it hurts so much", "many segments of Mai Ngoc are really emotional", "I'm so sorry for Mai Ngoc, the role is so impressive, sister",…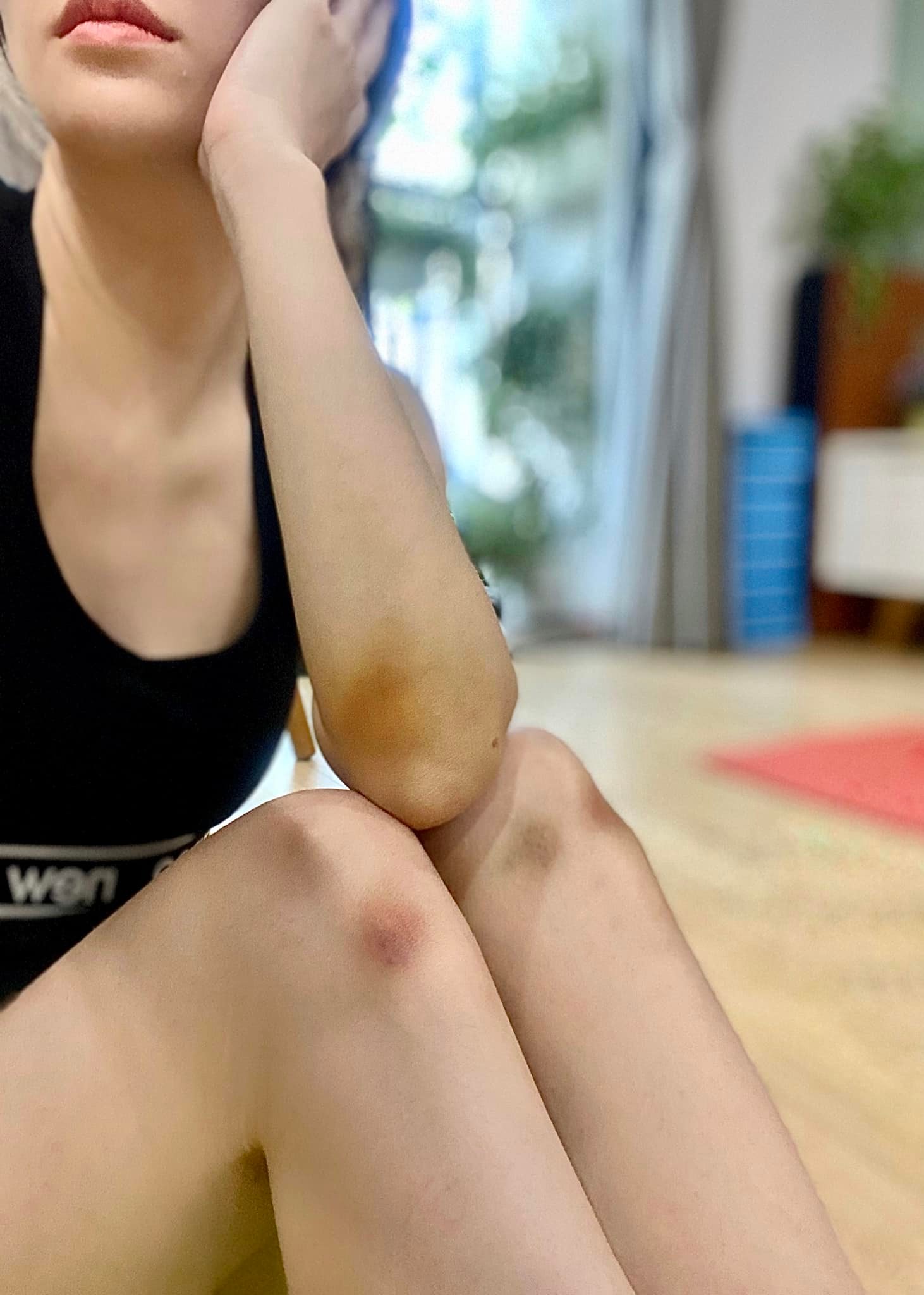 The bruises when Dan Le made a scene of violence. She said this is an injury caused by supporting, supporting, falling and bumping while filming.
In addition to acting ability, netizens also mentioned Dan Le's beautiful appearance as a plus point for the film. The beauty humbly replied: "Thank you! Good looks are also an advantage, right?".
Currently, Dan Le is 39 years old as well as a mother of 2 children but is still praised for being young and charming. To maintain her youthful beauty, Dan Le pays attention to taking care of herself comprehensively.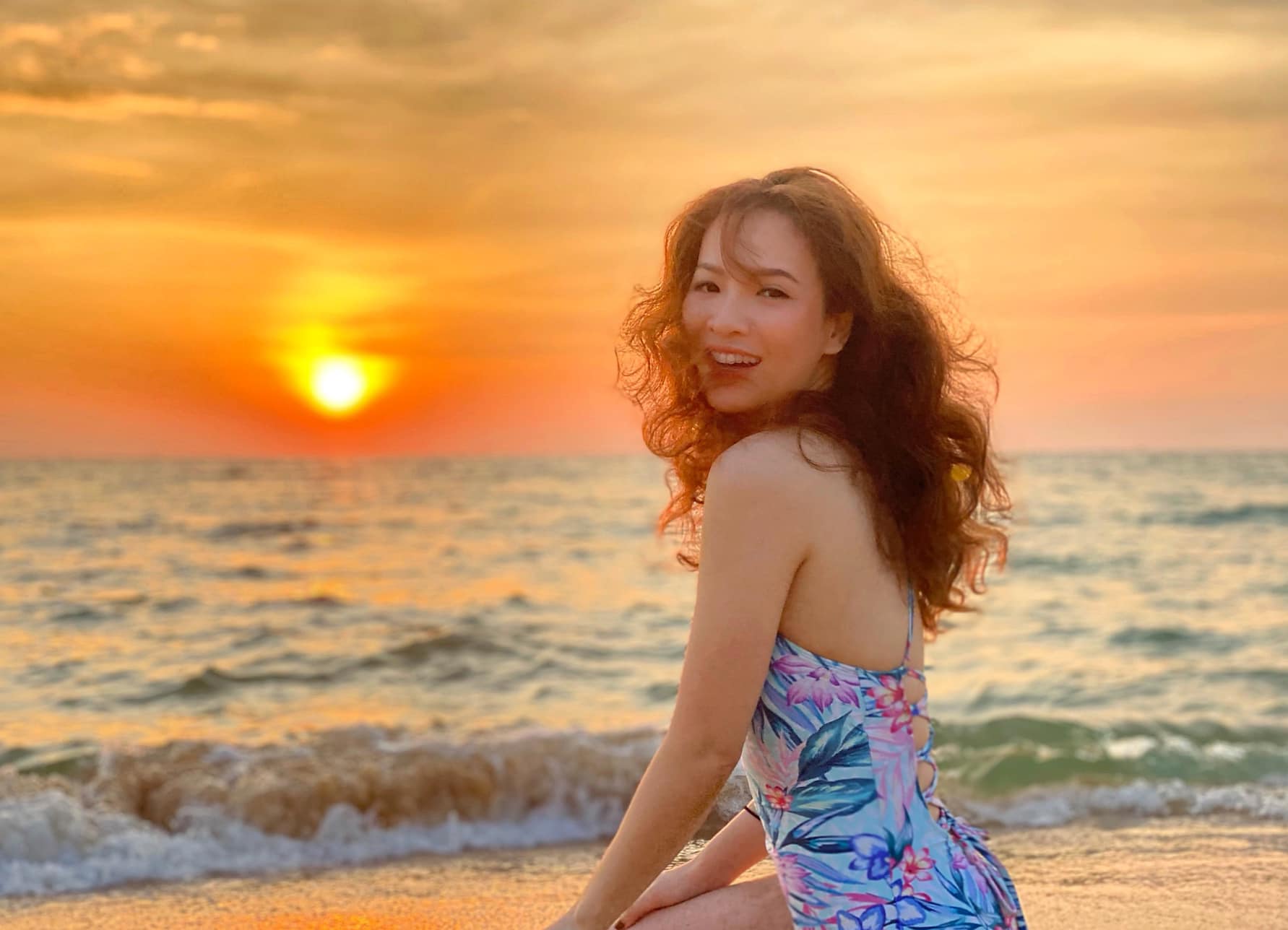 At the age of 39, Dan Le is still extremely young and attractive.
First of all, about weight loss, she does not use the method of rapid weight loss by harsh diets or using functional foods. Beauty aims to improve weight and body mass index in a sustainable way. She shared that for more than 2 years, the beauty kept a stable weight at 49-50kg.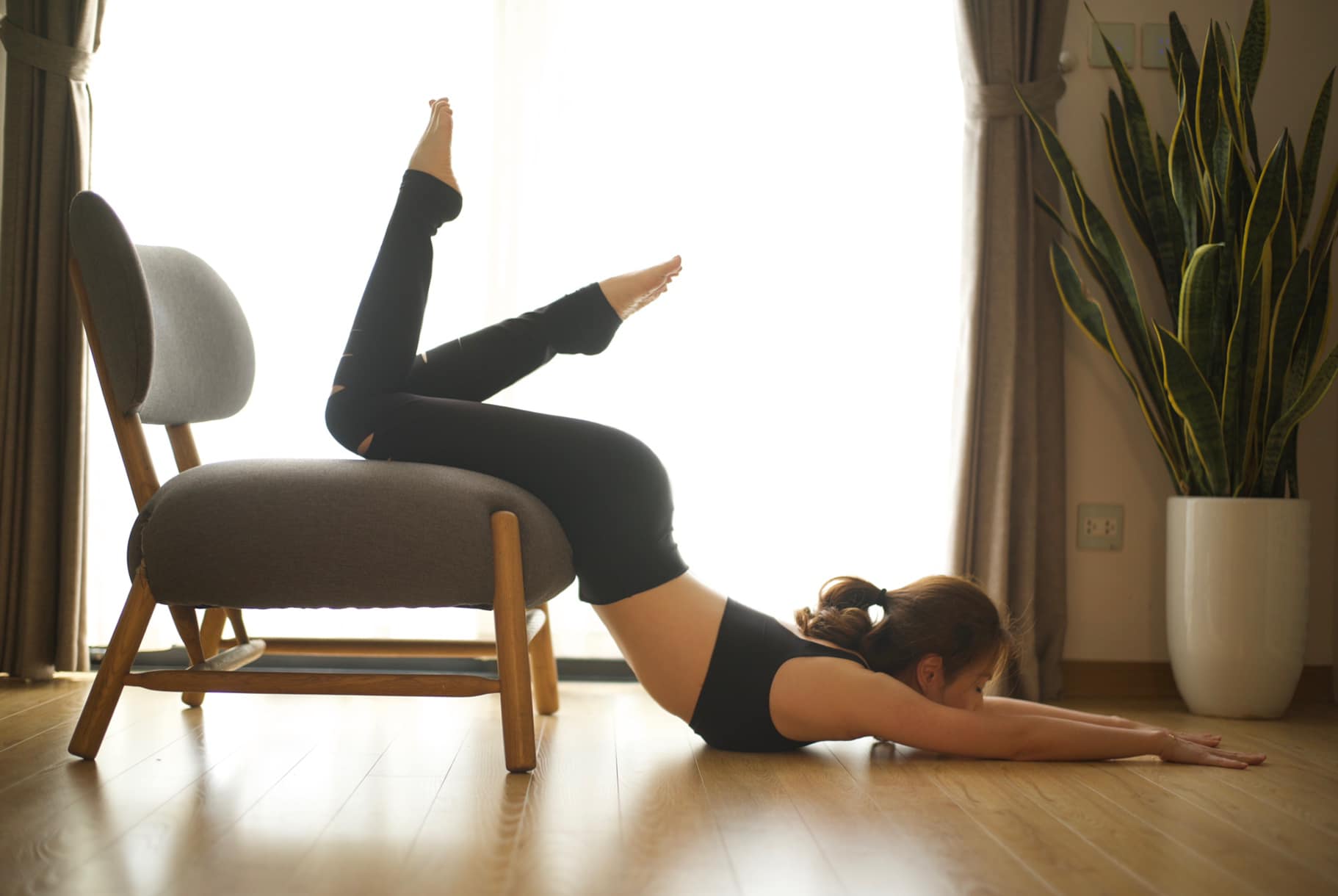 Dan Le pays attention to keeping the weight at a stable level.
"I know, looking at this number a lot of you will find it… funny because it's too small compared to the "miracle" we read on the internet. Like losing 3kg in 7 days, 5kg in 2 weeks, 10kg in 1 month,…
If I want to get an impressive number, I can completely increase my peak to 56kg and decrease my bottom to 49kg. But I don't consider it an achievement of the process of weight stabilization because it is only temporal." – Dan Le confided.
Dan Le exercises in the gym in combination with cardio exercises along with yoga practice to help the body be flexible, reduce pain and fatigue in the process of building muscle.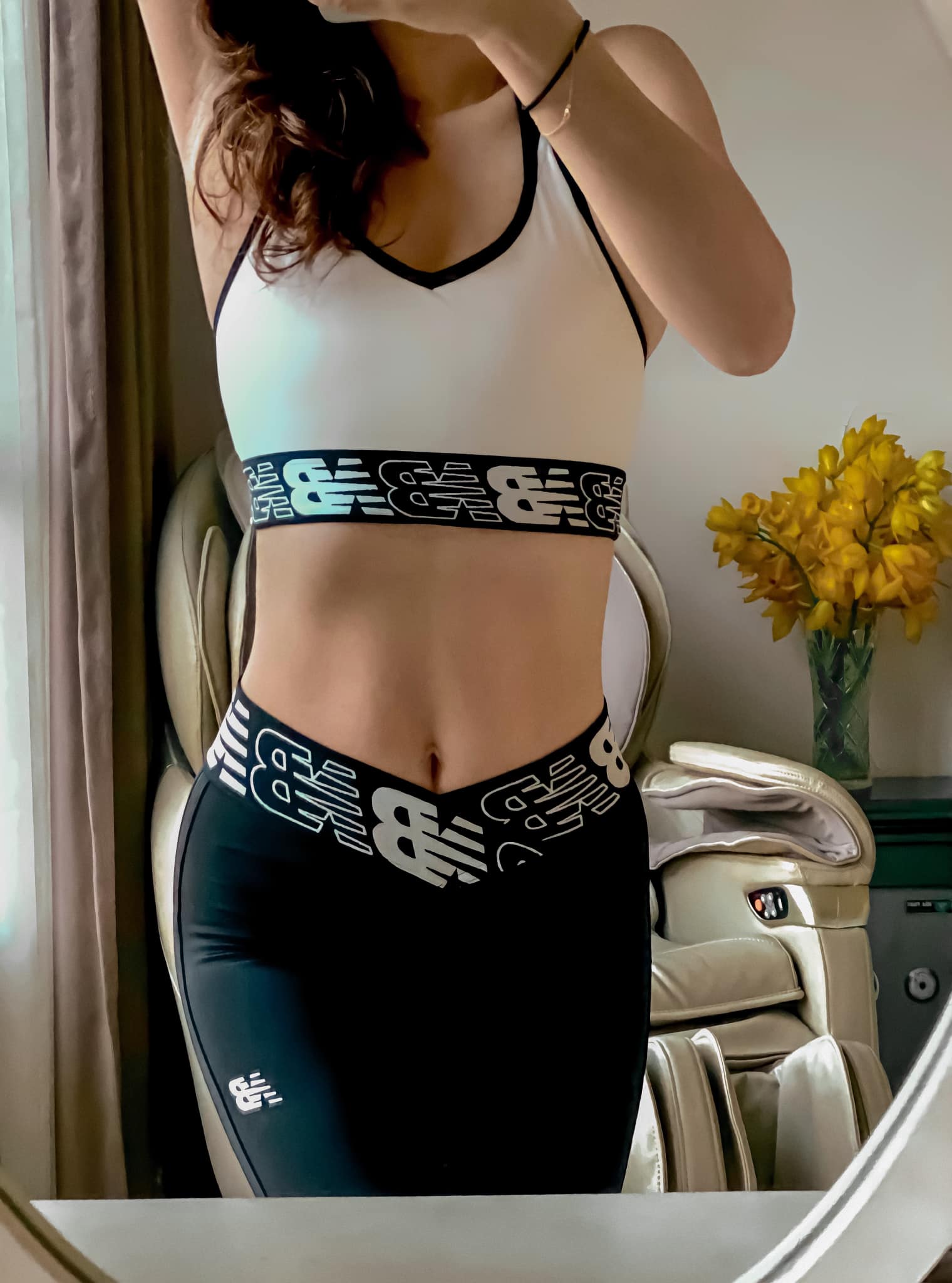 She practices gym combined with cardio and yoga.
Along with that, Dan Le pays attention to a reasonable diet. She drinks a lot of water, eats a lot of fruits, vegetables, meat, less starch, pays attention to healthy foods rather than thinking about foods such as fried foods and sweets. Another thing is that Dan Le never lets himself get too hungry. Then you will not be able to control your cravings, leading to binge eating.
Along with that, Dan Le eats scientifically to maintain weight.
In addition, Dan Le affirms that he is always conscious of keeping his health and body. Do not let yourself gain too much weight and then work hard to lose weight. "Every time it "rises", "falls", our skin and muscle bundles will be "stretched", affecting elasticity and firmness. Just imagine our skin like a ball, blowing. Once it comes out, it's impossible to return to the original state." – she said.
You are reading the article
Dan Le is about to turn 40, still beautiful in her eyes thanks to keeping her body from being "too inflated"-Beauty

at
Blogtuan.info
– Source:
24h.com.vn
– Read the original article
here