Over the past few years, automotive laws (especially in Europe) regarding emissions, noise, as well as safety regulations have become increasingly stricter. The creative limits of automakers are weighed down because the laws of the countries of the world are different (and sometimes quite strange).
All these strict regulations have resulted in the unique features, once found on classic cars, being banned and restricted. These rules affect everything from exterior design elements to interior elements and sometimes even some mechanical components.
8. Built-in phone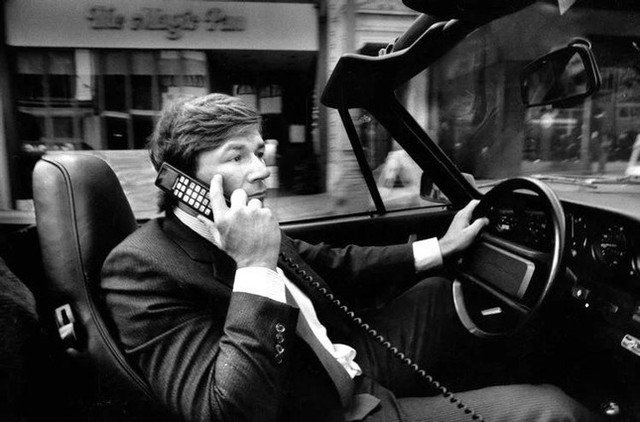 Normally, when we think back to old cars and their features, we will be overwhelmed by nostalgia, but this feature is actually quite unsafe. Surprisingly, talking on the phone while driving has only been considered a traffic violation since 2001. Before that, some car manufacturers actually encouraged motorists to talk on the phone in the back seat. steering wheel.
Some reputable car manufacturers such as BMW have provided their highest-end models with a phone in the center console, so that the driver can take and make calls.
7. Mirror fender
Most common on JDM sports cars and sedans, fender mirrors are for no other reason than to make for an eye-catching look. The name fender mirror is extremely understandable as it refers to the small mirrors placed on top of the front fender.
In addition, being only able to adjust them manually makes them useless for inconvenience.
6. Chrome-plated bumpers
Placing the front and rear of the car with a shiny coat of paint (chrome plating) was in the past for aesthetic purposes only. Over time, the bumpers were required to withstand ever harsher impacts, resulting in a complete redesign of the bumpers. After that, plastic cases started to become popular.
In the late 80s, it was nearly impossible to feature this without meeting legal requirements, so they were replaced with plastic housings and enhanced by mounting a steel or aluminum rear structure.
5. Ashtrays and lighters
To enforce the smoking ban in cars, automakers joined forces to ban ashtray and lighter features in their new cars.
In 1994, Chrysler broke with tradition by no longer offering vehicles equipped with ashtrays, and other brands soon joined the race. Meanwhile, Hyundai is a pioneer in solving the problem of cigarette lighters by applying it to a compact and affordable USB device (electric lighter).
4. TV
Sure, some luxury cars have the option of adding a TV screen in the headrests of the front seats, so that rear passengers can enjoy a movie while driving long distances. However, some automakers have gone too far by implementing the option of live TV or DVD playback through the central infotainment screen.
This is a terrible idea because it just distracts drivers constantly. However, in the US, in some states like Montana, it is completely legal to watch TV while driving.
3. The car is black
There is one country that has completely banned this car color, that is Turkmenistan. The police even have the power to arrest black cars they see in public. And even quirky colors that attract attention will receive the same treatment.
No official reason has been given as to why Turkenmenistan's leaders banned black cars, but all citizens have to repaint or sell their cars black, regardless Tell me when or where these cars were built.
2. Exhaust sound
The car world is entering a phase where exhaust capacity limits on manufactured models are required to stay within limits to reduce pollution. The modification of the exhaust system is illegal in most countries, even installing a straight exhaust is subject to many legal constraints.
In Vietnam, according to the standard TCVN 7880:2016, the noise of passenger cars must not exceed the maximum permissible noise level of 103 dBA (decibel). Meanwhile, for example in California (USA), the legal limit for noise of a vehicle is rated at 95 dbA. Most exhaust systems in the world – no matter the vehicle – do not exceed 75 decibels.
1. Folding headlights
It seems that all good things must come to an end, and so does the folding headlights that can be turned up and down. This is a classic equipment that was very popular in the past because of its style and originality. Folding headlights have faced an outright ban when European pedestrian safety legislation declared them too dangerous for pedestrians on the road.
You are reading the article
Features gradually disappearing in the car world

at
Blogtuan.info
– Source:
autopro.com.vn
– Read the original article
here