Life Style
Tâm sự
Fierce with her husband's jealousy, even the most unexpected people are considered "love enemies"
I have a happy family, got married after 6 years, we have 2 children who inherited the beauty of our parents, are very obedient and listen to adults… My husband and I have a decent house, a full life. enough, stable job, good income. I am happy with what I have achieved.
I have a seemingly perfect husband, handsome, romantic, who loves his wife and children wholeheartedly. I have never had to wonder about his private life, his private corner because I believe that my husband will never lie to his wife and children. My husband shares housework with his wife, happily doing very "sister" jobs such as sweeping, mopping, cleaning, cooking, washing dishes, washing and drying clothes…
With my wife's family, my husband always wholeheartedly cares about my parents, brothers and sisters. I have never seen my husband distinguish between the inner and outer sides, but all respect the same. My family and relatives are also very happy when I have a "number one" husband like people like to say.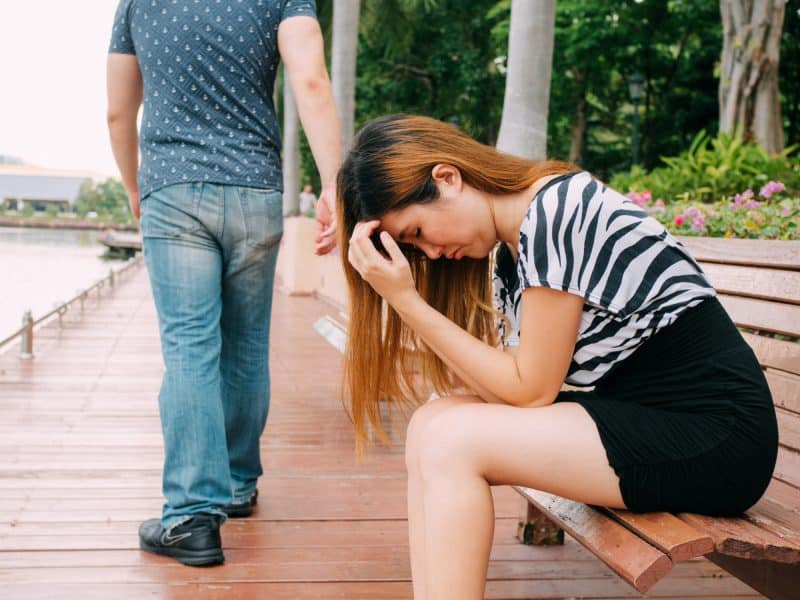 My husband should be the norm if it weren't for a single bad habit that I fear my happiness could break at any time. It was my husband who was terribly jealous. I am a beautiful, tall and slim person, so I am often teased and flirted by people of the opposite sex. Avoided to the maximum extent possible, but still happened the sudden and unreasonable jealousy of her husband.
There was the first time in the morning when I went to work, my motorbike suddenly couldn't start, so I had to call a motorbike taxi driver in the alley. However, as soon as I got home in the afternoon, I saw my husband arguing with the neighbor's motorbike taxi driver, almost fighting. I pulled my husband back, he said that the motorbike taxi driver praised me for being young and beautiful… That's all, but my husband falsely accused him of flirting and soliciting his wife. From that day on, the men in the neighborhood looked at me and turned a blind eye.
The fact that my male colleagues and partners are also constantly being questioned, monitored, investigated by my husband… Many people just because they texted, called a lot or accidentally teased me, were called by my husband. call, find them to blame and threaten. He even went directly to my director, suggested that his wife move to another department just because my head was a man.
I did everything to make my husband trust and also love him very much because every time jealousy is very tiring and desperate. So much so, that I did not dare to use social networking applications, limiting going out, exchanging, and making friends with the opposite sex. I am proud of my husband's love, but sometimes it is suffocating, uncomfortable and notorious.
Many times I feel that I am not respected, do not have the trust of my husband. I used to think, is my husband jealous or considers me a slut? I let go of many troublesome cases from his jealousy, he apologized, but then a few days back in there made me tired.
What should I do to make my husband trust me and stop being jealous for no reason? If it stays like this, should I get a divorce? Looking forward to getting advice!
You are reading the article
Fierce with her husband's jealousy, even the most unexpected people are considered "love enemies"

at
Blogtuan.info
– Source:
Afamily.vn
– Read the original article
here