Business
Finding a job is easy, but candidates must be careful to do it
Carefulness is an indispensable virtue in life as well as in work because when doing anything, if you are not careful, it will be difficult to achieve high efficiency. Careful means focusing on work and double-checking after it's done. Careful people always ensure that the work is done correctly, rarely taking risks. From there, the job becomes smooth without much effort, time and cost to fix.
Therefore, this virtue is very necessary in work, especially in professions that require carefulness on top. Here are the top 5 occupations with stable income, no strict qualifications, easy to find jobs but require candidates with high care.
1. OFFICE STAFF
The main feature of this job requires you to be very careful and have good health. The job does not require a degree, you do not need a university degree.
The main daily job is to arrange goods in accordance with regulations, control the quantity of exported goods, inventory, make a report on the list of goods and conduct inventory checks on a daily/weekly/monthly basis to ensure that the warehouse is not deviated. Warehouse worker is a very important position in the company because he is the person who directly controls the quantity of each item. If you are a warehouse worker, you must always know what goods are exported during the day, what goods are imported, how much inventory is left, what is the status?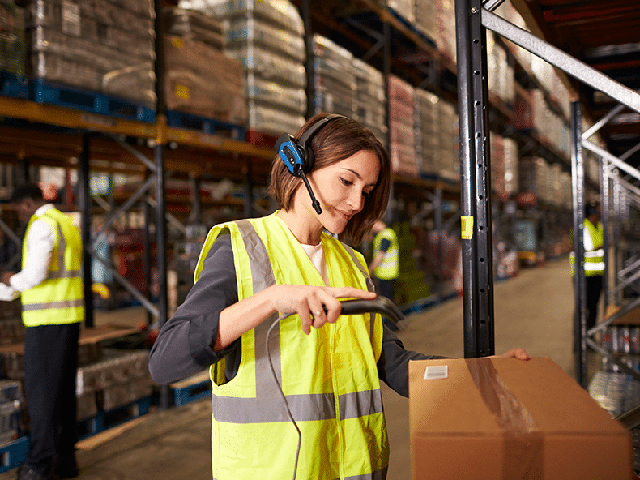 To become a warehouse worker, you must be careful when working. (Illustrated image)
Health, high sense of responsibility and carefulness are important criteria for recruiting a warehouse worker. Some companies also add a "responsibility fee" to calculate bonuses and penalties for employees. If the warehouse is clean and tidy, and the standard quantity matches the system, the employee is rewarded. On the contrary, if the goods are misaligned, lost, damaged, etc., the employee will be fined and responsible.
From warehouse staff, you can advance to Warehouse Manager and positions in charge of import/export of the company. The accumulated experience from managing import and export of goods, managing inventory, arranging goods position, etc. are important things to support you later if you want to establish your own company. Currently, the salary of warehouse workers ranges from 8 to 12 million VND/month. Each company has different policies, you should ask carefully when interviewing.
2. Cashier
Another job for you with little experience and no university degree is to become a cashier. The peculiarity of the profession is that you must accept to work in shifts, be flexible in time and need ingenuity, carefulness and agility.
If you walk around job vacancies or cafes, fashion stores, restaurants, etc., it's not difficult to find cashier jobs. This job is very easy to apply for but also quickly dismissed because this is a position related to money.
Misalignment, lack of money, forgetting to charge customers are common mistakes in new and inexperienced cashier positions. Therefore, carefulness is an important factor in determining your income. In addition, to do a good job, you must learn Informatics skills, know how to use cash register software.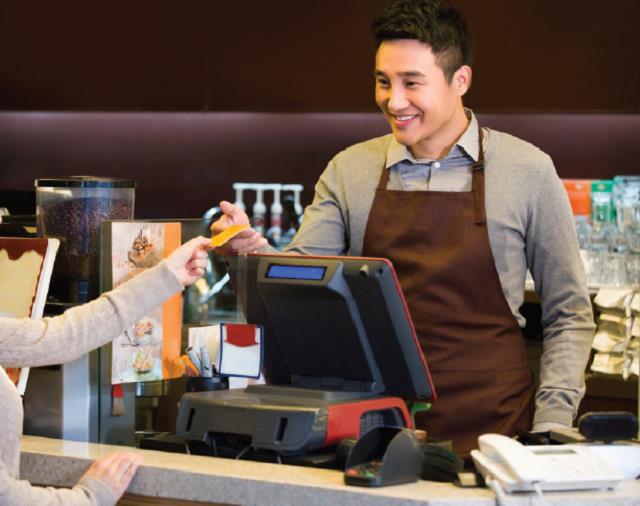 Cashiers need to be careful in billing customers and keeping records. (Illustrated image)
Many companies that see the potential of their employees will accept to invest in training resources to become a professional cashier. Of course, the company will make a long-term commitment, but there is also a place for you to "out" right after a few days of trial because of confusion in the working process.
Usually, the cashier's salary will include a so-called "responsibility fee". Therefore, when hiring this position, employers will consider it very carefully. This is understandable because the cashier is the position that is most and often exposed to the company's cash flow. When you do well and stick with the job for a long time, you can be promoted to the position of Manager. The average income of cashiers ranges from 7 to 12 million VND/month.
3. DELIVERY STAFF
Delivery staff, also known as shippers. This is a simple job, easy to get for anyone over 18 years old, has a driver's license and knows the streets. Nowadays, home delivery profession has become popular, so shippers have more job opportunities. When recruiting shippers, some shop owners require employees to deposit identity cards or a certain amount of money. This is also understandable because the shipper often holds a lot of money from the store or the company.
Many people choose to be a shipper as a short-term solution to increase their income in their spare time or have no job orientation. There are also some people who seriously invest to become a professional shipper, promoted by the company to high positions, with better income over time. Some people, after accumulating enough, can leave the company as well and strive to establish a company specializing in delivery services. Many consider it their first job experience.
Being a shipper also needs to develop skills, you need to learn how to tie goods professionally to help reduce risks. You need to research the routes to shorten the time customers have to wait. You need to be familiar with the areas and streets to receive reasonable orders. Besides, you also always have to pay attention to the condition of the vehicle because it is a source of income.
In addition, to become a professional shipper, you need to read more regulations on transporting goods according to the Road Traffic Law to avoid being penalized when delivering goods. This is a profession that requires high health and care. If you don't need to be careful, it is likely that situations like: Delivering the wrong item, wrong way, wrongly charged, lost customer's things, etc. The average income of delivery staff is from 10 to 18 million VND/month, depending on the product and the size of the company.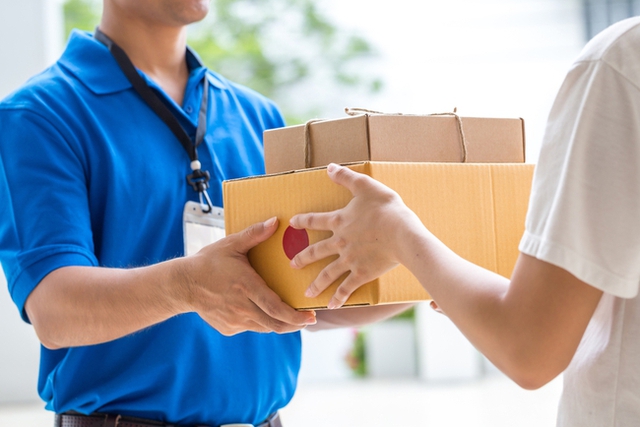 Delivery staff is an easy job, no degree required. (Illustrated image)
4. RUN TECHNOLOGY motorbike taxi
It is also a motorbike job, but instead of carrying goods like a shipper, you will transport people from one location to another according to the needs of customers. Today, there are many passenger car companies, so job opportunities are very high.
Completely different from the fact that you take your own motorbike out on the street to find customers that we often call "motorcycle taxi", the car companies allow you to register to work for the company. You just need to have: A motorbike in accordance with the company's requirements, ID card, driver's license is completely eligible to register to drive. Customers will use a smartphone with a ride-hailing app installed to find your location nearby.
You will also be given (or purchased) company uniforms, put company labels on your car and provided with other equipment for the job such as helmets, jackets,… How to do Technology passenger car company is highly appreciated because it is suitable for young people who want to earn extra income or have a lot of free time. At the same time, it helps to reduce the risk for employees when they have to bring their own cars to compete for seats and compete with other "motorcycle taxis".
Just like any other job, you also have to develop the necessary skills because customers have the right to rate/complain to the company. If you have a good service attitude, you will be voted (rated) many stars by guests. This helps you to get a raise and a nice bonus. In particular, in the process of transporting passengers, you must be absolutely careful to avoid collisions and accidents. The average income of a motorbike taxi driver ranges from 10 to 15 million VND/month.
https://afamily.vn/5-nganh-nghe-khong-can-bang-dai-hoc-tim-viec-de-dang-nhung-ung-vien-phai-co-tinh-can-than-thi- moi-lam-duoc-20220517170402124.chn
You are reading the article
Finding a job is easy, but candidates must be careful to do it

at
Blogtuan.info
– Source:
cafebiz.vn
– Read the original article
here