Business
For a piece of land, the broker charges up to 8-10 times
A piece of land carries 10 times the brokerage fee
The real estate market is still "hot" in some areas, in a short period of time, and this is also the land of money for real estate brokers. Among the many brokers who make hundreds, even half a billion, within a few months, there are quite a few people who only sell 1 or 2 pieces of land back and forth.
Mr. V, a longtime real estate broker in Dong Nai area, once confided that if they are close investors, they almost always hand over the goods to the broker, as long as they can't close the expected difference. Accordingly, in order to sell goods to investors, brokers often take advantage of relationships with other investors to buy and then continue to sell goods to that investor. Just like that, if you have a piece of land, if you sell 5-6 times, you will also get a commission for the same number of times.
"There are many long-term sales friends, relationships with many investors and sources of goods, just one piece of land can earn brokerage fees from 8-10 times. Commission fees are up to hundreds of millions of dong. Most of them is an investor who buys and then resells, rotates many times during a hot period. There are brokers who only need to live on a piece of land that has been changed hands many times by investors, of course that piece of land must have a beautiful and potential location." Mr. V said.
Mr. T, real estate broker Nhon Trach (Dong Nai) also almost sells land to close investors, so the commission fee is also repeated on 1-2 plots of land. This broker once shared, there are potential plots of land, for sale that someone closes immediately, and after the investor buys and sells for a difference, he will be the one to "own" it, and sell it later. "In fact, when there are close customers and quality products, real estate brokers only need to sell a few products around to be able to live, of course, this can only be done smoothly in the context of the market. good transaction or fever", Mr. Q shared.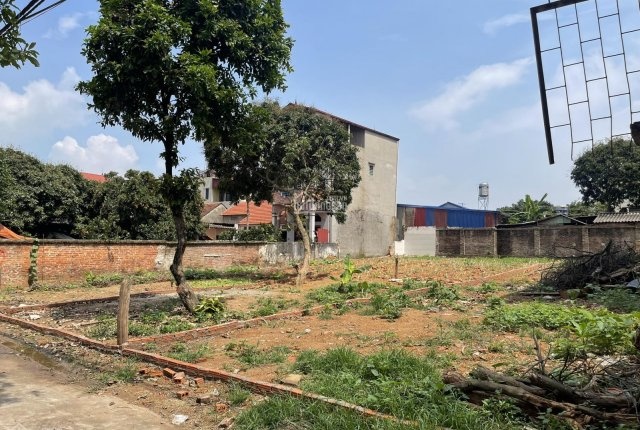 The record shows that the majority of these transactions come from independent, long-term brokers who have built relationships with a large client base. Even, the commission that the broker earns on the total number of transactions (on a piece of land) is higher than the profit difference of investors, while the broker itself does not need to invest capital.
From this fact to see, the real estate market still has a form of surfing investment, the price of real estate through the hands of each investor "jumps" one level. From here, it is also easy to arise consequences related to the interests of both parties. Without exception, how the price increases at each transaction depends on the broker himself. It is possible that investors themselves do not know the exact price difference achieved, because they cannot track the price closing between buyers and real estate brokers.
In fact, the transaction on the market is "for sale, just for sale". The fact that Brokers make money many times on a piece of land is not to blame. However, there are also many cases where investors and brokers have a conflict of interest from this very issue, when the broker quotes a closing price lower than the actual selling price, causing investors to lose the amount they should be. mine. Although this case is not many, especially in the context that investors trust brokers (deliver the goods), it does not mean that conflicts of interest do not occur in the market.
Need a team of professional, skilled brokers
Professionalism and transparency of the brokerage team is a task that many departments and industries are trying to perfect. Recently, the provisions of the Law related to the field of real estate brokerage also partly show this determination.
According to experts, the market needs a team of professional and skilled real estate brokers. Because the Law on Real Estate Business stipulates that the practice of real estate brokerage must follow strict regulations. In which, organizations and individuals providing real estate brokerage services must establish an enterprise and must have at least 2 people with real estate brokerage practice certificates.
If an individual does an independent business, he/she must have a real estate brokerage practice certificate, register for a tax code and pay taxes in accordance with the law. Moreover, because real estate is a very broad field and involves many provisions in laws and regulations from different ministries and branches, practitioners need to be regularly updated and supplemented in time to avoid risks. ro. The inspection, examination and supervision of the implementation of the Law on Real Estate Business also need to be more frequent.
It is a fact that despite the large number of real estate brokers, non-specialized land brokers make up the majority, the number of people with certificates and training is very few. According to experts, improving the quality, aiming at professional activities for the real estate brokerage team will contribute to a healthier market.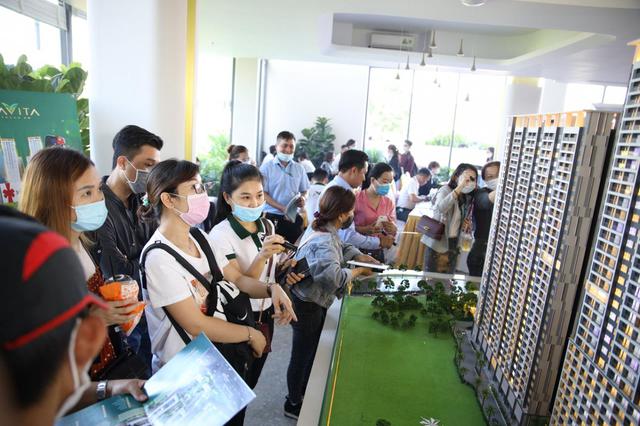 The real estate market needs a team of professional and skilled brokers. Illustrations
Recently, at the seminar "The role of real estate broker in the new trend", Mr. Nguyen Van Dinh, Chairman of Vietnam Real Estate Brokers Association, said that in fact, there are many individuals and organizations that are real estate brokers. Real estate does not fully understand the law, lacks professional skills, so there have been some unhealthy activities recently, causing a "virtual fever" in the market. There are situations where real estate brokers operate unfairly due to the lack of information about projects and planning in the market, so real estate brokers have the opportunity to put false information on the market to make profit. "virtual fever" pushes up the selling price. Therefore, real estate brokers must be trained and tested to issue a practicing certificate. However, at present, many localities are facing difficulties in organizing exams and granting practice certificates, so the Real Estate Brokers Association is proposing and ready to accompany the locality in organizing exams and granting practice certificates to real estate agents. Real estate brokers operate more professionally, effectively and legally.
According to experts, real estate brokers play a very important role in real estate transactions. However, over the past time, there have been situations where organizations and individuals have not fully understood the law, so their unhealthy activities have negatively affected the real estate market. Currently, the demand for real estate transactions is increasingly rich and diverse of businesses, economic – political – social organizations and of all classes of the population that can meet transactions on the real estate market. , through real estate brokers. Therefore, brokerage service is also a profession that needs to be made public, consider this industry like many other industries and create a legal framework for real estate brokerage services to develop in the right direction.
According to Mr. Pham Lam, Vice Chairman of Vietnam Real Estate Brokers Association, currently in the southern region there are about 300,000 people involved in real estate brokerage activities. The number of brokers increases very quickly, but there are cases where the quality is not guaranteed, so bad consequences occur. Currently, setting up a real estate brokerage company and trading floor is too easy, leading to bad consequences for the market. In the face of the situation that anyone can work as a real estate broker, state management agencies and real estate broker associations need to have stricter standards and conditions on company establishment, real estate brokerage floors and the operation of real estate brokers. this taste.
According to Ms. Nguyen Huong, Vice President of the Vietnam Real Estate Brokers Association, currently the regulations on handling and sanctioning in real estate brokerage activities are not strong enough to correct improper activities, so sanctions need to be strong. than. According to Ms. Huong, it is time to have standards on the real estate brokerage profession for individuals and organizations. That standard helps to clearly identify the necessary and sufficient conditions for individuals and organizations participating in this brokerage practice. Thereby, it is also necessary to have a way to manage, supervise and have appropriate sanctions for this profession to operate more professionally.
https://cafef.vn/chuyen-la-co-that-mot-mieng-dat-moi-gioi-am-phi-toi-8-10-lan-20220518131537324.chn
You are reading the article
For a piece of land, the broker charges up to 8-10 times

at
Blogtuan.info
– Source:
cafebiz.vn
– Read the original article
here