Chuyện lạ
For the first time growing plants in soil taken from the Moon
Scientists have succeeded in growing plants on soil from the Moon.
Scientists have successfully performed a small wave that opens up great hope in the future when planting trees on soil taken from the moon.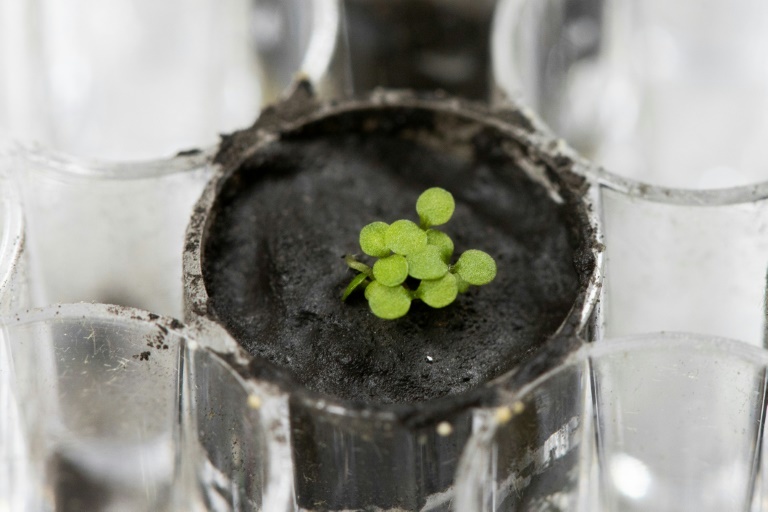 For the first time growing plants in soil taken from the Moon
The seeds of watercress have germinated in the soil taken from the Moon. Scientists at the University of Florida successfully carried out research funded by NASA.
Soil was collected by NASA during the Apollo 11, 12, and 17 missions. This success raised hopes that humans could plant trees on the Moon during future space missions. Gradually, it is possible to bring people to live on the Moon.
"It's amazing that we can use lunar soil to grow plants," said Rob Ferl, one of the study's authors.
The team started by planting watercress seeds in the soil, then adding water, nutrients and light. Finally, wait and see what happens.
Every step had to be done with great care because the team had only 12 grams of lunar soil. For the sake of comparison, the researchers also planted the seeds in normal, simulated Martian soil. They were pleased to find that all the seeds had germinated.
"We were surprised," said co-author Anna-Lisa Paul. Lunar soil did not disrupt the hormones and signals involved in plant germination. Moon soil was smooth and powdery.
Seeds begin to germinate within a few days of planting. However, the team noticed some differences. Although plants do grow, they do not grow as vigorously as those grown on Earth soil, those in Moon soil are smaller, with stunted roots and leaves, some with red pigment.
When the plants were 20 days old, the researchers harvested them and prepared for genetic analysis. Bill Nelson, director of NASA, said this research is important to the long-term goal of human space exploration. The research also has implications for plants that grow in extreme conditions on Earth.
The research was carried out as NASA's Artemis program began with the goal of returning humans to the Moon by 2025. The mission will help people better understand how to grow plants in space.
Hoang Dung (synopsis)
You are reading the article
For the first time growing plants in soil taken from the Moon

at
Blogtuan.info
– Source:
infonet.vietnamnet.vn
– Read the original article
here