Giải trí
How beautiful were Vietnamese women in the past?-Beauty
Since ancient times, our grandparents have had the saying "First and second skin" to measure the beauty of a woman. Therefore, how to take care of the skin is always one of the issues
Since ancient times, our grandparents have had the saying "First and second skin" to measure the beauty of a woman. Therefore, how to take care of the skin is always one of the most concerned issues of women regardless of age.
So, do you wonder how women in the past took care of their skin without cosmetics and beauty technology? Let's go through the history of beauty and skin care of Vietnamese women at that time.
Skin care with pearl powder
Vietnam's history went through more than 1000 years of Northern domination, so it was heavily influenced by China. And the beauty secrets of the Chinese harem were also favored by concubines and beauties in Vietnamese feudal dynasties.
Among them, pearl powder skin care is one of the most used beauty recipes. Because they bring a fresh, smooth and pearly white skin to the aristocratic beauties.
Pearl powder was considered an expensive ingredient/medicine at that time, so only the harem and aristocrats used it regularly. Most are used as a skin mask (combined with fresh milk, honey or warm water), or prepared into a makeup powder for daily use.
Scientific studies show that pearl powder contains a lot of vitamins, minerals and dozens of amino acids, has the effect of stimulating the fibroblasts of the skin, regenerating collagen, improving the skin's health, beauty and brightness. . Therefore, this is also the ideal skin care suggestion for modern women.
Bud powder: "specialty" skin care and makeup cosmetics of Hue Royal Palace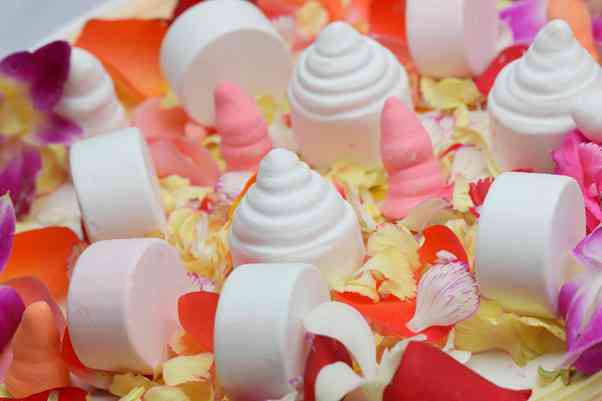 Unlike the beauty recipes of the beauties of the previous dynasties, in the Nguyen Dynasty, the queens and concubines had their own cosmetic factories. One of the most famous skin beauty cosmetics still handed down to this day is Hue Royal Powder.
This is a powder made from gypsum raw materials, pure rain water and 10 esoteric Chinese medicines with the effect of whitening skin, treating acne, fading freckles, moisturizing skin, detoxifying and preventing skin cancer. effective aging. Therefore, the new cosmetic lines of the West imported at that time could not replace this type of natural cosmetics.
Clean skin with flowers and herbs
Besides skin care, makeup with bud powder or pearl powder, the concubines and beauties in Vietnamese feudal dynasties also had the habit of cleaning their skin with water soaked in petals and herbs.
According to the story, every evening, the palace maids often pick some jasmine flowers to soak. The next morning, add a little warm water for the concubines to wash their faces. Washing your face with floral water helps to clean, moisturize and leave a natural scent on the skin.
Besides, the daily bathing water of the palace concubines is also carefully prepared: the water is cooked with lemongrass leaves, pomelo trees, pineapple trees, lemon trees, etc., then filtered and mixed with warm water. Sometimes, on sunny days, the palace will switch to bathing with flower marinade: roses and jasmine flowers are picked in the garden, cleaned and marinated with water.
The use of leaf juice, flower marinade to clean the skin not only creates fragrance for the body, but also detoxifies and nourishes the skin very effectively. Therefore, the skin of Vietnamese beauties is always bright and smooth from head to toe.
Treat acne scars, whiten skin with fresh turmeric
Probably when we were young, many of us have had our mothers or grandmothers use fresh turmeric to apply on newly healed scars. This is an extremely effective scar treatment and prevention tip of our ancestors from ancient times, and is still handed down to this day.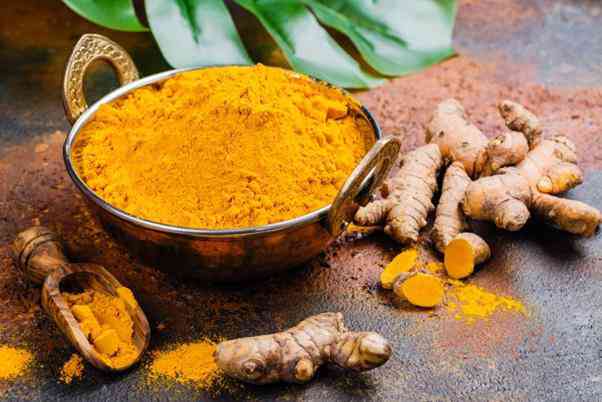 In addition to treating scars, turmeric is also a common skin whitening ingredient used by women in ancient times. Because this material has a lot of nutrients, antibacterial and whitening properties are very good. In particular, turmeric is grown very popularly and every family has it, so it is very popular for all subjects and classes.
Women at that time often used turmeric in combination with honey, rice water or white wine to apply to the skin once a week. These formulas, in addition to whitening, also provide moisture and balance excess oil on the skin very well.
Wash your face, nourish your skin with rice water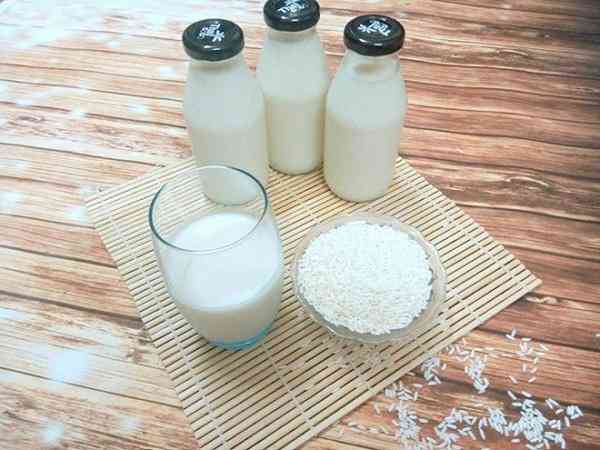 One of the secrets of skin care does not know when it originated, but since ancient times, many generations of Vietnamese women have used and passed it on to the next generation: it is to use rice water to whiten skin. .
There are many different recipes, but in general, after washing the rice for the second time, we will keep the water to wash the rice, get the bran deposited at the bottom to wash our face, cover the face or use it to take a bath.
With abundant B vitamins and minerals, rice water was a great source of beauty ingredients for women at that time.
Turmeric ginger wine for postpartum skin care
A skin care formula that is used by the majority of Vietnamese women after giving birth is ginger and turmeric soaked wine. With very simple ingredients, easy to find but extremely effective for women after giving birth. This beauty formula has been passed down from generation to generation, and is still used by many modern women today.
Talking about the effects of turmeric ginger wine recipe: ginger contains a lot of gingerol, which has the effect of reducing excess fat in the body; Turmeric is rich in antioxidants, helps to whiten skin and fade dark spots as well as effective anti-inflammatory. Alcohol acts as a catalyst, helping the skin to quickly absorb nutrients and create a light fragrance on the skin.
Turmeric ginger wine is usually grounded about 3 months before being used so that the nutrients in these ingredients will be dissolved into each other and more easily absorbed into the skin. This is a great way to beautify the skin and regain great shape for postpartum women that can be used by any age.
In any era, women have the need for beauty and skin care. Although there are not as many modern material and technological conditions as today, Vietnamese women in the past also had a lot of extremely effective skin care secrets. The proof is that until now, there are still many beauty recipes and methods that are handed down and used commonly.
You are reading the article
How beautiful were Vietnamese women in the past?-Beauty

at
Blogtuan.info
– Source:
24h.com.vn
– Read the original article
here