On her personal page, Miss Hau wrote: "Phuong Le and her husband talked together to agree to stop the marriage relationship because the two do not have a common voice in work. Although we are no longer husband and wife, we are still family and will be friends who will take care of 3 children with love that can only be filled with more than no less.
"Phuong Le today comes out of a successful marriage with 13 happy years and has 3 lovely children with no regrets and is always thankful for having. Now Phuong Le just wants to focus on work to take care of her. Phuong Le is still in a proactive and self-directed position in life, developing work as the orientation set out for herself.
Divorce is no big deal, nothing in this world lasts forever. Divorce without hating each other, still happily talking, still respecting each other, is more precious than living together with different voices. Thank you everyone for always caring and loving," she added.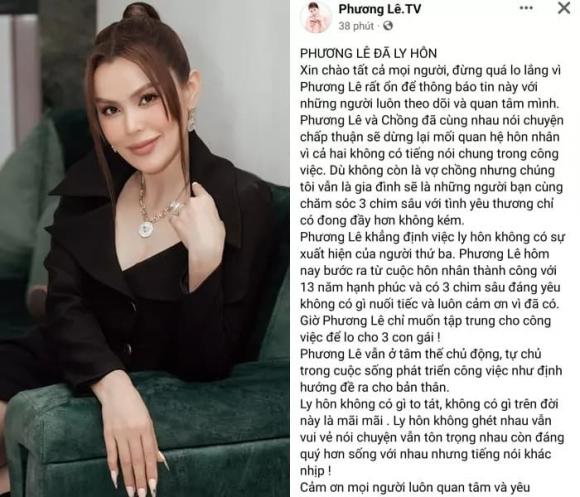 Miss Phuong Le announced her divorce from her rich husband
Information about Miss Phuong Le's divorce shocked many people. Because before that, she showed a very fulfilling married life. The rich husband is very pampered and has never had a fierce controversy.
Phuong Le is one of the Queens with a full and luxurious life. Miss World Peace in the Philippines was once rewarded by her husband 6 billion when she lost 6kg, promised 12 billion when she lost another 4kg. Just listening to it makes me feel like a super rich person!
Her husband is a famous tycoon, Hau herself is also very "cool" in business, so it is not surprising that Phuong Le is currently living in an extremely majestic villa in the "rich area" of District 2.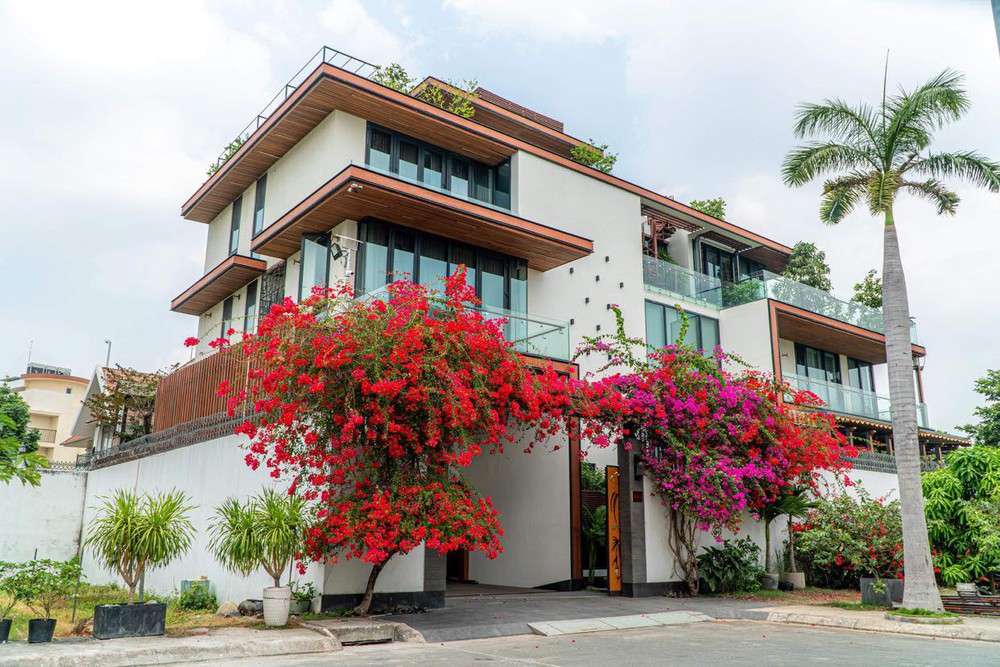 Beautiful villa in district 2
It is known that Phuong Le and her ex-husband bought this villa more than 4 years ago for 200 billion. The villa is 1,200m2 wide with a luxurious space like a high-class resort. Because her family runs a resort business, Phuong Le also wants her living space to be as chill as when going on a vacation.
On the outside, the villa looks extremely cool with bougainvillea and green trees. The campus is spacious and airy with a swimming pool right in front of the house and a variety of flowers. It is known that Miss Phuong Le herself planted and cared for flowers around the house.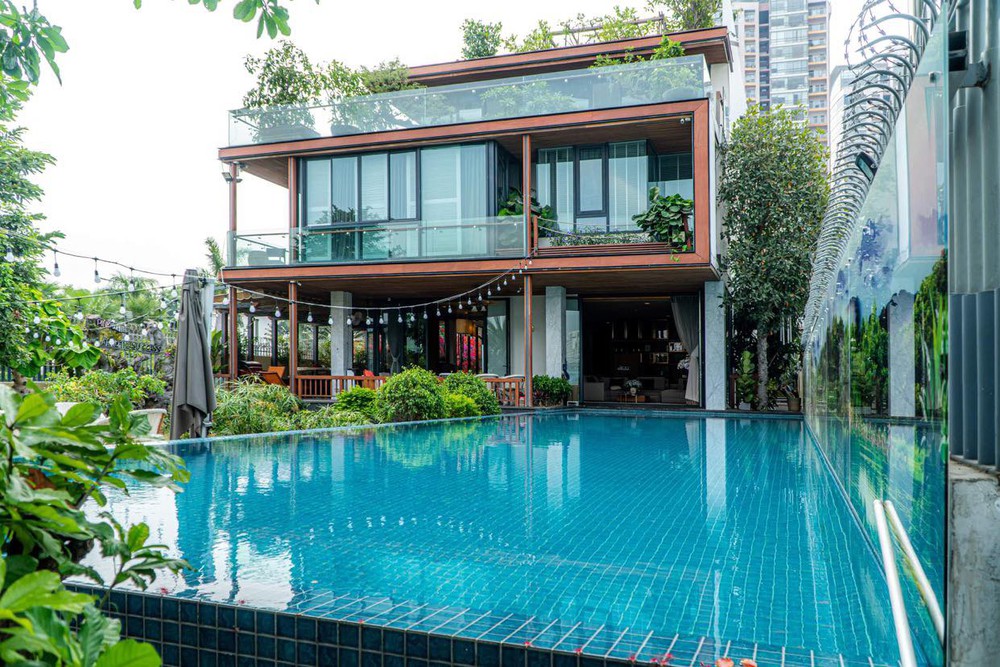 Beautiful and chill space like a resort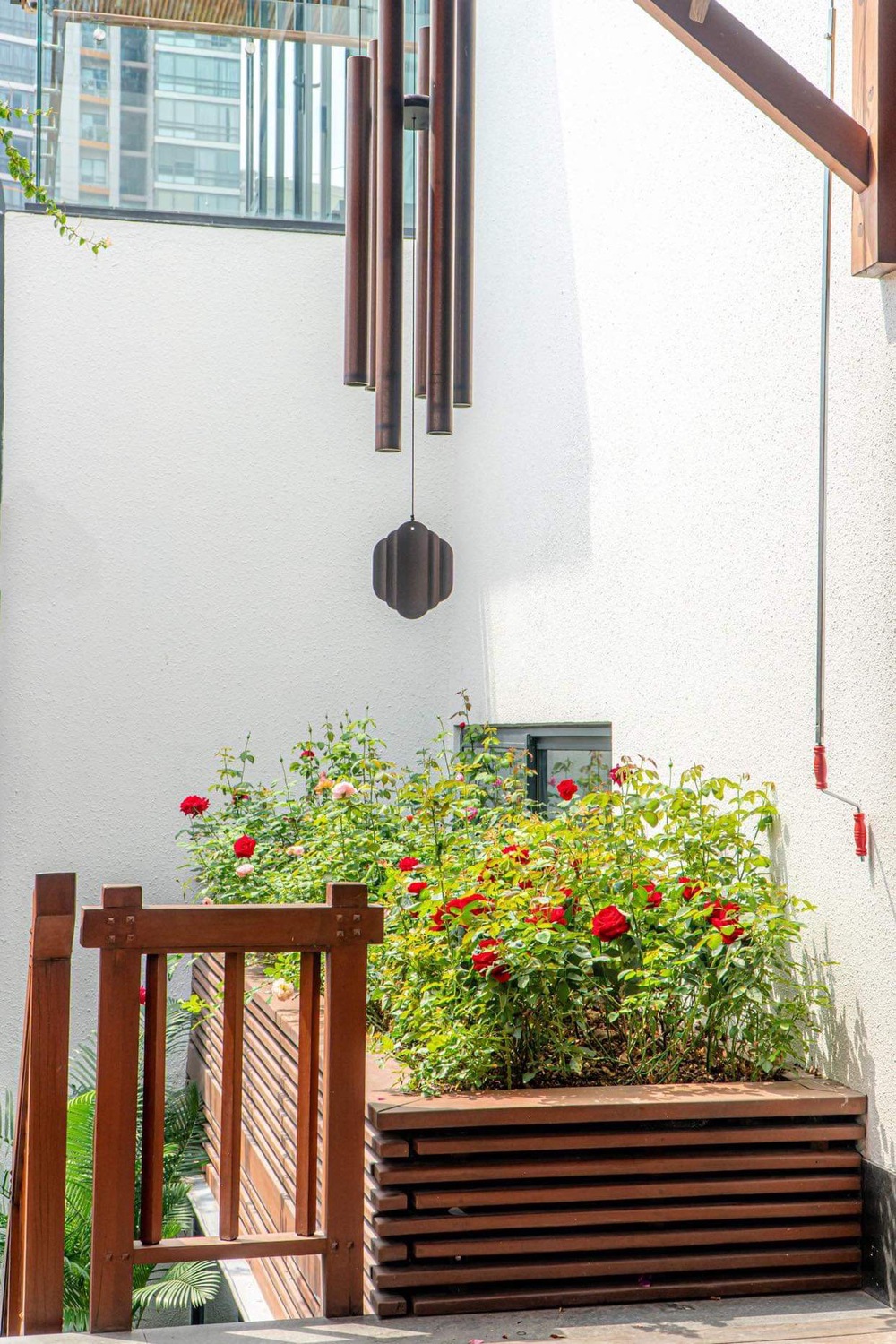 Roses planted by Hau herself
The interior of the house is very delicate and luxurious with gentle color tones. Furniture and decor are carefully selected and restrained, not inclined to show off too much.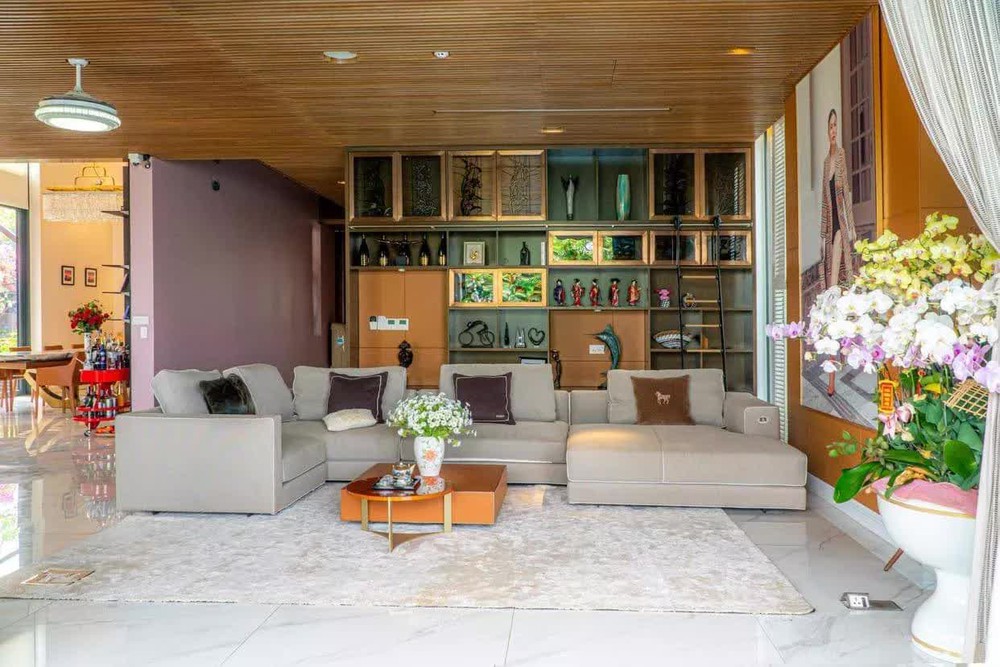 Luxurious living room space
A giant photo of Phuong Le is hung in the middle of the house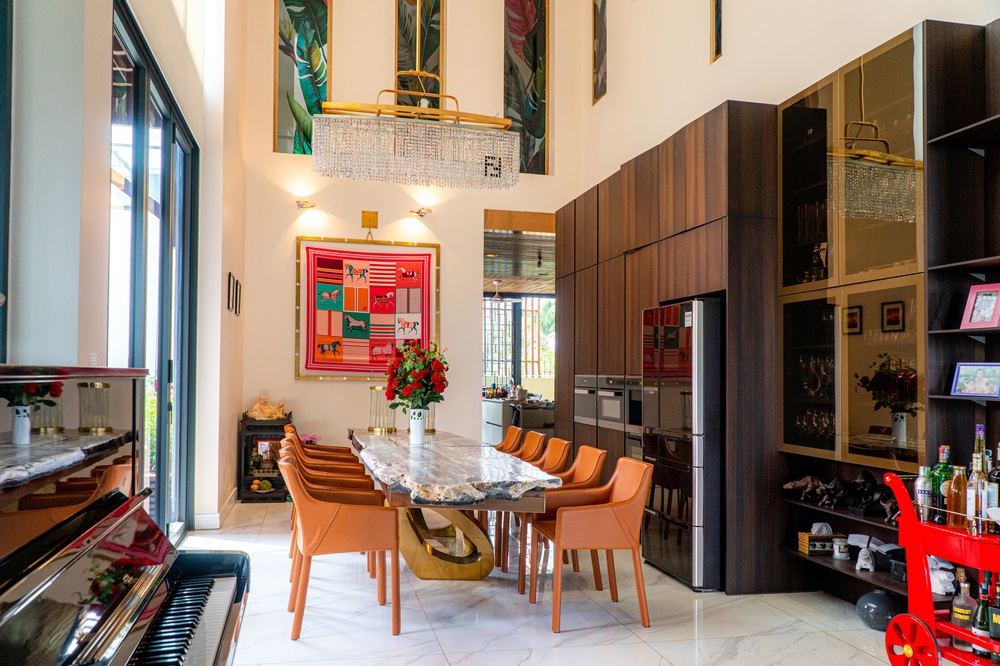 Especially from the living room to the bedroom, there are pictures of Miss Hau showing off her extremely sexy and eye-catching looks. This proves that the rich husband loves his wife very much, in fact she is the "roof" and the female owner of this villa.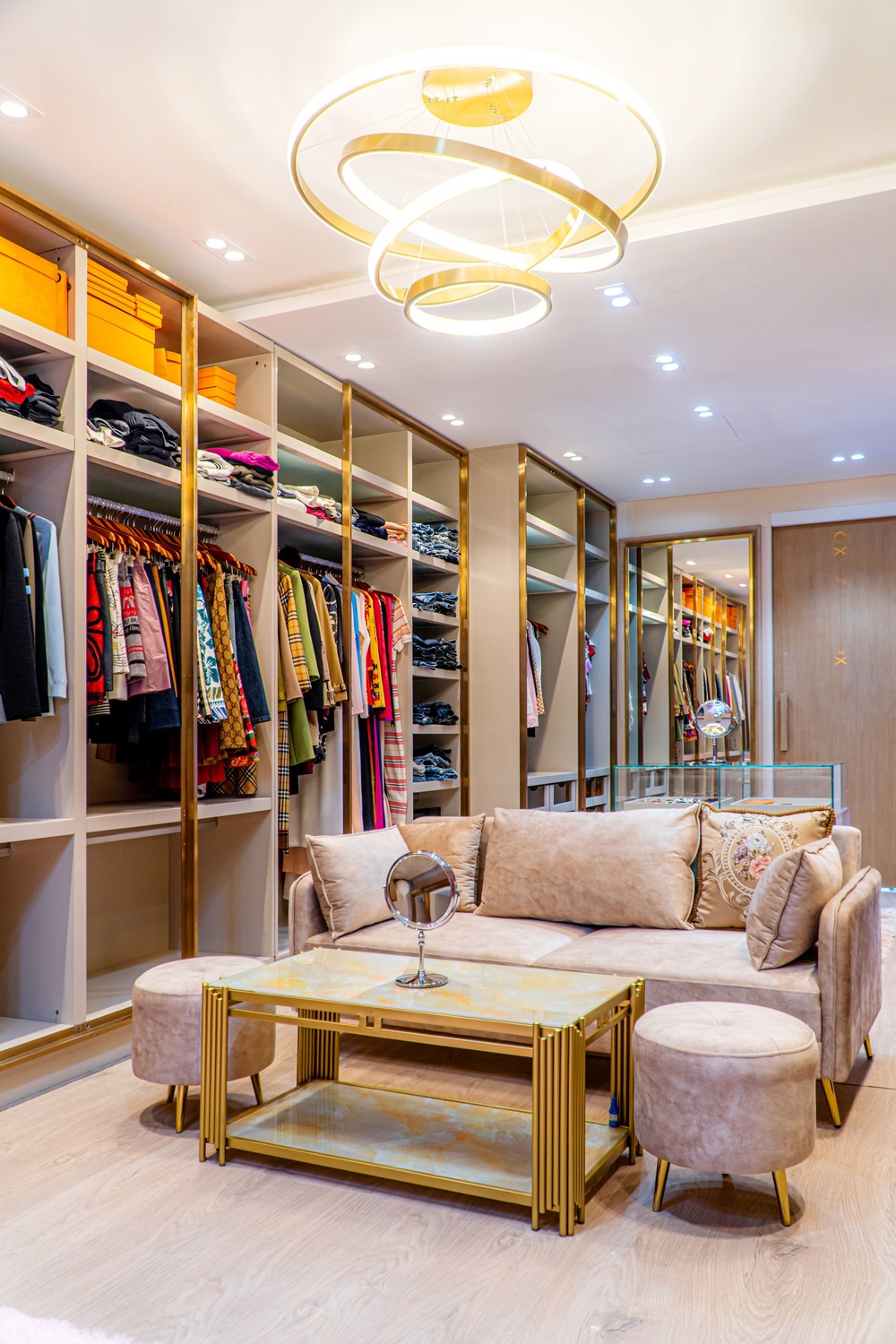 The most overwhelmed is definitely the room containing the brand name of Miss Hau.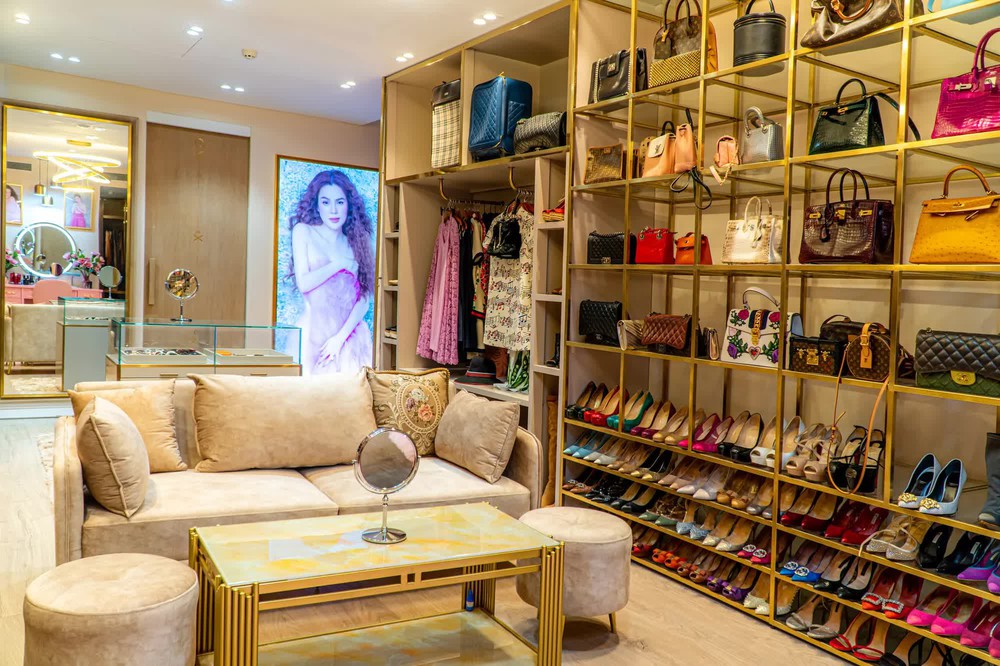 Look at the flooded cabinets, which are branded shoes and bags, and fall in love with them.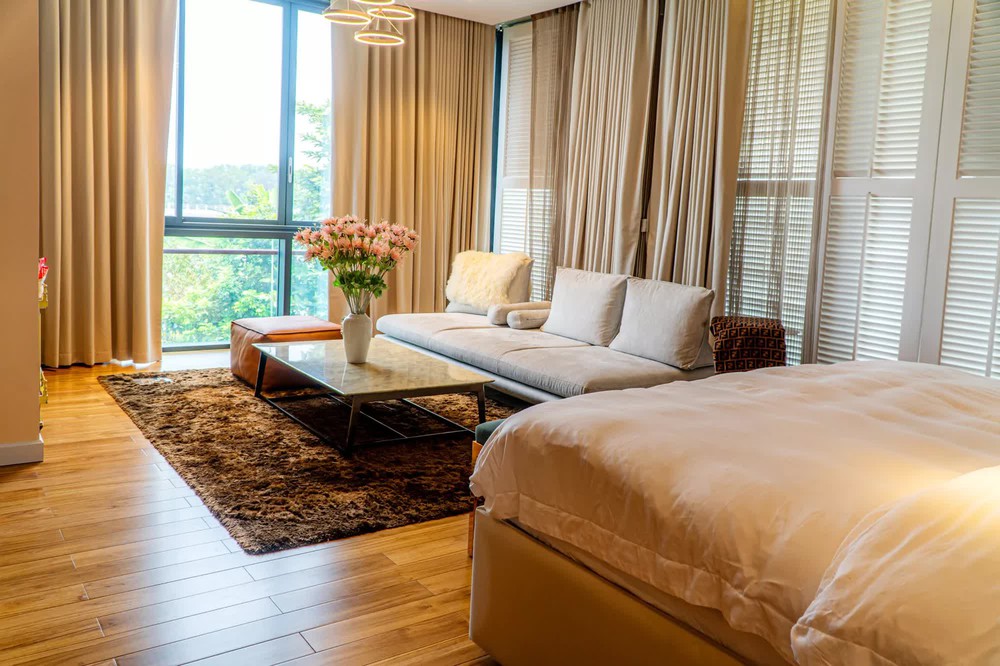 The head of the bed is a photo of Miss Hau showing off her eye-catching body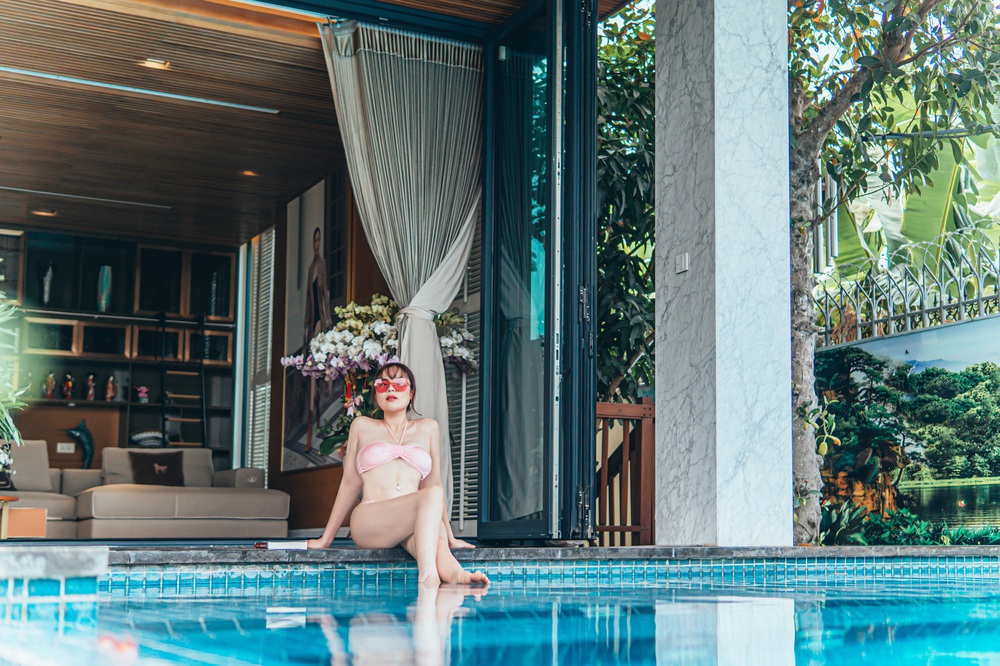 Phuong Le "retired" at home
You are reading the article
How did "Miss at home 200 billion" live before announcing the divorce? Classy villa can't find fault!

at
Blogtuan.info
– Source:
Soha.vn
– Read the original article
here