SAO
Khanh Thi – Phan Hien announced their wedding after the 31st SEA Games
After winning 3 Gold Medals at SEA Games 31, Phan Hien – Khanh Thi announced good news to fans.
During a recent media meeting, Grandmasters Khanh Thi – Phan Hien shared about the process of preparing and attending the 31st SEA Games. At the same time, they revealed a special plan after a successful competition season. .
Khanh Thi – Phan Hien said that the couple will prepare for the wedding after the end of the term SEA Games 31. The couple's wedding is expected to take place in 2022.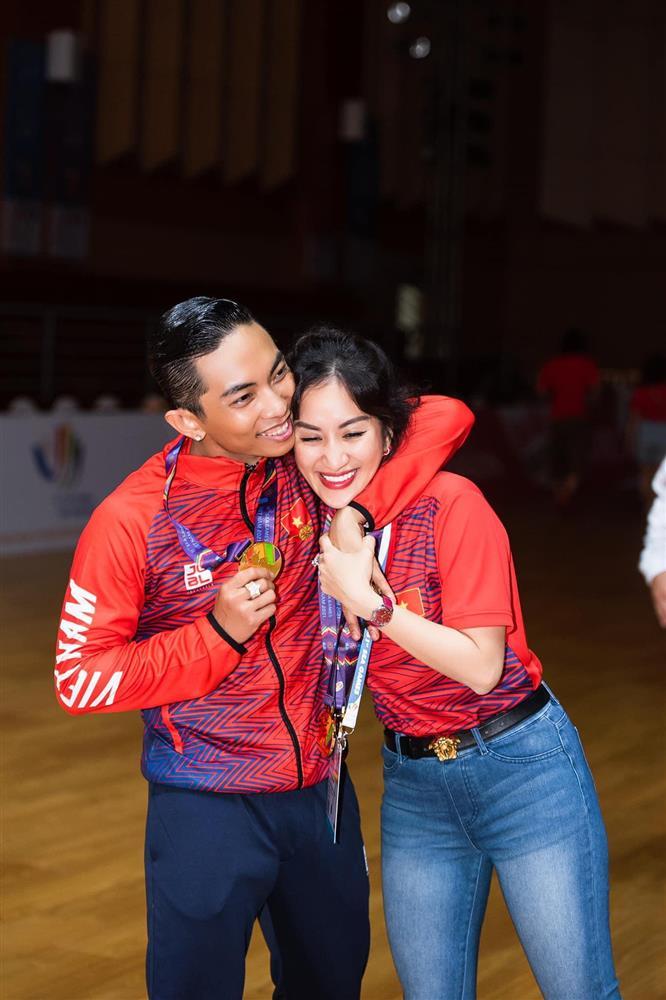 Talking about the process of preparing for the SEA Games, Khanh Thi said that she went with her husband Phan Hien and co-star Thu Huong to Italy for training, brought 5kg of rice and a rice cooker to personally cook for two of her athletes. me.
When asked if the two had any conflicts when they were both husband and wife, as well as a coach – an athlete, Phan Hien said that his wife had times when she fell into a state of stress.
"Usually, to prepare for big tournaments like the Sea Games, the plan must be 2 years in advance to be able to win a medal, but I'm not sure how many will win.
Everyone knows that Covid took a year and a half just now, so changing the dance is already a great challenge mentally, but the body can still practice. Hien thinks that the exam is stressful because I have to do my homework within 2 months and get the best results.
Hien just goes to practice every day, because everything is taken care of by the coach. My job is to ensure a good amount of exercise that day or not.
On the practice floor, I'm an athlete, that's my responsibility. But when I left the practice floor, I started to be mean, grumbling: 'Why did you plan (plan) for me to exercise so hard today?'. At that time, the husband and wife began to 'talk' to each other.
But actually, I think it's just a taste of love, just doing it for fun. If it weren't for those moments, it would have been really stressful." Phan Hien To share.
As for Khanh Thi, she admits that it is difficult to keep a balance between the two roles of being a coach and being a wife. Because of this, the couple had at times had conflicts.
Khanh Thi confided: "Now, brothers and sisters, just imagine, standing on the floor as a coach, forcing your husband to practice, but when you go to your room, you have to flatter (laughs).
Being a coach and a wife is extremely difficult. I also share that I am often confused. Because my house below is the practice floor, above is where the husband and wife live, as soon as they step down, they change roles, make a 180-degree turn, become a difficult person, forced to do this, have to do that, like as someone who commands her husband.
After that, I had to change again like 'What do you want to eat?'.
Sometimes I can't act like that, because human emotions are very real. So sometimes when I go to the gym, I feel like a wife, but when I go upstairs, I lie on the bed and remind me that I have to be like this tomorrow. It was at that time that my husband and I had a conflict.
Honestly, still have to learn the art of being a wife and husband. Up to now, I have drawn from an experience that if I want a good husband and can compete, I have to find another coach to train for me.
I invited the world champion couple to directly teach Hien and Huong, and I completely stood behind as a manager, giving the exam schedule, syllabus and all requirements to coach them. work instead.
But many times standing and telling my husband: 'Brother, you have to hug her like this, push her like that', I can't do it, I have to completely avoid it so that my husband can give it all my heart, no conflict. . And it was a wise decision."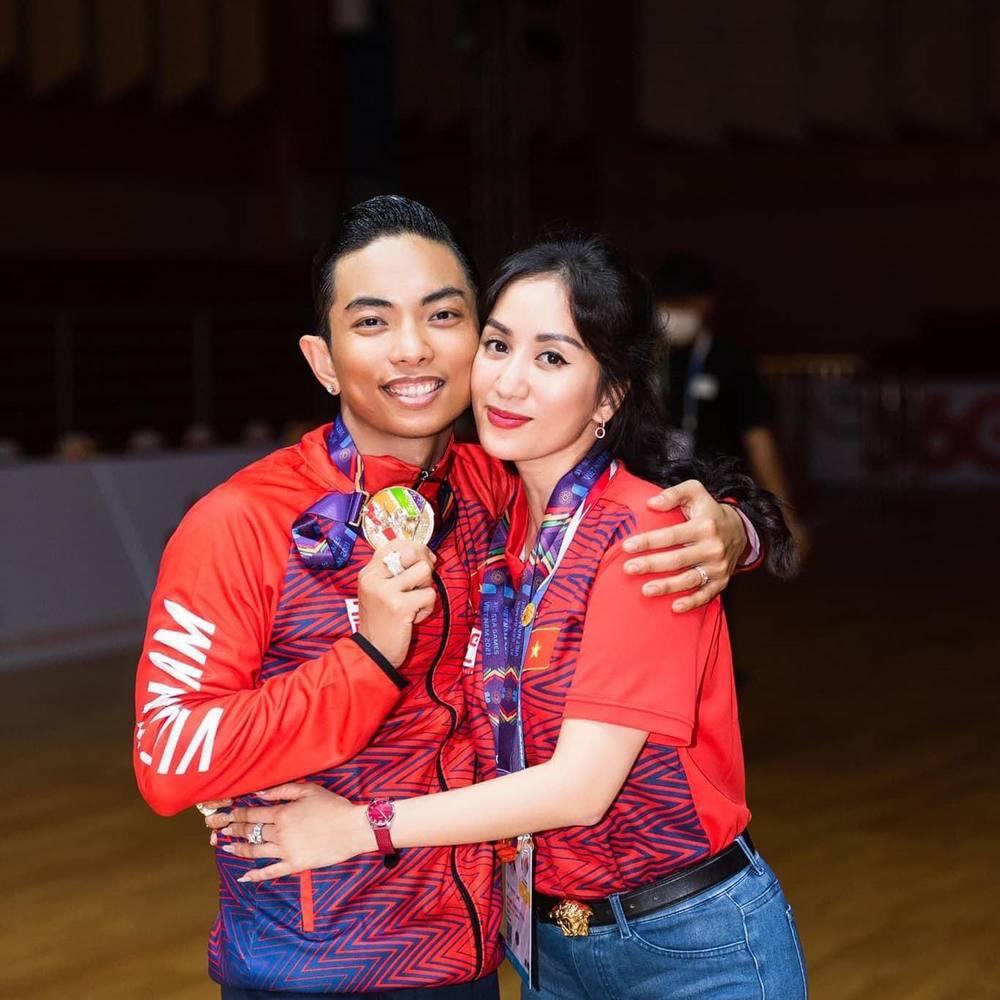 According to Young Intellectuals
You are reading the article
Khanh Thi – Phan Hien announced their wedding after the 31st SEA Games

at
Blogtuan.info
– Source:
2sao.vn
– Read the original article
here