Tech
Lost all my life savings in 2 days because of Luna
Luna's demise has caused pain across Korea with both retail and institutional investors.
The victims come from diverse backgrounds, from small traders to large domestic enterprises. The collapse has ranged from normal to severe, involving life even though the Luna crisis is generally not the same as Lehman's and is unlikely to threaten the crypto market or the broader market. .
"I lost all my life savings in just 2 days", an anonymous person wrote on Bitman – a blockchain community in South Korea on May 14."I kept selling Luna at a low price then buying more and then selling at a loss. After losing more than 100 million won (approximately 78,000 USD) – the amount accumulated throughout my life, I could no longer eat or sleep. I hate myself".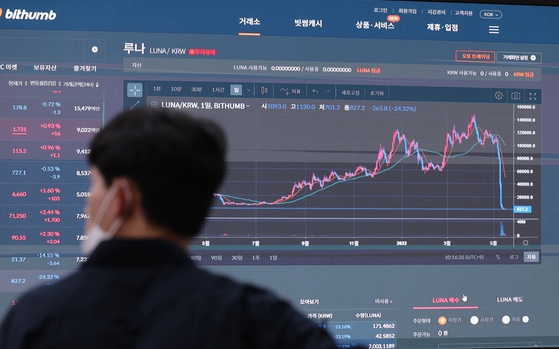 TerraUSD, aka UST, is a stablecoin linked to Luna. Unlike stablecoins pegged to fiat or stable assets like gold, UST coin uses an algorithm linked to Luna to adjust the exchange rate to keep it at the nominal standard of 1 USD. In early May, Luna lost most of its value in just a few days and TerraUSD dropped to just 10 cents.
Another said that he lost 2 billion won ($1.6 million) when he invested in Luna. He is even being investigated after appearing at the house of Kwon Do-hyeong (aka Do Kwon) – one of the main characters behind Terra.
"Kwon should officially apologize and announce some plan to use any means possible, even out of pocket, to save the situation. Some of the people around me really had to die".
The man refused to reveal his identity.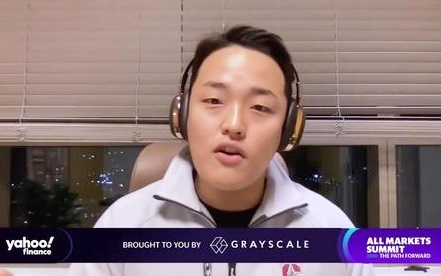 Institutional investors in Luna also lost a lot, even affecting their own reputation.
TerraForm Labs, a Singapore company founded in 2018 by Terra's founders, has received $150 million from investment firms including Arrington Capital, BlockTower Capital and Pantera Capital.
Kakao Ventures also invested in a SPAC company founded by Terraform Labs in 2018. It does not disclose details of the investment at this time.
"We have regained some of our investments but still have some ownership in the company", according to Jeong Ji-yong, a spokesman for Kakao Ventures.
Dunamu, the company that runs the Upbit cryptocurrency exchange, invested in Luna through Dunamu & Partners in 2018 but they sold the investment.
Seoul-based Chai Corporation – a payments startup formed in 2018 by Terraform Labs co-founder Daniel Shin. Originally, Chai was designed to serve as a payment app for Terra.
However, the plan was adjusted when there was insufficient demand for blockchain payments, according to Shin's representative.
"Although Chai pursued a series of collaborations with Terra in the past, these collaborations end in 2020".
Do Kwon, 30 years old – the creator of stablecoin TerraUSD, graduated from Stanford. He talked about several plans to restore Terra after this fall. Most recently, on day 2, he made a proposal to make the Terra chain a new chain without an algorithmic stablecoin.
"Chances of turning the situation around are low", according to Kim Hyong-joong, a professor at Korea University.They have lost faith and don't have the capital to revive the digital currencies when people won't buy them anymore".
However, Kim said that the impact of this on the entire crypto market will be minimal.
"A digital currency fails because it is poorly designed. Just because of Luna's incident doesn't mean people lose faith in all other cryptocurrencies".
"Terraform Labs should first regain trust before taking any action. To do so, Kwon needs to transparently explain the reasons behind the collapse and provide a realistic plan to investors who are already suffering heavy losses.", according to Park Sung-jun – CEO of Andus.
The collapse of TerraUSD has raised urgent questions about the ambitions of the developers to build a new form of finance. This shows that despite the hype, the nascent digital currency system is still prone to the kinds of destabilizing banking activities in the non-digital world.
Currently, many people are questioning whether Do Kwon is a super trick like Elizabeth Holmes.
Holmes became the youngest self-made female billionaire in the world in 2014, compared to Steve Jobs when he founded Theranos to quickly test blood for people. Then in 2021, this "female billionaire" faced a 20-year prison sentence when Theranos turned out to be just a "trick".
According to Morris, both Holmes and Do Kwon blindly believed in what they were doing even when things turned out to be. Although Luna has become almost worthless, Do Kwon still refuses to admit his mistake and still tries to find capital to pour into the sinking boat, while this hole has been formed since the project. Luna started.
Clearly, Do Kwon is a seller who believes in his product, even if it turns out to be a scam that has left investors reeling with billions of dollars in the air. This will become one of the defense arguments in court when the lawyer tries to prove that Do Kwon did not intentionally deceive investors.
Information about cryptocurrencies (cryptocurrency), commonly known as "virtual money" has not been recognized by law in Vietnam. The information in the article is for reference only and has no investment recommendation value.
Source: KoreajoongangDaily
You are reading the article
Lost all my life savings in 2 days because of Luna

at
Blogtuan.info
– Source:
genk.vn
– Read the original article
here