Giải trí
Life Style
Mrs. Nga fainted after watching Khanh and Duc's clip asking for a divorce
Love the sunny day episode 21: Mrs. Nga fainted while watching a clip of Khanh and Duc asking for a divorce
Love the sunny day Episode 21 made the audience look forward to when episode 20 ended with a series of dramatic details. At the beginning of episode 21, Thuong officially released Khanh's clip on MXH, making her famous for having an affair with the whole world. Things quickly reached Ms. Nga's ears. Immediately, Khanh's mother ran to her daughter's house to ask questions. Here, Ms. Nga confronts Mrs. Hien and continues to listen to words of insults and insults to her daughter. Hien showed the clip, Mrs. Nga fainted on the spot because she was so shocked.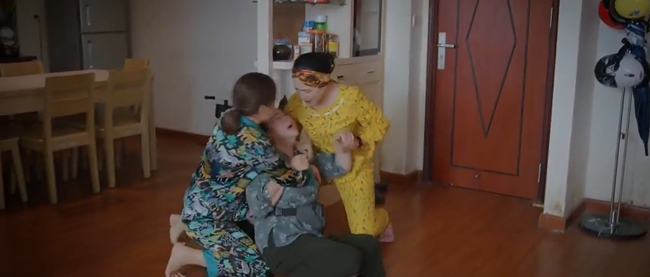 Ms. Nga was hospitalized, Duc made an appointment to meet Khanh again after a long night of thinking. Thought he had rethinked everything… But no, Duc met to actively talk about divorce Khanh. Although Khanh continued to try to explain everything and analyze suspicious points in the case, Duc still maintained his attitude. He also stated that he did not want to see his wife's face anymore.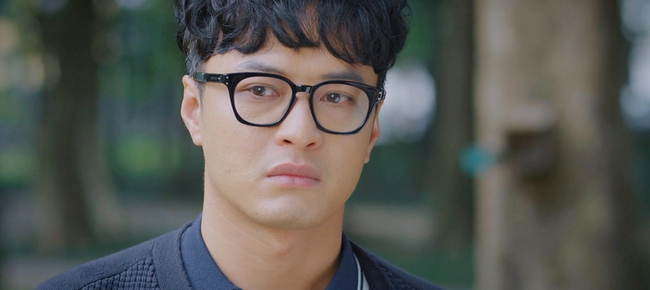 When Duc turned to leave, Khanh burst into tears talking about the two children. "What about Sam-So?" – Khanh's question seemed to swirl in Duc's heart. The man who was once carefree, the man who never grew up, now bursts into tears like a child. But even so, he still told his wife that he would not think about divorce again.
Love the sunny day episode 21: Khanh officially moved to his mother's house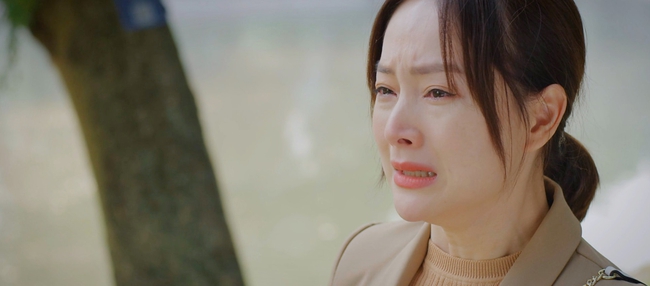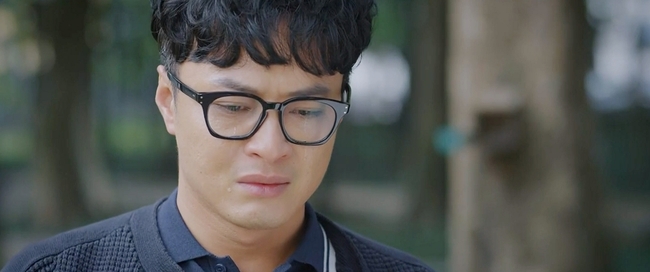 After meeting with Duc, Khanh took his two children to a hotel to stay temporarily. Duc returned home, sadly looking at the empty room with Khanh's letter. Khanh wrote that after everything, she will still try to overcome it for her children. She wished that he would think twice about the divorce and discuss it again on another occasion.
As for Mrs. Nga, even though she is in the hospital, she still stands still because of Khanh. Having just recovered a little, she asked to be discharged from the hospital to see her son. The scene of Mrs. Nga coming to the hotel to welcome Khanh, mother and daughter hugging each other and crying, took away a lot of tears from the audience.
After that, Khanh and two children returned to their grandmother's house. Sam steals mom's phone to call dad. Duc instructs his children to listen to their mother, listen to their grandmother and aunts, and not let their mother be sad. At this time, baby So suddenly mentioned the divorce of his parents because he heard the story his mother told his grandmother. The boy's thoughtless statement made the audience's heart hurt.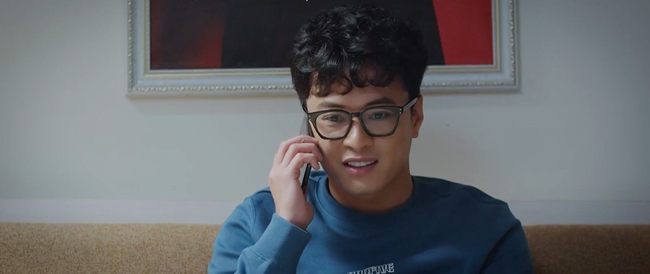 The episode closes with Khanh bursting into tears when he woke up in the middle of the night and witnessed Mrs. Nga confiding in front of Mr. Mau's altar. She asked her husband to protect her daughter, not to let her have a difficult and hard life like I did before. Because if divorced, Khanh not only has to raise children alone, but also has to face the mouth of life.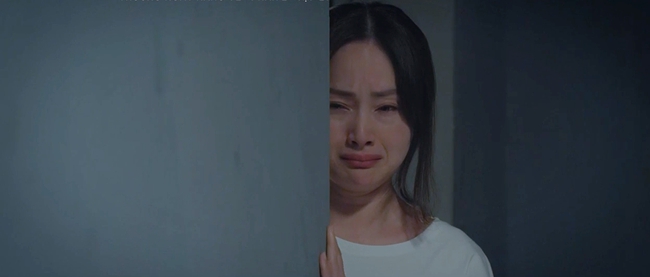 Returning to the room and looking at her two sleeping children, Khanh hugged her face and cried again. Her mother's heart ached.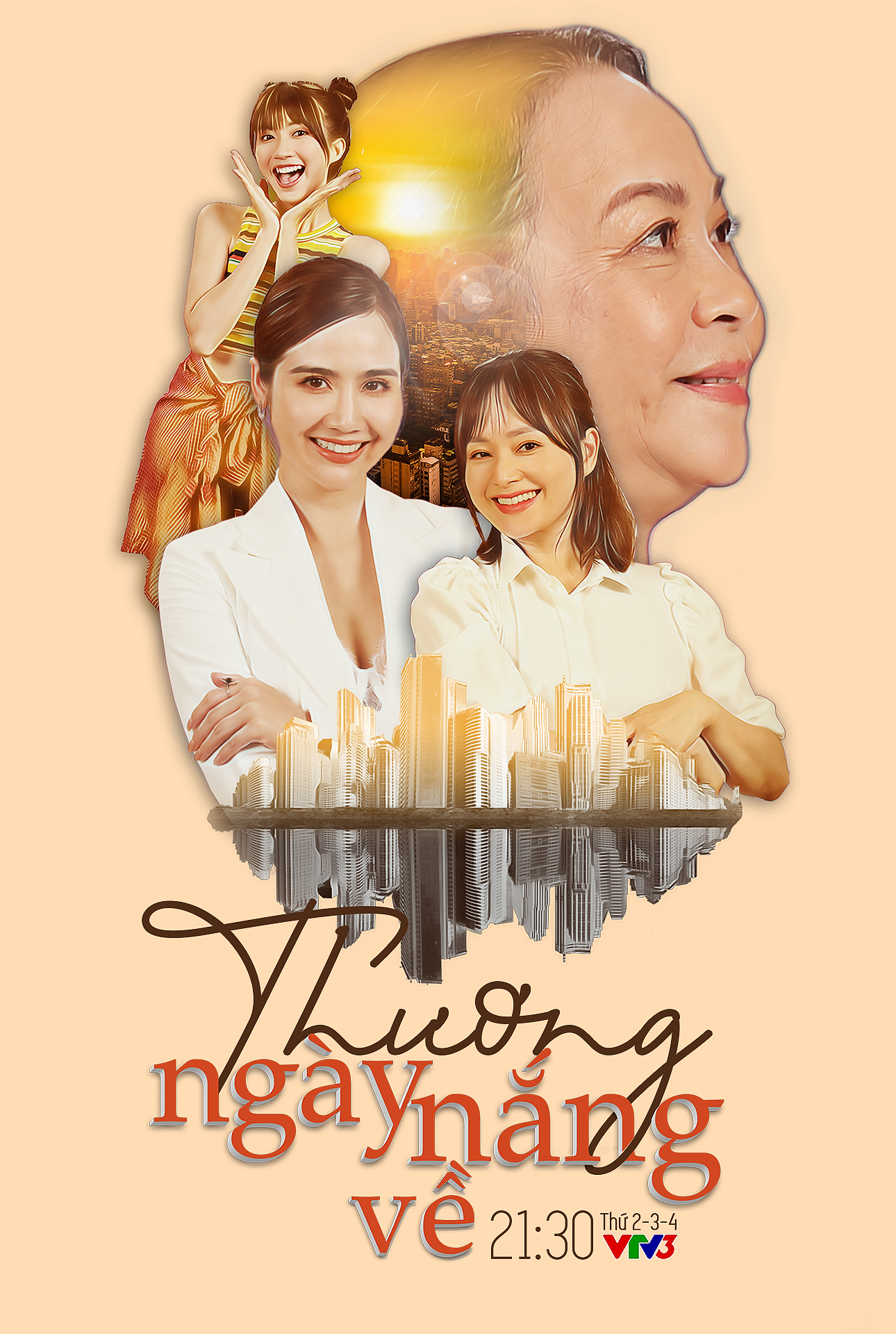 Family
45 mins
11/15/2021
21:40 – Monday, Tuesday, Wednesday – VTV3
"Love the sunny day" is a story with a long span of time, connecting from the past to the present. The film revolves around Mrs. Nga's family and her three daughters, Van Khanh, Van Trang and Van Van – women and mothers in the countryside. The little girl of the past becomes the mother of today, the mother of the past becomes the grandmother now… There are times when women of different generations are in conflict, in opposition, and quarrel with each other. But in the end, they always met at one point: the love, the need to protect, the desire to give the family what is complete and best.
Director: Bui Tien Huy, Vu Truong Khoa
Actor: People's Artists Thanh Quy, Lan Phuong, Hong Dang, Huyen Lizzie, Ngoc Huyen, Dinh Tu
Watch Thuong on a sunny day, episode 22 continues to air on VTV3 next Monday night.
https://afamily.vn/thuong-ngay-nang-ve-tap-21-ba-nga-ngat-xiu-khi-xem-clip-cua-khanh-duc-doi-ly-hon-mac-ke- 2-vines-20220518225312237.chn
You are reading the article
Mrs. Nga fainted after watching Khanh and Duc's clip asking for a divorce

at
Blogtuan.info
– Source:
Afamily.vn
– Read the original article
here