Thị trường
Multi-experience resort style villa "like painting, Nghinh Thuy" in Phan Thiet
With a peaceful, green space and a chain of modern conveniences next to it, Wow Compound villa at NovaWorld Phan Thiet establishes a leading resort value system in Phan Thiet area.
Second home style "resort living" elevates the resort experience
The concept of a home resort – home resort or resort living – has been around for a long time. Villas with luxurious resort spaces like resorts become a measure of the wealth and lifestyle of the owner. Several areas that meet the high standard of living of the super-rich have emerged around the world. Prominent among them are names like Indian Creek (USA) located on "billionaire island" with a mansion of 38 million USD; or Martha's Vineyard (USA) is known as the resort paradise of the nobility with a series of real estate worth tens of millions of dollars.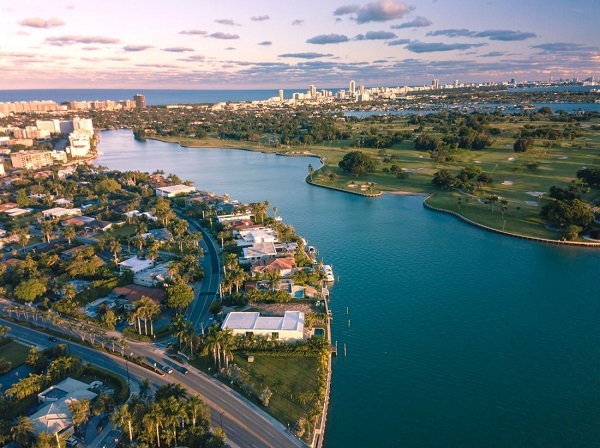 "Billionaire Island" Indian Creek (USA) – home to tens of millions of dollars in real estate. (Image: Shutterstock)
In Vietnam, the growth rate of the super-rich is growing fastest in the world. The demand for active resort space in the second home is increasing day by day. However, in the past, it was almost impossible to name an area or a combination that met this criterion. Most of the resorts and high-class hotels are scattered, limited in facilities and often serve single guests.
In recent years, the segment for investors, who have the need to own a second home (second home) is gradually flourishing. Because a number of large developers embarked on creating a multi-touch complex – resort, entertainment, investment to serve customers who want to enjoy life. These complexes are usually located in a coastal city – where there are long sandy beaches, clear blue water, vast ocean views and plenty of space for a self-contained utility system.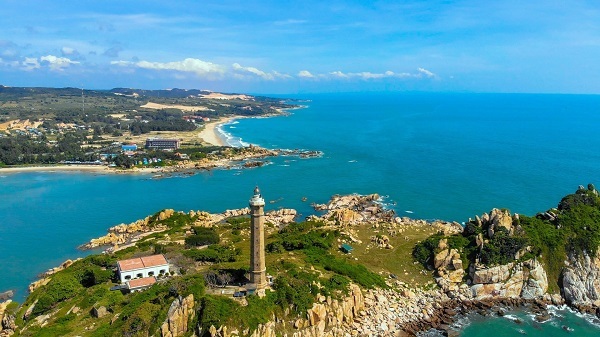 Phan Thiet with blue sea and white sand is the "stop" of many home resorts. (Image: Shutterstock)
CBRE experts said that the pandemic has changed the "taste" of tourists. They give priority to coastal provinces such as Binh Thuan and Ba Ria – Vung Tau. The expert said that the trend of resort real estate investment has shifted from traditional markets such as Da Nang and Khanh Hoa to new lands such as Ba Ria – Vung Tau and Binh Thuan.
While real estate in coastal cities with strong tourism such as Nha Trang and Phu Quoc has a relatively high price, Phan Thiet (Binh Thuan) has proved attractive thanks to its gradually improving infrastructure and attractive prices. . This coastal city is also increasingly proving suitable for home resort development with the potential to increase prices and attract investors and high-end second home buyers.
Wow Compound – Living Secondhome, resort standard resort
In anticipation of this potential resort trend in Phan Thiet, NovaWorld Phan Thiet launches the Wow Compound villa product market. As the name suggests, prospective homeowners may have to "wow" to see these rows of villas, with 100% of the villas located on steep terrain with an elevation of more than 25m above sea level.
Wow Compound's "like painting, facing the sea" position is often found in world-famous resorts, never obstructing the view. Future residents can feel the resort nature as soon as it opens, widen their eyes to embrace the clear blue ocean, breathe in the cool breeze and enjoy the fresh air with the covered tree system. The blue color of the sea, sky and trees blend, cherish and nurture peaceful feelings for the owner.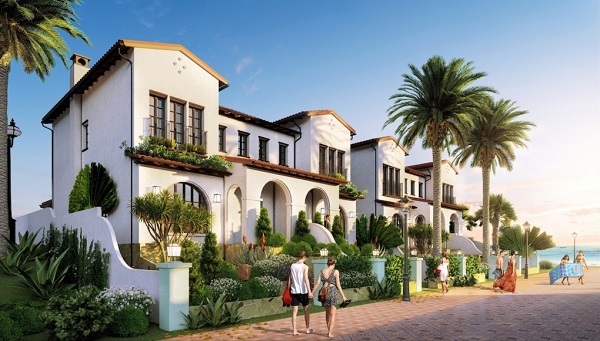 Wow Compound villas with Mediterranean design.
The villa area also takes care of the residents' experience with a modern self-contained utility system. A few steps away from Wow Compound's quiet, private and intimate space, homeowners can immerse themselves in the vibrant entertainment space and touch the diverse facilities of the Novaworld Phan Thiet grand project. These are the 36-hole PGA NovaWorld Phan Thiet golf course, Miami Bikini Beach, plus the value and uniqueness of a health care sports complex such as a football field, tennis court, Citigym, City Spa, and Circus entertainment. land completes the picture of the coastal city more colorful. During the holiday of April 30, this utility cluster attracted 3,000 visitors/day to visit and experience.
Along with the development of tourism, highway infrastructure and Phan Thiet airport are expected to be completed in the period of 2022-2023, NovaWorld Phan Thiet's rich utility system is also increasingly complete. Combining thoughtfulness in every detail of design, product planning to the green landscape that embraces the project developer's living space, Wow Compound has the potential to become a safe place to go, meeting the criteria daily home stay of upper-class residents.
NovaWorld Phan Thiet currently applies many attractive promotions exclusively for the Wow Compound villa product line.
Towards Novaland's 30th birthday with the program "Nova connects 30", each customer who visits the Novaland Gallery floor only needs to: check-in at the Reception Novaland Gallery system and use the FnB ecosystem to receive incentives on real estate products, worth 100 million VND/product.
Interested readers can find out more offers at novaworldphanthiet.com.vn or contact hotline 0938221226.
Pham Trang
You are reading the article
Multi-experience resort style villa "like painting, Nghinh Thuy" in Phan Thiet

at
Blogtuan.info
– Source:
infonet.vietnamnet.vn
– Read the original article
here